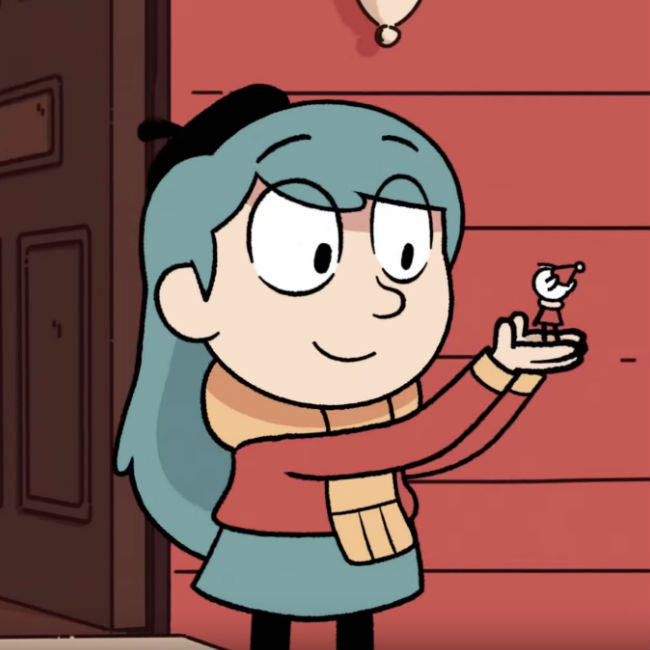 Life can be scary when you're taken away from everything you've ever known.
Hilda, the star of an acclaimed graphic novel series by Luke Pearson and now a gorgeous-looking whimsical new animated show on Netflix, knows a thing or two about what that feels like as IO9 explains:
"In the first trailer for Netflix's Hilda, we meet Hilda, her mother, and the lush world they live in, where giants, trolls, and dandelion-like dog creatures are anything but uncommon. But when the family is forced to move to the city, Hilda soon discovers that there are still all kinds of adventures to embark upon—and that the mystical world exists beyond the forest."
Hilda's world, which is already pretty magically big and expansive gets even bigger after her move to Trollberg where she discovers there is so much more to the world that she could have ever imagined.
The animation looks absolutely wondrous, the storytelling as escapistly lovely as you could want and Hilda's exuberant embrace of everything new and amazing, no matter how out of the box it seems is a joy to watch.
I have a feeling being with Hilda will indeed be the best place ever, and we can find out just how good it can be when Hilda premieres on Netflix on 21 September.