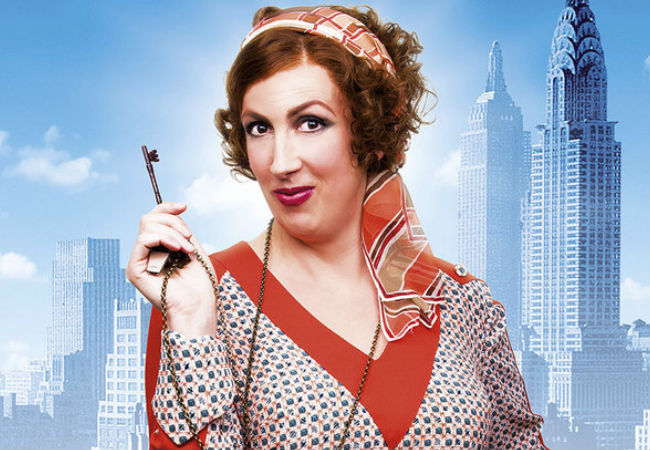 Is there anything that Miranda Hart, star of her eponymous sitcom, budding Hollywood star (Spy), author extraordinaire and lover of the word "moist", cannot do?
I say no – she is simply too much "such fun" to not be absolutely brilliantly, fabulously, hilariously jolly good and far too versatile.
She has once again demonstrated her what I like to call versatility by landing the role of the orphan-hating Miss Hannigan in a Nikolai Foster's production of Annie at the Piccadilly Theatre in London's West End from May this year.
Miranda is, as you can imagine, even more excited than we are (which is hard to imagine since all we can think is "This is FABILOSIBISIBOS!"), according to a statement carried by Digital Spy:
"Miss Hannigan is a dream role, and certainly has been for me, but I never thought it would be a reality.

"But here we are and I have a newly found musical theatre-esque spring in my step! I hope people will leave the theatre feeling life is a little better and dreamier and jollier after watching it, as much as we feel that performing it.

"Now if you'll excuse me, I have some leg-warmers to put on…"
And we are off to book tickets to London! Act normal … act normal.
You'll be able to buy tickets from Monday 27 February for performances right through to 6 January, 2018.
And of course here's the great Carol Burnett singing her ode to her hatred of "Little Girls" in the 1982 movie Annie …