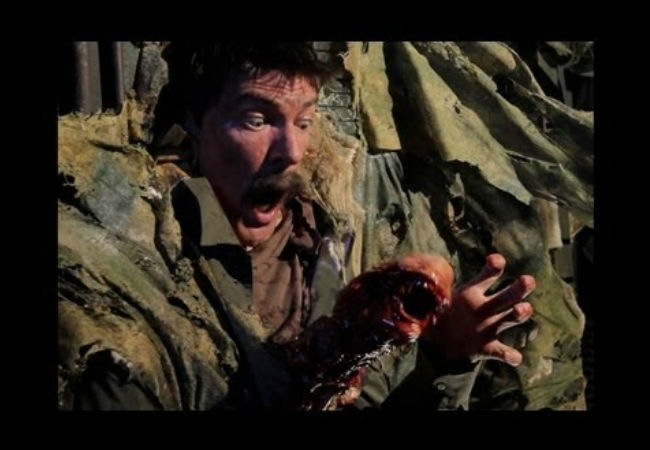 This is pretty much my new most favourite thing ever!
Aliens, as terrifying a movie as you're ever likely to see, re-imagined by the very funny Dorks of Yores (a YouTube channel featuring the work of Mad TV's Pat Kilbane and The New in Living Color's Melissa McQueen) as a cheesy 80s style family sitcom Hosts, complete with tinny laugh track (which, since you're in space, you technically shouldn't be able to hear).
"I'm such a huge fan of the Alien franchise," says Kilbane quoteed on bleedingcool.com, "I jumped at the opportunity to be chestbursted."
It has everything you'd want in a family sitcom – dad, mom and surly teenage daughter, and unhappy son who simply wants a pair of "Earth jeans", and yes exploding intestinal regions (the special effects for which are courtesy of "Emmy award winning effects artist Dean Jones (Star Trek: Deep Space Nine, Day of the Dead)" !
Even the aliens themselves display hitherto-unknown comedic talents.
It's everything you never knew you wanted in a deep space sitcom!
(source: hollywoodreporter.com and bleedingcool.com)