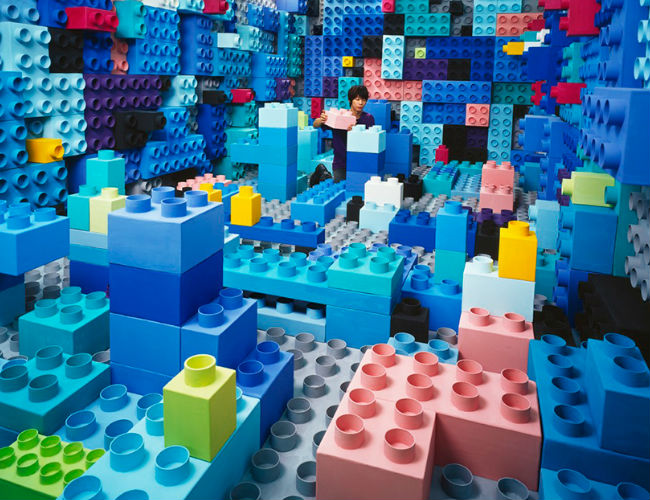 I have always been drawn to exquisitely colourful, imaginative artwork.
But these works by Korean artist jeeyoung lee, all of which are created inside her four metre square studio are breathtakingly leaps and bounds beyond anything I've seen before.
They are worlds and universes unto themselves, telling a story even as they dazzle and enthrall with colour, design and out-of-the-box thinking.
You don't so much want to look at this artwork as disappear into it and go on a grand reality-defying adventure.
As you might expect, they take a considerable amount and though to bring to being, as Design Boom explains:
"in their making, the elaborate sets require extraordinary patience and copious creative materials, as each element is individually handcrafted to diminish the need for post-production manipulation. the compositions act as a visual representation of the artist's own thoughts and frustrations. although she includes herself in each piece, her image is not meant as a self-portrait — rather a quest for identity, a desire for personal introspection, and an exploration of her frame of mind. [sic]"
The artist draws all her inspiration from her personal experience, which makes you wish your life was as vivid and as utterly transportive as her most clearly is.
You can see more of Jeeyoung Lee's art and an interview with the artist at Design Boom.