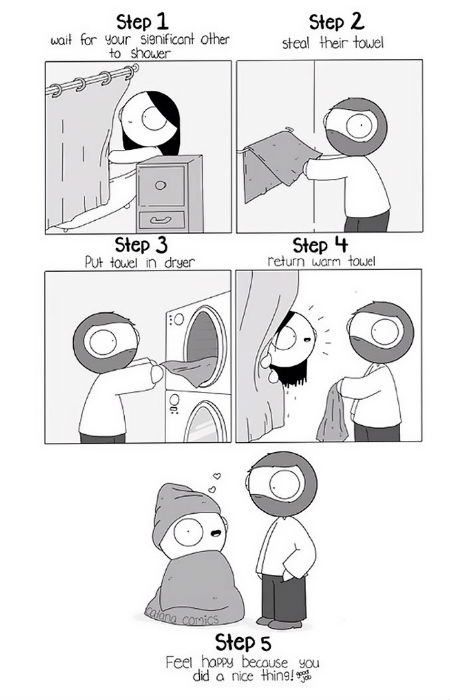 There's a popular perception out there that longterm relationships are the height (or depth) of drudgery and boredom.
And while to some extent, yes, the novelty does wear off, with that loss of gloss and initial excitement excellent grist to the storytelling mill, the reality is that for many people, the shine never goes away and many other wonderful things rise to take the place of those things that are lost.
In other words, for many people, myself included, love over many years actually turns into something deep, substantial, safe and happy with even more joy and companionship that you expected.
It's not perfect but it's as close as you're going to get in this life.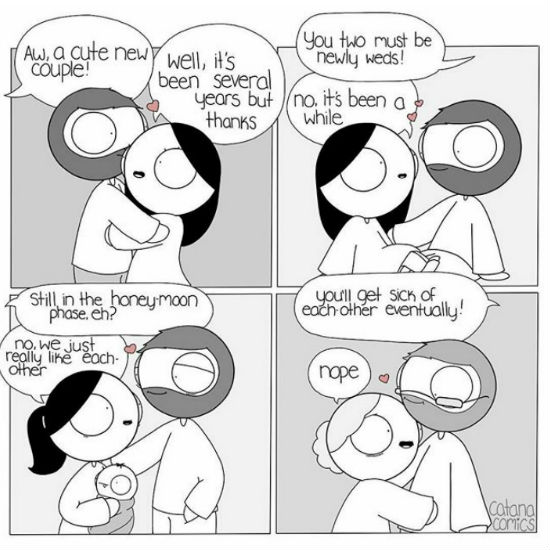 Cartoonist Catana brings the richness of the long-coupled to irrepressibly gorgeous life in her series of weekly cartoons, which document with sincerity and a touching, deep-abiding love what it feels like to be with your soulmate and know they are your back and you have theirs.
They're not preachy, in-your-face or twee; just very real and if you're in love, or have ever been in love you will readily identify with the relationship truisms she pours into each and every strip.
To read them all and keep with Catana's adventures in life and love, go to Catana Comics or Instagram.
(source: Bored Panda)