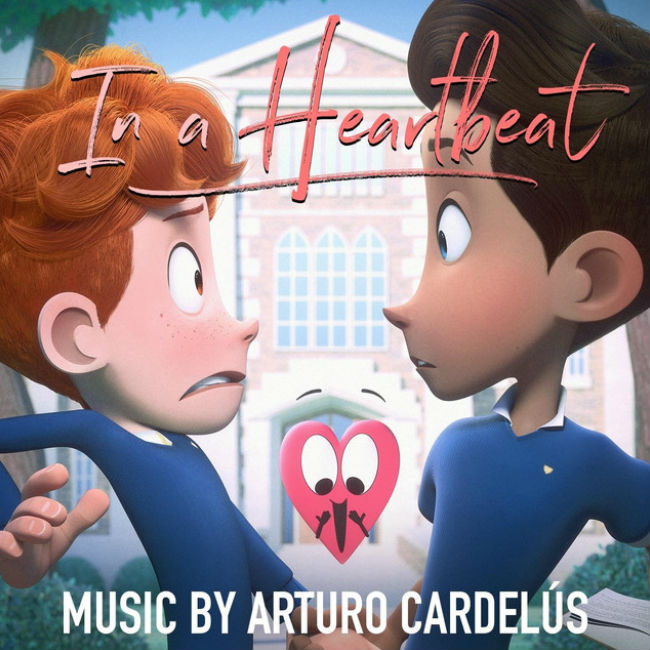 My partner and I got together on NYE 2008 hence this very Valentine's Day post on New Year's Eve …
SNAPSHOT
In A Heartbeat follows a closeted red-headed teen named Sherwin whose heart literally pops out of his chest and chases after his classmate and crush, Jonathan. Sherwin must track down his heart before it reveals to his crush how he really feels about him. (synopsis (c) Mashable)
2017 was an exhausting year to be gay and in love in Australia (or just to be gay, really).
For three months – thought in truth it felt like an eternity – we endured people voting on whether we could enjoy the right to marry the one we love; in effect, we had our human rights voted on by the public at large, many of whom were lovely and supportive, a virulent, poisonously-obstructive minority who most certainly were not.
In the middle of all the bitter slanging matches, the insults and the outright nasty lies, what got lost often was why gay people like myself were fighting for the right to marry – because we really, REALLY, love our partners and want to get married to them like everyone else.
On the eve of my 9th anniversary with my beautiful, sweet, caring, lovely, selfless, huggable guy Steve, it's films like In a Heartbeat, with its simple, unadorned and yes universal depiction of the purity of love, which the bigots and homophobes fail to realise, is the same no matter your sexuality.
Love is all may sound like a cheesy tagline but as this exquisitely touching and insightful film by filmmakers Beth David and Esteban Bravo beautifully declares, that is exactly what it is, and both Beth and Esteban are hoping that the film, which they completed courtesy of a Kickstarter campaign that generated over $14,000, will break the us and them gay/straight divide and help people to see how rich and true falling in love is for everyone.
"Hopefully, it'll resonate with those who identify with this character – and for those who don't, we hope they'll gain an understanding for people who go through this experience." (source: Huffpost)
Happy anniversary Steve – falling in love with you fell every bit as wonderful as In a Heartbeat (though we were a tad bit older when it happened!) and I'm glad we have a film that let's everyone know how special a moment this is no matter who you are.
(source: Mashable)