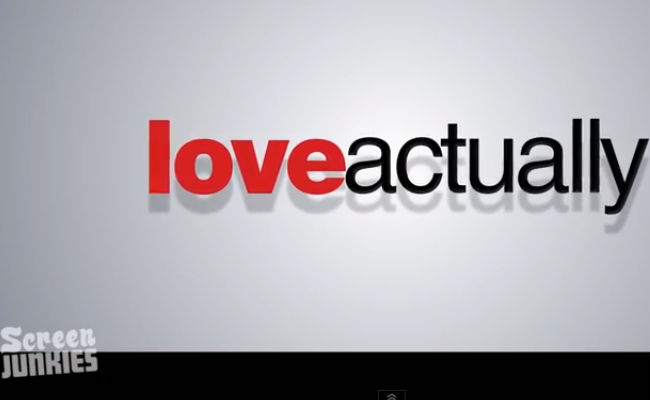 I love Christmas.
And I love romantic comedies.
So yes, I, along with many a fellow romantic-minded person, love Richard Curtis' festive rom-com Love Actually, required viewing for anyone who wants to feel warm and fuzzy and glowingly positive about life at Christmas, and not just from one too many eggnogs.
But look a little closer at this festive favourite, like good folks at Screen Junkies did in their latest Honest Trailer, and you'll discover things are a lot darker and far less romantic than they might first appear.
It is not that anyone with a functioning brain or un-concreted over heart wouldn't have noticed these darker elements before – after all the film is intended as a bittersweet look at the highs and lows of love, as realistic a portrayal as you're ever likely to get in a rom-com – but what Screen Junkies succeed in doing, while providing more than a few giggles, is remind us of how substantial a film Love Actually really is.
It is all too easy, ironically enough, to over-romanticise the film given the time of year in which it occurs and the true love that does blossom in the most unlikely of circumstances – the coming together of John (Martin Freeman) and Judy (Joanna Page) on the set of a porno film is a delight, the purity of their love a marked contrast to the seedy surroundings – and ignore what it is trying to say about the way love behaves out in the real world.
While we'd like to think love conquers all, that's not always the case, and the Honest Trailer for Love Actually does a superb job in reminding us of this and giving us some much-needed festive-stress relieving laughs in the process.