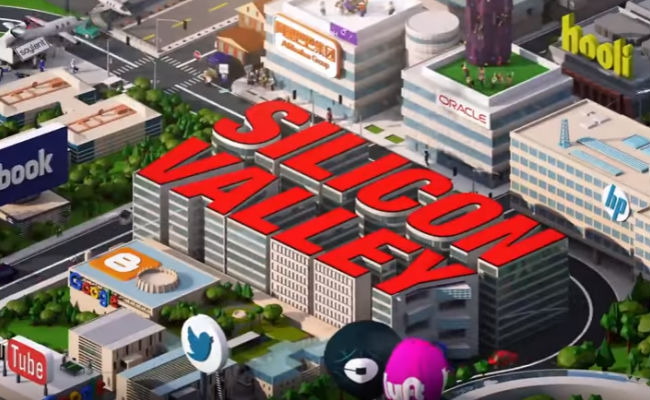 When it comes to amusingly stinging satire, it's mightily hard to go past Mike Judge's satire of modern tech corporate life, Silicon Valley.
Gleefully parodying everything from startup culture to venture capitalist funding, tech gurus with egos bigger than their ability to starstruck programmers dreaming of making it big with their inventions, the show beautifully skewers an entire industry which through platforms like Facebook, Twitter, Uber and Airbnb has come to dominate modern society and pretty much every aspect of our lives.
One of its standout features, apart from a savagely, poetically satirical script and superbly-realised characters brought to life by a stellar group of comedically-talented actors, is its opening sequence which contains 1001 in-jokes, many of which may have slipped by many viewers (such as yours truly).
But as the narrator of this brilliant Shots Fired breakdown of the quirky 10 second title sequence observes, it almost didn't come to pass.
"The show's creator Mike judge didn't even want titles he wanted to save every second of air time for the show itself. But HBO has a long tradition of iconic title sequences so it pretty much had to happen. HBO set Judge up with a design firm U+ Co and together they brainstormed the neat little toy valley. The titles are full of tiny little in-jokes and stories and every season the show has added and updated these."
The video is definitely worth watching, providing a fascinating glimpse into the thinking and creativity that goes into creating the opening sequences for TV shows, many of which comes to define the show they usher in powerfully memorable ways.
(source: Laughing Squid)
Here are the four sequences from the first seasons so you can check out all the various ways Silicon Valley has tweaked and updated its opening.