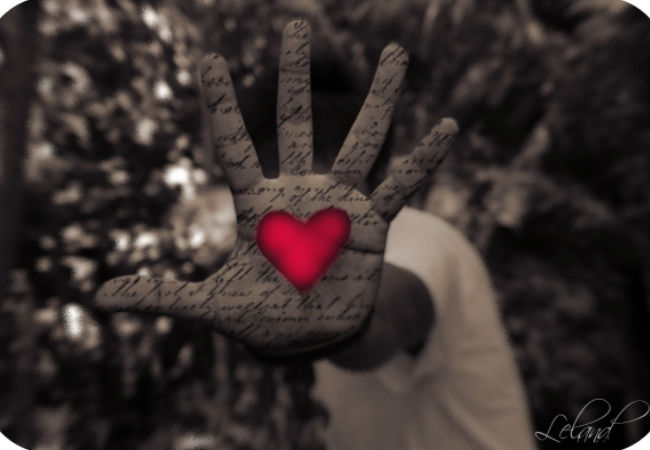 Love comes in all sorts of shapes and sizes.
The delicious all-encompassing wonderfulness of falling headlong, deeply and completely in love.
The unfailingly strong bonds of lifelong friendship.
And the sometimes strained, often dysfunctional but usually steadfast love that holds every family together.
While this is by no means an exhaustive list – love is after all a many hued wonder with more variations than I have time to list here – three filmmakers have each focused on one of these three themes and the results are every bit as magical as a romantic like me could hope for …
WHAT IF (THE F WORD)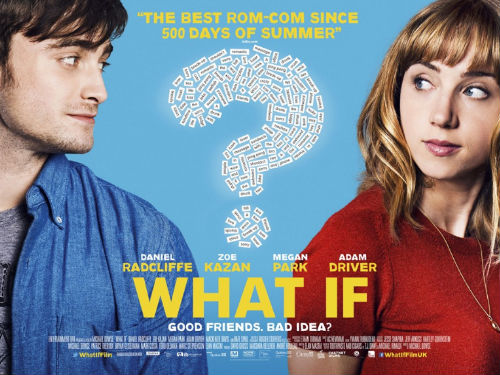 SNAPSHOT
The story of medical school dropout Wallace, who's been repeatedly burned by bad relationships. So while everyone around him, including his roommate Allan seems to be finding the perfect partner, Wallace decides to put his love life on hold. It is then that he meets Chantry an animator who lives with her longtime boyfriend Ben. Wallace and Chantry form an instant connection, striking up a close friendship. Still, there is no denying the chemistry between them, leading the pair to wonder, what if the love of your life is actually your best friend? (synopsis via IMDB)
As you can see, What If, previously titled The F Word, a far more adventurous, playful title that no doubt met its end in the creativity-averse marketing department of the releasing studio, is being hailed as "the best rom-com since 500 Days of Summer, a lofty claim but one borne out by many of the reviews of the film.
Justin Chang at Variety had this to say about a movie that appears to do its best to play with standard rom-com trpes while still remaining commercially appealing:
"Roughly three parts charming to one part cloying, The F Word attempts and largely succeeds at pulling off a smart, self-aware riff on romantic-comedy conventions while maintaining a core of earnest feeling. There are careful attempts to sidestep or at least tweak the genre's usual cliches: The climactic rush to the airport gets an interesting variation here, and Ben, as Wallace's rival for Chantry's affections, isn't a complete jackass so much as a well-meaning, mildly self-absorbed careerist — still enough of a douchebag, of course, that it's not exactly a tragedy when he takes a non-fatal tumble out of an upper-story window."
Meanwhile over at Film.com, David Ehrlich saluted the film's willingness to be a little braver with canvassing the issue of whether men and women can truly remain friends without a lot of complications arising:
"The F Word would be commendable on the strength of its unusual wit and warmth alone, but it becomes a far more satisfying (even somewhat illuminating) experience because it doesn't shy away from the often ugly psychology engendered by cross-gendered friendships. On the contrary, and without deviating from the expected rom-com trajectory, the film pointedly invites viewers to consider the concessions they make and lies they tell both themselves and each other in order to sustain the platonic ideal of the platonic ideal."
Not everyone likes it of course but then there is rarely consensus when it comes to the oft-derided genre of romantic comedies which entice and attract as much as they repel and nauseate.
Overall, it sounds like What If/The F Word takes some chances with the usual tropes of the genre, which along with the noted chemistry between Daniel Radcliffe as Wallace and Zoe Kazan as Chandry, bodes well for a romantic and pleasing trip to the cinemas in a couple of months time.
What If opens in USA on 8 August 2014 and UK on 20 August.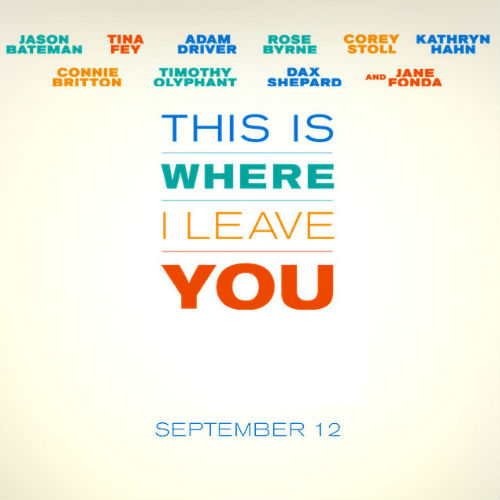 SNAPSHOT
When their father passes away, four grown siblings, bruised and banged up by their respective adult lives, are forced to return to their childhood home and live under the same roof together for a week, along with their over-sharing mother and an assortment of spouses, exes and might-have-beens. Confronting their history and the frayed states of their relationships among the people who know and love them best, they ultimately reconnect in hysterical and emotionally affecting ways amid the chaos, humor, heartache and redemption that only families can provide—driving us insane even as they remind us of our truest, and often best, selves. (synopsis via Coming Soon)
As August: Osage Country proved brilliantly well, family is not always the stuff of Hallmark commercials or Norman Rockwell paintings.
Based on the popular book by Jonathan Topper, who also wrote the screenplay for the film (and seemed happy to play around with it as the demands of visual storytelling warranted), This is Where I Leave You, starring Jason Bateman, Tina Fey, Adam Driver and Corey Stoll as the four estranged siblings, along with Jane Fonda as their no-nonsense mother, is not quite in that acerbic league but it looks like it will ring true to anyone who has ever been in a normal, loving yet gleefully dysfunctional family.
You know the kind.
Everyone undoubtedly loves each other but time and circumstance has pulled them all apart, leaving them bonded by biology and distant childhoods spent together and little more.
While they notionally subscribe to the idea of being a family, that ideal has very little practical impact on their day-to-day life,and unless forced to, they probably wouldn't go to much effort to seek each other out.
So when the death of their father forces the disparate members of the Altman family, it's a wild, darkly-comedic ride as they sort out what they still mean to each other, if anything and what the Altman family itself looks like.
With plenty of zinging insults, slapstick action, and emotional weighty matter in the mix, This is Where I Leave You appears to have the potential to make you laugh, cry and ruefully and sentimentally make you shake your head in recognition.
This is Where I Leave You opens in USA on 19 September 2014 and 16 October 2014.
LIFE PARTNERS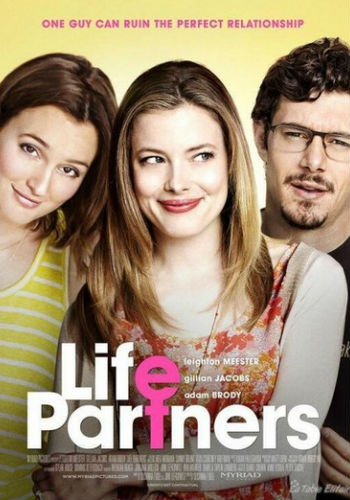 SNAPSHOT
[Life Partners centres on] a codependent friendship between two very different girls – type-A Paige (Gillian Jacobs) and lesbian slacker Sasha (Leighton Meester) – who have made a pact. Paige has vowed that she won't get married until Sasha has the same legal right. All is fine until Paige meets Tim (Brody), a young and charming doctor- and as this relationship heats up, Paige and Sasha have to learn how to work Tim into their friendship. As a crucial vote on gay marriage approaches, the threesome struggle with the issues of love, friendship, and loyalty. (synopsis via Coming Soon)
Beware making pacts with close friends!
If only because life has an interesting way of twisting and turning in ways no one sees coming, leaving you bound by a mutually-agreed decision that no longer makes sense or is even inherently workable.
Owing a great deal of its charm to Jacobs and Meester, BFFs Paige and Sasha, Life Partners is all about what happens when life surprises you and you have to pivot to accommodate in ways that may not work for everyone involved.
And it has a fine balance, notes Ronnie Scheib of Variety between the laugh-out-loud, eternally-adolsecent humour of Sasha and Paige's lifelong friendship, and the changes that inevitably occur when life forces maturity unwillingly on them both:
"Despite Romy and Michele's High School Reunion and other bubbly BFF pairings, the number of female-centric comedies that use friendship as an excuse to wallow in childish regression still lags far behind the countless "bromances" guilty of same. Attempting to even the field, first-time helmer Susana Fogel and writing partner Joni Lefkowitz's wry Life Partners reps a well-scripted, intriguingly-acted effort to mine the theme of prolonged adolescent best-buddyism through two women — one straight, the other gay. Building three-dimensional characters within generic stereotypes and replacing broad comic strokes with quietly rueful idiocies, this breezy, authentic-feeling indie should find appreciative followers among both genders."
We've all been through a situation like this in one way or another, as a defining moment in our life forces us to realise that what has gone before is probably not going to cut it in the future.
It's confronting and a little sad but over time we realise that if the friendship or relationship has real weight to it, and they often do, that it will survive the transition, rocky though it may turn out to be.
It's good to see Life Partners taking on a chance on such a serious topic and doing with some a commendable mix of humour and introspection, in a way that anyone will be able to relate to, no matter their background.
Life Partners premiered at the Tribeca Film Festival in April this year and is due to screen at the Nantucket Film Festival in June; no general release dates are available at this time.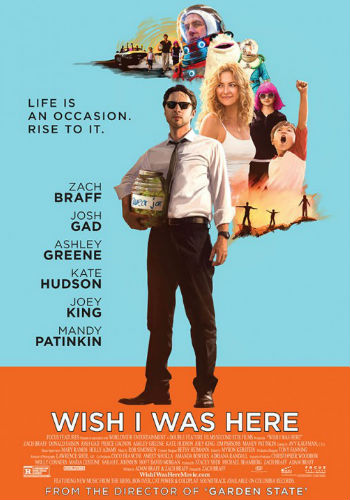 And here's the first full theatrical trailer for Zach Braff's Wish I Was Here, which looks to be a more than worthy follow up to 2004's Garden State.
SNAPSHOT
Wish I Was Here tells the story of Aidan Bloom, a struggling actor, husband and dad who at 35 is still trying to find his true place in life. He and his wife are barely getting by financially, and Aidan passes his time fantasizing about being the futuristic Space Knight he always dreamed he'd be as a little kid.

When his ailing father can no longer afford to pay for private school for his two kids, and with the only available public school on its last legs, Aidan reluctantly agrees to attempt to home-school them. The result is chaos, until Aidan decides to scrap the traditional academic curriculum and come up with his own. Through teaching them about life his way, he gradually discovers the parts of himself he couldn't find.
Wish I Was Here opens in USA on 18 July and UK on 19 September.