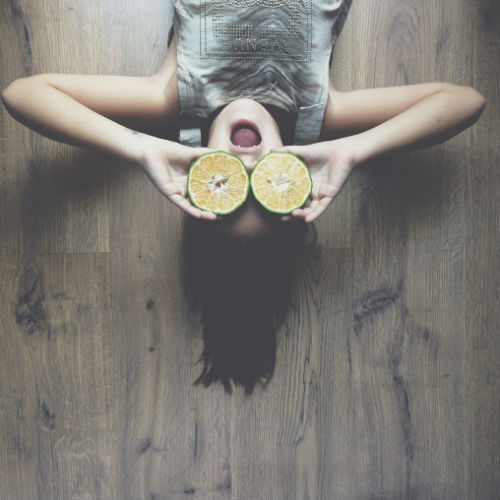 While I am enamoured of films that deal with the real world and it's many imperfect out-workings, my love affair with going to the movies began with films like Star Wars: A New Hope and Indiana Jones: Temple of Doom that offered a me chance to escape into a world nothing at all like my own.
And so it continues to this day with the following five movies offering five entirely different but no less magical takes on the art of crafting fantastical, big-screen entertainment that gives us a chance , just for a couple of hours, to leave the world of bills, commuting and endless commitments behind and blast off into outer space, run from dinos, dance with fairies, dream of a new life or find a re-invigoarion of the old.
Let the enchanting escapism begin …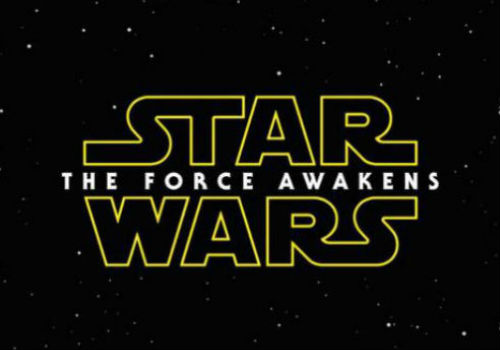 SNAPSHOT
A continuation of the saga created by George Lucas set thirty years after Star Wars: Episode VI – Return of the Jedi (1983).
(synopsis via IMDb).
A long time ago in a beachside town far, far away, an 11 year old. who even then was possessed by an undying love of the endless adventures and excitement offered by science-fiction, went with his mother to the local small one screen movie theatre to see a movie that everyone was talking about, a film not known as Star Wars: A New Hope.
Back then it was just plain old Star Wars, everyone literally was talking about it given it was decades still until the advent of mobile digital technologies and social media and from the millisecond the giant yellow lettering seemed to pass over my head onto the screen before it was supplanted by spaceships, the size and likes of which left this young country boy in a permanent state of awe throughout the film, I was transfixed.
I have never quite captured that giddy sense of joy since although goodness knows The Empire Strikes Back and Return of the Jedi came close, so very, very close.
But this morning, as I watched the much-awaited teaser trailer for Star Wars: The Force Awakens – still not sold on the title but it could be worse, much worse – I felt a lick of that old excitement, closely followed by that long ago sense of awe and wonder, and it appears I was not the only one with Graeme McMillan at Hollywood Reporter exulting in that much-missed of cinematic exhilaration:
"It's not just the sight of John Boyega popping up from the bottom of the screen that thrills; it's seeing him do so in a Stormtrooper outfit, against a sandy landscape with both the intercom crackle of Stormtrooper discussion and a John Williams score blaring out; it feels like Star Wars, immediately. That's something that's true of everything that follows; everything is familiar enough that it registers as "the real thing," but with enough novelty to get our attention: An R2 unit with a ball for a body! A carrier filled with Stormtroopers ready to deploy! Daisy Ridley on something that looks like a cross between a speeder bike and a land-speeder! X-Wing pilots shot in the same framing as the original movies! It's Star Wars, everybody!"
It's not a long teaser trailer, and the images are only on screen briefly before disappearing again, but my lord, it felt like I was back in that small wooden cinema way back when …
Did the Force awaken? Yes it did! And I can't wait till next year to see that long-missed magic happen all over again.
Star Wars: The Force Awakens opens in USA and Australia on 18 December 2015.
* Check out reactions to the trailer from Screenrant, Hypable, Hey U Guys and Mashable (who reviews all the Star Wars trailers)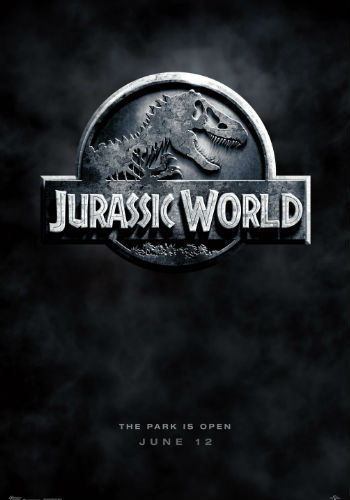 SNAPSHOT
22 years after the events of Jurassic Park, Isla Nublar now features a fully functioning dinosaur theme park, Jurassic World, as originally envisioned by John Hammond. This new park is owned by the Patel Corporation. Owen, a member of Jurassic World's on-site staff, conducts behavioural research on the Velociraptors. After many years, Jurassic World's attendance rates begin to decline and a new attraction, created to re-spark visitor interest, gravely backfires. (official synopsis)
It may be hard to wrap your head around but it's been 21 years since "Jurassic Park", when the first dinosaurs came bursting onto the open, forest-fringed plains of Isla Nublar, and into our Jurassic-hungry consciousness, courtesy of Steven Spielberg.
Thanks to two sequels and an undying love for prehistoric beasties of all kinds, we remain as hungry as ever for the idea that dinosaurs could come roaring and plodding and racing back to life.
But now of course, we want them bigger, better and badder, an entertainment arms race of sorts that seems to have infected everything in contemporary society, egged along by technological advances that seem to suggest that what we wish for can be conjured up with a genetic splice there, a mixing of chromosomes there.
Ah but be careful what you wish for seems to be the moral of the story in Jurassic World – just because you can do something, and people are baying you for to do it, doesn't mean you should, because the results may be, well, a little unpredictable, a whole lot out of control and as Britain's Telegraph newspaper points out, quite angry and hungry for you:
"Judging by the trailer's frequent references to "she", the hybrid dinosaur is female. She's also highly intelligent, liable to kill anyone who moves, and seemingly agile enough to escape from a high-fenced compound. Oh, and she appears to own a set of very, very sharp claws."
With the perpetrator of all this ill-thought out genetic experimentation, Claire (Bryce Dallas Howard) standing first defiant, and them mute, uncomprehending and horror-struck, it's up to the park's Velociraptor handler Owen (Chris Pratt), who seems to have these fearsome creatures well under control, to handle the situation but before a well-justified rejoinder to Claire:
"You just went and made a new dinosaur? Probably not a good idea."
There are kids in peril – it wouldn't be a Jurassic movie without children on the dinosaur menu – references back to the original film including a statue of Hammond (Sir Richard Attenborough), the use of flares and dinosaurs running in herds around the car, dinosaurs of multitudinous variety including Stegosaurus and aquatic Mosasaurus, a type of ichthyosaur, and a whole lot of peril.
Looks like director Colin Trevorrow has well and truly channelled everything we love about the franchise while updating and expanding its tension-filled universe, of which promises another visceral trip into that scary place where vaulting ambition meets biological reality.
Jurassic World opens on 12 June 2015
First the teaser trailer …
And then the BIG just-released trailer …
THE AGE OF ADALINE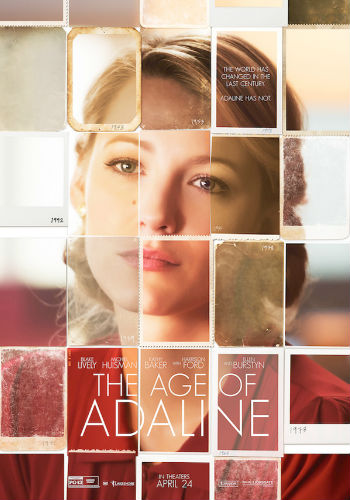 SNAPSHOT
Following a near-fatal accident one icy night, a 29-year-old woman named Adaline (Blake Lively) stops aging. With all of her contemporaries, friends and lovers dying off, Adaline becomes a beautiful recluse — afraid of getting hurt by more love and loss. She keeps her condition a secret throughout the 20th century until she meets a man (Michiel Huisman) who may change her life. Harrison Ford and Kathy Baker also star in The Age of Adaline, directed by Lee Toland Krieger (Celese and Jesse Forever) and written by newcomer Salvador Paskowitz and J. Mills Goodloe (The Best of Me).
(synopsis via First Showing)
Oh the agony of being marooned in history.
That is watching everyone you have known and loved slowly slip off this mortal coil, while you remain behind, left with your memories, your thoughts, adrift and alone in a present day that doesn't fully recognise the true worth of everything you have gone through in your life.
How much more poignant would it be if you didn't physically age at all, a lifetime of hopes, dreams and disappointments trapped inside a face that looks like it has barely begun to live.
That is the situation faced by Adaline who, mysteriously ceasing to age like those around her after almost dying, watches as all of her contemporaries slip one by one in "that good night", while she remains behind with only their ghosts and her fading memories for company.
It makes sense that she retreats into herself, hiding from a world which cares not for the life she has lived because it doesn't recognise she has even had the chance to live one yet.
I think this type of narrative, which also found expression in slightly different form in The Curious Case of Benjamin Button, affects me so deeply because I watched a great aunt go through much the same thing; granted she aged like all of us do but thanks to her very long life, she became increasingly adrift in the vestiges of the life she once had, holed up in her apartment.
Of course we would all visit but without anyone of contemporaries around, her emotional, social and cultural touchstones were gone, the shorthand she enjoyed with her friends and husband gone with the passing years.
It's a rich and fertile vein to mine for drama and I appreciate the fact that the filmmakers have chosen to give her the possibility of a second chance, something that rarely comes along in life.
The danger is, of course, that the film could sink into maudlin emotion or cheap sentimentalism but with director Lee Toland Krieger (Celeste and Jesse Forever) at the helm, who has shown himself a dab hand at telling emotionally-loaded stories without resorting to those sorts of manipulative tricks, I have every confidence that The Age of Adaline will be the deeply-affecting film its poignant storyline would suggest.
We'll find out when The Age of Adaline opens in USA on 24 April 2015 and in UK on 1 May 2015.
SNAPSHOT
The story of Cinderella follows the fortunes of young Ella (Lily James) whose merchant father remarries following the death of her mother. Eager to support her loving father, Ella welcomes her new stepmother (Cate Blanchett) and her daughters Anastasia (Holliday Grainger) and Drisella (Sophie McShera) into the family home. But, when Ella's father unexpectedly passes away, she finds herself at the mercy of a jealous and cruel new family. Finally relegated to nothing more than a servant girl covered in ashes, and spitefully renamed Cinderella, Ella could easily begin to lose hope. Yet, despite the cruelty inflicted upon her, Ella is determined to honor her mother's dying words and to "have courage and be kind." She will not give in to despair nor despise those who mistreat her. And then there is the dashing stranger she meets in the woods.

Unaware that he is really a prince, not merely an apprentice at the Palace, Ella finally feels she has met a kindred soul. It appears her fortunes may be about to change when the Palace sends out an open invitation for all maidens to attend a ball, raising Ella's hopes of once again encountering the charming Kit (Richard Madden). Alas, her stepmother forbids her to attend and callously rips apart her dress. But, as in all good fairy tales, help is at hand, and a kindly beggar woman (Helena Bonham-Carter) steps forward and — armed with a pumpkin and a few mice — changes Cinderella's life forever.
(synopsis via Disney Movie Trailers channel, YouTube)
Once more to the fairytales, good storytellers of Disney, once more to the fairytales.
You could be forgiven for wondering what could possibly be gained from revisiting the tale of Cinderella once again, which has been the basis for something like 35 films, some of the most recent notable examples being Ever After (1998) and Ella Enchanted (2004), which while enjoyable in their own way were hardly groundbreaking re-interpretations of this age-old tale.
Still this version comes with the creative imprimatur of the esteemed Kenneth Branagh, who found a way to provide a fresh re-telling of Shakespeare's Much Ado About Nothing (1993) and Henry V (1989), and Marvel's Thor (2011) and who looks like he has every intention of re-framing Cinderella as a feminist superhero of sorts, according to the LA Times who quotes a recent interview he did with E Online:
"We've given it a contemporary feel that is human and humane and strangely enough, not built around the idea that Cinderella's life depends on finding a man or things, like clothes or a title, or just hoping this magic will come along."
He's aware though that overplaying her role as a woman who can save herself thank you very much by virtue of her great kindness and worthy nature needs to be handled with some finesse:
"There was talk way back about redefining goodness as a superpower and kindness in the same way. I think it can be very active and charismatic and compelling, but it needs to be lightly done."
I have been impressed with his ability to provide a fresh take on the stories he chooses to tell and given this track record, these insightful comments and a trailer that doesn't seem to be sinking under the weight of its own cliches, I have every confidence that this version of Cinderella will be a cut about the ordinary.
Cinderella opens in USA on 13 March 2015, Australia on 26 March and UK on 27 March.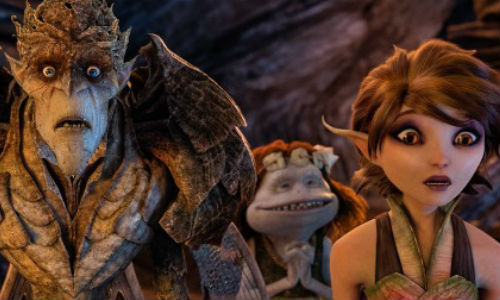 SNAPSHOT
Strange Magic, a new animated film from Lucasfilm Ltd., will be released by Touchstone Pictures on January 23, 2015. Strange Magic is a madcap fairy tale musical inspired by A Midsummer Night's Dream. Popular songs from the past six decades help tell the tale of a colorful cast of goblins, elves, fairies and imps, and their hilarious misadventures sparked by the battle over a powerful potion. Lucasfilm Animation Singapore and Industrial Light & Magic, which created the CGI animation for 2011's Academy Award-winning film Rango, bring to life the fanciful forest turned upside down with world-class animation and visual effects. Featuring a story by George Lucas. (synopsis via Coming Soon)
I love beautifully-executed animation.
And George Lucas's latest film, Strange Magic, does contain, an impressive amount of gorgeously brought-to-life animation with magical elves, fairies and imps and even preposterously ugly goblins living out his take on Shakespeare's A Midsummer Night's Dream.
And according to Bonnie Burton at c|net, there's also a lot of madcap carrying-on, fantastical adventuring, and more music than you can poke a rather large bottle of crazy behaviour-inducing potion at:
"Like Moulin Rouge and Mamma Mia, Strange Magic tells its story with covers of familiar songs, drawn from the past sixty years, according to Lucasfilm. Some of the musical performances in the film will include Cumming singing Deep Purple's "Mistreated", Chenoweth taking on "Love is Strange" and Wood singing Heart's "Straight On." Elvis Presley's hit "Can't Help Falling in Love" will also be included in the film, however it's not known yet who will be covering the beloved ballad, according to Yahoo Movies."
While I have not always been enamoured of the way he brings his stories to life – the Star Wars sequels/prequels that began with A Phantom Menace, while not unwatchable, left a great deal to be desired – this does look to have both an engaging, over the top narrative and divinely-pretty, immersive animation, all of which promises a movie that should tap into that sense of escapist moviegoing that Lucas seems gifted with conjuring up.
Strange Magic opens in USA on 23 January 2015 and in Australia on 1 April 2015.