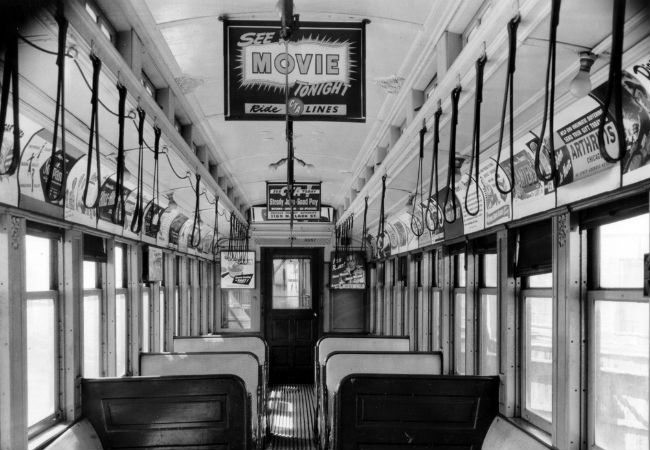 You look exhausted.
Why don't you sit back a spell, grab some popcorn and check out these trailers for five movies, and one beautiful short, that will make you laugh, think, feel and come alive again in the way that only good cinema come.
It's a mixed bag true but that is the beauty of cinema – a myriad of engaging stories told in arresting and memorable fashion.
Well the good films anyway and if the trailers are any guide all these movies fit the bill nicely.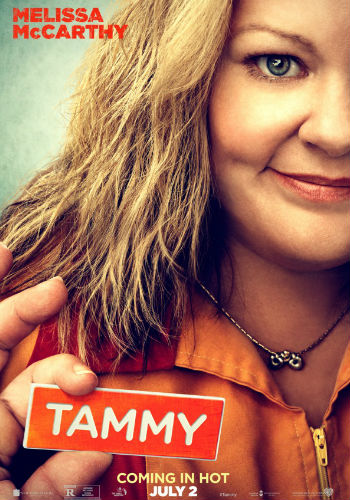 SNAPSHOT
A fast food employee (Melissa McCarthy) loses her job and heads out on the road with her grandmother (Susan Sarandon) in this comedy written by the Bridesmaids' star along with her husband, Ben Falcone, who also directs. Kathy Bates and Mark Duplass costar. (Jeremy Wheeler, Rovi via movies.msn.com)
I am always in two minds about a Melissa McCarthy movie.
Though I adore the gifted actor from her days on The Gilmore Girls to recent movies such as Bridesmaids, and recognise that she is insanely talented and possessed of exquisite comic timing, I often find it hard to connect with her rough diamond characters and their in your face brusque humour.
I tried to like her in The Heat, since it featured not just McCarthy herself but my favourite actor in the world, Sandra Bullock, but was defeated by a script that lacked any momentum and pizzazz and relied almost solely on these two amazing talents to invest the lacklustre material with much needed comic life.
That they almost pulled it off is testament to their shared ability to take mediocre characterisation and screenwriting and run with it, something you can't ask of every actor.
Even so, while McCarthy is very good, the characters she is repeatedly asked to play seem to follow the same rude and crude route with very little differentiation between them, something that Tammy seems to share if the trailer is any indication.
But I am a cinematic Pollyanna and see enough promise in the trailer, and the presence of Susan Sarandon whose arch, dry wit has saved many a movie, to consider Tammy a movie worth seeing.
Time will tell if my glass half full of overpriced cinema Coke is justified.
Tammy opens in USA on 2 July 2014, UK on 4 July 2014, and 3 July 2014 in Australia.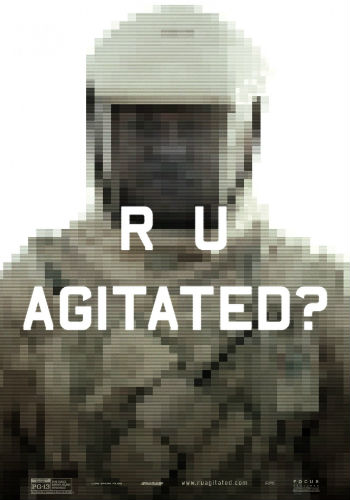 SNAPSHOT
[The Signal is] a story about college students (led by Brenton Thwaites, as well as No One Lives' Beau Knapp and Bates Motel's Olivia Cooke) whose passion for hacking takes them on a jaunt into the Nevada desert to find a fellow hacker named Nomad. The encounter leaves them terrified and ultimately unconscious; when they wake up, they're in captivity, with no idea what happened to them or why they're being detained at all.
(synopsis via screenrant.com)
Normally being told "You have been chosen" would be a thrilling thing to be told (with the exception of those scam ads on the internet).
But in the case of director William Eubanks' upcoming sci-fi thriller The Signal, it is pretty much the last thing you want said to you, a pronunciation that will leave you reeling, confused and freaked out of your ever-living brain.
If you want proof of just how freaked out you will be, check out the trailer (first video below) which is two minutes of relatively narrative free images that suggest a great deal, create a sense of anticipation and reveal nothing concrete, which is so refreshing in a world of reveal-everything trailers.
Andy Crump at Screenrant agrees saying "The sign of a good trailer, after all, lies in its ability to pique the interest of its potential audience; for fans of mind-bending science fiction/horror hybrids, the above promo should do just that effortlessly."
Consider my curiosity piqued and my love of a good mindbendingly good mysterious sci-fi engaged.
The Signal, which premiered at Sundance in January this year, opens in USA on 13 June 2014.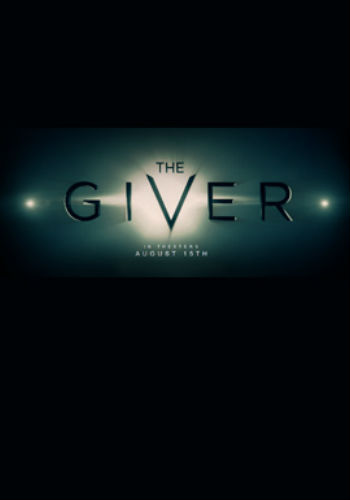 SNAPSHOT
The haunting story of The Giver centers on Jonas, who lives in a seemingly ideal, if colorless, world of conformity and contentment. Not until he is given his life assignment as the Receiver of Memory does he begin to understand the dark, complex secrets behind his fragile community. The film is based on Lois Lowry's beloved young adult novel of the same name, which was the winner the 1994 Newbury Medal and has sold over 10 million copies worldwide.
(synopsis via movienews.com)
Another dystopian thriller, which also happens to star Brendon Thwaites, along with a few other actors like Meryl Streep and Jeff Bridges that you might possibly have heard of.
An adaptation of Lois Lowry's much admired and loved book, it's a story about the challenging of the established order, a bold assault of everything that is known and accepted, and if the trailer is any guide at all, is a visually rich as it is narratively satisfying.
While not as oblique as the trailer for The Signal, it nevertheless succeeds in building a sense of tension and anticipation, as if you're on the cusp of as great a revolution in your life as the young protagonist who finds out that someone has given the human race a rather nasty and prolonged bout of amnesia.
And for a "good" reason, or so the power that be believe, according to the film's highly regarded director Phillip Noyce:
"The past is considered to be potentially polluting. This is a world where complications are eliminated. Jonas himself goes on a journey as he finds out what's missing. He starts to investigate what's causing it. And that's the beauty. That's what makes the book so popular, it's an investigation in ways of living."
(source: Insidemovies.ew.com)
The attempted ripping down of the established order is always great fodder for gripping drama, and The Giver, which Jeff Bridges fought to bring to the big screen for 20 years, looks set to be a brilliant addition to the post-apocalytpic canon.
The Giver opens in USA on 15 August 2014.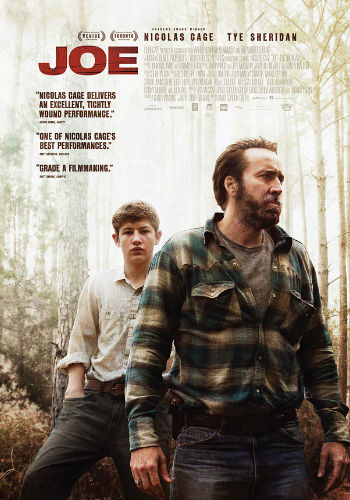 SNAPSHOT
The story begins as Joe (Nicolas Cage) hires teenaged Gary Jones (Tye Sheridan) and his destitute father onto his "tree-poisoning" crew for a lumber company. Joe might be notoriously reckless with his pick-up, his dog and especially with women, but he sees something in Gary that gets to him: a determination, a raw decency and a sense of resilience he can barely believe in anymore. Gary has truly had nothing in life – he's never spent a day at school – yet something drives him to take care of his family, to keep his sister safe when his father turns monstrous, to hang onto hope of a better future. Joe and Gary forge an unlikely bond. When Gary finds himself facing a threat greater than he knows how to handle, he turns to Joe – and sets off a chain of events that play out with the brutal inevitability of tragedy and the beauty of a last stab at salvation. (synopsis: Rotten Tomatoes)
Joe, directed by indie filmmaker David Gordon Green (Prince Avalanche, Pineapple Express), is being hailed as a return to form by the famously erratic Nicolas Cage.
Certainly the adaptation of Larry Brown's Southern Gothic novel about an ex-con who wants to stay well and truly out of trouble but can't simply stand by while a decent hopeful young man's life is threatened is the sort of role of which great acting comebacks are made.
Many critics seem to agree with Mike D'Angelo of The Dissolve remarking that "I was much impressed by Nicolas Cage's atypically controlled work in Joe, which sees David Gordon Green make a welcome and mostly assured return to his roots" while Chris Bumbray of JoBlo enthuses that:
"Cage hasn't had a part like this in years. Watching him as Joe tries his damnedest to keep a lid on the explosive violence in his nature that always threatens to come to the surface, it feels like we've really got the old Cage …"
The combination of Cage back to his old impressive form and David Gordon Green, who makes films of astonishing originality and depth, along with the presence of promising Mud newcomer Tye Sheridan bodes well for an engrossing film that, though confronting, will be one of those movies that stay with you long after the credits roll.
Joe opens in USA on 11 April 2014 and UK on 25 July 2014.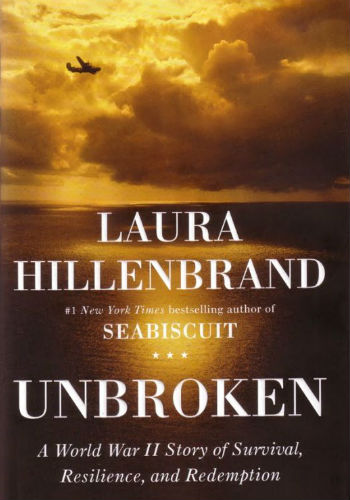 SNAPSHOT
Unbroken tells the true story of Olympic athlete and war veteran Louis Zamperini who survived a plane crash during the World War II and clung to life on a raft in the Pacific for 47 days. He was captured by the Japanese and served time in a prisoner of war camp. Oscar winning actress Angelina Jolie (Girl, Interrupted) made her directorial debut with the 2011 box office bomb In the Land of Blood and Honey. (synopsis via wildaboutmovies.com)
I love an inspirational story.
Not schmaltzy or over-confected mind you, just inspirational.
The kind of movie that doesn't so much give you diabetes of the soul as an ongoing uplifting sense that life can be noble and worthwhile and a thousand other good and worthwhile things.
Unbroken, directed by Angelina Jolie, and with a script by the incomparable Coen brothers, looks to be just that sort of movie.
While there's a while to wait for the movie which opens in USA on 25 December 2014, you can spend the intervening time reading the time reading the New York Times bestselling book of the same name  by Laura Hillenbrand.
It looks like just the sort of material to give you the sort of perspective we often miss in our lives – that we have it very good.
It's a heartening thing there are movies like this, and Zamperini himself, still alive at 97, to remind us of that important fact.
And finally a short film CONFUSION THROUGH SAND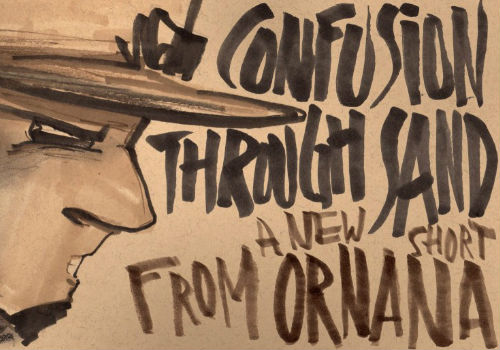 SNAPSHOT
"A nineteen year old kid finds himself alone in a hostile desert, scared as hell and trained to react." The short film is 11 minutes in full and premieres as part of the Animated Shorts Competition program at SXSW 2014. Confusion Through Sand is directed by 26-year-old filmmaker Danny Madden, who grew up in Georgia. (synopsis via firstshowing.net)
The unquestionably gripping storyline aside what is truly mesmerising about Confusion Through Sand is the artistry it exhibits over 11 exquisitely drawn minutes.
It is beautiful to behold and augments the engrossing narrative perfectly.
It premiered at SXSW this year in the Animated Shorts Competition and is the work of promising talent 26 year old Danny Madden who appears to have a great love for, and gift for creating stunning hand drawn animation.
He drew the 11 minute film, which may merely be an entree to a longer effort, or a story unto itself depending on who is talking but with its background of recycled paper, its engaging character and marriage of the visual and the narrative, it's a treat however long it eventually turns out to be.