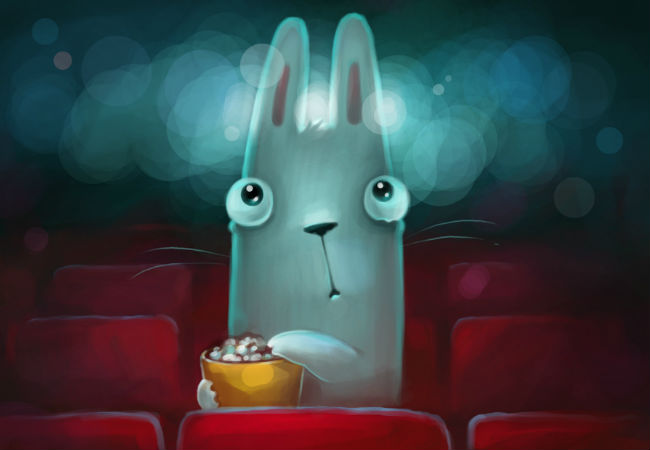 INTRO
SNAPSHOT
The Aladdin cast includes: Two-time Oscar® nominee Will Smith (Ali, Men in Black) as the Genie who has the power to grant three wishes to whoever possesses his magic lamp; Mena Massoud (Amazon's Jack Ryan) as Aladdin, the hapless but lovable street rat who is smitten with the Sultan's daughter; Naomi Scott (Power Rangers) as Princess Jasmine, the Sultan's beautiful daughter who wants to have a say in how she lives her life; Marwan Kenzari (Murder on the Orient Express) as Jafar, an evil sorcerer who devises a nefarious plot to unseat the Sultan and rule Agrabah himself; Navid Negahban (Homeland) as the Sultan, the ruler of Agrabah who is eager to find a proper husband for his daughter, Jasmine; Nasim Pedrad (Saturday Night Live) as Dalia, Princess Jasmine's hand maiden and confidante; Billy Magnussen (Into the Woods) as Prince Anders, a suitor from Skanland and potential husband for Princess Jasmine; and Numan Acar (Homeland) as Hakim, Jafar's right-hand man and head of the palace guards. (synopsis via Coming Soon)
I am growing a little tired of Disney near-manic obsession with remaking its venerable archive of animated feature films into live-action counterparts. I quite liked Beauty and the Beast, think Dumbo looks heartfelt and charming but the trailer for Aladdin has left me stone, motherless cold. It's not the absence of Robin Williams, or the fact that Will Smith, who I quite like, is weirdly blue; it's just very meh.
Aladdin opens 23 May Australia and 24 May UK and USA.
SNAPSHOT
Held down by three adult (deadbeat) kids, Juanita (Woodard) sets off to Eat, Pray, Love on a budget. She hops on a bus to Butt — er, Butte — and a confrontation with a hot cook (Adam Beach) at a local diner lands her in the kitchen. "Go spread the word," she instructs a sous-chef. "Black lady cookin' at the diner." Cut to Woodard kissing Adam Beach, rejecting her Blair Underwood fantasies, and walking barefoot on a beach, finding herself. (synopsis (c) Vulture)
I love rejuvenation and rediscovery stories. LOVE THEM, and when they star an actor as superlatively-good as Alfre Woodward who combines, sass, charm and vulnerability in one very watchable package, then I'm there with my rom-com loving shoes on.
Pity I have to wait until March 8 to see this piece of escapist loveliness.
SNAPSHOT
Tolkien explores the formative years of the orphaned author as he finds friendship, love and artistic inspiration among a group of fellow outcasts at school. This takes him into the outbreak of World War I, which threatens to tear the "fellowship" apart. All of these experiences would inspire Tolkien to write his famous Middle-Earth novels. Nicholas Hoult (Rebel in the Rye, Mad Max: Fury Road) stars as J.R.R. Tolkien, writer of such classic works as The Lord of the Rings and The Hobbit, with Lily Collins (The Last Tycoon, Rules Don't Apply) as his wife Edith. It's directed by Dome Karukoski (Tom of Finland), with a script from David Gleeson (Cowboys and Angels) and Stephen Beresford (Pride). (synopsis via Coming Soon)
Discovering how rich and wonderful the works of Tolkien were when The Lord of the Rings trilogy first came out in cinemas was life-changing for me, as it has been for so many people before me. His imaginative achievements are even more impressive when you understand the horrors he experienced in World War One and that he somehow still managed to retain faith and optimism that good could triumph over evil. Watching his life story unfold in this film should be moving and illuminating all at once.
Tolkien opens 3 May UK and 10 May USA with an Australian release date TBA.
SNAPSHOT
Directed by Chris Addison and written by Jac Schaeffer the film sees Hathaway and Wilson as female scam artists, one low rent and the other high class, who team up to take down the dirty rotten men who have wronged them. Tim Blake Nelson, Alex Sharp, Ingrid Oliver, and Emma Davies also star. Wilson and Roger Birnbaum produced with Cave 76 Productions and Camp Sugar Production. (synopsis via Coming Soon)
I LOVE Dirty Rotten Scoundrels, starring Steve Martin and Michael Caine and honestly, as comedies go, it's pretty much perfect. Having said that, and yes, having expressed a growing weariness of Disney-induced remark fever just a couple of films earlier, I am actually quite excited by the idea of a remark starring Anna Hathaway and Rebel Wilson which looks like it'll bring a whole new fun modern sensibility to the film.
The Hustle opens 9 May in Australia and 10 May in UK and USA.
SNAPSHOT
A young man named Jack Malik (Himesh Patel) has turned his back to a possible career in music, even though Best Friend Ellie (Lily James) has tried to influence him to give it a chance, but after being hit by a bus after a worldwide power cut, he wakes up the following day finding out that he has lost two of his front teeth. Although, that's not the biggest shock. After being gifted a guitar and performing the classic song "Yesterday" by The Beatles, he finds that he is now in a world where the famous group, nor their songs ever existed. Jack takes this as a chance to start his own musical career by plagiarising the once known songs and becomes one of the most talented musicians of all time. While his newfound success has definitely impacted his life in some cases for the better, in other cases it causes the relationships he has built with his friends and family to crumble. (synopsis via Wikipedia)
Alternate histories a ton of fun, shining a whole new light on times, place and events we think we know intimately. Yesterday gives us a doozy – a world with no knowledge of The Beatles where only one person, a musician by a stroke of luck, remembers who they are? It sounds like a brilliant, possibility-filled premise and with Danny Boyle directing and Richard Curtis pulling Screenplay, it will be wonderfully-executed. Count me in.
Yesterday opens 28 June in UK and 13 September in USA; Australian release date TBA