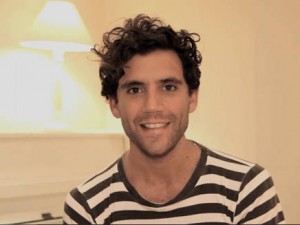 This information-drenched modern age of ours is a double-edged sword in many ways.
On one hand we have the chance to not only hear the latest news about our favourite music artist/author/actor's latest project but hear about it often from the person themselves. It is a level of accessibility to both the news and the people making it that was undreamt of back when I was a young boy and waiting anxiously by the mailbox for the latest Gestetner-copied newsletter from the ABBA Fan Club Australia, or a reply to a fan letter to a music artists I had sent that may or may not contain contain precious news about whatever they were doing next.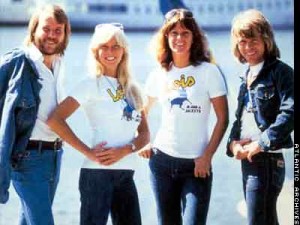 I can't complain about all this deluge of information since it is manna from heaven for a pop culture junkie like me for whom endless streams of new songs, books, movies, and plays is never enough.
The other upside has been exposure, particularly to new music that was never possible when you were entirely dependent on whatever your local record store owner wanted to import. In my case growing up that was not a huge selection since the local record store was also a gift emporium (it was not a large town).
So yes I love the constant outpouring of new pop culture goodness that comes my way on a regular, much appreciated basis.
The downside, and yes there is one believe it or not, and it seems very "first world problem"-ish, to borrow a much-used Twitter hashtag to say this, for me to say this is the loss of goose bump-inducing joy when you discover an album in a record store, or a new book from your favourite author, that you had no idea was even in the pipeline.
On balance, I have no desire to return to the information dark ages but I do miss the thrill of an unexpected discovery.
Which is why discovering Mika has released a few new songs in the last year, including his first French track, "Elle Me Dit", which joyously redefines infectiously catchy (released way back in July 2011), "Celebrate" featuring Pharrell Williams (which is also the lead single from the album), and "Make You Happy" which is sublimely beautiful electronica that leaves you feeling deliriously … well, happy, and that he has a new album out September 16, Origin of Love, is such a delight.
I didn't know any of these were out at all, and I subscribe to a lot of music blogs, scour iTunes for the latest releases, and almost lives in my favourite local record store, HUM … and yet all these songs, and word of a new album evaded my pop-culture watching eagle eyes.
And you know what? I don't mind a bit. I don't care that I was behind the curve, that I had missed something. I don't mind that these pop gems had evaded my attention – let's face it, I haven't exactly been starving for new music – and am perfectly finding I am only now finding out about a track, "Elle Me Dit", that is a year old. Happy as a clam in fact.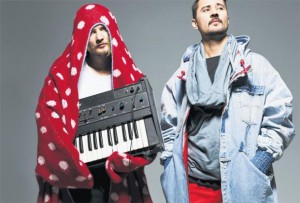 It is like being 10 again and finding out ABBA has a new single and its out tomorrow. Yep, that good. These moments are now very few and far between in the internet age (again not that I am complaining) – discovering Royksopp has a new album, Junior, out a few years ago, elicited similar excitement as my partner will attest as I practically self-combusted with joy when I saw the CD on the racks – and so I savour them when they come along.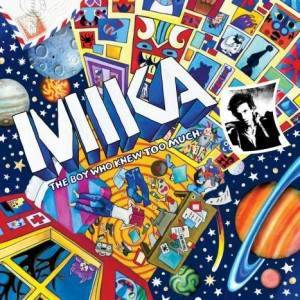 Mika has said that he is aiming for a simpler pop sound this time around, with less layers than his last release,  The Boy Who Knew Too Much. We can expect a sound that has elements of Daft Punk and Fleetwood Mac woven through it – it's not too often you hear these two bands mentioned in the same breath as musical inspirations – a number of French tracks, and if the songs I have heard so far are indication the sort of pop that will have you dancing till the soles of your shoes wear away and you're dancing barefoot in your lounge room.
That just deepens the exhilaration. Not only music I didn't know about but wonderful shimmering happy pop that makes the heart glad.
I have no idea how he did it but I am so glad Mika flew beneath my pop culture radar and re-introduced a little of the old fashioned element of surprise back into my world.