Miranda Hart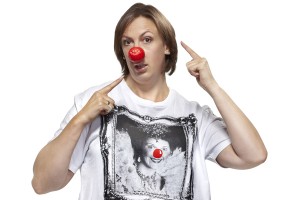 and
Matt Smith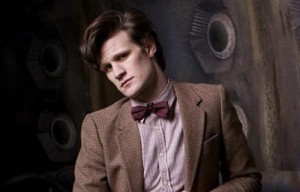 together in the one show? Could it be so?
Well it almost was, as this post on tardis-base.blogspot.com.au outlines.
Way back in July 2011, Miranda Hart, whose star was very much on the rise thanks to her hit sitcom Miranda, was offered a plum role on Dr Who by Steven Moffat who had taken over from Russell T Davies as the beloved sci-fi series' showrunner.
She had to turn it down though unfortunately, and as a great fan of the show was, of course, gutted.
But being the star performer she is, she realised that her priorities must lie with her sitcom as it moved from BBC2 to the main channel BBC1 (a rather clear "no" from BBC1 Controller Danny Cohen also, no doubt, played a part).
She said at the time:
"I am a massive fan of Dr Who, so was incredibly flattered to be asked to be part of it but with series three of Miranda happening next year it was never going to be possible as I am focusing entirely on the sitcom."
It would have been one of those combinations made in pop culture heaven – it's all quality TV, perfect pop, well-written but accessible books and imaginatively filmed movies I hear  overseen by Ryan Reynolds and Sandra Bullock – but alas was not to be.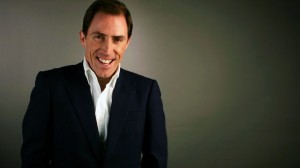 But now Rob Brydon, the man Wikipedia describes as a "BAFTA-nominated Welsh actor, comedian, radio and television presenter, singer and impressionist" – when does this talented man sleep I wonder? – and one time star of British sitcom Gavin and Stacey, and host of quirky panel quiz show, Would I Lie To You?, has united them, after a fashion, in a promo trailer for his talk show, the appropriately named, The Rob Brydon Show.
The show, which has been running since 2010, consists of six episodes a season, plus a Christmas special (the British love their Christmas specials, a tradition I would love to see catch on here) and it's this year's special which is being promoted in the trailer.
It's an absolute joy, quite apart from the much longer for union (of sorts) of Matt Smith and Miranda Hart.
And here's Miranda Hart on Rob Brydon's quiz show Would I Lie To You?