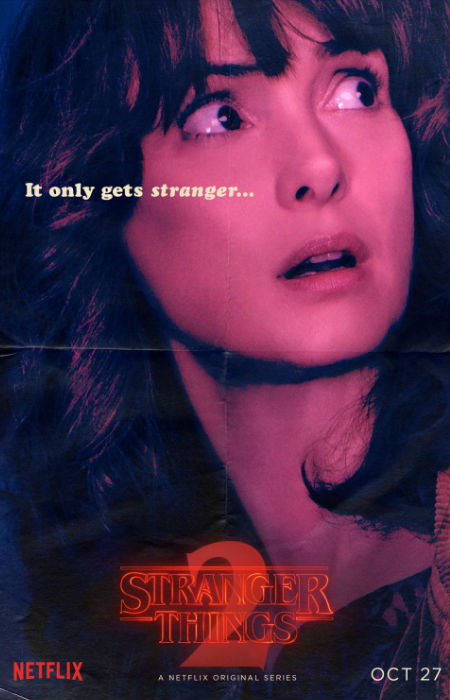 It would be obvious from even just a cursory glance at this blog that I love Stranger Things.
It's not just the nostalgia factor at work although I do love the myriad influences ranging from Spielberg to Alien, E.T. to Star Wars and Dungeons & Dragons; it's the fully fleshed out, beautifully-acted characters, the stellar cast, the imaginative storytelling, the horror meets innocence of the premise.
However, despite my great love of the series – I binge-watched series 2 in one very memorable day – I have to agree with Honest Trailers, who it must be said also love the show, that there are more than a few things you can have some fun with.
Try Winona's amazingly odd yet expressive facial contortions. Or how about the great love for Barb that is in magnificently inverse proportion to her time onscreen. Or Eleven's penchant for creatively killing people.
It's all there and affectionately parodied in Honest Trailer's inimitably clever style, and well worth your Stranger Things-loving time.
(And don't worry – they only give out spoilers for season 1 so you're safe with season 2 if you have yet to binge; seriously though it's been two months – what are you doing with your time?!)