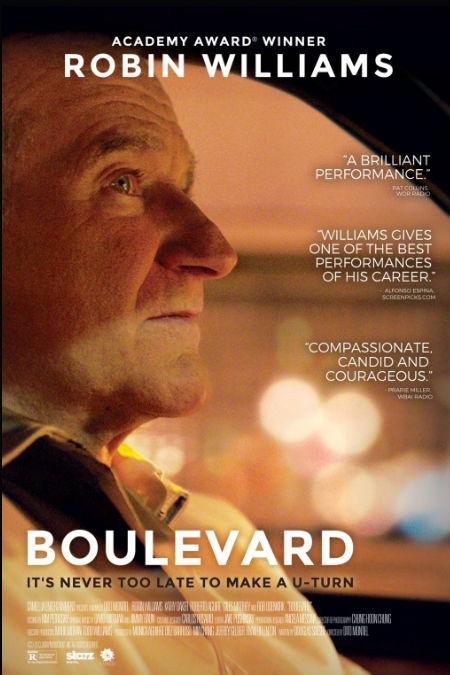 All too often life can feel like one big compromise.
Only the bravest among us seems able to resist the irresistible pull of compliance and self-censorship, and yet even they can be guilty of bending in a thousand small ways to inauthentic demands not their own.
It is the nature of the beast, and one that can cost us dearly if we let it.
Nolan Mack (Robin Williams) knows this better than most, a married man and long time employee of a regional bank where he has never sought advancement, who for reasons even he struggles to articulate, has chosen to deny his homosexuality in favour of a charade now so elaborate he wonders if it can be undone.
In Dito Montial's nuanced and compassionate film Boulevard, we are witnesses to whether it is possible, even later in life, to remake who you are, and cast aside compromise and expectations, at least as much as anyone is ever allowed to full discard them, in favour of being true to yourself.
Or is this option, as Mack's best friend and fellow dreams-unfollowed captive, Winston (Bob Odenkirk), "bullshit"?
For a large part of the film, we are left wondering exactly where Nolan sits on the issue.
A guarded man who by the very nature of his ingrained self-deceit has rendered life in the most banal tones possible, he is reticent to discuss his feelings with anyone, including his wife, Joy (Kathy Baker) with whom he's now distant, the couple even sleeping in separate beds one floor removed from each other.
It isn't until he impulsively picks up a rent boy Leo (Roberto Aguire) off the street one night on the way home from visiting his ailing father in a nursing home, that he begins to unburden himself to the most unlikely of people.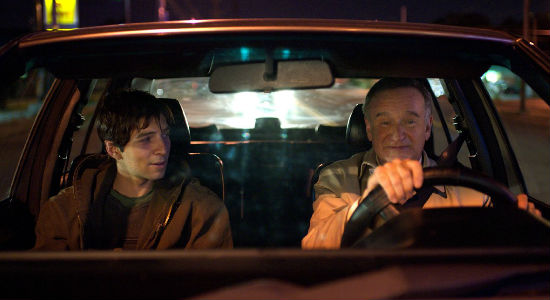 Leo, initially, isn't sure what to make of the older diffident man who's unwillingness to have sex, a baffling development for the emotionally-repressed young man whose only currency is physical interaction of the carnal kind, leaves him uncertain of what to do or say next.
It is obvious that Nolan too isn't sure about where all this is leading, or why he even picked up Leo in the first place.
But as the two begin to talk to each other, which is reality is Leo listening for the most part to Nolan unburden himself after close to 50 years of unspoken, unexamined thoughts, a light goes on for the older man, and he begins to consider, in glacial steps, what life might resemble if he finally followed his heart.
The beauty of the script by Douglas Soesbe, and Montial's assured, nuanced direction – augmented by sparsely-used but impacting music by Jimmy Haun and Dave Whitman, and some sublimely-executed cinematography by Chung-hoon Chung – is that we're given time to journey with Nolan on this most profound and delayed of journeys.
Revealing little to nothing for most of the film, a product of a lifelong reticence to admit the truth about his sexuality to anyone, let alone himself, Mack's journey to self-awakening is a gradual, unspectacular one (albeit punctuated by some intensely-realised moments)
And in that respect, hauntingly true to life.
The reality is that for all but the most recklessly brave of souls, there are no "Road to Damascus" moments, no dramatic epiphanies that change everything overnight.
Change when it is finally allowed to come is measured, thought-out, one-step-forward-three-steps-back territory, a cautious tip-toeing into the light shunned for so long.
While there are dramatic consequences to Nolan's step-by-step, each a small chink in the armour he has wrapped himself since the summer of 1965 when, as a 12 year old, he realised he was gay, they are reached in wholly believable, moving increments that make sense and feel authentic.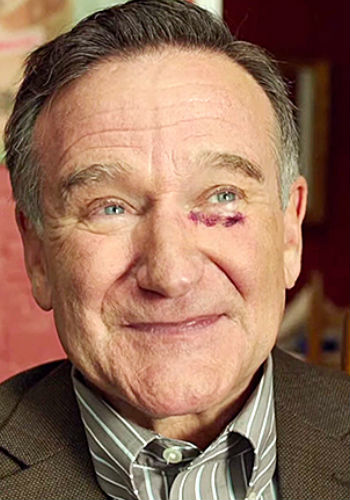 What gives Boulevard such powerful emotional resonance, quite apart from the great care taken to make Nolan's journey feel like an entirely natural outworking of an unsettled period in his life – one caused by the pending death of his father only six months after his mother – is that Nolan could be any one of us.
All of us, to some extent or another, repress aspects of ourselves, some minor, some major, because of explicit or perceived expectations.
In many cases, this doesn't immeasurably affect who we are or the life we lead, save for it not being as rich or fulfilling as it might otherwise have been, but in the case of someone like Nolan, it profoundly and deleteriously alters the entire trajectory and nature of his life.
And his anger, as you might expect, when he finally admits what he has robbed himself of is deeply felt and full of self-recrimination.
Rather than let it destroy him however, or force him back into a lifetime of unsatisfying role playing, Nolan, played with powerful but restrained intensity by Williams in one of his last onscreen roles, decides to act and make changes, and grab the dwindling possibility of true happiness while it's still within his grasp.
Boulevard is, because of this, a deeply affecting film, a slow, measured beautifully-realised examination of what happens when one man finally owns up to the true nature of his existence and embraces it wholeheartedly and without regret, all too aware that life is short and there are no second chances.