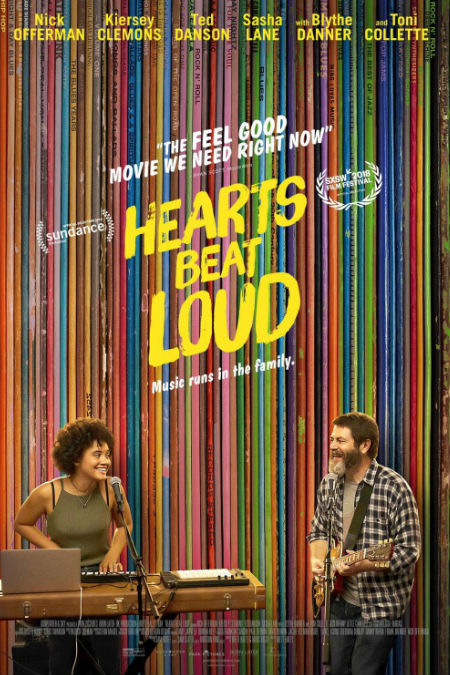 Life throws a myriad of challenging-to-navigate moments our way on a regular basis – you could well argue it's the overweening predilection of a universe seemingly at odds with the idea of an easy passage to anything – but perhaps one of the greatest obstacles is that faced by a parent when their child is about to fly the nest.
On the one hand, there is the understandable sense of a job well done, and yet there is also a melancholy sense that the child you once held in your arms and who needed you absolutely and completely, is now able to and free to stand on their own two, hopefully well-equipped feet.
Frank Fisher (Nick Offerman in superb form) knows that weirdly in-between feeling all too well, proud of his daughter Sam's (Kiersey Clemons) diligence to her soon-to-start medical studies far away on the west coast in L.A. – Frank owns and operates a failing vinyl store in Brooklyn, New York – but suffused with a sense that life is moving on and possibly leaving him behind.
It's not quite that dire of course – Frank has close friends in his landlady Leslie (Toni Collette) and bar owner and weed-imbiber Dave (Ted Danson), his shoplifting-inclined mother Marianne (Blythe Danner) close by, and a sustaining love of self-created music; but there is a lingering sense that life is passing him by in some fashion and he's not sure, initially at least, how best to handle it.
Then one day, after he has playfully pestered his studious daughter, who has just found new love with artist Rose (Sasha Lane), to have a "jam sesh" – he persists in ways cutely persistent until she caves, in a scene that is heartwarmingly emblematic of the close but not saccharine bonds between the two – they discover that make beautiful music together.
So beautiful, in fact, that an upload of the resulting song "Hearts Beat Loud" (written, as are all songs, by Keegan DeWitt) to Spotify goes viral, makes a list of indie songs worth listening to, attracts the attention of someone who wants to manage them, and garners them a booking at hip venue The Mercury Lounge.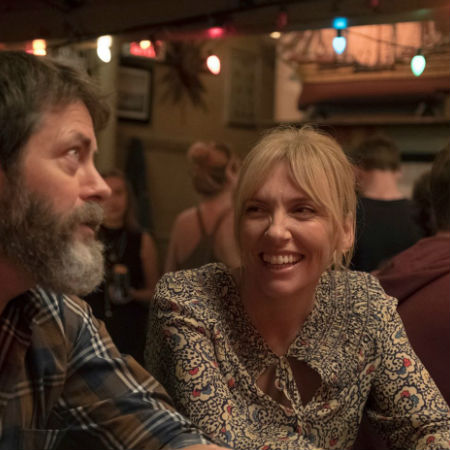 That's a whole lot of success for a man who found his musical ambition stunted and derailed when his beloved wife, best friend and close collaborator was killed in a biking accident when Sam was a small child.
You quickly come to understand that for all Frank's breezy bonhomie which, winningly is mixed in with some benign irascibility, he is a man still partly mired in grief, who lost a great deal on the day he lost his wife, and who may be able to recapture some of that if he and his daughter, flippantly named We're Not a Band by the latter, can make a go of the tantalising success hovering before them.
The big fly in the ointment?
Sam loves creating music with her dad – but as is typical of anyone finding their own footing in their late teens, doesn't like it too; ah, the joys of the bumpily contrary passage to adulthood – but she really wants to be a doctor, and while she has undeniable talent, music is simply not a priority for her.
What to do, what to do? Frank has an easy answer, one he begins planning with the giddy excitement of someone who finds their longlost dream alive again, believing they need to give it everything they've got.
It's a desire borne as much from a sense of restlessness about where-to-next as it is stymied dreams but Sam is having none of it, determined to forge her own way in life, a mindset, she confesses to Rose, that leaves her feeling like she's the adult in the relationship.
It's not an entirely unfair thing to say since Frank is willing to drop everything for musical glory and does reacts a little childishly, but your heart aches for the man who has lost so much and sees a real chance, and the success is genuine and tangible, and who simply wants to grab hold off this chance to realise musical ambitions he had long ago consigned to a grave of failed dreams.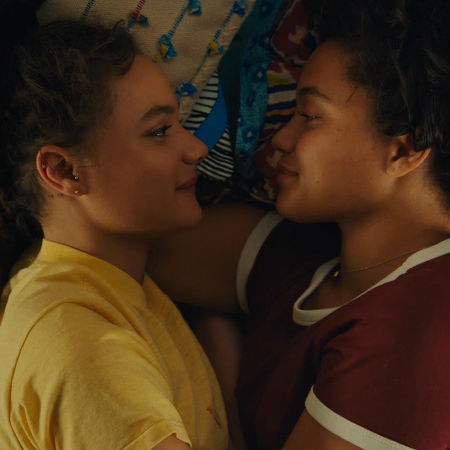 Writer/director Brett Haley (he co-wrote the screenplay with Marc Basch) has crafted a love letter to all manner of things in the delightfully feel-good surrounds of Hearts Beat Loud.
There is the undeniable homage to the power of music to unite, enthrall and to transform, which it does repeatedly and in all kinds of wonderful ways – father and daughter grow closer writing, recording and in a joyously moving final act, performing, distant customers at Frank's vinyl store warm to the songs and each other during their one-and-only live performance, and dreams are revived or started for the first time.
DeWitt's songs are mainstream but catchy as hell, layers of harmony and emotion that match the evocation of the script to perfection, bolstering the strong sense that much may change, and change often in life, but that music persists.
The film is also a paean to the unifying closeness of small communities to forge bonds, to be there for each member when they need it most and to undergird you when things are changing and changing fast.
It manages to do all this and much more in an uncomplicated, unhurried way presenting Frank and Sam's relationship, Frank's friendships and Sam's burgeoning love affair with the vivaciously quirky Rose – all hail the fact that their relationship is presented an entirely normal, with no attempt to play it up for the sake of looking hip or politically correct – as authentically-realised creations that don't feel like they're artificial constructs but things that have existed well before the film begins and will be there long after it ends.
In other words, it all feels very real, and happily reassuring, drawing you into an enmeshing web of relationships that makes the film's themes of holding on and moving on, in all manner of ways, feel all very relatable.
Most of all, though, with an ending that makes perfect sense and is as real as it gets in the best possible way, Hearts Beat Loud is emotionally-uplifting, feel good fare that lifts you in a way that doesn't feel manipulated and contrived for a minute, and leaves you feeling that anything is possible.
Once, of course, you navigate the great big transitional obstacles life throws your way, obstacles that we are assured, are normal, surmountable and may lead to somewhere quite extraordinarily new.