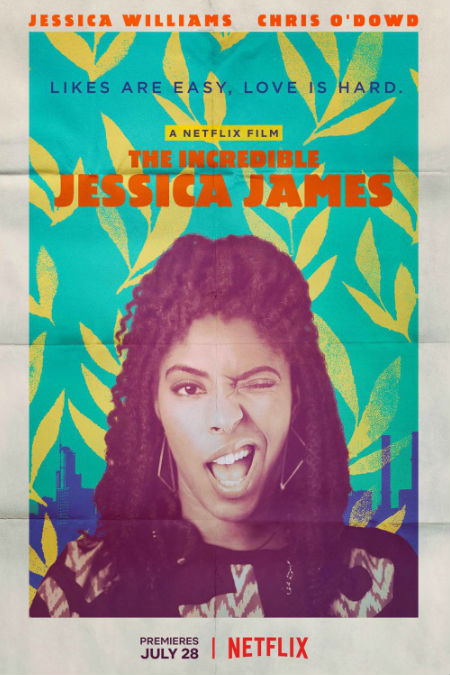 It was those learned pop philosophers ABBA who once remarked that "Love Isn't Easy (But It Sure is Hard Enough)".
It's a fair bet that Jessica James (Jessica Williams, The Daily Show), an aspiring Brooklyn playwright who is without a relationship after dumping seemingly indifferent boyfriend Damon (Lakeith Stanfield), and not yet on the fast track to theatrical stardom, would likely agree with them.
While her life is not completely down in the dumps thanks to her involvement with the Childrens' Theater Project which works with promising public school children to introduce them to the rich rewards of the theatre – something Jessica, a theatre devotee from way back, passionately believes in – it's not exactly where she wants it to be either.
The inspiring thing about Jessica, who is forthright, honest and direct to an almost objectionable degree at times, is that she refuses to let this get her down.
Sticking the rejection letters from multiple theatre companies on the wall of her small apartment in Bushwick, a working-class neighbourhood in Brooklyn, she nevertheless opens each letter she receives with the hope that this will be the moment her life changes and her dreams come true.
It's admirable piece of tenacity given the fact that the rejections are many, and the acceptances next to nothing, but Jessica plows on, filling a folder with her plays, believing she can make it all happen in time.
She brings this optimism and passion to her teaching efforts to such a full-on degree that she occasionally runs the risk of going too far, such as when she oversteps multiple marks in her quest to get star student Shandra (Taliyah Whitaker) to come to a writing weekend where star playwright Sarah Jones (she plays herself) is helping them all to write their first short plays.
It's an admirable approach, for all the clumsy but ultimately successful missteps, emblematic of an ambitious, talented, and for all her brashness, quite likable woman who isn't going to take no for an answer from the universe.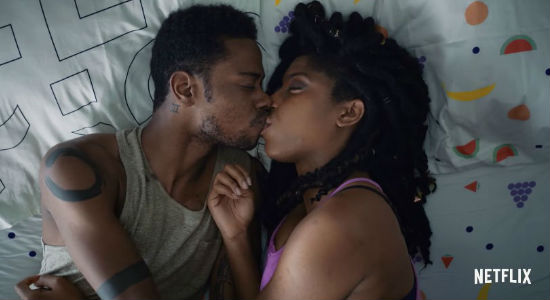 Things, as you might imagine aren't quite so straightforward when it comes to her lovelife.
In a series of hilarious Tinder dates, where Jessica calls a spade a spade, to the astonishment and bafflement of her dates who clearly aren't used to someone calling them on their tired and empty dating techniques, we witness her exasperation with the way people play games with love.
You don't have to wonder if she's thinking it; she amusingly just comes out and says, in a way that some might see as combative but which is actually deliciously, wonderfully honest.
A calling out of the Emperor's new romantic clothes, if you like.
She finds her match however in Boone (Chris O'Dowd), a man she is set up with by her best friend and aspiring actress Tasha (Noël Wells), and who turns out to be every bit her match when it comes to saying it like it is.
He meets her acerbic comment for withering observation, even going so far at the end of their first date to call out the weirdness and awkwardness, pretty much all of it generated by Jessica, of their meeting.
That they go on to actually become a thing is pretty much a given but refreshingly not without some major road bumps and rom-com trope-worthy obstacles, and with the kind of funnily brutal honesty that you find in very few romantic comedies.
While The Incredible Jessica James is in many senses a classic romantic comedy, it refuses to stay in the shallow end of the narrative pool, pointing out the many absurdities of modern dating and relationships to devastatingly good effect (the Instagram references, including one visually-inventive scene where they check out their each other's exs' feeds, is brilliantly rich in appealing irony and humour).
It helps immensely that both Jessica Williams, who is formidably good in this role, managing to make her character both brusque and quite lovable at once, and O'Dowd have the acting chops to not just be winningly funny, but also real and substantial when it's called for.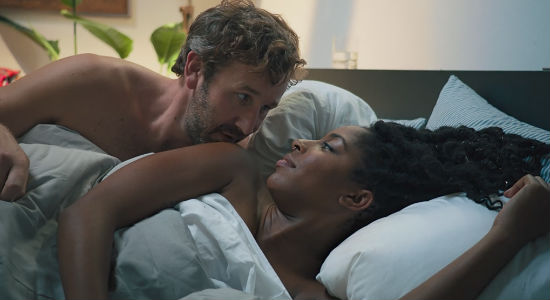 A flaky, insipid, fair floss romantic confection this is most certainly not.
In fact, you could go so far as saying The Incredible Jessica James is a worthy addition to the great pantheon of romantic comedies since it is very much of its genre and yet not at the same time.
Writer and director James C. Strouse deftly manages to embrace the deliciously rich rhythm of new love, and its multiplicity of possibilities, false starts and rich rewards while not making it the sole focus of the film.
The Incredible Jessica James is primarily focused on who the protagonist is and wants to be with Boone, and to a lesser extent Damon when he was with Jessica), welcome additions to her life landscape.
This is not a story about a woman defined by love or men, and in the more than able hands of Williams who is an acting force to be reckoned with on any number of levels, becomes instead an empowering tale of what can happen when you refuse to give up on your dreams.
Sure, love is part of the package, and James and Boone's romance, with all its goofy humour and searing honesty, is a joy to watch primarily because it feels so refreshingly real while also feeling transportively magical, but it's not the whole story, with the script far too savvy and clever to remain bound to the obvious tropes of the genre.
The Incredible Jessica James is the kind of film that brings a smile to the face for all the right reasons – the story is uplifting, escapist in parts, very real in others, the characters are simply fun to be with, and frankly you're sad to say goodbye to them, and it percolates along with a gentle but in-your-face vibrancy that never flags or loses potency.
The chief joy though is watching Jessica Williams do her thing, bring the titular character alive with warmth, tenacity, humour and truth, in such a way that you know she's going to be just fine, man or no man.