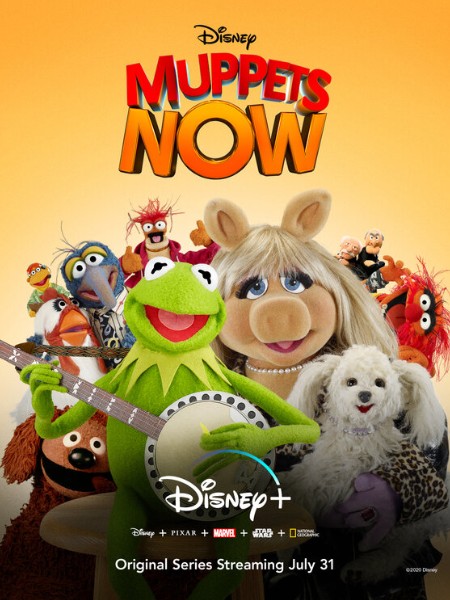 SNAPSHOT
"At the core conceit of Muppets Now is that each Muppet has his or her own unscripted series – one could be a cooking show, the other a variety show, etc. And celebrity guests are invited onto one of these shows and madness ensues. It's a mixture of classic Muppets like Miss Piggy and Kermit and newer Muppets like Pepe and Walter, who was first introduced in 2011's The Muppets movie. What will be screened on Disney+ are packages of these short-form, unscripted shows, which means even more Muppet-y goodness will come your way. Or, as the official press release says, 'From zany experiments with Dr. Bunsen Honeydew and Beaker to lifestyle tips from the fabulous Miss Piggy, each episode is packed with hilarious segments, hosted by the Muppets showcasing what the Muppets do best.'" (synopsis (c) Collider)
2020 has not been good to us.
Who knows who offended, but in short order, here in Australia, we have the worst bushfires for a great many years, COVID-19 and a looming recession which is never fun for anyone.
Thank goodness then for Muppets Now, which sees Kermit, Miss Piggy, Animal, Fozzie Bear and Gonzo, and all the others, back for some more zany goodness.
It is all the whimsicality and clever silliness that this year has been calling out for – well, when it hasn't been calling out for our blood and feeding off our existential dread – and it promises to put the Muppets right back where they belong, front and centre of what is a very crowded zeitgeist.
To start the promo ball rolling, a host of everyone's favourite characters joined host Jim Corden on The Late Late Show for some Beatles wonderfulness in the form of "With a Little Help From My Friends" which along with its performers is just what the 2020 doctor ordered.
Muppets Now premieres on Disney + on 31 July.