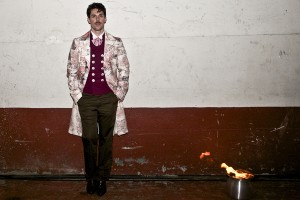 OK confession #1 : I lived through ALL of the 1970s.
Confession # 2: And in that time, I either listened to Evie and Nana Mouskouri (ask my parents about those choices please) or ABBA (obsessively; this one was entirely my choice) or in the latter part of the decade, disco.
Confession # 3: So consequently 70s funk passed me by completely, not helped of course by the fact that Australia wasn't in the inner orbit of R & B Soul and missed much of the music anyway.
Thankfully, I have a very good friend who loves any and all music from this golden era and has shared it with me on many occasions, whether I wanted him to or not – I have been mostly glad he has – so I have managed to get a sense of how musically rich a decade it was.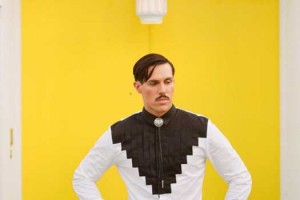 Someone who also clearly recognises its richness is one Sam Sparro, who seems to have listened to many of the same records as my friend.
And it shows in his latest release, Return to Paradise, which is as faithful a tribute to this era as you're likely to get, drawing on influences like Chaka Khan (how could he ignore that amazing talent?), Fleetwood Mac, and yes greats like Patti Labelle. It is clearly a time and a place the 30 year old Australian feels quite at home, and it has suffused the album with a rich, warm sense of soulfulness matched with lyrics of hope and optimism and a sense that life is going to be very good, maybe even great.
That, of course, makes it a joy to listen to. If you think Sam Sparro is simply "Black and Gold" and nothing more, then think again. While that infectiously catchy song is more than enough of an achievement for any musician, and a worthy calling card for the rest of his life, he has moved beyond being potentially tagged as a one-hit wonder with songs like "Happiness" and "Paradise People" which tap into the same vein of joyful celebration of life with all the people you love close by.
What's refreshing about the album is that he draws on all these musical influences, and a giddy sense of spirited joy without once sounding like anyone's clone. He explains why this period of time matters so much to him and why it has had such a profound influence on this album's sound and feel, in an interview with the music.com.au:
"What I'm fascinated about with that era is mostly American pop culture of that time, because there was so much happening in this country socially – you know, there was a huge melting-pot of races and sexual orientations, especially in places like NYC, Chicago and Detroit, and people really fighting for their freedom and their right to express their identity. But there was also an innocence about it and a romance. There was totally exaggerated sexuality in that area, too, but people were singing about love – I Feel Love, Donna Summer, Prince's I Feel For You… Today those sentiments in pop music are so rare, they're almost considered corny."
His love for this period of time – the title is a reference to Larry Levan's famous New York club Paradise Garage which reigned supreme atop the zeitgeist from 1978 to 1984 –  is clearly enjoying himself though and it infuses every single song on the album. Even the more contemporary sound of "Yellow Orange Rays" with its slinky mid tempo groove and singalong gospel choir chorus, "Hearts Like Us" with its darker synth swirls and growling vocals, and the pounding disco beats of "Closer" all reflect that joie de vivre. But thankfully for those of you with intolerance to too much sugar, it isn't one so pronounced that it leaves you with the impression that Sam is a happy clappy moron mindlessly zipping through life without a care in the world.
But happy he evidently is, and it's all the more remarkable considering he went through a dark period following the stellar success of his first self-titled album, where he struggled artistically and personally. He has admitted in interviews that the songs he wrote in the immediate aftermath of a painful breakup were angry songs of which a raging punk rocker would be proud, but that once he came out the other side, he found himself ready to tackle a new album and it's the music written in this period that forms the core of Return to Paradise was the result.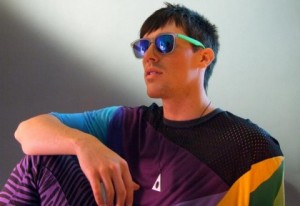 His new found contentment in life is evident in the slower songs too, such as the quiet jubilation of "Shades of Grey", which he co-wrote with Florence and the Machine's Isabella Summers, and the Jamiroquai-influenced track, "We Could Fly", written with the funkaholic's guitarist, Stuart Zender, which percolates along with breathless disco-driven funk.
Whoever said the only truly great albums come from sorrow obviously didn't take into account people like Sam Sparro who have weathered the storm, awoken to a bright, new shining day and sailed forth to sing its praises. Happiness, as Return to Paradise amply demonstrates, can be every bit as good an impetus for great soul-stirring art as the sadness that precedes it.