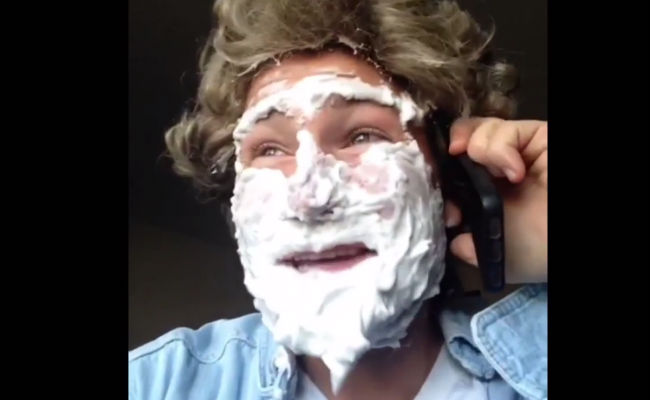 I think it is safe to say that there will be never be another man as funny and talented as Robin Williams, a uniquely-talented comic force of nature who managed to be zany and intense, jocular and intense throughout a career marked by one stellar performance after another.
So great did his joyfully manic presence loom over the entertainment landscape that every day since his all-too-early death in August 2014 has seemed a whole lot less funny and considerably more ordinary.
But one up-and-coming actor by the name of Jamie Costa, who commands a startling physical resemblance to the great man with an ability to channel the very spirit, and yes even delivery of his comedy, has delivered unto us a brilliant tribute to Robin Williams that helps you forget for just a moment that he is no longer with us.
It is an impressive performance on every level as Cinemablend observed:
"With the efficiency of a machine that spews comedy, Costa's two-minute tour de force shows him roll through the definitive roles of Robin Williams in a way that not only effectively reproduces the late actor's greatness, but also manages to display Costa's own insane on the fly improvisation and impressive organizational skills."
And by "definitive roles" we mean definitive roles with Costa, who cites Williams as the man who ignited his passion for performance, managing to cover an impressive selection of roles from Williams' long and much-loved career in two very short, impersonation-packed and endlessly-enjoyable minutes:
"The bits stretch back all the way to the beginning with the "Nanu Nanu" catch phrase that put Robin Williams on the map on TV with his Mork character on Happy Days and Mork & Mindy in 1978. From there, it's a cavalcade of comedic kills, with quips from Good Morning Vietnam, Popeye, Dead Poets Society, The Fisher King, Hook, Jumanji, Aladdin, The Birdcage, Jack, Flubber, and his turn as Teddy Roosevelt in the Night at the Museum movies. Of course, Costa also included highs like Williams' Oscar-winning role that found geniuses in janitors in Good Will Hunting, and lows like his pusillanimous paternity picture, Father's Day."
It's an absolute joy to watch, both because it gives us some idea of the promising talent ready to burst out of Jamie Costa any minute now, if not already, and reminds us that though we lost a great deal when Robin Williams shuffled off this mortal coil, we remain blessed by the rich and varied legacy he left behind.