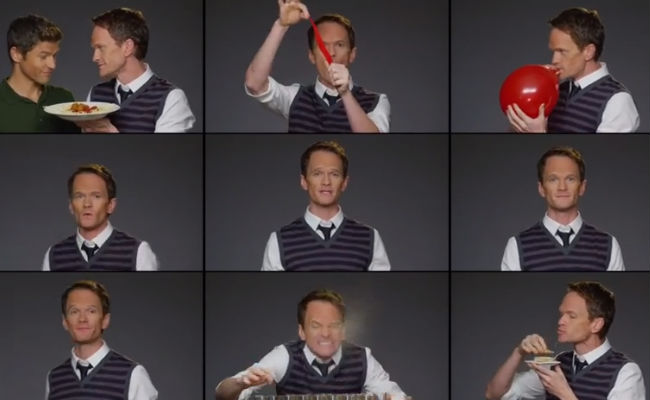 It's looking like quite the year for informative, creative, fun books from celebrities.
Not only do we have books from Amy Poehler (Parks and Recreation) and Lena Dunham (Girls) to look forward to but now Neil Patrick Harris aka NPH himself has unveiled his own lifelong retrospective, Choose Your Own Autobiography.
Lest you think this is just any old kind of autobiography, which frankly you would never do since it's from NEIL … PATRICK … HARRIS people!, his take on the celebrity tome gives you a chance to experience multiple parts of his life from his birth in New Mexico, his realisation that what he wanted to be was an actor above all else, and his role as medical wunderkind, Doogie Howser M.D.
And in true consummate NPH style, the trailer, which is one of the most funny, clever, inventive examples of its kind I have ever seen, illustrates exactly what many of these experiences could look like, and by watching it, you'll learn an awful lot about the man who is as adept at performing magic as he is hosting the Tony Awards, playing a womaniser on How I Met Your Mother and wowing Broadway as Hedwig in Hedwig and the Angry Inch.
The trailer is, as Vulture rightly observed, "charming" and a "delight", yet more confirmation that NPH is an entertainment god who can do no wrong … and a lovely guy to boot.
Just don't take him binge drinking OK?
Choose Your Own Autobiography will be released on October 14, 2014.