Another year, another deluge of TV shows delivered on multiple platforms that can be watched night and day, in single episodes or a hygiene-challenging bingefest of epic proportions.
As ever, I am torn between the giddy delight of countless, immersive options straddling an enticing array of genres and a deepening panic that I will never have the time to watch every single show I would like to, and that even foregoing sleep and work wouldn't afford me the time to watch everything.
Quite how the TVerati on Twitter manage to watch everything they claim is beyond me – either they're lying (which isn't a nice thing to say about lovely, enthusiastic people and quite possibly libelous) or more likely, they have found a way to clone themselves so they can be in 20 different places at once and still find time to be with their significant other, friends, and take the occasional shower.
However they manage it, I am in awe of them.
To keep my TV viewing sanity I've had to make peace with the fact that I can only watch so many TV shows in a way that will be even halfway enjoyable and so I have jettisoned such waxed lyrical about shows as Westworld in favour of some established favourites and some tantalising new shows (or at least new to me).
So without further ado, here are the main contenders …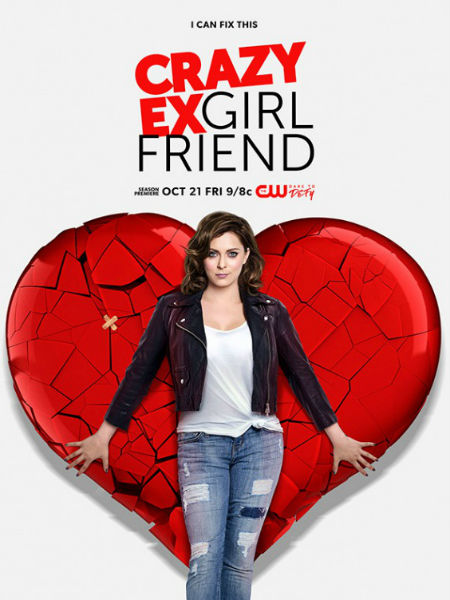 Such an insanely clever show! Possessed of a quirky premise – driven New York lawyer Rebecca (Rachel Bloom who co-created the show) grows disillusioned  and moves right across the country to West Covina California in pursuit of her lost teenage love Josh (Vincent Rodriguez III) – Crazy Ex-Girlfriend is a tremendously witty, clever engaging show packed full of deliciously satirical musical moments.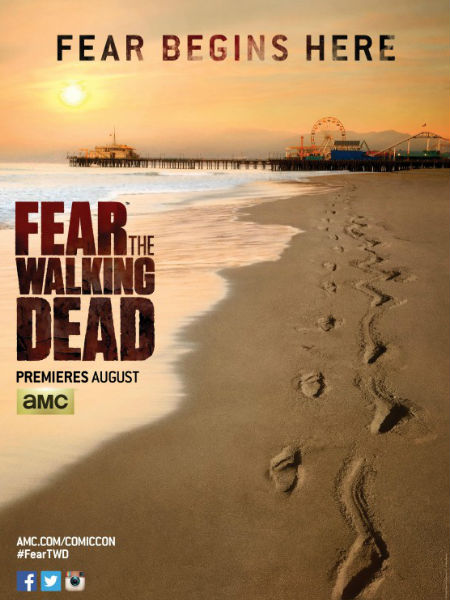 Even as my interest wanes in The Walking Dead, which displays a deplorable lack of through narrative and reason for being beyond brutal violence on repeat, its television progeny continues to impress with nuanced writing, great characters, a slower, more contemplative pace and a willingness to entertain the notion that humanity can be better, even as the world ends around it. It still needs to move the franchise's lack of an ongoing mission, a reason to be, but as it stands right now, it's a damn sight better than its progenitor show.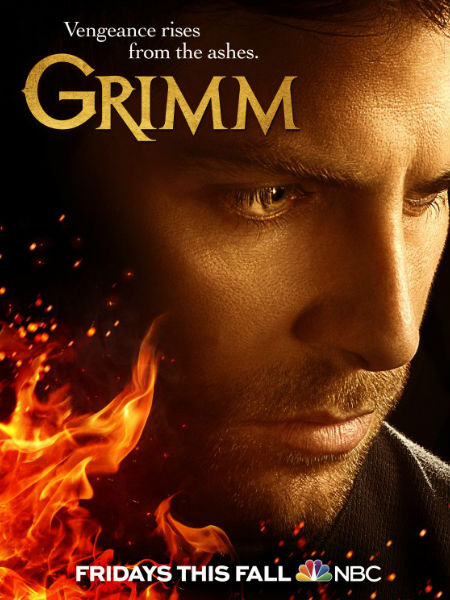 Five seasons strong – sadly the next season, which begins in January and is only 13 episodes long, will be its last – Grimm is a fascinating mix of police procedural and fantasy drama that pits a police detective Nick (David Giuntoli) and his friends against an array of evil Wesen, human/animal hybrids who can move between both states and are the basis for many myths and fairytales. Unlike many of his Grimm brethren, Nick is friends with many good Wesen, which fits with the show's message that times are a-changing and old traditions don't have to dictate current practices. Thoughtful, action-packed and fantastical, Grimm has it all.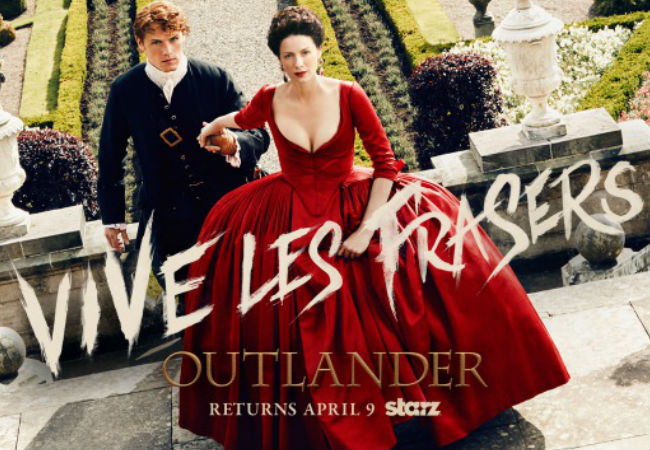 I am a history buff and a lover of fantasy so it stands to reason that I would love a show that expertly combines the two. Based on the books of Diana Gabaldon, Outlander moves between modern Scotland and its 18th-century counterpart as Claire (Caitriona Balfe) does her best to forge a life split between two men and two timezones. It's sometimes melodramatic but always infinitely watchable with an attention to detail on every aspect of its production that impresses at every turn.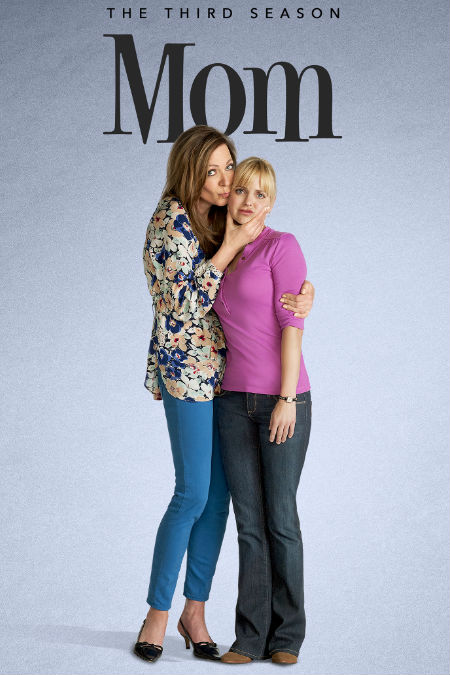 If anyone ever tells you a sitcom can't be nuanced and subtle, and silly and over the top all at once without compromising either aspect of the show, then point them to Mom. The story of recovering mother and daughter addicts, played by Alison Janney and Anna Faris respectively, Mom by Chuck Lorre, is silly, sweet, touching and deeply heartfelt in equal measure, a funny show that is equally good at making you think and think hard.
Before you stifle a yawn at the thought of yet another aliens-invade-the-earth show, have a watch of Colony, which takes this well-worn premise and makes brilliantly incisive political and social commentary out of it. It's action-packed and tense yes but not at the expense of exploring the many ways in which a captive population copes with their loss of freedom and the threat of imminent death – some collaborate, some resist and many stand inertly in the great middle, uncertain about which way they should go. It's brilliantly clever television by any yardstick.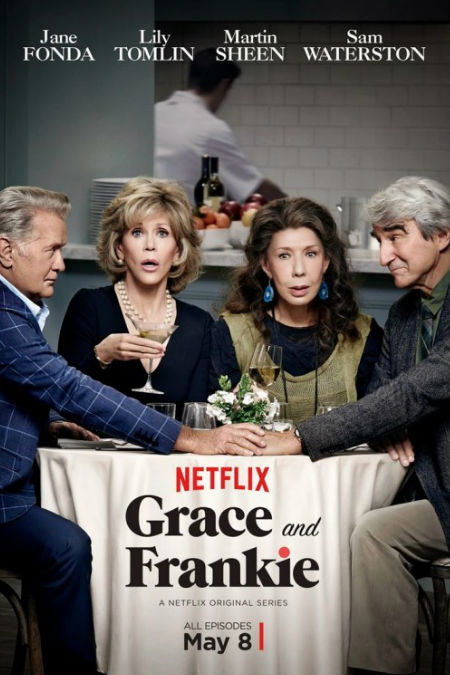 Life and its curveballs hey? Here are uptight socialite Grace (Jane Fonda) and hippy-chicky Frankie (Lily Tomlin, barely-acquaintances, let alone friends, thrown together when their husbands, colleagues at a law firm, declare that they are both gay and in love with each other. Not quite what the retirement doctor ordered right? No, it is not but over two seasons so far the show has sensitively and hilariously explored how you move on from a seismic life event like this and begin to craft a new life from the ruins of the old.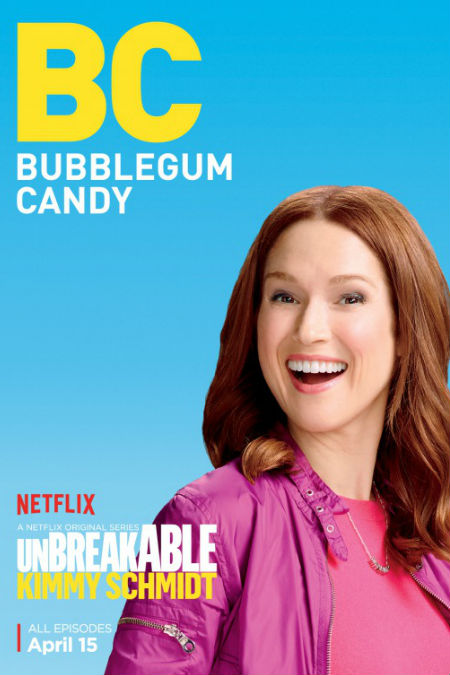 From Tina Fey (30 Rock) and starring one of my favourite comic actors Ellie Kemper, Unbreakable Kimmy Schmidt is Looney Tunes hilarious moving from heartfelt to daffy to OTT surreal and usually in one scene. Armed with a killer theme song and a strong sense of its TV self, the show is that rare sitcom that is original, meaningful and bubble gum candy fabulous to watch.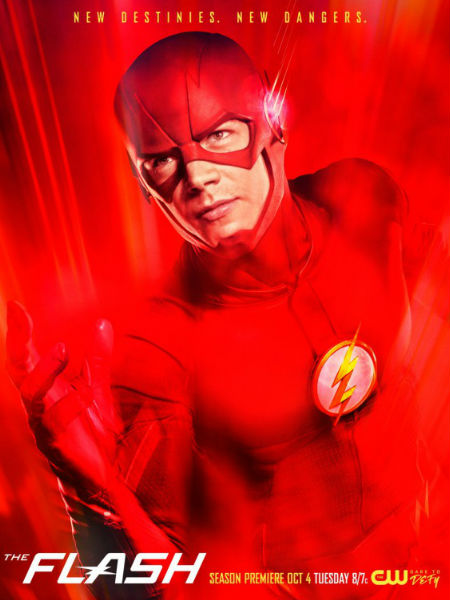 Honestly, I just wish this show would settle on a timeline and be done with it – I can tell if I'm coming and going sometimes. But that aside, it's a highly engaging show that is as much about the bonds of family and friendship as it is about the various villains and baddies The Flash aka Barry Allen (Grant Gustin) must fight off week to week, all of whom, like the titular superhero himself were caused by a massive radiation blast.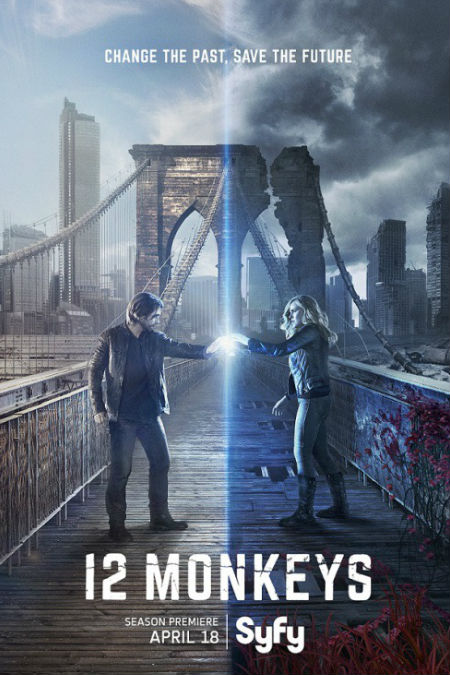 Time travel sucks me in every time and as a fan of the original movie starring Bruce Willis, everything about this superlative TV adaptation impresses. The characters, for such a full-on fantastical premise, are wholly believable and authentic, there's plenty of rumination on humanity's flaws, foibles and good points and some gripping, edge-of-your-seat action. 12 Monkeys is that increasingly common beast, the movie-to-TV adaptation but it is in that rare echelon that nails it every freaking time.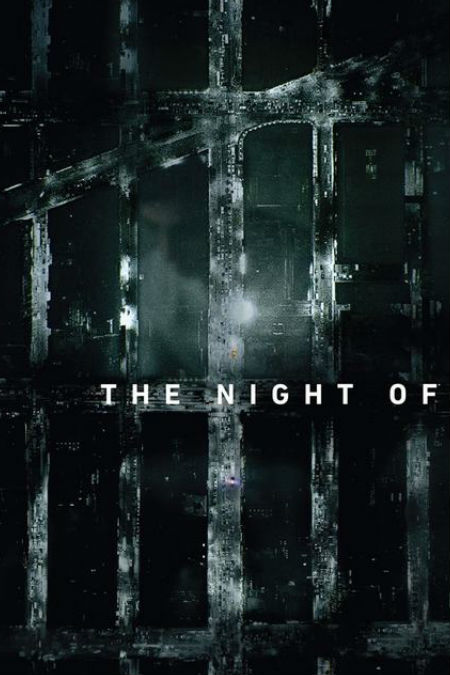 It's all too easy watching the plethora of police procedural and crime shows on TV to assume that everything is black and white clear cut in the world of justice. But we all know it isn't and so does The Night Of which examines what happens to one young man, Nasir Kahn (Riz Ahmed) when he makes some very poor decisions one fateful night. While we all want to do if he did or didn't do it, we are just drawn just drawn into the fallibilities of the system of a whole which is nowhere as squeaky clean or virtuous as many other shows would have you believe. This is gripping HBO drama of the highest order.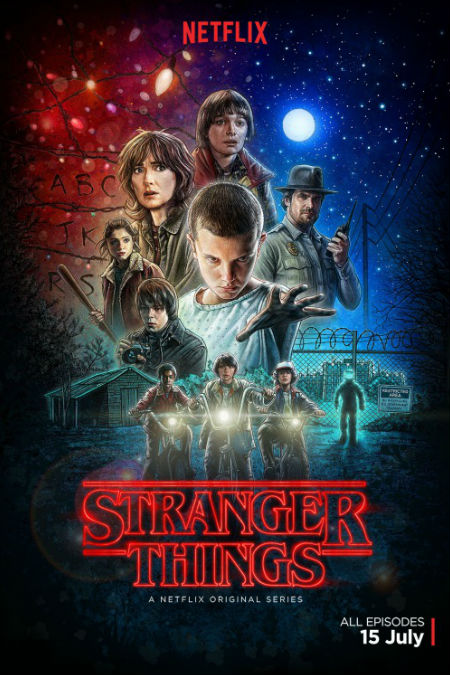 This year's certifiable watercooler hit, Stranger Things is not just about what happens to one young boy who disappears one night from the streets of small town America but about worlds and realities well beyond our own, all told in a story full of Spielbergian, '80s flourishes. It's dark, gripping and uncertain but wildly addictive as we grapple with what happens when life upends everything we know.
Speaking of new TV shows and I was way back in the introduction here's the shows that Paste Magazine thought were the 16 best of 2016.