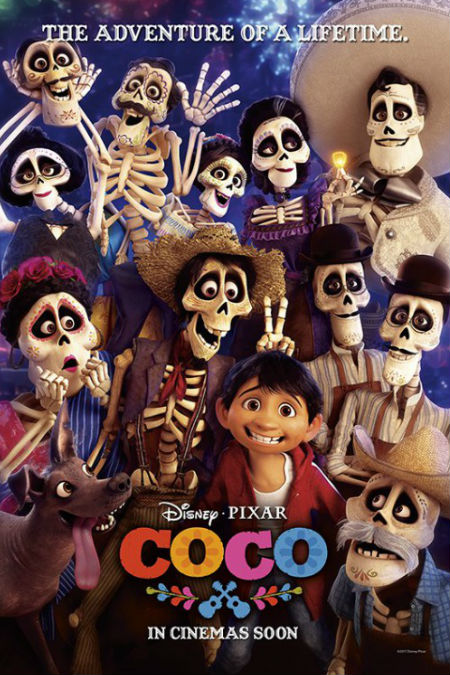 SNAPSHOT
Despite his family's baffling generations-old ban on music, Miguel (voice of newcomer Anthony Gonzalez) dreams of becoming an accomplished musician like his idol, Ernesto de la Cruz (voice of Benjamin Bratt). Desperate to prove his talent, Miguel finds himself in the stunning and colorful Land of the Dead following a mysterious chain of events. Along the way, he meets charming trickster Hector (voice of Gael García Bernal), and together, they set off on an extraordinary journey to unlock the real story behind Miguel's family history. (synopsis via Coming Soon)
Pixar has released the final trailer for Coco, its heartwarming tale of one young boy's reconnection with this family, present and past, through the most extraordinary and magical of circumstances.
The message this time around is the importance of family, a theme that has been echoed in previous trailers but really comes to the fore in the final piece of promotion for the film.
Humour aside, and there's plenty – watch what happens when young Miguel politely refuses his abuelita's (granny) offer of more tamales; you never say no OK? – what really stands out is the affirmation of how much family matters but just as importantly how, no matter how gloriously dysfunctional it might be, you belong, warts and all.
Miguel learns that lesson well one memorable Dia de los Muertos when he ends up in the land of the dead with his forebears and realises that his forbidden musical talents actually have a fairly impressive familial antecedent.
It's funny, it's heartwarming and it comes with some sage lessons such as not naming a street dog – how can you not though? I mean, seriously, look at that cuteness – and it's all about family.
Coco opens 22 November USA and 26 December Australia.