Yes more exciting enticing shows and as always it brings up the great question of life – is sleep really necessary? I mean, really?
After all, I am already way behind on number of shows and barely keeping up with a number of others and so I do wonder just how much sleep you can get away and still, you know, function? Because if all these shows are as good as they appear, and the buzz is they are, then I shall need to exist on minimal sleep, caffeine, and a copious supply of toothpicks to keep my eyes open.
Don't think I won't do it. I am pop culture obsessive after all, and all these new shows do is get me excited about all the amazing hours I will spend watching them, sleep be damned…
THE FOLLOWING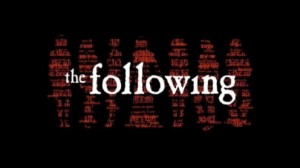 The Following, from the creator of The Vampire Diaries and the Scream franchise, Kevin Williamson, has a premise that is at once both intriguing, and horrifyingly unsettling.
It is build around the idea that serial killers are no longer working alone, lone wolves killing off people one by one, but rather networked in some sort of bizarre cult, all orchestrated by one man, Joe Carroll (James Purefoy, Rome).
He was convicted of the murder of 14 young women at a campus in Virginia, and brought to justice by an FBI agent, Ryan Hardy (played by Emmy-nominated actor Kevin Bacon, X-Men: First Class), who knew, and still knows, everything there was to know about this psychotic killer. The FBI, naturally, wants him to do what he does best and find Carroll … again.
The only problem? Hunting down this murderous madman cost him a great deal emotionally, mentally and physically and he has withdrawn from the public eye to lick how wounds, and is in no fit state to resume the chase he though he had successfully completed years earlier.
But resume it he does, and he is joined by a team that includes a woman dedicated to the job above all else, Jennifer Masson (Jeananne Goossen, The Vow,  Alcatraz) and whippet-smart young agent  Mike Weston (Shawn Ashmore, X-Men) that initially see him as more of a liability than an asset thanks to his damaged condition.
But once back on the trail again, Hardy gets back into the groove, gets close again to Carroll's ex-wife Claire Matthews who was instrumental in helping Hardy capture her husband (Natalie Zea, Justified) and son Joey (newcomer Kyle Catlett) and and uncovers Carroll's attempts to bring together a deadly cabal of killers who once united will pose a formidable threat to law and enforcement, one so great it may even be beyond Hardy's powers to prevent its rise.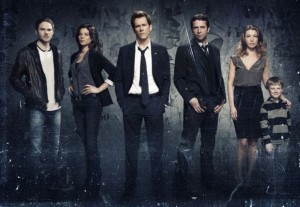 MY TAKE
Does this look insanely unnerving? Yes.
Do I really want to expose myself to this kind of darkness and horror? I am not entirely sure I do on one level but the concept is a bold and imaginative one and with Kevin Williamson behind it, and Kevin Bacon starring in it, it has much to recommend it.
It is also a return to a good old fashioned good against evil pursuit where the evil is demonstrably evil yes and the good is as good as it gets but flawed. In lesser hands it may descend into some sort of dull police procedural that simply replays the same premise week after stultifying week.
But I get the impression it will lend itself to far greater thematic arcs than that, and while there may be individual cases to solve, they will all be set against an emerging nationwide tableau of horror as the serial killers draw together into the sort of union no one wants.
Given that larger-than-life backdrop, I think this show has a better than average chance of remaining fresh and inventive, and thus becoming compelling must see TV.
BEN AND KATE
On paper this looks like a heartwarming family family that ticks all the boxes you'd expect it to.
Goofy irresponsible brother? Tick. Conscientious single mum sister who  though she loves him, sighs a lot when she surveys the latest wreckage left by her man-boy sibling? Tick. A couple of goofy but wise and insightful friends who may also possibly have issues of their own? Tick and tick and tick!
But it looks like it will be more robust than just another assembly line sitcom.
The storyline is conventional enough – brother and sister, the titular Ben (Nat Faxon) and Kate (Dakota Johnson) grow up in a dysfunctional household and have to rely on each other to get through the mess. But Kate grows up, while Ben doesn't, and while she diligently works and raises her child, Ben sails in and out of her life, restless, and never really committing to anything.
But realising that Kate needs help, he moves in with her, to the scepticism of his best friend, and her friend, that he will actually stick around. But he does, and so begins what will no doubt be a journey of discovery for all concerned.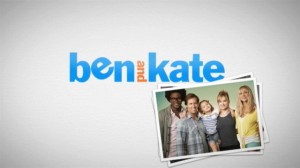 MY TAKE
The trailer, one of the best I've seen by the way for this season, reveals that the synopsis by Fox – "the comedy follows a pair of odd-couple siblings – one, an overly responsible single mom; the other, an exuberant kid-at-heart – and their friends as they push each other out of their comfort zones and into real life" – only tells you part of the story.
While it will no doubt be "heartwarming", as Fox also promises, it has that manic, wacky edge that has made Raising Hope, with whom Ben and Kate, is paired on the US schedule, such a fan favourite.
For a start Kate's best friend, BJ (Lucy Punch) has a warm, personable idiosyncratic British that may well be the making of the show. It wouldn't be the first time that a supporting character has pretty much upstaged the main characters – Will and Grace anyone? – and I have high hopes for Tommy (Echo Kellum), Ben's best friend, shows great promise too.
If the writers, principally Dana Fox, who was a producer on New Girl and who scripted Couple Retreat and Wedding Date can stay the course and deftly combine sweet and heartwarming with a dose of offbeat hilarity al a Modern Family or of course, Raising Hope, then this show has every chance of transcending its happy family premise and becoming a sitcom staple that could be around for years.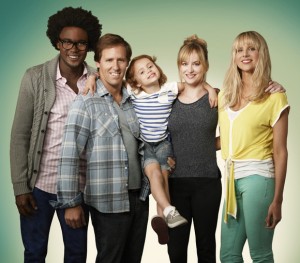 ARROW
Hot on the heels of the latest wave of superhero movies, and stepping into the TV void left by Smallville, Arrow, from the hands of Andrew Kreisberg, Greg Berlanti and Marc Guggenheim, may well be one of the hits of the new season
With a pilot episode directed by Smallville veteran David Nutter (the use of Smallville alum makes sense since both shows spring from the creative well of DC comics, and both found a home on the CW network), the show's premises centres on billionaire playboy Oliver Queen (Stephen Amell), presumed lost at sea and dead for five years, who is found on a remote island by fishermen.
Returned to his former life of luxury, which was marked by indolence, self-indulgence, and a predilection for doing whatever the hell he pleased as long as it was fun, Oliver  returns a different man determined to make up for his former reckless lifestyle and the sins of visa family who dominate Starling City.
By day he returns to this lifestyle of old, and is welcomed back by his mother Moira (played by Susanna Thompson, who is more ruthless than even her son realises and may have a connection with the shipwreck that stranded him in the Pacific), his much-loved sister Thea (Willa Holland), and his best friend Tommy (Colin Donnell).
But only his faithful bodyguard/chauffeur John Diggle (David Ramsey) knows the truth – that he is secretly a vigilante called the Arrow, who is seeking to right the wrongs of his family and make a difference to his much-benighted home city, all the while trying to woo  back his former girlfriend, Laurel Lance (Katie Cassidy) while fending off her detective father, Quentin (Paul Blackthorne) who is on a quest to bring the vigilante to justice.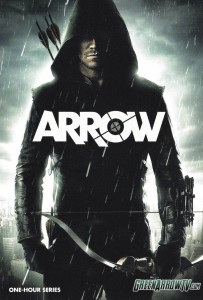 MY TAKE
It's an intriguing premise and I am excited at the idea of a well written, well executed tale of superhero derring-do back on the small screen.
By all accounts, it's as good as the storyline promises. My only reservation would be the fact that it's on the CW network, which while producing fine shows, does skew toward a younger demographic which is, um, not me.
Having said that though, and worried it may trade on a Revenge-like formula of sorts since adversarial soaps are back in a big way (I am not a fan of big sudsy soaps sorry to say), if properly handled this could be well be an engrossing drama with superhero elements.
At this point, I am going to go with the buzz which predicts great things for the show and leave any misgiving aside for now.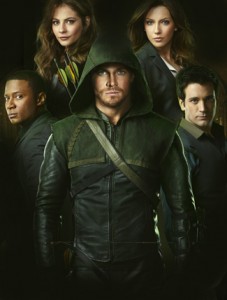 LAST RESORT
From writer/producer Karl Gadjusek and the man who brought you The Shield and The Unit, Shawn Ryan, comes a bold new show that jumps right into the middle of the power plays and geo political manoeuvrings that define the modern world.
When the US ballistic submarine Colorado, skippered by Captain Marcus Chaplain (Andre Braugher) is ordered to fire nuclear weapons into major population areas in Pakistan via a secure radio channel that is only to be used if the USA has been devastated by a nuclear attack, he sensibly seeks clarification of the orders, only to be relieved of his command when he refuses to comply.
Command thus falls to his second-in-command, XO Sam Kendall (Scott Speedman) who also refuses to follow the unconfirmed orders, and the sub is attacked by a US ship and severely damaged limps to a nearby island where they set up an autonomous society while they try to clear their names, and get to the bottom of the murky politics underlying the incident which has completely upturned their lives.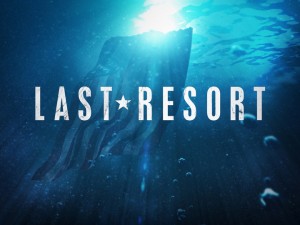 MY TAKE
I am not entirely sure about this show.
While the premise is gripping – the idea of a nuclear sub going rogue based on upholding the very values its country of origin, the USA, has abrogated – and the promise of some labyrinthine conspiracy powering it all is compelling, the trailer left me with the impression that it might be a cheer-leading squad of sorts for the country that gave us "life, liberty and the pursuit of happiness."
I am somewhat reassured by the fact that Shawn Ryan has unflinchingly gritty shows like The Shield in his resume, which don't shy away from telling and showing it like it is, but I am not sure that will be enough to counter the uber-patriotism that cannot be far from the surface (no pun intended) in a show.
I can only hope that they will focus on the potential for great political and relational drama and steer clear of overt jingoism, because the premise as it stands has a great deal of promise.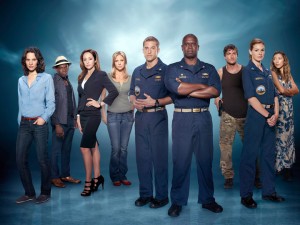 PARTNERS
Based on the real life friendship and business partnership of David Kohan and Max Mutchnik, who brought the classic comedy, Will and Grace, to our screens, Partners features two architects, Joe (David Krumholtz, Numbers) and Louis (Michael Urie, Ugly Betty) friends since childhood, who set up a practice together.
The catch is that one is straight and one is gay, mirroring the real life partnership of the show's creators, and the sitcom will take a look at the life and loves of these two friends and what happens when each finds the love of their life.
It's hard for either of the new romantic partners to compete with a friendship of such long standing – Ali (Sophia Bush, One Tree Hill) who ends up with Joe, and Wyatt (Brandon Routh, Superman) and  it's the exploration of how the two friends accommodate their changed personal circumstances that underpins much of the show.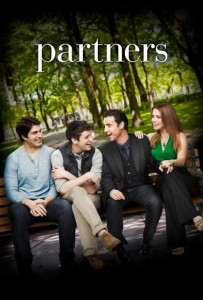 MY TAKE
This looks like one of the most promising sitcoms of the new season.
It's a whippet-smart, clever and deceptively simple premise that mirrors what many people go through in life as they march into the full throes of adulthood, and have to grapple with all sorts of new variables and the unexpected effects they have on relationships that have survived through the turbulent childhood and teenage years.
If Will and Grace is any guide, a classic sitcom by any estimation that managed to stay fresh and relevant throughout the full length of its eight year run, a credit to Kohan and Mutchnik's gift for perfectly balanced comic storytelling, then Partners has a long, fruitful and hilarious season ahead of it, with no doubt many more to come.
This one has me laughing in anticipation already …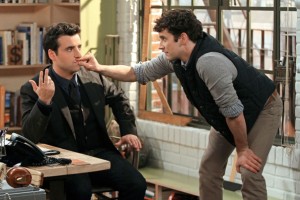 Naturally I can't wait till September to see what rises, what falls and which shows I have room in my crowded schedule for. Stay tuned!