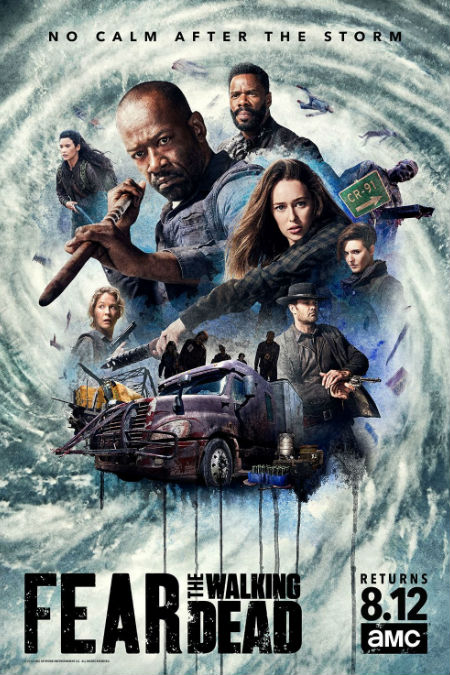 SNAPSHOT
The first half of season four began with one figure huddled around a campfire, and ended with nine. Characters who started their journeys in isolation collided with each other in unexpected ways and found themselves in one of the last places they ever expected to be…together. In the back half of the season they will explore who they are now – as individuals and as part of the greater group – and how they will forge ahead. They will find themselves pitted against new adversaries – human, walker, and even nature itself. Theirs will be a journey wrought with danger, love, heartbreak, loss, and ultimately, hope. (synopsis via Spoiler TV)
The end of the first half of season 4 of Fear the Walking Dead saw lots of death, walkers and loss which is sadly business-as-usual for the zombie apocalypse.
Could things get any worse?
Of course they could, and if this trailer for the back half of the more vital of AMC's two zombies shows – The Walking Dead is looking as doddery and shaky as a walker alas; even so, season 9 now has its own news poster – is any guide, a whole lot worse with tornado-dropped zombies adding a whole new twist to "it's raining cats and dogs".
Given the show's continuing focus on relationships, and the strength they bring even in times of nightmarishly life-ending stress, it makes sense that there is an emphasis on how a bunch of disparate people draw together and work towards what could be a better future.
It likely won't be but survivors can dream can't they?
Fear the Walking Dead season 4b premieres 12 August on AMC in USA and Showcase on Foxtel in Australia.