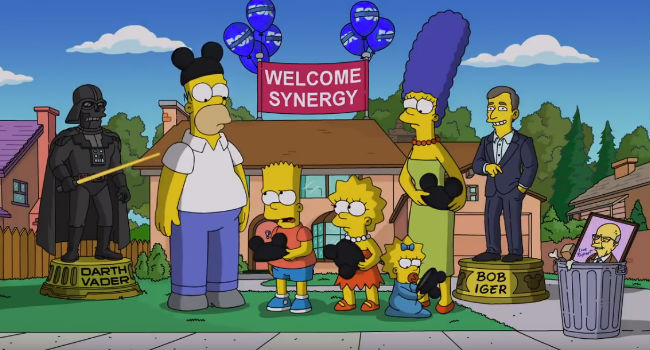 Nothing says warm and family-friendly like The Simpsons right?
They're practically neighbours to all that is pure and wholesome, and well, Disney-esque; OK possibly not, but with Disney's acquisition of 21st Century Fox done and dusted, with Tinkerbell's glitter dust naturally, they do now share the same owner as Buzz Lightyear, Luke Skywalker and one very famous mouse.
So, what a pretty irreverent brand like The Simpsons meant to do with this new living situation, especially they will now be sharing airtime with their squeakier, cleaner brethren on Disney+ from the northern autumn this year?
Why, treat it with their customary irreverence, reports EW, and the resulting almost-one minute video is every bit as much fun as you'd expect it to be.
More, in fact, proving that The Simpsons might have a new overlord – not Darth Vader, though you could be forgiven for thinking otherwise – but it's business as usual with Homer, Marge and their kids.