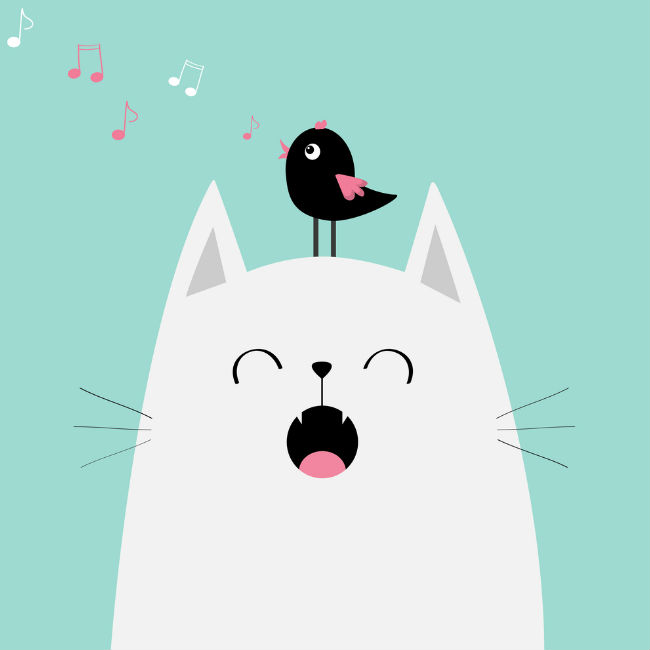 For songs to truly move you on all levels, they have to be the culmination of the perfect marriage of music and lyrics.
Sure some songs get us dancing, and that's wonderful, and others get us thinking about life, the universe and everything, but it's the ones that combine the two to impressive effect that usually really grab our hearts and souls.
The following five songs come from a diverse group of artists but all of them resonate with music and lyrics that capture the heart and feet and beguile the soul and engage the mind, a combination that might sound heady and removed from realness of life, but which is in fact as real as it gets.
Listen, feel, think and experience – music can change our lives so deeply and these songs are living, beating proof proof of this truth.
"Four Winds" by Opia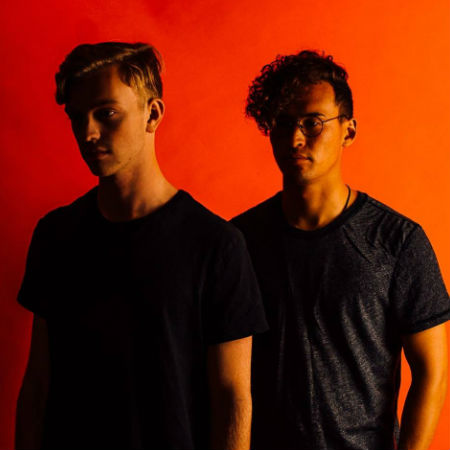 Now this is how you follow up graduating from Harvard my friends!
Meeting in their undergrad days, at a concert for electronic acappella group A Squared during university student event Bulldog Days, Cole Citrenbaum and Jacob Reske are making some pretty seriously catchy music together.
Kicking things off with EP Faded in 2017, the two have created some lusciously upbeat music in "Four Winds", off their second EP, which We Are: The Guard have described thusly:
"[A] certified soul banger [the song] hears Opia pairing their Wham!-like vocal melodicism (Wham! are still relevant, right?) with their most guitar-oriented production to date."
It's a euphoric piece of music with some lovetorn lyrics that lifts you up and keeps you there, as near to perfect pop as you're ever likely to get.
"New Eyes" by Blair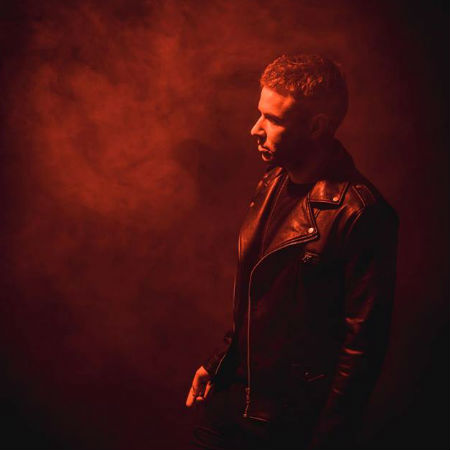 If being human teaches us anything, it's that we are inevitably going to fail in one way or another and that it's how we come back from those dark times that matters.
Los Angeles Blair has nailed his colours and well truly to his own personal mast, following a less-than-wonderful 2017 during which he spent two months in rehab, by releasing some very powerful music that lives out the line in his Facebook bio when he says "Truth in every melody, and life in every chorus".
He explains why the driving upbeat tunefulness and lyrical honesty of songs like "New Eyes", which make up his debut album, is such an accurate reflection of who he is, not just as an artist, but as a person.
"This body of work is not only a documentation of demons – its creation itself is a triumph over them. I'll be releasing that music, marking a new chapter in my music and my life." (We Are: The Guard)
This is music that doesn't simply rev up the momentum and floor it, but which manages to be introspective at the same time, a rare feat for which Blair should be celebrated … and listened to over and over.
"The World's Best Kisser" by Darwin Deez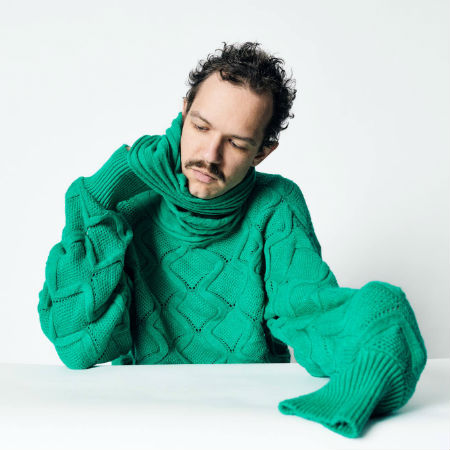 Yes, Darwin is his real name (full name Darwin Merwan Smith) – "That is my real name, the one my parents gave me" (Facebook) – and it's one he has lent to the band Darwin Deez, currently based in Brooklyn, New York.
He proclaims that he loves to dance and write songs and so vocoder-pretty is "The World's Best Kisser", not to mention cleverly and poetically lyrically – "For now she throws her arm around me like an evil twin" – that it appears he's poured those twin loves, at a generous maximum into this Beatles-esque pop wonder.
It's warm and fuzzy wonderful, a song full of romantic honesty, awash with the effervescent glow of love that revels in the soul-stirring glories of finding someone who engenders all the special thoughts and feelings that come with spending time with someone who totally changes your life.
Musically and lyrically this song is a treat, a song that not celebrates something beautiful in word but brings it musical A game too, delivering up the soundtrack to love sweet transformational love.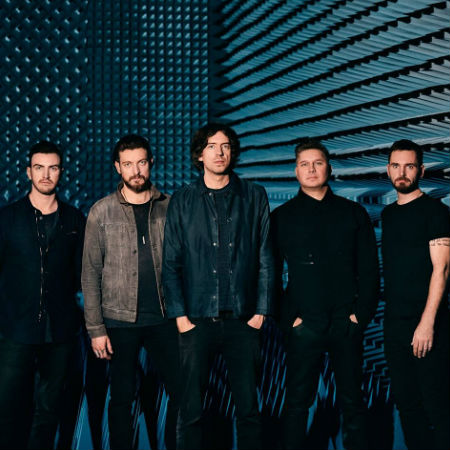 Scottish band Snow Patrol are one of those bands that has long been in my musical firmament.
I have all their albums, have been to their concerts and have spent copious amounts of time losing myself in songs that wear their hearts on their sleeves so unashamedly and convincingly that you have to be a concrete-hearted monster not to feel something when they play.
Returning after a sizeable break – seventh album, Wildness, from which "Heal Me" is taken is their first since 2011's Fallen Empires – the song speaks of all kinds of redemption and the healing power of the right person in your life:
"'Heal Me' is a life-affirming hymn that hears Gary Lightbody soaring to the heavens atop a spread of multitracked acoustics, with the frontman revealing that the song was inspired by a woman he met who saved him from the depths of alcoholism: "This song is about her, that journey and is dedicated to her.'" (We Are: The Guard)
It's as beautiful and honestly brilliant as anything the band has ever recorded, testament to the enduring power of music that is both captivatingly melodic but healingly truthful.
"Movement" by Oliver Tree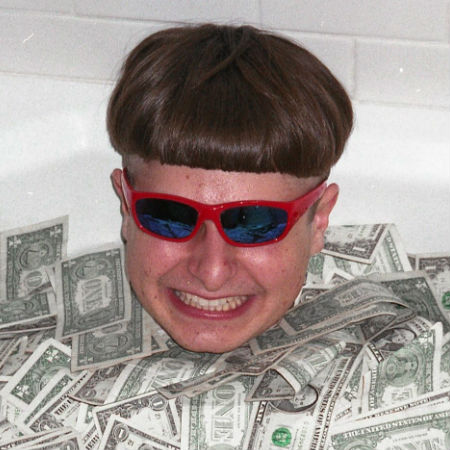 Calling Los Angeles, California home, Oliver Tree has the kind of quirky persona that makes listening to pop music such an expectations-defying delight to partake in.
Sporting a decidedly-unhip bowl haircut and a love of scootering that makes him look like a "walking, talking meme" (We Are: The Guard), which is, when you're a pop star in our digital age A Very Good Thing, you could be forgiven if Oliver Tree is all style and mot much musical substance.
But he is very much the real deal, channeling what We Are: The Guard enthusiastically calls the vocalist/rapper/sketch comedian's "Ad-Rock-style flow" and laying it gloriously over "an earth-shaking bassline courtesy of long-time collaborator Whethan" that creates a brilliantly-thumping wonderful song.
It's propulsive, alive, vital and wholly original, proving you can look like a meme but still make music that will stand the test of time (and have a lot of fun doing it!)

NOW THIS IS EUROVISION EXTRA EXTRA!
For a contest ostensibly devoted to peace, love and understanding – that was a song wasn't it? It was totally a song I think – Eurovision has certainly been more than a little discordant of late. Particularly if you're Israel, the host for the Eurovision Song Contest – thanks to Netta's fabulous performance of "Toy" that won this year's contest for the host country – and funding arrangements for the event ended as a political football between KAN, the public broadcaster and the Israeli Government led by Benjamin Netanyahu.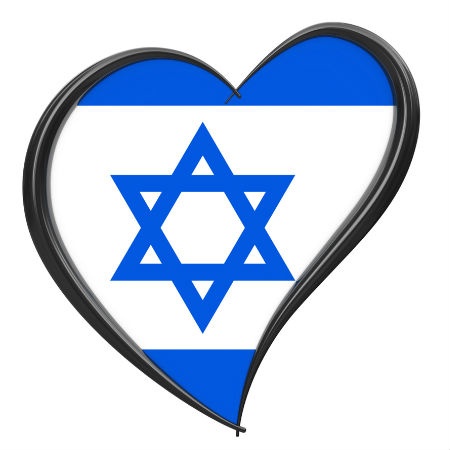 According to leading Eurovision news site Wiwibloggs, it all played out something like this:
"Israeli broadcaster KAN has warned the Israeli government that without the state's financial support they will have no choice but to notify the EBU that Israel waives its right to host the Eurovision Song Contest next year. The state responded that it has no intention to finance the contest because the independent broadcaster has enough resources in its budget — or, to be more precise, 750 million NIS per year. That's 178 million euros."
Raising the stakes, Netanyahu went so far as to threaten KAN with closure if they kept demanding the government provide the required funding. But a deal was struck somewhere, KAN ponied up the money and made the deadline!
Now all Israel has to do is decide where to hold it – Jerusalem or Tel Aviv – and pick next year's contestant! Simples …
Oh and should Kazakhstan be invited to participate in Eurovision? Thank you for asking …