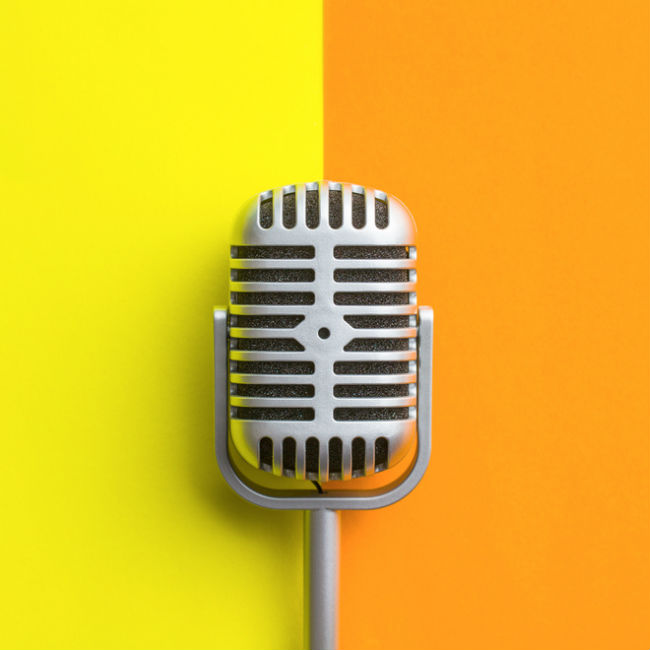 There is an unfortunate tendency, and this happens regardless of the creative medium used, to treat the quieter, more reflective voices as having less impact or worth than those who express themselves far more loudly and stridently.
But that attitude does a disservice to people like the five music artists featured here who have wrapped their authentic and heartfelt messages about life, love and the fractured totality of existence im music that is exquisitely chilled and ethereally beautiful.
The two go together perfectly – an iron fist of truth inside a musical velvet glove that as a whole say something really important about the human condition … and all without a single voice being raised.
Still feels incredibly truthful right? Right.
"Yeah Right" by CHINAH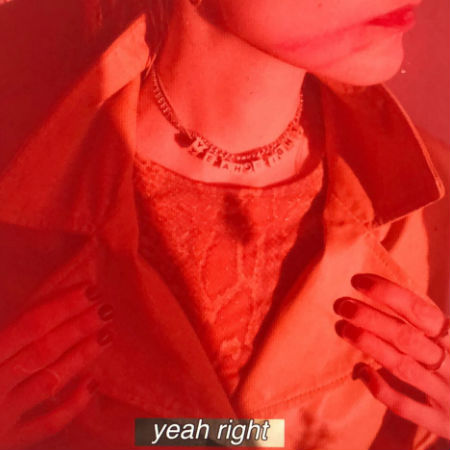 Hailing from the capital of Denmark, Copenhagen, CHINAH is a three-piece band (singer and songwriter Fine Glindvad, guitarist Simon Kjær and electronic musician and pianist Simon Andersson) that knows its way around a highly emotionally-evocative tune.
Take "Yeah Right" from their forthcoming debut album due to drop later this year, that bristles with a gloriously-dark melody that prowls and stalks you, vocals light and airy and yet replete with all kinds of beautiful, portentous intent.
Or as We Are: The Guard rather poetically puts it …
"The song is without a doubt the Copenhagen trio's darkest offering to date, with beats and sub-bass forming beneath Fine Glindvad's vocals like electrical storm clouds. Zigzagging synths and a solo from guitarist Simon Kjær, meanwhile, both rain down like neon lightning, resulting in a kind of experimental pop tempest that we can't get enough of."
There's a gothic grandeur to its distorted, robust fragility, a sense of being drawn into a tale replete with lines as epically-imaginative as "You're my fear and my candy" that is relentless but deliciously laid back all at once.
It's one-of-a-kind, brilliantly-original music and it will own your soul in all the best ways.
"All My Issues" (feat Muki) by Nicole Millar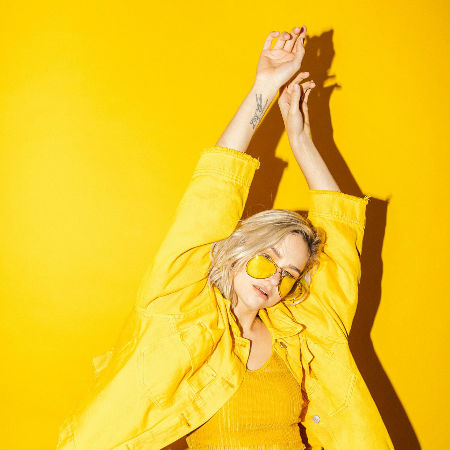 We live in a revelatory age where anyone can nail their most intimate details to the flagpole of light with the click of a "post" or "tweet" button.
Even so, it still takes a lot of courage as a music artist to pour your soul in your song because they tend to stick around a lot longer than the ephemera of social media (not a criticism; that's part of the medium's charm).
Sydney-based Nicole Millar has joined forces with fellow Sydneysider Muki to record "All My Issues", drawn from her album Excuse Me, released earlier this year, and the collaboration is as confessional as it sounds:
"[The song is] about confronting all of my insecurities, imperfections and issues, wearing them on my sleeve, and knowing that by owning them, I can be the best person I can be." (Millar, AusPop)
The video embodies the inherent vulnerability of the song, which comes with a melody which for all its melodic bravado, is every bit as chilled and intimate as you might expect, folding into a track that celebrates being raw and true to yourself.
"Savant" by ViVii
Back to Scandinavia where we fall, dreamily and without reserve, into the exquisite beauty of Swedish trio ViVii's impossibly-luscious song "Savant".
Made up of childhood sweethearts Emil and Caroline Jonsson and Anders Eckeborn, ViVii have marked themselves as artists who , like many of their musical compatriots, pour their souls into their lyrics.
This is markedly and wondrously evident on "Savant" which is all sweeping synth washes, ethereal vocals and a melody which is both fey and muscular all at once, underpinned by an emotional incisiveness, honesty and authentic celebration of love and relationships that you can't ignore.
This beguiling mix makes this song and others released by the trio repeat listens on an almost infinite loop, soul-seizing concoctions that hang around in your consciousness long after the last note has been reluctantly played.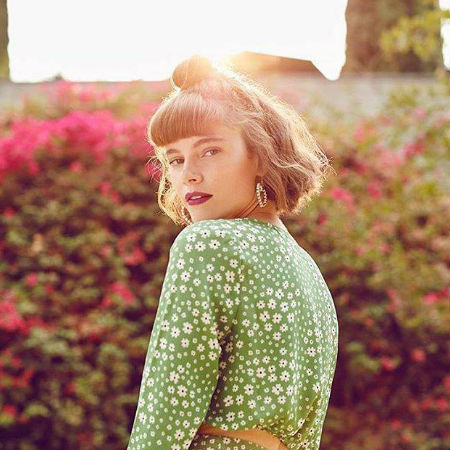 Let's be really candid here – the end of a relationship is an unutterably awful episode in anyone's life, a waking nightmare that, hopefully just temporarily, kills off all those Hallmark-frosted wispy dreams of love forever after.
Unutterable it might be for most of us but for Detroit, Michigan-raised Cynthia Nabozny aka CYN, putting her experience into music was not just optional but essential with the Katy Perry-signed artist having this to say via Billboard about this beautifully-evocative track, all hard truths and hope garlanded with some breathy vocals and a slinky, easy melody:
"The song ultimately represents the struggle of believing in a love that could last after experiencing one with a surprise ending."
It's a struggle that, for all its brutal honesty and empathy, comes with a fairly significant dose of hope attached (Billboard again).
"I would love for a fan to take away the comfort in knowing that falling out of love can be a normal experience and that questioning our ability to love and accept love is something everyone goes through."
Mourning and hope in one captivatingly-lovely song? Sounds like a compelling listen to me and one that may just help you get over that broken heart.
"Not So Bad in LA" by Allie X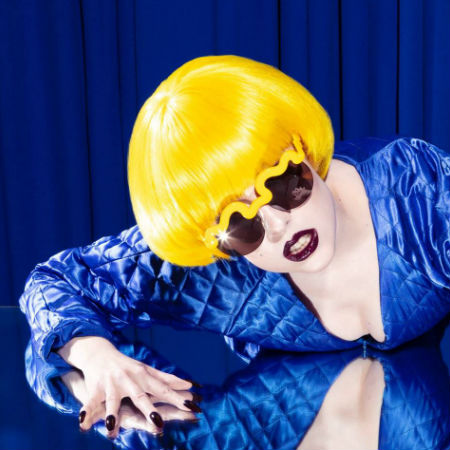 LA is both the blessed recipient and cursed victim of its own expansively-mythic PR.
Depending on who you talk to it's a factory of endlessly unstoppable dreams or the places where hope and ambition goes to die; ask Canadian artist Allie X, known to her no doubt proud mum and dad Alexandra Ashley Hughes, and you might get a thematically-ambiguous mix of the two.
Announcing itself with a definite Lana Del Rey, "Not So Bad in LA" is all gushing, ethereal vocals, wafting, sensuous melody and a whole bundle of home truths wrapped in a self-deceptive bundle as the artist tells Billboard.
"The starlet basically represents the desperation of Hollywood. The desire to push-up your tits and cinch your waist and blow up your lips and make your hair really big and blonde and just be very shiny. She's delusional."
When you think about it, that's truth of a lot of places, but most particularly LA where the glittering dream sold does not always match the gritty reality, a chasm into which Allie X plunges with an emotional truth and lyrical honesty that adds real substances to the spidery bliss of the music.
NOW THIS IS MUSIC EXTRA EXTRA!
Michael Shannon is one of my favourite actors, shining in a slew of roles, most particularly for me at least, in Midnight Special, one of a number of beautifully-wrought movies from the hand of talented writer and director Jeff Nichols. These two highly-creative men have teamed up again to highly-evocative effect in what is effectively a short film promotion for the song "Long Way Back Home" by Lucero, which just happens to include Jeff's brother Ben. (source: First Showing)
On a fun, much-lighter note, there's a great new way to remember everything you've ever wanted to know about the planets in our solar system as Laughing Squid explains:
"Clare Julia and Si Bennett of Planet Custard and Egg Cup Creative, the team behind videos for such bands as Muse, The Charlatans and Guns N Roses, have created a The Space Song, a wonderfully animated, educational song about the planets of the solar system. The really catchy tune explains the order of how far each planet sits from the sun, the general geological nature of each planet and even gives Pluto a brief chance to plead its case."