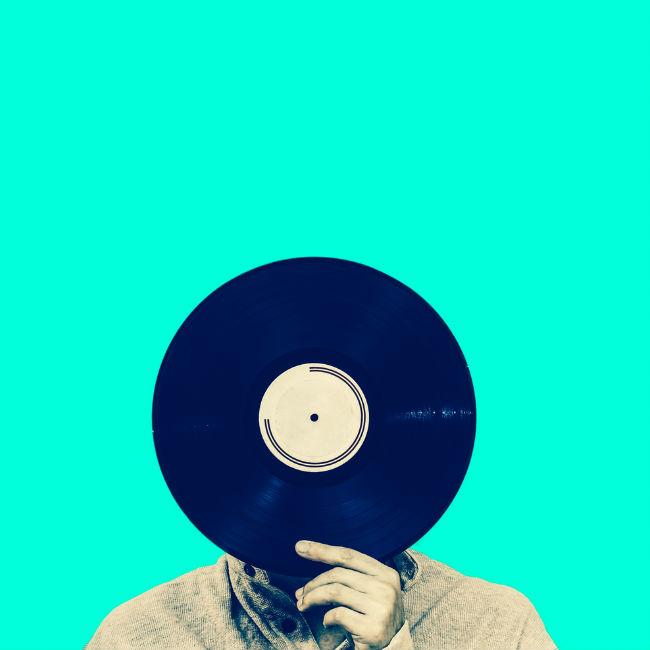 Life huh?
Comes with all kinds of nasty baggage, unadorned reality and a distinct lack of glitzy everything at times; not exactly the kind of thing you want to dive into without some reassuring backup.
Which is where these five gorgeously-good artists come in, people who muse in a compellingly listenable way on the many great beautiful things to be found in the world even in the midst of situations that are anything but.
Kinda lost your mojo? Down in the monochromatic dumps? Eeyore no more and rejoin the brightness of life, no matter your circumstances, with these five brilliant songs …
"Colour" by MNEK feat. Hailee Steinfeld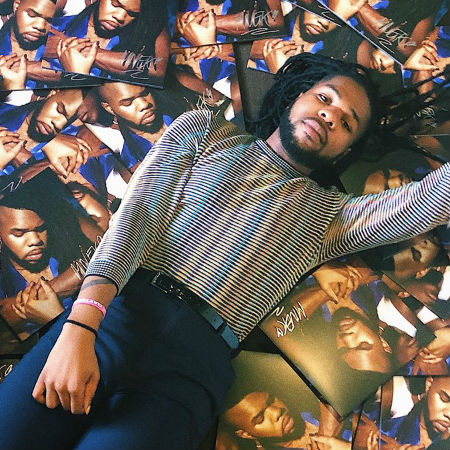 Falling in love the good old-fashioned, boots-and-all, head-over-heels way is a pretty wonderful experience.
Just ask English singer/songwriter/record producer Uzoechi Osisioma "Uzo" Emenike, known professionally as MNEK, whose song "Colour", featuring American actress and singer Hailee Steinfeld (soon to be in Bumblebee, what looks eerily like a good Transformers movie) is all about the technicolours wonders and glory of falling in love.
To be fair, if you haven't fallen in love quite this completely and absolutely, you may not totally relate to the lyrically exuberant celebration of love sweet love but you surely can't just sit there – go on, just try and do it – while this wildly joyful song does it's ever-escalating danceable thing.
The melody is off-kilter Caribbean, augmented with all sort of blissfully-lovely distorted bells-and-whistles and the two sound like naturals together, aglow in love's rainbow-washed glow.
This is love writ large and visible from space and lordy if MNEK and Steinfeld don't make it feel the best thing ever.

"Panic Attack" by Elohim feat. Yoshi Flower (DENM remix)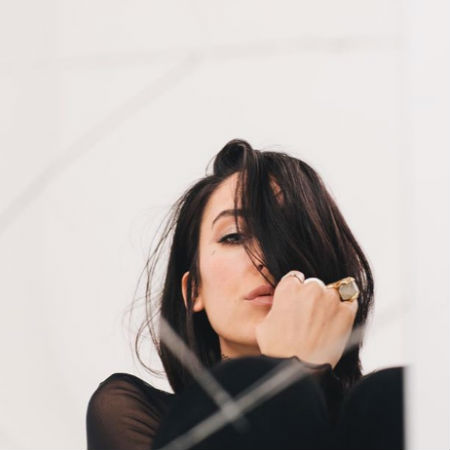 Heading way to the other end of the emotional spectrum, American electropop recording artist Elohim, now in LA, originally from Iowa, whose song "Panic Attack" is all about "freaking out" as the artist, whose name references the Hebrew name for God, tells The Fader:
"'Panic Attacks' represents two instances. One is eternal, while the other occurs over a matter of moments. Our intent was to show the dual nature of human spirit. Eternally – we will always be our best selves. On the other hand, reality can only be an imperfect representation of our best intent and in those moments a different self may be presented. No matter the surroundings beauty can always shine through."
OK, not the complete other end of the spectrum since there is something beautiful lurking within the storm but hardly falling in love territory, and it's rife with anxiety which is not anyone's preferred state of being.
Still, Elohim, whose song, featuring partner-in-life Yoshi Flower aka Josh Smith, receives the remix treatment from US music artist DENM who knows his way around an infectiously-catchy arrangement, and the result is blissful perfection.
No one wants to ever go through a panic attack, there is nothing good about them but this musical treatment at least makes listening about the experience something appealing and as the artist, beauty is resident there somewhere and we just need to be patient and find it.
"Rarri" by Amilli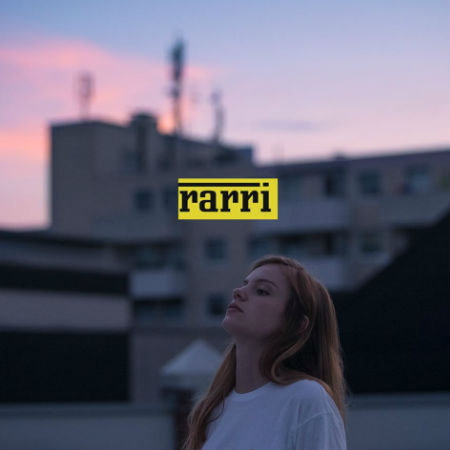 Humanity, for the most part, sucks at being real.
I mean draped with authenticity, face-to-face with the grim unadorned realities of life, real or imagined, real, so we deck ourselves in all kinds of diverting baubles and trinkets in a hope of assuaging the less than stellar surroundings we find ourselves in.
Relatively new 18-year-old German singer "Rarri" knows a thing about that or two, even at her tender young age, offering up a song that challenges the appeal of consumerism and urges us to give up Fendi, Louis Vuitton and Ferrari in favour of life as it really is.
When you cloak this seditious message – well if you're a purveyor of materialism as a lifestyle it mostly certainly is – in music that Indie Shuffle calls "[a] merging [of] contemporary R&B with breezy electronica", you have a glossily chilled takedown of everyone's favourite way to keep reality a good-and-proper arm's length away.
Thin is after listening to this brilliantly-seductive track, you may inclined to leave it all behind and find your true self, in which case can I have your TV?
"Nobody" by Mitski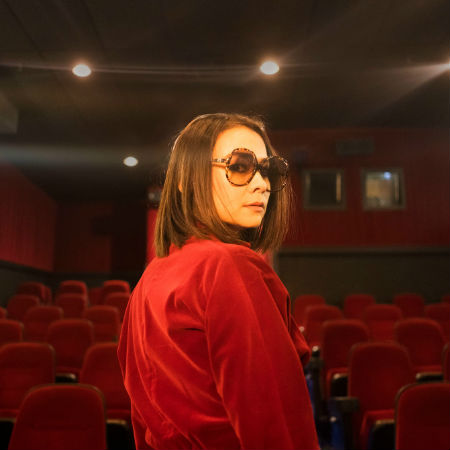 Right – so you've been dumped, life as you know is over, and all you want to do is hide away in your bedroom with a few thousand litres of the best ice cream money can buy and eat your sorrows away.
Sounds strategy? Not so fast, says Japanese-American artist Mitski, who counsels us to "dance the lonesome way" over what We Are: the Guard calls "Abba-esque pop pianos and groovy disco riffs."
And you know she may be onto something here? Attractive though a good macadamia honey and nougat ice cream is, or innumerable tubs of it come to think of it, in the end tunes as catchily upbeat and lyrically honest as "Nobody", which gets up a delicious head of '70s-inspired danceable steam by its end, is a better antidote to the loneliness of life to pretty much anything going around.
Drawn from her album Be the Cowboy, the song also has a sly dig at consumerism too, so can I have your DV player and couch as well as the TV?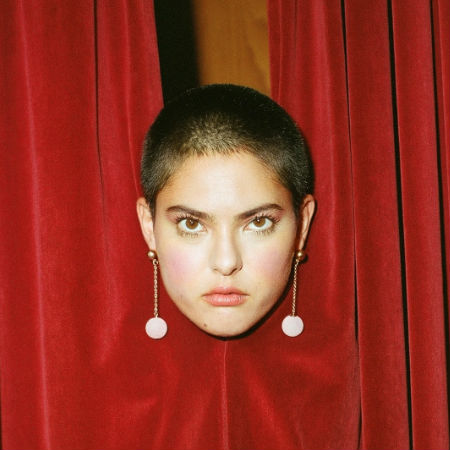 Someone else who knows a thing or two about taking life on with life and upbeat exuberance is Californian Miya Folick, raised Jōdo Shinshū Buddhist, who delivers up a luscious slice of inspiring pop in the colour-infused lushness of "Stock Image."
All about "the conversation that you have with yourself when you're feeling lost and your color has faded" (Pitchfork), the song is all soaring, gloriously emotionally-resonant vocals piercing the Justin Raisen-produced electropop, full of an invigorating need to mix it all up anew:
"I wrote it from a place of feeling shallow and gray and wanting to feel full! Vibrant!"
Miya Folick succeds beyond measure, offering some of the brightest, happiest pop you're likely to hear anywhere as Pitchfork notes:
"'Stock Image' is wholehearted pop joy, co-produced by Folick, Yves Rothman, and Justin Raisen (Sky Ferreira's Night Time, My Time, Angel Olsen's My Woman). Opening with lilting chimes and vocal coos, it quickly floors the gas to reveal an exuberant 1980s pop heart and a bassline with the same propulsive thrill of Robyn's 'Dancing on My Own.'"
Need to go somewhere exquisitely, resoundingly technicolour uplifting; look no further than this amazingly alive song which transform you in just one listen … but honestly, who in their right mind will stop at just one listen?

NOW THIS IS MUSIC EXTRA EXTRA!
Eurovision 2019 has a host city!
As expected, Tel Aviv, Israel's cosmpolitan seaside city of entertainment, nightlife and culture, has been named the place to be come May next year. To be exact, 12 and 14 May for the semi finals and 18 May for the grand final at the EXPO Tel Aviv (International Convention Center), with tickets on sale by the end of the year. Tel Aviv beat out Jesusalem and Eilat to host Europe's premier music event with Jon Ola Sand, the EBU's Executive Supervisor for the Eurovision Song Contest having this to say about the bidding process:
"All the bids were exemplary but in the end we decided that Tel Aviv provides the best overall setup for the world's largest live music event. We are excited to bring the Contest to a brand new city and are looking forward to working together with KAN to make 2019's Eurovision Song Contest the most spectacular one yet."
For more on the announcement, go to Eurovision.tv
Why are pop songs so damn catchy? What musical magic makes them cling to your earworm so remorselessly? Derek Thompson, who it so happens wrote the book Hitmakers: How to Succeed in an Age of Distraction, knows exactly why and it has to do with mice. Yes mice. Watch and be fascinated.