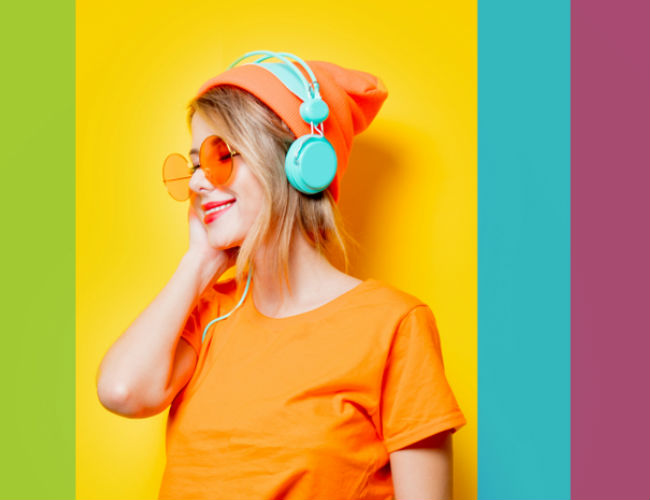 Standing out from the crowd can be tough.
It's often not enough to look the part, especially these days; you also have to sound the part, live the part, and have something fresh and interesting to say.
These five artists most definitely do, taking life events and observances about the human condition, and turning them into cleverly-engaging, infectiously-catchy pop that looks great, sounds great and gives you something to ponder on as you dance your way through this messy business called life.
"Marry Me" by Farao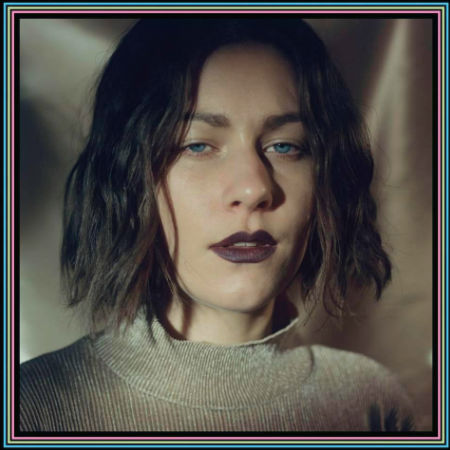 Have you ever longed to erase all your memories, Sunshine of the Spotless Mind-like, and move on with life like the past never happened?
Norwegian artist Farao aka Kari Jahnsen certainly has, or at last had back in 2015 when she was interviewed by Noisey about her debut LP, Till It's All Forgotten, and while it's now three years and another album, Pure-O, later, it's fair to say that the artist from a small village of just 500 people, remains as in touch with her emotions and how they can bless and pay havoc with your life in equal measure.
"Marry Me", one of this year's explorations of the human condition, remains as on point, with some luscious disco-influenced pop underpinnings, as her previous work, reflecting on how something as rose-tinted lovely as marriage can have some darker undertones:
"'Marry Me' is about the neurotic impulse to want to possess a person through the institution of marriage, ultimately trying to escape yourself by attaching to others." (We Are: The Guard)
The good thing is that as you ponder the truth of these words, and come on we've all known someone for whom this is true, you can dance too, a happy, ahem, marriage of introspective lyrics and upbeat music that works an absolute treat.
"Faking" by DYAN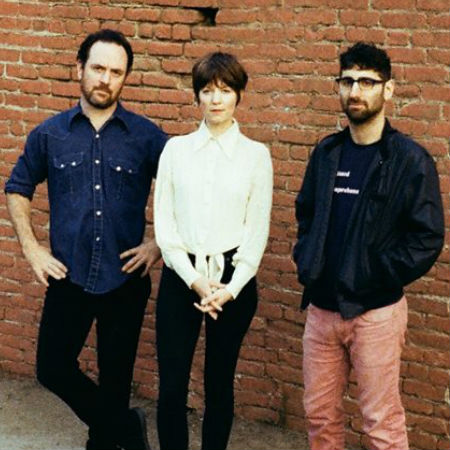 There is an ethereal gorgeousness to the voice of Alexis Marsh, who together with Samuel Jones (they operate professionally as film composer twosome Alexis & Sam) and Dan Dorff Jr, make up Los Angeles-based (they originally hail from Cincinnati, Ohio) trio, DYAN.
Her lusciously-emotive vocals add a beautiful complexion to "Faking", which is drawn from new EP Absence, and which hardly surprisingly, retains a cinematic quality, unfurling over 5 and 1/2 minutes delicious low-key symphonic moments and enveloping you in its transcendant meditative sound.
In amongst what Chill Filtr rather aptly calls a "subtle and pulsating" arrangement, we get some fairly deeply insightful thoughts on how relationships can so easily become defined by what we perceive and want rather than what is actually happening:
"Can we put down
our machines
and look to each other
to hold these memories
Can we put down
our machines
I'm ready to see us
outside a fantasy."
It's an exquisite piece of luxuriant pop that takes its time to explore it story, both musical and lyrical, taking us on a heartfelt, thoughtful journey along the way.
"Dead Flowers and Cigarettes" by Mija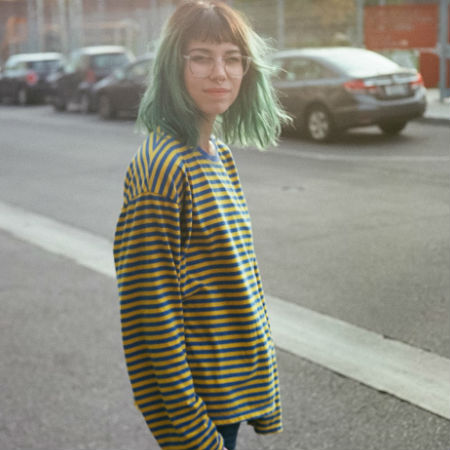 If you judged LA-resident Mija, who lists her influences as "whiskey and water", solely on the title of this song ("Dead Flowers and Cigarettes") and the opening line which rather bleakly but you get the sense, rather honestly, observes that "You're the saddest girl I know", you could be forgiven for wondering it is you're getting into.
Listen a little longer, and dig a little deeper though, and you discover a song that thought it vocally never shouts itself from the musical rooftops, pulsates with rich lyrical vibrancy, generating an immersive atmosphere that Pitchfork rightly describes thus:
"Her voice never rises above that volume, and the instrumentation she uses to support it never explodes into a full-blown dance track, though she teases that release with a sinewy synth and a slippery bass tone … If her older songs were crowd-rousers designed for high-volume DJ sets, her new music feels more suited to isolated headphones listening."
It's deeply, blissfully introspective in the kind of way that lulls you into a wonderfully chilled place where the mind wanders and thinks and you can just lie back and let it all happen.
"How to Play" by Madge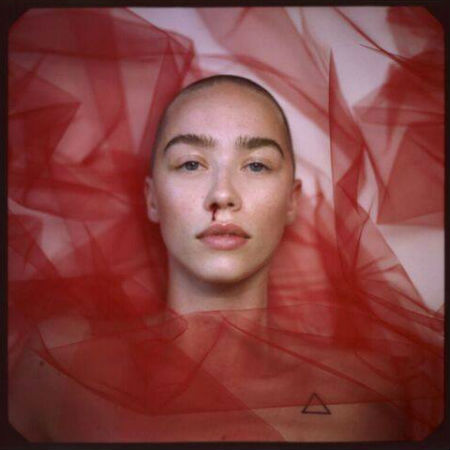 In a world defined by so much overwhelming banal sameness and the sometimes deafening cacophony of a billion digital voices raised in ceaseless conversation, it can be challenging to really stand out and be noticed.
There are no such issues for self-described "LA-based DIY punch-pop producer" Madge, who brings a thoroughly idiosyncratic edge to her songs including "How to Play" which We Are Going Solo notes "combines trendy electronica with eccentric guitar riffs and a massive dose of madness" and this explanation of what brought this edgy, fun song to life:
"A lot of my songs are dark and metaphoric – a characteristic that I'm proud of and my go-to approach when I'm cooking lyrics. This time around I wanted to make something simple, repetitive, and literal. "How To Play" is the Cliff's Notes version of Madge. It's also a self-affirmation of what I can do and what I'm here to do." (We Are Going Solo)
It's a brilliantly-clever piece of enormously-catchy pop that thinks, breathes and bursts with personality with a capital "P", proof, if you needed it, that it is possible to be completely yourself and make a distinctively-unique name for yourself.
"Might Not Like Me" by Brynn Elliott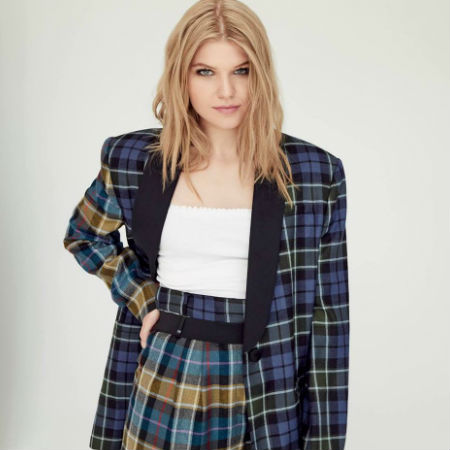 Break-ups are never, ever easy; but they're even worse when they come out of nowhere, leaving you reeling and wondering what the hell went wrong and why.
Brynn Elliott, hailing from Atlanta, Georgia, knows exactly what that feels like but rather than skulking in the dark depths of her loungeroom with a ton of Ben and Jerry's, she turns the tables on her ex, countering that "if you don't like girls tougher than you … braver than you … stronger and faster than you" then "you might not like me".
It's an in-your-face piece of upbeat, danceable pop that never sounds bitter or hateful; rather the song, which reached #15 on the Billboard Adult Top 40 chart, is simply a passionate and self-assured declaration of self-worth inspired by a real relationship from the artist's own life, as she tells Refinery 29:
"I was a sophomore in college and I was dating this guy. The relationship was one where I felt like I couldn't really be myself. I was very busy with music and I was in school [at Harvard University], studying philosophy. I was doing a lot and I think this guy was a little intimidated by that… I had this moment where I thought to myself 'Oh my goodness maybe I am too much! Maybe no one is going to date me until I tone it down.' And at the same time, I was in this class about women in philosophy in the [17th century] in England. Women in [17th century] England didn't really do philosophy, except for a couple and those women published their own philosophies under their own names. I was so inspired by these women and so empowered by them I ended up writing my senior thesis about them. I broke up with that guy and three days later I wrote "Might Not Like Me." So it's really a song about embracing yourself. It's definitely a song that I wrote about being a woman but I think it's kind of a song about any kind of empowerment and that idea of being yourself and not being afraid of what anyone thinks about you."

NOW THIS IS MUSIC EXTRA EXTRA!
Mr Grinch, who by the way has a new animated film out, may be a mean one, but Lindsey Stirling (feat. Sabrina Carpenter) most certainly isn't, delivering a fun and vivacious take on the classic Christmas song that will have to smiling from ear to ear (just don't think about the brain full of spiders OK?).
The song is lifted from the new deluxe edition of Stirling's Christmas album Warmer in the Winter …