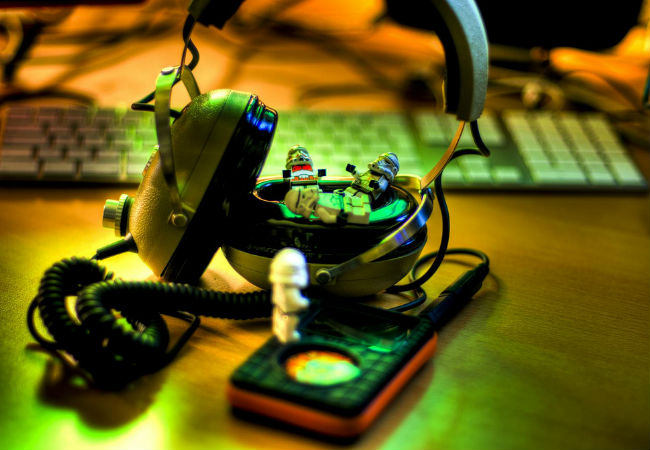 Sooooooo …
You've run another marathon-like race with all the rats, you're so full of caffeine form trying trying to stay awake that you feel like a giant walking expresso, and need to just sit down, smell the flowers and take some time to realign your chakras, fix your wonky centre, and purify your chi …
What you need my friends is music that is quieter than a rave but not as coma-inducing as elevator muzak to soothe away the stress.
What you need to do is listen to the following five artists … yes you do …
"Vapour by Vancouver Sleep Clinic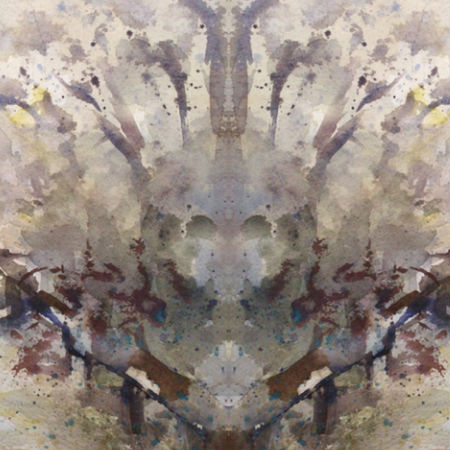 Drawing on influences ranging from one of my great favourites, Jónsi from Sigur Rós, Bon Iver and Fleet Foxes, Brisbane high school student Tim Bettinson, who is a finalist in this year's Triple J Unearthed contest (Triple J is a national Australian government-funded radio network) has crafted one of the most delicately beautiful, entrancing tracks I have ever heard.
Described by the Courier Mail as "dreamy bedroom electronica" and on Tim's Triple J Unearthed page as "sinking of reverb drenched falsetto vocals into a pool of atmospheric pads and strings", it is a sublime slice of ethereal pop anchored by hauntingly touching falsetto vocals and a rich melody that doesn't skip a beat.
Far from being an easily dismissed piece of pop ephemera, it is a strong statement of hopes and dreams and the disappointment that sometimes accompanies their realisation, carrying with a maturity that leaves you breathless with its insight.
Tim is quoted in the Courier Mail article as saying:
"Music is my passion and I don't plan on stopping. [It] is one of the best ways to connect with people."
Vapour connects as profoundly as Tim no doubt wanted it to, on both a musical, lyrical, and at the risk of sounding a little fey, spiritually, soothing and uplifting all at once.
"Sixième Continent" by Nolwenn Leroy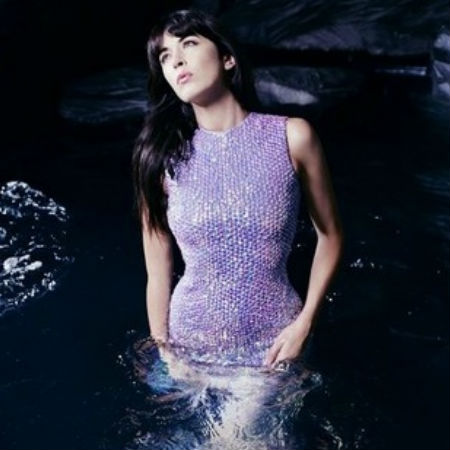 I was fortunate enough to be introduced to the extraordinary talent of this amazing French singer/songwriter by a Brisbane Twitter friend, and I am so glad that I came across his tweet in the midst of the tsunami of information that is my timeline.
A winner of the French series Star Academy, she has made the most of her reality TV success, she has scored two French number one singles, "Cassé" and "Nolwenn Ohwo!" from five studio albums, the latest Ô Filles de l'Eau releasing in November 2012.
One of the songs drawn off the album, which has the rich Celtic sounds and meaningful lyrics that have become her trademark, is "Sixième Continent", an impassioned plea to take better care of the oceans that make up such a significant part of our planet.
It's jaunty, upbeat, with the sort of jig-like sound that reflects her Breton heritage and instantly, memorably catchy.
It is one of those songs I must confess that has me dancing around the room, a crazy happy smile on my face, and yet another indication that she is a fearsome talent with the ability to craft pop that isn't just eminently listenable but says something worthwhile too.
"Night Still Comes" by Neko Case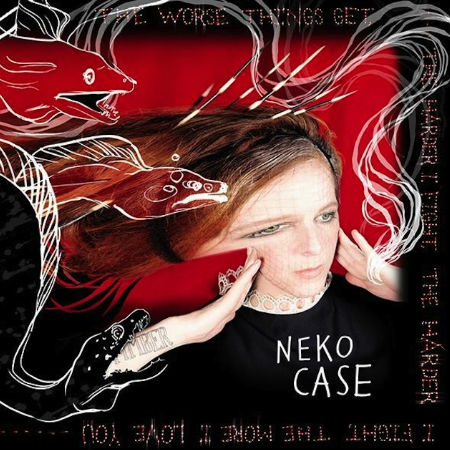 An American singer/songwriter, Neko Case is one those insanely talented musicians who can pretty much turn her hand to anything having performed both solo and in Canadian indie band The New Pornographers.
If you ever needed any evidence that she still has what it takes, and shame on you for even demanding that since she is still quite clearly one of the most amazing female artists to ever record anything – yes I am a fan; however did you guess? – Case has released Night Still Comes, an atmospheric slice of rich harmonies, country pop-ish melodies and hopeful ruminations on the hope inherent in life in the face of all evidence to the contrary.
While the song, and indeed the new album, The Worse Things Get, The Harder I Fight, The Harder I Fight, The More I Love You – an album title of Fiona Apple-esque length – follows a period of self-described "grief and mourning" following a number of deaths among family and friends, it's not a lyrically heavy song, taking a cautiously optimistic look at what lies ahead.
Musically? Well I love the way mojo4music.com described it:
"With a tugging, Dear Prudence-y undertow, and lowing, hardly-there brass, it promises slowburn until bursting alight on the chorus. 'You never held it at the right angle', admonishes Case with that beautiful crystal diction of hers."
So do yourself a favour and check one of the most amazing talents on the music scene today.
"Water Me" by FKA TWIGS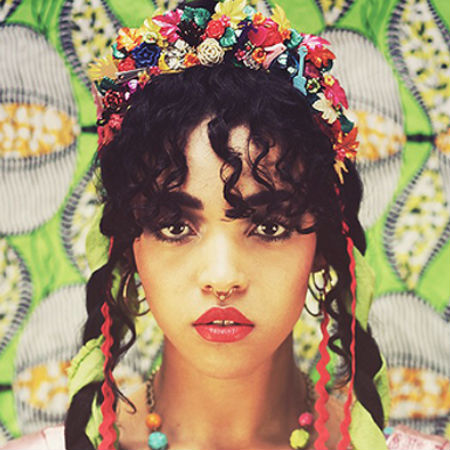 I love, absolutely LOVE, artists who are happy to be absolutely, completely themselves, no matter how odd they may appear to the less imaginative among us.
Frankly I can't think of anything more terrible artistically than not giving full voice to every shred of your quirky talent; what a regret to get to the end of your life realising you played it far too safe.
Fortunately FKA Twigs (Formerly Known as Twigs will never have to worry about with everything from her uniquely ethereal vocal delivery to her madly creative outfits announcing proudly to anyone who will listen – and you know you should all be listening right? Very, very intently thank you – that she is who she is and is going to celebrate that fact in every last note she sings.
"Water Me" is one such song from part-Jamaican, part Spanish Londoner, all swirling melodies, haunting beats and the sort of wafting off into the ether vocals that you can just fall into and never climb out of, content to let what Paul Lester at the Guardian called "So, so amazing ethereal dubstep pop from Gloucestershire".
It's utterly different, trust me, to anything you've ever heard, a distinctive new voice that will not be ignored, one that will entertain and entrance in equal measure for as long as you care to listen (and yeah, you should really listen; she's totally worth it).
"Comrade" by Volcano Choir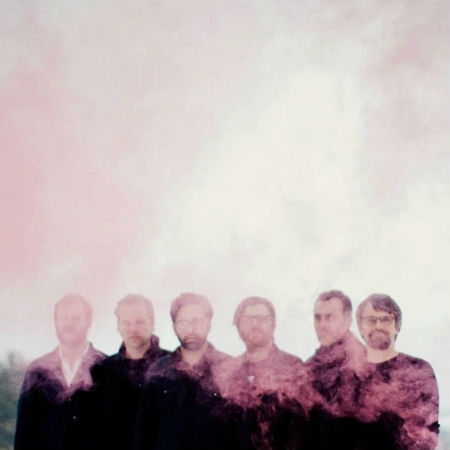 How could you not like Volcano Choir?
They have a wildly creative name – all I can think about as I listen to them is earnest singers in bright choral robes teetering on the edge of a lava-filled abyss still singing their lungs out – the frontman from Bon Iver, Justin Vernon (who is so prolific that he can't contain his prodigious talents to just one remarkable successful band) and it has his collaborators from another talented bunch of people, Collections of Colonies of Bees.
All of which adds to songs so transcendentally beautiful and emotionally resonant that you can't help but fall in love with them and pretty stay that way for the duration … of your life.
Overstating things I hear you say? I say not.
Prefixmag.com do an awesome job of describing this beautiful song, one of the lead single for the album Repave which drops 3 September 2013:
"Comrade" synthesizes their pop tendencies with the post-rock background of COCO Bees, the electronic elements and the rawer more acoustic elements of their sound. It enters like a pop song, shutters like a jenga tower on a city bus, fades away, and returns as a frenetic explosion.
In other words, there is a whole lot of folk-tinged, vocally-rich wonderful going on and you won't be able to stop listening to what is a breathtakingly gorgeous achievement.
So what will you be rushing, in the most chilled way possible of course, to add to your iPod?