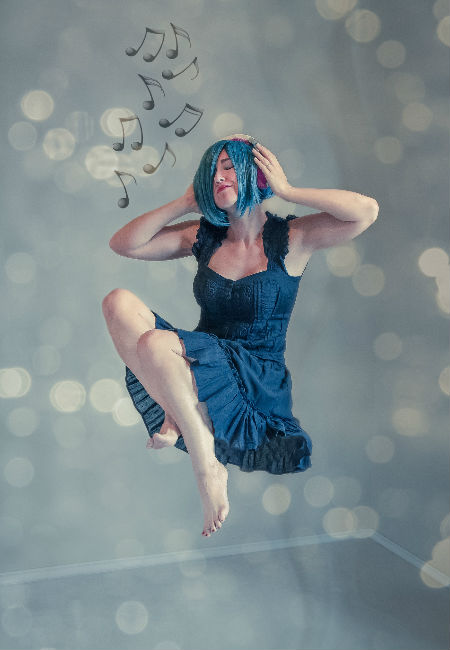 Why don't you ever hear politicians campaigning on a platform of ear candy for the masses?
With all the amazing music everywhere these days, of which the following five songs are just a drop in the sonic ocean, surely they should be bringing in programs to ear worm each and every man, woman and child?
Hmm well since that is unlikely to happen, I am stepping in to help you create your very own mini-listening revolution with all the music that's fit to bring to you.
You may press play now … and yes even dance a little bit should the urge seize you …
"Indian Summers" by Blood Cultures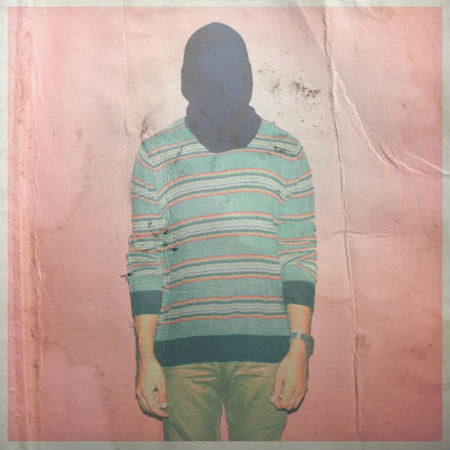 There is mystery aplenty about this New Jersey solo artist who have arrived on the scene with an arresting slice of synth-heavy dream pop in hand but very little – read nothing – in the way of a biography.
It seems to have become quite the trend of late with newly arrived music artists preferring to let the music speak for itself; still I always enjoy finding out who makes a band, their history, both personal and musical, and what led them to create the perfect pop gem before me.
No doubt that will surface in time.
For now, we are left with an ethereally beautifully song, "Indian Summers", which recalls one of my favourite bands The Knife – a heady mix of discordant, somewhat removed vocals that float gorgeously across synthesised almost-Europop melodies that are ushered in by toe-tapping guitar.
Faceless this artist may be but tuneless they are not, and while "Indian Summers" may not lie at the frisky, clap-your-hands end of the pop spectrum, it's beguiling, almost hypnotically beautiful sound will seduce you in no time flat.
"Good Life" by Elizabeth Rose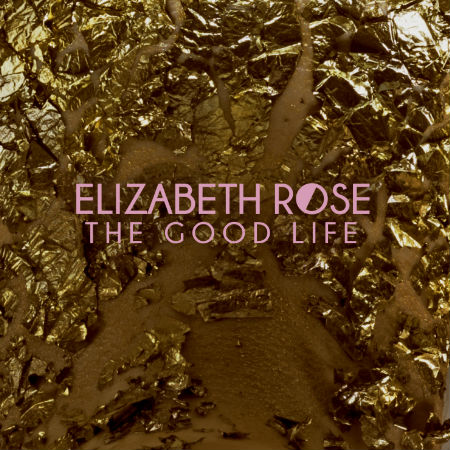 I can't get enough of this exquisite track from Sydney, Australia's Elizabeth Rose.
With a delightfully quirky voice that seems purpose built for this sort of instantly catchy, uplifting electronica, and a bright colourful persona to match, Elizabeth Rose has been garnering plenty of attention since she was picked as Triple J's Next Crop artist, released her debut EP Crystallise in 2012 and even sang with Flight facilities on their catchy as hell track "I Didn't Believe".
She's one busy lady and likely to get even busier and more adored as she readies herself for the release of a new EP a little later this year, of which "The Good Life" is the lead single.
Produced in London by Elizabeth herself, in league with Shazam aka Cameron Parkin and Styalz Fuego (who's worked with the amazing Wiley), and mastered by Matt Coltan (Coldplay, James Blake), it's all about packing your bags and heading off for parts unknown, afraid and exhilarated all at once about exploring the great unknown of the rest of your life.
But rather an excursion into musically-bland existential pondering about what lies ahead, it's all folded into a bright, upbeat shiny piece of pop, it's delightfully fey melody bolstered by robust synth work that surges ahead with the sort of gusto and verve mirrored in the lyrics.
It is above all, one of those rare tracks that sounds perfectly formed from the get go, every piece just where it should be, so optimistically and enthusiastically poppy that you just want to march along with her and see where the road takes you.
"Oracle" by Iselin Solheim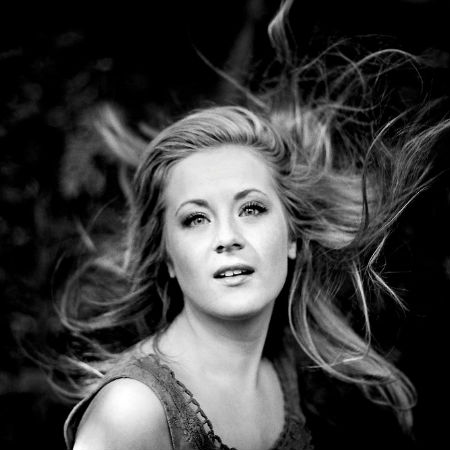 Hailing from Norway, and a talented writer and singer, Iselin Solheim has a gift for crafting intelligent, folk-infused pop.
Fresh from the release of her very well-received "The Wizard of Us" single in July, her new single "Oracle" is all bright, airy, almost impish vocals, with delicate guitar work and a bouncy melody that will have you jumping along in no time flat.
It's ample evidence that this is an artist in love with her craft.
So in love with it in fact that she came home from Liverpool Institute for the Performing Arts, co-founded by Sir Paul McCartney (who reportedly asked her to stay on for another three years so impressed with her talent was he), a little earlier than expected ready to make the kind of music she had been itching to create since she was 15 and she picked up her first guitar.
With songs this good already under her belt, and plenty of time to write many more – she only left high school in 2009 – I am expecting great things when her debut album Echoes lands next year.
"Solar Laws" by Yellerkin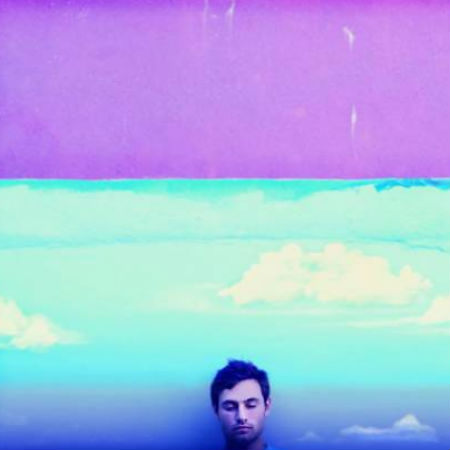 Originally hailing from Katonah, New York but now firmly ensconced in Brooklyn, one of the great creative hubs of the world at the moment, Yellerkin aka Adrian Galvin (vocals) and Luca (production) has crafted a delightfully MGMT-ish piece of spacey, fast moving, gloriously happy and upbeat pop.
You might as well slap that smile right on your face now because a song this infectiously joyous demands it almost from the first note.
With an ear for a catchy pop hook, Yellerkin, a duo who are clearly influenced by talented artists like Sufjan Stevens and The Shins (thanks to silversoundz.com for helping me to identify the influences) without being defined by them, leaps forth into the pop fray, marking themselves with only one song as artists with a sixth sense for irresistibly energetic pop melodies and vocals.
(Galvin himself has a longer musical history to his credit, dating all the way back to 2010, as one third of folk trio Poor Remy.)
What is so remarkable about their artistry however is that they blend this appealingly shimmery pop optimism with lyrics of raw, emotional intimacy, nailing their colours very much to the wall for all the world to see.
It's brave, it's vulnerable and it makes for the kind of lyrical/melodic juxtaposition that is at the heart of the sort of pop that will last the ages.
And I have no doubt that Yellerkin's beautiful, raw, intimate music will do just that.
"Mother Russia" by Fe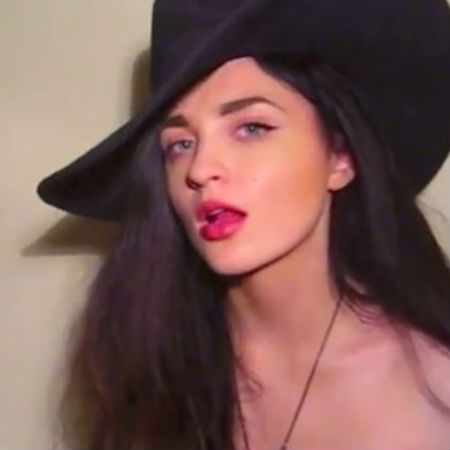 Far more London than Vladivostok, Fe has arrived on the scene two hauntingly gorgeous songs.
"Mother Russia" in particular has that 3 a.m., sitting in the dark as the candles burn down and soft rain falls outside quality to it; a contemplative song that whispers and suggests far more than it outright declares.
Her voice drifts serenely across the song, its restrained softness complementing the song's choir-like harmonies and dreamy melodies, emotion rolling out of every pore.
That's the thing with this music this delicate and fragile – it is usually thematically anything but.
Proof positive is her other single "Giddy Up" which overlays lyrics about whisky, the blues and yes wizardry, over soaring vocals and melodies that waft and wend without losing themselves in nothingness.
She is an exceptionally talented songstress, skilled in the art of beguiling pop alchemy, for which a bright future beckons.
I have to agree with prettymuchamazing.com when they had this to say about where she will end up:
"Six months from now, if the website of the London songstress Fe doesn't come up first in a Google search before the Wikipedia article that suggests we mean iron, a rune, a Jorge Gonzalez song, or a Cuban baseball team, we'll eat the giant black hat we bought to cop her steez."
In the meantime, turn the lights down low, crank up "Mother Russia" and lose yourself in the sublime beauty of perfectly created pop music that connects with the soul as much as it caresses the ears.
And in case you've been wondering what the cover of Lady Gaga's new album, Artpop (due November 11), would look like, it was released about a week ago and looks a whole lot like this …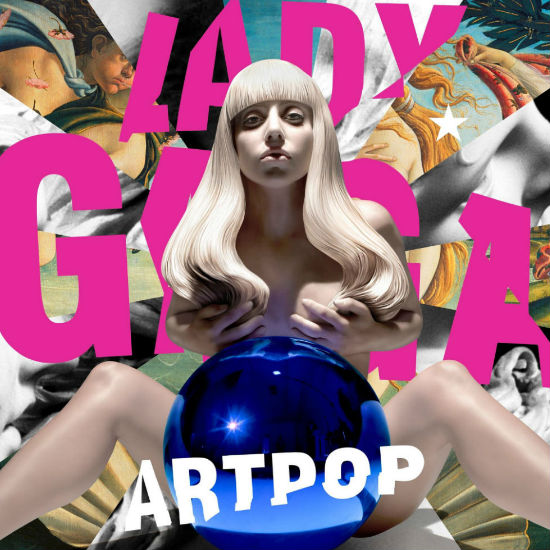 A collaboration between Lady Gaga and Jeff Koons, it's all fragmented images (including Botticell's Birth of Venus), and nakedness, cleverly covered by a bright metallic blue orb and hands in just the right places.
Lady Gaga announced the unveiling of the cover with this tweet:
"I'm nervous&excited to share something that's such a piece of my heart. Something I cherish deeply. A real depiction of my mind through his."
In other news, she's confirmed that the second single from the album would not be "Aura", which was profiled on the trailer for the upcoming movie Machete Kills (see below) but "Venus", which will be released worldwide 27 October.