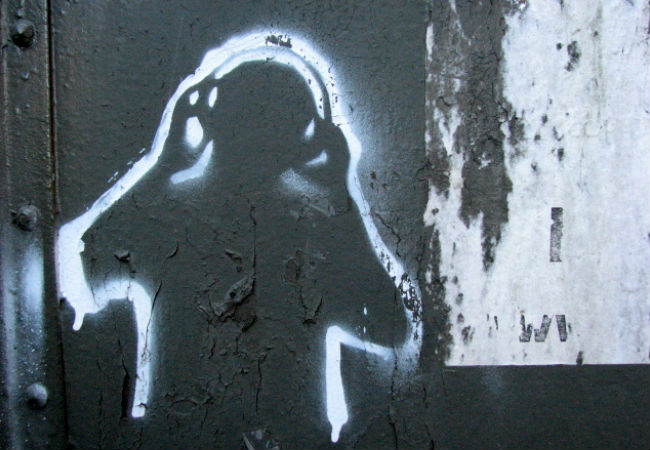 You would think that at the end of a very busy year – to be fair is there really such a thing as a quiet uneventful year ever? – that music releases would be slowly to a stately crawl, winding down to the enjoyable lethargy of the southern hemisphere summer or getting readying for the northern hemisphere winter.
But creativity knows no seasons and the outpouring of beautiful, unique, moving and transcendent music continues apace with some true gems in the mix.
I have plucked a fresh batch of gems out of this swirl of digital ear bliss and hope you will find them as ear worm friendly as I do.
"Carry Me" by Bombay Bicycle Club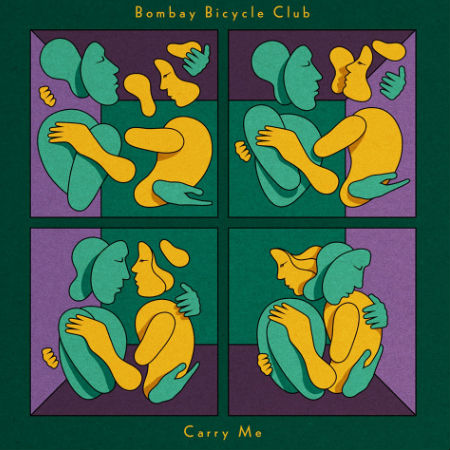 Best known for their bright singalong indie rock songs, London-based Bombay Bicycle Club have taken a bold and creative step with the first single , "Carry Me", from their forthcoming as-yet-untitled 2014 album.
Whether it's simply an organic step up from where they were or a dramatically different wholesale change is up to the ears of the listener but guitarist Jamie McColl, speaking to NME.com,  maintains it was a necessary move:
"People have said contrasting things, that it's evolution – just continuing on from before – or it's revolution – completely different. But if we'd have just continued as an indie rock band – I don't even think we'd still be going."
Whatever it is, it is mighty pleasing to this fan's ears, its appealing mix of crunched up distorted sounds and vocals, mixed in with the band's trademark talent for irresistible melodies and potent hooks, the perfect combination of where they'v been and where they're going.
With some added vocal assistance from English singer-songwriter Lucy Rose, whose debut album Like I Used To is also definitely worth checking out, Carry Me is the sort of intricately layered song that you want to play again and again.
If this is where Bombay Bicycle Club is headed, then I am happy to throw on my lycra and follow them around their musical velodrome where their pedals may take them.
"Girl" by Yeo
Yeo is a talented, endlessly versatile musician whose three self-released albums have ranged across a dizzying array of genres including pop, R&B, soul and electronica.
His ability to create beautiful music in an all those genres and more besides is on full, gorgeous display with "Girls", a mix of a number of his influences that kicks off with deliciously stop-start synths, percussive hand clap-sounding beats and the sort of sinewy jam you could groove to all night if you had to.
There is an ethereal, dreamy quality to both the vocals and melody that sweeps you up and carries you along almost before you know what's happened.
It is one of those rare tracks that manages to meld scratchy beats, slightly distorted vocals and a trippy-hippy sensibility into a song so beautiful and captivating that you marvel at the talent that went into producing it.
That's if you're not lying on the grass, eyes closed, sun dappled across your face, lost in whatever magical place Yeo has taken you to.
"Ghost" by Glass Lux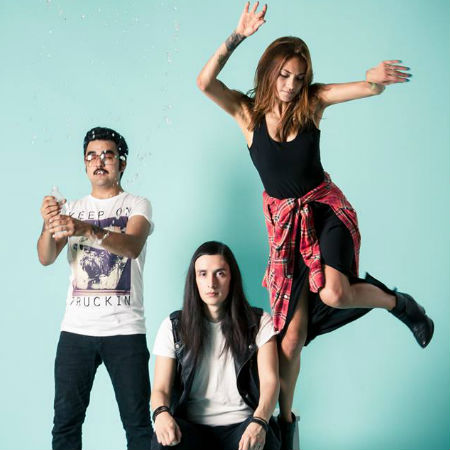 Jump in your time machine my fellow music lovers – Glass Lux are taking us back to the 80s!
And like all the best bands that mine past decades for their influences (think Dead or Alive, shades of Duran Duran and little known German group The Twins), the electro dance outfit from Chicago, have taken that which captivated them and made it wholly their own and then some.
Helped along by the bewitchingly off kilter vocals of Emily Morse (who is joined in the group by Fonz Mayen and Leo Saucedo), whose voice is perfectly suited to the seductively dark electronica of "Ghost", the song kicks off with a whisper before breaking into pounding, haunting beats.
It is the second single from the up-and-coming band, following on from "Disco Light" which tapped into the same appealing dark glam vein, and is all the cool attitude you will need when you're out at the club and wanting to truly feel something.
 "Hope" by Rainer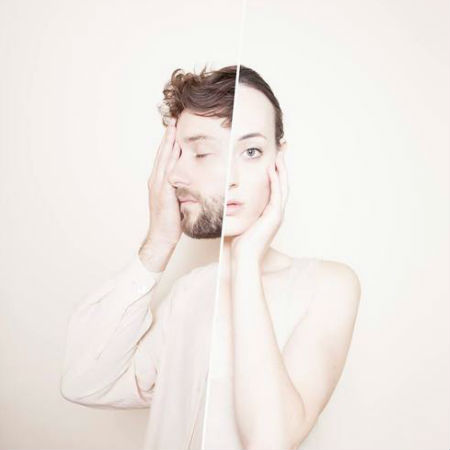 "Hope", lifted from the London duo's forthcoming EP, Hope/Satin/Glass/Dreams, is a beguiling mix of ghostly melodies, intermittent drum beats and beautifully melancholic vocals, proof positive that Rebakah Raa and producer Casually Here made the right decision when they came together to produce sweet, sweet music.
It is utterly different to anything out there, a coming together of ice cold but not unappealing music with Raa's emotive singing style and surprised-by-joy lyrics that speak over and over about not realising "I was falling in love".
I think disconaïveté.com, which introduced to Rainer and their charmingly discordant but serenely gorgeous sound, described the sound of the song best when they said:
"The first half of HOPE is all kinds of ghostly, with its shimmering beauty glaced over an ice-cold, somewhat unusual production; half-way the track gets turned upside down and heated up with a balearic tempo and atmosphere, an unexpected turn that showcases the versatility of RAINER."
We only have to wait till 25 November, which coincidentally is my birthday, to listen to the other gems from this impressive pairing who, apart from their beautiful perfect pop, are worth listening to simply by sheer virtue of the fact that they are completely and without excuse their own musical beast.
And that pleases me greatly in a world where musical follow the leader is all too easy, and far too often done.
"Rest Assured" by Diafrix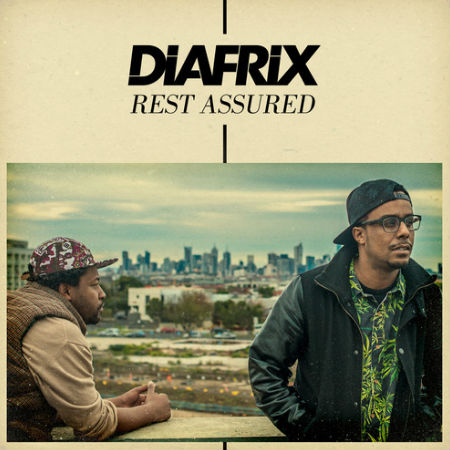 Reminding me in all the best possible ways of Mattafix, Diafrix, who hail from Melbourne, Australia, have concocted a deliciously smooth, soulful hip hop jam that is a worthy first single from Pocket Full of Dreams, the follow up to the duo's last album Concrete Jungle.
The title of their album is no accident with Arican-born Azmarino and Momo, the two members of Diafrix, getting their start in a community Hip Hop workshop which gave them a purpose and direction and the impetus to follow their dreams.
And as they told Kristie Nicholas theaureview.com, they haven't let money stop them from going all out for what they want:
"A lot of people have dreams; they want to become an actor, or a painter or a photographer but they just worry about the money aspect of it, and they don't follow their dreams just because of that, so we decided nah f*ck it, let's just follow it."
More power to them because they have crafted yet another song that is emotionally rich, melodically beautifully and hook-laden, with an aspirational message that encourages everyone listening to pursue their dreams no matter what obstacles they might find in their path.
It is a gloriously intoxicating sound and a tribute to their vision to create music that is not only deeply appealing but says something worthwhile into the bargain.
Now that's music worth giving your time to.
Love to know which song you loved most!