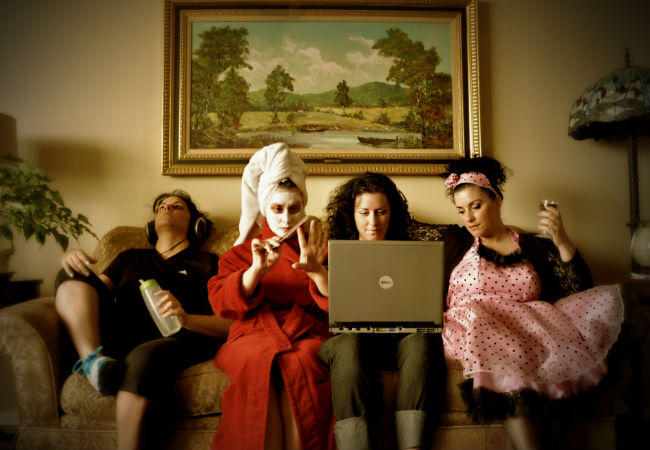 Hark! What's that sound? Everybody look what's going down …
No it's not "Something's Happening Here" by Buffalo Springfield (released 1967), though that is a very fine song indeed, but five brand new, amazing songs to enthral and delight your ears, and fill your download streams with sweet new music.
The artists I've chosen hail from Denmark, California via Oregon USA, New York USA, Kentucky USA and Virginia USA and all of them have distinctive artistic voices and unique expressions of their musical gifts.
Trust me, you will love them!
No really you will … poise your fingers over the download button … NOW!
"Jeg Er" by MARIA SEJER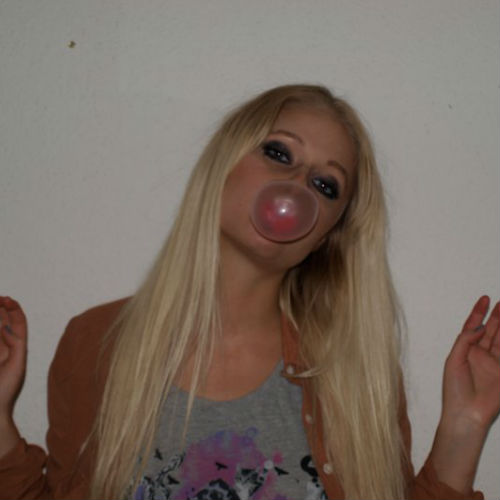 Maria Sejer is one content young Danish singer with an inordinately strong sense of self.
That's of course if you want to define a music artist by the music and lyrical content of their songs.
Which, let's be honest, many of us do.
And to be fair in the case of "Jeg Er (I am)", a delightful piece of electronic pop that eschews dark and haunting overtones in favour of a chilled and sunny, melodically rich vibe, it would be a pretty good way to sum this talented artist.
Possessed of a warm, vibrant voice, Maria Sejer comes across a wholly happy person making music that reflects an apparently contented state of mind.
She even manages to sound appealingly melancholic on her other track "Trist på en sommerdag (Sad on a Summer's Day)" a track which exudes blissfully beautiful ennui.
No, you probably can't sum up an artist based on just their songs alone but if you could, in the case of Maria Sejer, it would be a very good thing indeed.
"Plastic Soul" by YACHT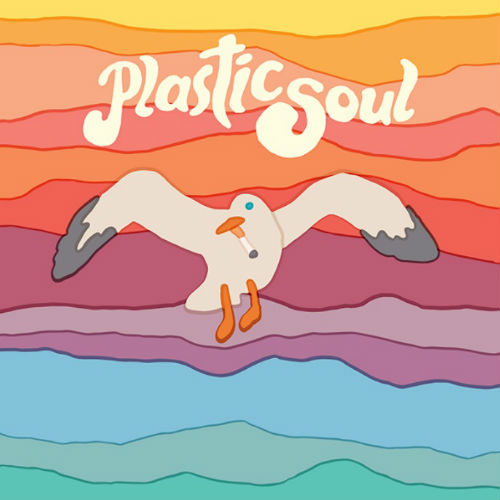 YACHT started life as the solo project of Jona Bechtolt, a prodigiously talented artist as well-versed in multimedia expression as he is electronica, based in Portland, Oregon.
But after releasing three albums, Super Warren MMIV, Mega, and I Believe in You. Your Magic Is Real, between 2002 and 2008, Bechtolt officially announced long time collaborator Claire L. Evans as part of the line up, the first fruit of this newly formalised partnership being 2009's Mystery Lights.
YACHT's music has always has always been message-driven to a great extent with 2013's "Party at the NSA" an openly blistering attack on the controversial eavesdropping policies of one of the most invasive arms of the US government, and now comes "Plastic Soul", a withering commentary on the corporatisation of modern day life according to the press release which accompanies the song:
"It's 2014, and you've awoken to find yourself alone for the first time in months. Your serotonin levels are at an all-time low. For as long as you can remember, you've been relentlessly battered by millions of corporate dollars targeted directly at your valuable eyeballs. And it's still boring. Snapchat sucks. You've even worn out the most exciting long-player that came wrapped in non-disclosure agreements just to delight you. When you think you're losing it, this is your theme song."
The song itself has an engagingly lo-fi laidback vibe, kicking off with a distorted opening synth flourish and a drenched in a languid '80s vibe beat that is never quite pounding as insistent, much like the message the song carries.
 "Nothing But Trouble" by Phantogram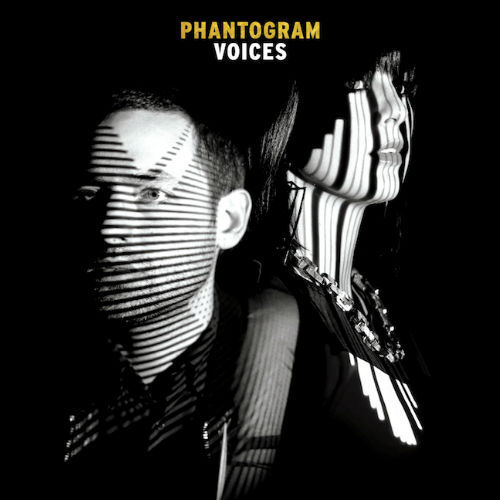 Creating music that they described in an interview on music blog itsanothernote as "Street Beat Psyche Pop", Phantogram, who hail from the small town of Greenwich in upstate New York, named themselves, in part after an optical illusion where two dimensional images take on the properties of a three-dimensional object.
It is apt name for a duo, consisting of long time friends Josh Carter and Sarah Barthel, whose music is a melange of a whole host of influences as diverse as French pop, jazz and krautrock, their music morphing from one thing to another sometimes in the course of one song.
They are one of those bands whose music happily defines easy genre classification and "Nothing But Trouble" is evidence of their artistic versatility.
It's a beguiling mix of dense crunching, swirling synths, haunting, heavenly vocals and an industrial aesthetic, giddily leaping from  bright electronic pop to rock and Carter's blistering guitar work with alacrity.
If you're tired of one size fits all music, that reveals all its complexities and secrets before the first verse is finished with, then you need to listen to Phantogram whose music never fails to reveal something new with each listen, a rarity in today's heavily commodified, easily defined, and often unchallenging musical world.
"Don't Take It" by The Pass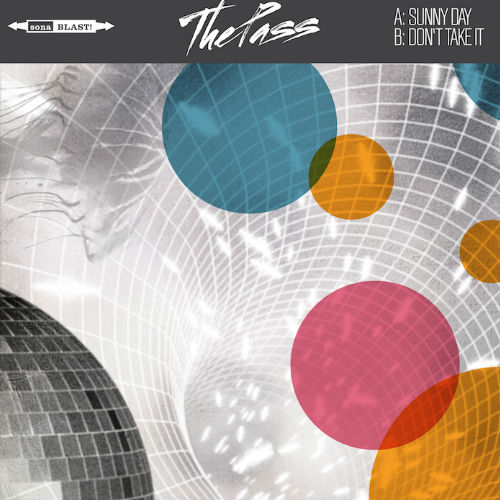 Hailing from Louisville Kentucky, the four piece so-called psych-pop band sound as if they could call the European continent home with this bouncy, bubbly song that reminds me, in all the best non-derivative ways of French band Phoenix (who are themselves now based in the USA).
Their newest song "Don't Take It", the B-side to A-side "Sunny Day" (which staked its musical home very firmly and welcomingly in the '70s) is redolent with tight, rich harmonies, upbeat, beat-heavy melodies and a playful sense of hook-laden fun.
It's perfectly formed, richly rewarding pop, and the first in an ambitious program of monthly releases over the next four months, all leading up to a rumoured full album launch in the US summer, a follow up to 2012's enormously well-received Melt.
What's so exciting is that each song they've released so far proves that they not only have a deep love of music, and rich, endlessly inventive creative visions but the musical skill to pull off pretty much anything they put their mind to.
And this song is no flash in the pan.
Their latest release, "Without Saying"/"Never Compromise", which has just premiered on weallwantsomeone.org, is every bit as imaginative as their previous songs, expanding the synth pop sound that is their trademark in delightful and highly pleasing ways.
The Pass are one band that you won't tire of quickly, their willingness to push the musical envelope a promising sign that they will never fall into a tired old creative rut, creating the same song over and over till band and fan alike fall into a listening coma, meaning every release is going to be something to look forward to with great anticipation.
"Doing the Most" by RDGLDGRN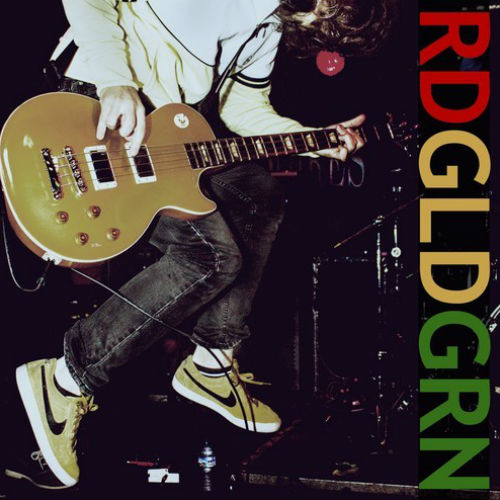 Oh my lord this song is infectious fun.
It recalls the giddy sense of joy I felt when I first heard Pharrell Williams "Happy", and while both songs and artists are markedly different, both Williams's joyous track, and RDGLDGRN's "Doing the Most" carry a sense of abandoning yourself to the ecstasy of life that is hard to resist.
And frankly who in their right mind would even try?
One thing that the two artists do share in common is that Pharrell Williams, along with Dave Grohl (Foo Fighters), has worked with RDGLDGRN (pronounced Red Gold Green in case you were wondering) who have a knack for songs that radiate a bright, effervescent vibe, a mix of hook-heavy indie rock, hip-hop and go-go, a variant of funk endemic to the Washington DC area.
And indeed the toe-tapping, hands-up-in-the-air feeling you get from listening to funk is very much evident on this track which beeps and leaps and ecstatically runs around like a happy child high on life (and possibly sugar and red food colouring).
So what are you doing still sitting there?
Get off yo' seat and start dancing with the rest of us, and don't ever try to wipe that goofy grin off your face.
And music news! Yes music news!
Kylie Minogue, electronic pop song princess, stylista, actor and gay icon, to name just a few of her many roles, is back with a new album and soon!
Like March 17 to be exact.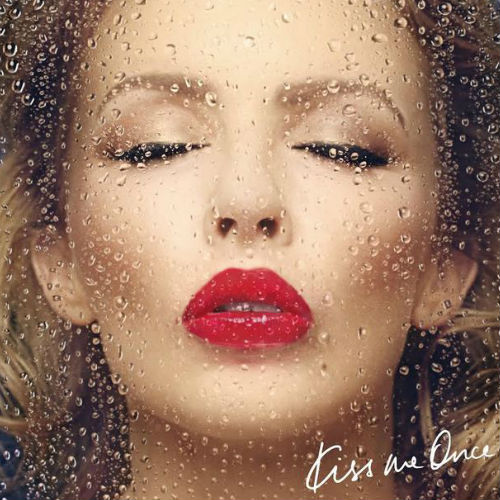 Yes on that date, you can hold or download her 12th LP Kiss Me Once – there are deluxe packages that come with everything bar her big red swivel chair on The Voice UK – but if that's not soon enough, you can listen to lead single "Into the Blue" which comes complete with this amazing music video (see below)
According to digital spy, "The collection was executive produced by Minogue and Australian singer-songwriter Sia and includes production from Pharrell Williams ('I Was Gonna Cancel'), MNEK's ('Feels So Good') and Greg Kurstin ('Sleeping With The Enemy').
That's some pretty impressive musical talent on display there, a benefit no doubt of signing to Jay Z's Roc Nation Management and bodes well for an album of addictive, sparkling pop.
Not long to wait really … yes, yes it is!