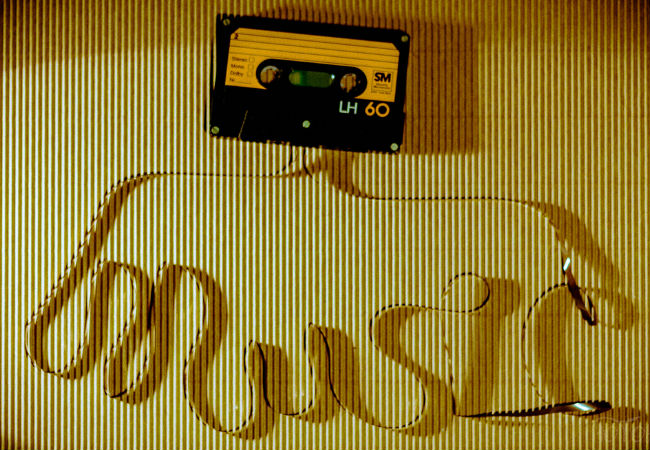 Music is good for you.
According to Psychology Today, "listening, and creating music of any kind will provide an immediate biological and psychological benefit for everyone. In fact, music can be a salvation and antidote to most psychological challenges: that's why people sing in the shower and while driving the car, or simply listen to music that's inspiring and distracting from emotional upset."
I have found that to be true time and time again – music seems to transport me far away from the my troubles or cares; or at least distracts long enough for the ulcers to start healing!
Which is why I devote so much to finding, listening to and writing about all the amazing new music out there, the profusion of which seems to grow by the day in this new creatively verdant digital age.
I have, as luck might have it, found five more wonderful tunes for you to lose yourself in so kick off your shoes, put your feet up (or down if the need to dance seizes you) and if your boss tells you that you're getting just a little too comfy in the office, play him or her a song or two.
It will likely do them a world of good.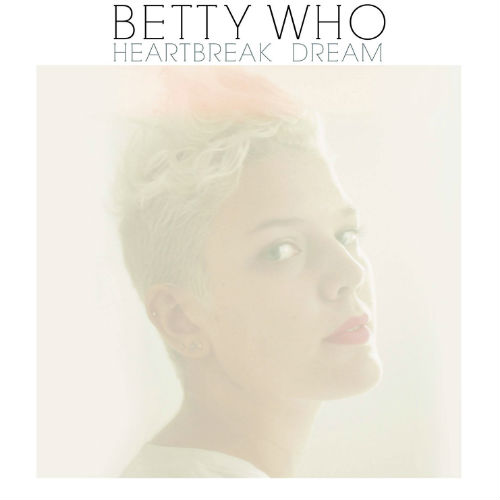 Betty Who, hailing from my hometown of Sydney, Australia, is proof positive that the the internet has totally changed the way artists create and disseminate their music, and interact with their fans.
A dedicated Twitter user who actively interacts with her fans, Jessica Anne Newham as she's known to her parents, is a musical force of nature, brimming with enthusiasm, joie de vivre and songs that just beg to be played.
Case in point is her new song "Heartbreak Dream", a deliciously dark mix of bright, shiny 80s-inspired synth melodies and romantic complexity, infectiously upbeat music with thoughtful, introspective lyrics, that evokes that Scandinavian sensibility, so evident in their music, of balancing the good and the bad, the yin and yang of life.
In an interview with SPIN, Who described the song this way:
"It's more about the kind of relationship that you probably should end but for some reason neither of you can — nobody's happy, nothing good is happening, you complain about it all the time, but you just don't end it."
It follows in the musical footsteps of her debut EP The Movement (released April 2013), which included the  "spine-tinglingly euphoric '80s pop" songs she created with collaborator Peter Thomas such as "Somebody Loves You", which formed the soundtrack to an awesome public marriage proposal which went mega viral recently.
"Heartbreak Dream", a song that I have been playing constantly since I first heard it, is lifted off her forthcoming Slow Dancing EP, with a full album rumoured for later this year.
Trust me, navigating the rocky road of love has never been this infectiously upbeat.
"Out of the Black" by Neneh Cherry and Robyn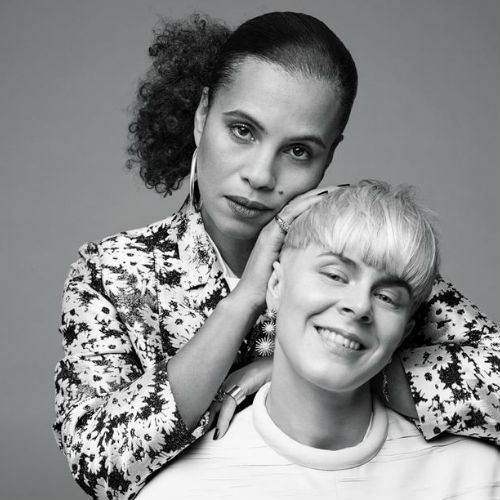 Way back in 1990 when I first arrived in Sydney, I began to explore music of all kinds, moving way beyond the admittedly wonderful '70s disco and '80s pop of my youth to explore other artists whose music wasn't as clear cut or straight forward or cookie cutter.
During that epic period of musical exploration, which truth be told, continues to this day, I came across, like so many other people, the amazing song "Buffalo Stance", a song that managed to be both a certifiable mainstream hit (top 3 charting in the UK) and an indie pop delight that skittered on the edges of convention and gleefully toyed with them too.
It was evidence that here was an artists with an innate sense of what sounded good and pleasing to the ear but who was also prepared to have some fun with the form, to tinker, mould and twist into new and appealing shapes that might not necessarily immediately be obvious to the more conventionally minded?
I loved the mindset, which continued right through a career that included membership of experimental jazz bands among other things, and which has now found new expression with her new album Blank Project.
True to her cutting edge, idiosyncratic style, it's pop in strange and interesting shapes that compels you to listen, with one of the standout tracks a collaboration with a Swedish pop star who knows a thing or two about crafting attractive pop that simultaneously mocks the usual and the same, Robyn.
The track "Out of the Black" merges the two artist's musical sensibilities together perfectly, all skittering melodies and rich, warm vocals, a song described by Jamieson Cox on TIME as containing "splashy percussion and chugging, menacing synths that propel Cherry and Robyn's harmonies forward", reflecting the hand of producer Four Tet.
It's yet more proof that Neneh Cherry isn't done pushing boundaries yet and one of the best songs of the year so far.
"Russian Kiss" by Annie feat. Bjarne Melgaard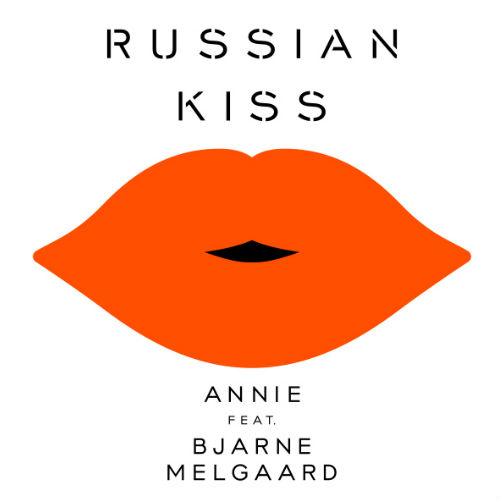 Music has often been used to agitate for social or political change, from the Raï folk music movement of Algeria to "Sunday Bloody Sunday" by U2, the protest songs of the Vietnam War to the songs that agitated for the removal of apartheid in South Africa, and now it's being used to protest Russia's new draconian anti-gay laws by Norwegian singer Annie and her collaborator New York-based artist Bjarne Melgaard.
The song they released just before the Sochi Winter Olympics, "Russian Kiss", challenges the Putin's administration's regressive position on LGBTQI rights and called for a boycott of the games, and it comes complete with a video showing a multitude of same sex couples engaging in more than a little smooching, all in the name of social justice.
While the subject matter may be necessarily heavy, the song itself is a cutting edge pop gem, described by James Rettig at Stereogum as "a slow-building, slick Euro-pop jam that sounds like it could be a leftover from last year's excellent A&R EP."
Annie, who began her career in 1999 with "The Greatest Hit", and and has always referred to her music as "pop with strange edges", and Melgaard felt it was important to take a stand on the issue, with the latter remarking in a statement released with the song:
"The Winter Olympics are not just skating styles, waxing techniques and jump lengths. The Winter Olympics are also deep emotions: interpersonal, national, and global. Millions of TV-viewers are witness to these emotions. Usually, they find their expression in embraces and kisses. You can observe this at the finishing area and during the medal ceremony — teammates embracing each other, winners kissing their partners."
It's encouraging to see music artists taking this kind of stance, even more so when they combine it with music that is so addictively compelling that you can't help but listen and take notice.
"Good Mistake" by Mr Little Jeans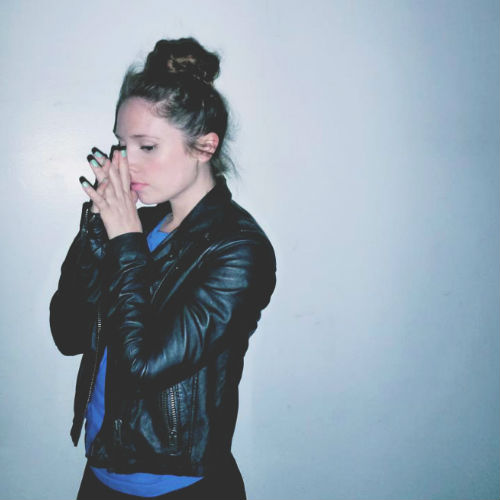 It's been a while between musical drinks for Mr Little Jeans a.k.a. Monica Birkenes – her artistic moniker inspired by a character in Wes Anderson's Rushmore – the Norwegian artist (now based in LA) who sprang to the world's attention with a cover of Arcade Fire's "The Suburbs".
She was all set to release her debut album Pocketknife (which drops March 28 in Australia) last year but dissatisfied with the sound  of some of the songs, she pulled the release 'til she could be sure the album was exactly what she wanted to release.
But she is back, sounding as good as ever, and clearly ready to debut her longer form effort to a waiting, eager world as she explained in this interview with Yen Mag:
"I suppose it's come even closer to what I wanted in the first place, so that feels good. It certainly has been a journey and I've tried and tested quite a few different things both musically and as a writer and it finally feels like it's at a place I'm comfortable with."
"Good Mistake" is a tad more muscular than her previous more dreamy efforts, the song introduced by a loping drumbeat that segues into a pounding backbeat drenched in moody but upbeat melodies, her luscious, evocative vocals swirling here and there over a chorus that is almost tribal in its onrushing synth beats.
It's triumphant return to the musical spotlight that is building expectation for the album which includes, according to a track list released on Idolator "all of the Scandinavian diva's singles including her beautiful cover of Arcade Fire's 'The Suburbs', 2012′s Ladyhawke-channeling synth-rock gem 'Runaway' and gorgeous lo-fi pop anthem 'Oh Sailor'".
"High" by Peking Duk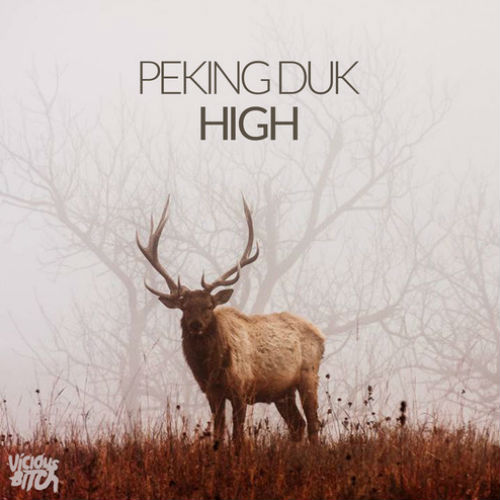 Hailing from Australia's national capital, which is way cooler these days than it was in my youth, Peking Duk are purveyors of a fine line of very danceable house music.
Comprised of Adam Hyde and Reuben Styles, both music producers who have both spent a great deal of time honing their skills on the live music scene, the duo gained an almost instant loyal following from music bloggers upon the release of their Passion Pit bootleg remix in 2012.
They have built on this prominence with multiple festival appearances and work with Australia's national youth radio network Triple JJJ, all of which has culminated in the release, and chart success of "High", which features the gloriously evocative vocals of Nicole Millar, which as of 25 February was sitting at #40 on the general ARIA charts and #10 on the ARIA Dance Singles chart.
It confirms what anyone listening already knew – that Peking Duk have a way of fashioning melody-rich electronic music that sounds like nothing you've heard before (and which, if their Facebook page is any guide, they have a lot of fun making and promoting).
"High" is all haunting, piercing vocals, swelling, almost euphoric choruses and distorted but beautiful beats that sumptuously fold into a track that washes over you in a wave of listening pleasure.
And one which will no doubt have quite a few people up on their feet during their upcoming tour dates in America.
AND WHILE YOU WEREN'T LOOKING …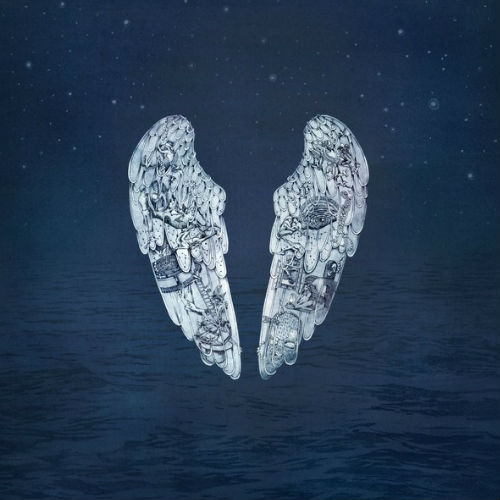 It appears that Coldplay have taken a leaf out of Beyonce's book and decided to go down the road of surprising the hell out of their fans.
Fresh from releasing a new lushly minimalist track, "Midnight", they used the cover of the Academy Awards to release the news that not only is there a new album Ghost Stories due on 19 May 2014 – their first since 2011's Mylo Xyloto – but if you pre-order it via iTunes, you can download the new single "Magic", a gorgeously classic track from the band, immediately.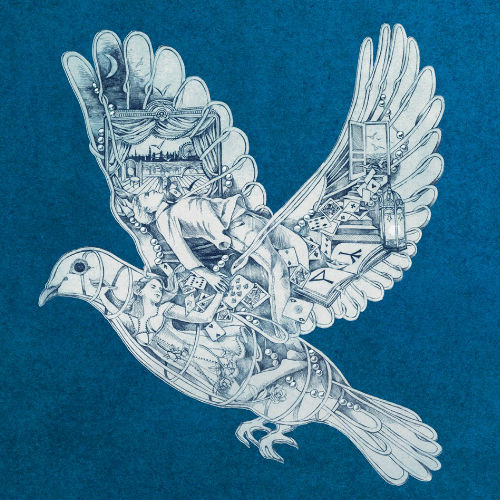 Granted it isn't quite as "Here's a new album NOW!" as Beyonce's effort, but I like the idea that they've been beavering away on this new collection of songs without any buzz of fanfare – well not as much anyway; the project was known about but only obliquely referred to as LP6 – but being surprised by anything in this information-rich age, takes me back to my childhood when such unexpected reveals were commonplace.