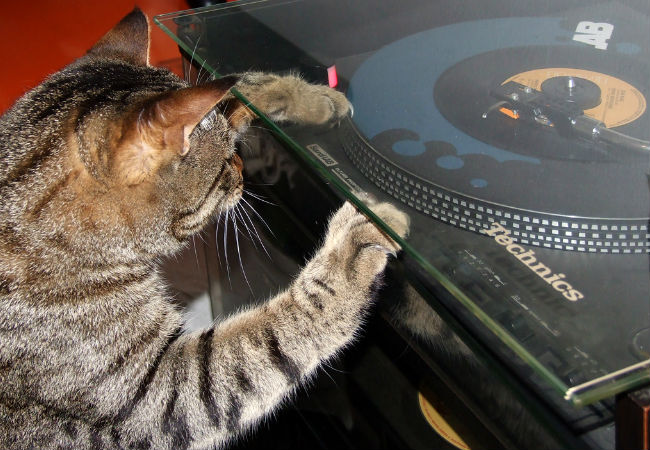 Ah, the thrill of the new!
Not everyone craves it admittedly but for those of us who do, it is the elixir of youth, the magical ingredient that infuses the mundane, the banal and the downright ennui'd with all the fun and sparkle of the circus.
Well, perhaps that is taking things a little too far, but it definitely livens things up and makes the ruts of the rat race that little but more fun than they would otherwise be.
And there's something about new music especially that is good for the soul, which is why I have selected five gloriously good new tracks to give your psyche a boost at the end of a long, hard week … and get you grooving or chilling into the weekend, however the mood may take you.
"Harlems" by Cathedrals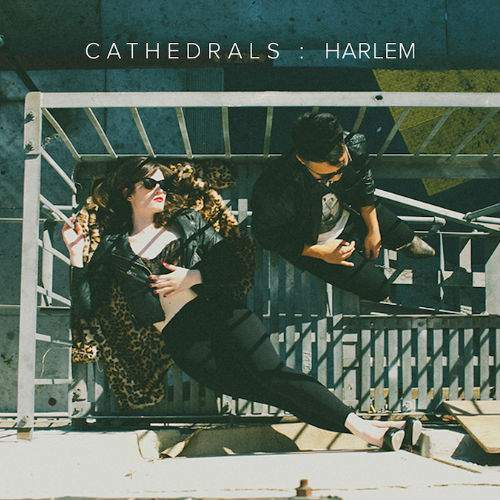 It's a reasonably rare phenomenon these days that I come across music that stops me in my tracks but that's exactly what happened when I heard "Harlem", the second song from talented new unsigned San Francisco basis twosome, Cathedrals (they debuted with the sublimely wonderful track "Unbound").
Perhaps it's the fact that Brodie Jenkins, who contributes sultry, complex and stunningly beautiful vocals, that linger, waft and drift with forceful intent (yes that is possible, trust me), and Johnny Hwin, who contributes the moody, glittering synth pop that is punctuated partway through by crunching guitars that add some oomph to the dreamy, catchy melody, hail from two different musical genres, and make sweet, different music together.
Hwin, who used to accompany fellow synth pop musicians Blackbird Blackbird on tour, and Jenkins, of folk rock band Ghost and Gale, also San Francisco born and bred, have married their two musical traditions together to thoroughly original and arresting effect with "Harlem", which begins with a haunting almost a capella sparseness before opening up into lush synth beats, guitar licks, all overlaid with Jenkins languid yet powerful vocal stylings.
Their synthesis of their divergent yet complimentary musical strengths has produced music that acknowledges the prevailing sounds of electro pop but tinkers and toys with it so that it comes out sounding like nothing you've heard before.
This is one marriage, musical though it may be, that I hope lasts forever.
"Gooey" by Glass Animals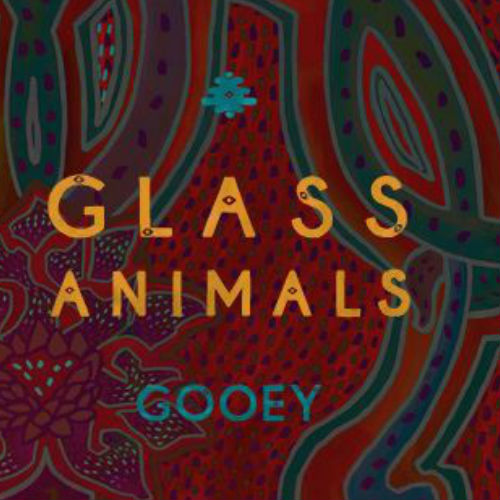 Glass Animals don't like to just play with perceptions; they seem to like to chop them up, throw them in the air and watch bemused as everyone scrambles to stick their decidedly square peg into any of the proverbial round holes on offer.
Their songs have dashes of rock, new wave R & B, electronica and a mentality that seems to thrive on intelligent, innovative, left of centre creativity and thinking.
Hailing from Oxford in UK, an area that has produced more than its share of cerebral but accessible bands like Radiohead and Foals, they make music that bubbles with ideas, melodies and thoughtful lyrics.
"Gooey", which follows on from the genius slow burning funk of "Black Mambo", begins with delicate, light harp-like stylings with the vocals hovering in and over the melody that picks up a syncopated beat that burbles and shifts along into a chorus that is all rich, lush harmonies that take delight in washing over playful lyrics:
"Ride my little pooh bear, wanna take a chance
Wanna sip this smooth air, kick it in the sand
I'd say I told you so but you just gonna cry
You just wanna know those peanut butter vibes"
Who cares how much sense that all makes; it's the inference I like, the idea of pursuing something magically beautiful with further references to "Tangled in the willows" and "Tripping around the tree stumps in your summer smile" backing up that feeling of glorious abandon to a carefree moment in life.
It's clever, immensely engaging, soulful music with lyrics that invite some introspection and pondering and really what more could you want from a band determined to stay well and truly out of the expected musical box?
"Not Going Home" by Great Good Fine OK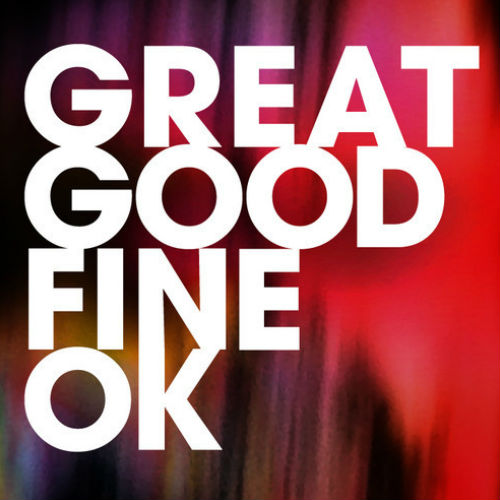 Honestly Great Good Fine OK had me at their slightly exasperated-sounding, playful band moniker.
And then I heard the light, frothy synth pop stylings of the Brooklyn-based duo's latest song "Not Going Home", which comes complete with light as air vocals that soar and sweep across the melody with an heartfelt earnestness that is shows there is no substitute for putting wear your heart on your sleeve when it comes to making truly memorable music.
That happy sense of Pollyanna optimism is reflected in a statement the band realised at the time of the song's release:
"This [song is] about not taking chances on being happy and living your dreams. You've got to fight for it. This song means a whole lot to us and we couldn't be more excited to share it!"
No doubt the cynics among us would treat this kind of unabashed enthusiasm as too good to be true but you only have to listen to "Not Going Home", and its predecessor "You're the One For Me" to hear the genuine passion the duo brings to the music they make.
Lo-fi pop it may be but they're walking on sunshine or Cloud 9 or anything of the other metaphorical ways we describe and having a fine time doing it, so it makes no sense not to join them.
"Glass" By Young & Sick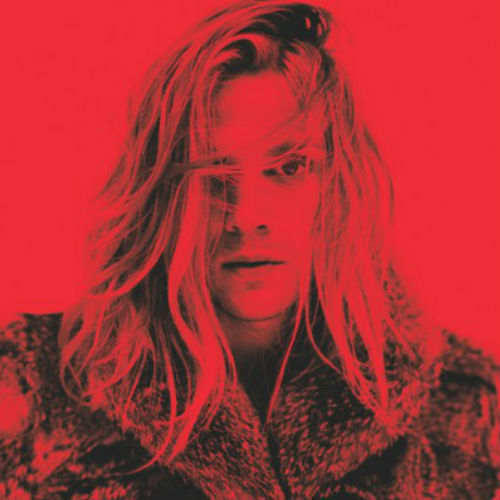 Young & Sick is the product of a huge amount of artistic talent.
Born in The Netherlands but now calling the USA home, Young & Sick, the working name for a man simply called Nick, is borne of prodigious ability and ambition.
As much at home with visual art or styling the creative sensibilities of other music artists as the lush, slightly beyond the norm lush R&B/soul pop he produces, he sees his creative output as part one big pleasing whole:
"I've always seen them as connected, as ultimately I am one artist. Now it just makes the most sense together. I've always done both at the same time. As a kid I started drawing on everything while drumming on everything I could get my hands on. I guess that is kind of how it always starts. My days are generally always split 50-50 between art and music." (source: pigeonsandplanes.com)
His enthusiasm for his art, whatever form it takes, is palpable in "Glass", a bouncy slice of R&B pop heaven that, in the words of Chris DeVille at Stereogum,  allows "organic guitar strums [to] mingle with an array of digitized thumps and twinkles while Nick employs his effortless falsetto" in singing about the glories of falling headlong into love sweet love.
It's a song of rapturous celebration, both musically and lyrically, a more than enticing lead single for Young & Sick's self-titled album which drops 8 April this year.
"Flaws" by Fujiya and Miyagi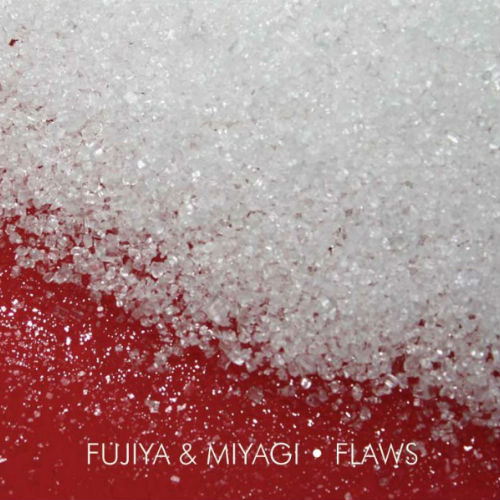 Lordy but this song has some energy!
Hailing from Brighton, England, the masters of beat-pounding melody-drenched electronica are back with a song that's all David Best's growling, breathy vocals and insistent, impossible to resist hard dance beats.
It's the second single off their second album Artificial Sweeteners, and is more uptempo affair that the stuttery, staccato bleep-filled delights of "Terahydrofolic Acid" and seems to discuss the perils of crossing argumentative swords with someone who is incapable of thinking for themselves, reflected in the lyrical chant that closes the song:
"Every time I argue with a fool, I always lose, I always lose …"
While they may not fare too well in the company of idiots, the music they are making suggesting a band that will quite nicely in every other respect, especially when the new album release on 2 May and we can glory in an entire collection of their inventive, addictive tracks.
* May is shaping up to be a bumper month for new album releases with Coldplay being joined by Sarah McLachlan who will release her latest long player effort on 6 May 2014.
Titled Shine On, it will be followed by a 29 date, 19 state tour of the States and a Canadian tour, the details for which have not yet been announced.