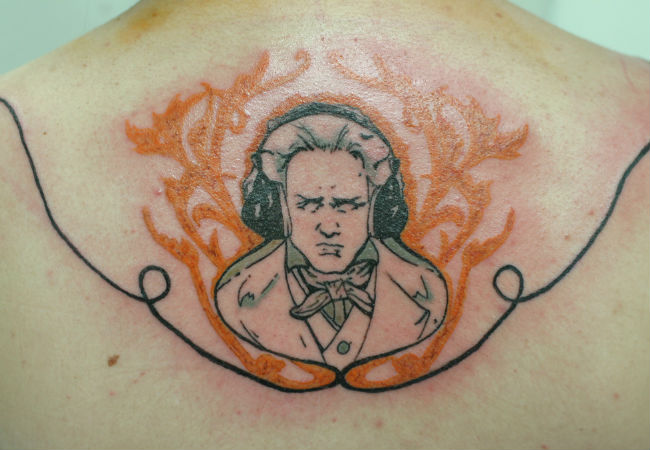 Ah the sweet, sweet sound of new music on my ears!
While it is always good to treasure the old songs that have got us through breakups, celebrated new love or simply helped us to dance and celebrate a joyously good mood, trying on some tunes for size is always a good idea.
It keeps things fresh, gives the ear worm something new and delightful on which to feed, and does what anything we haven't had in our lives before normally does – shakes up the established order, a little or a lot.
So consider these five new songs your wake up call, your chance to move things around and mix things up a bit!
"Tethered Bones" by Talos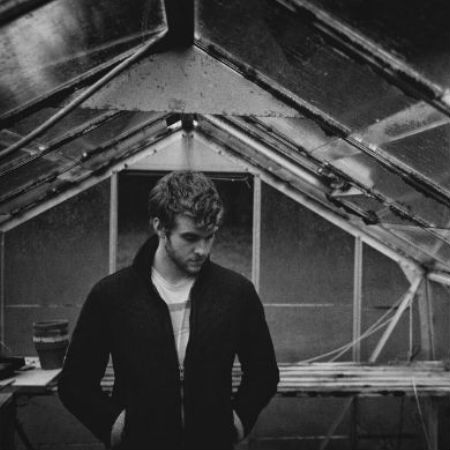 There's no way to be sure if Irish singer Eoin French and Young Wonder producer Ian Ring, took the inspiration for French's new project name Talos from the Greek god himself who was reputedly "a giant man of bronze who protected Europa in Crete from pirates and invaders" (source: Wikipedia).
But regardless of whether they took their cue from this towering supernatural presence or not, the subject matter they're tackling is suitably epic in nature as Talos explains:
"[Tethered Bones is about] how a relationship can engulf and transform you: what it can and does take away. What you lose and what you gain."
It's ambitious stuff but delicately and beautifully handled in a song that begins with the drum-like beats of soft pulsing electronica before building to a soft R&B-laced synth-driven crescendo, overlaid with French's gorgeously poignant and emotionally evocative voice.
The song is as romantic and yes even as melancholic as the matters of the heart that it addresses, an ethereal trip into the overwhelming wonder and fear of love, one that takes you far beyond a bunch of red roses and sweet corny platitudes.
It's a beguiling mix of the heart and the mind, a wholly original take on an age old subject with music as fresh and touching as the love that it examines is eternal.
"White as Snow" by Lucy Mason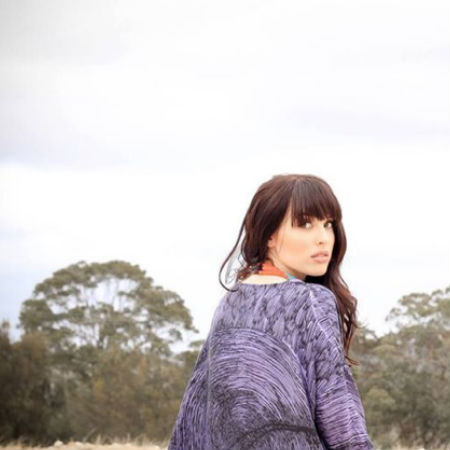 She may hail from a country that is vastly more familiar with red dirt plains and baking sun than the blinding glow of pure white driven snow but Sydneysider Lucy Mason, now happily resident in London, clearly has gained a great deal of affection for the latter.
It is the title of her new EP, a collection of songs that is garnering her a great deal of attention from some some quite influential parts of the music world according to auspOp:
"… the Sydney songstress is undoubtedly going places and is being championed by all the right people; support slots with Jamie Cullum and Matt Corby, a first place in the UK Songwriting Contest and being invited to perform as part of a tour put together by BBC1's Huw Stephens."
And one listen to the gorgeously delicate "White as Snow" and you can understand exactly why that's happening.
Lucy Mason has one of those exquisitely poised voices that wraps its heartfelt way around every lyric she sings with sensitivity and raw emotion, her vocals the perfect counterpoint to the slowly simmering chilled piano-driven melody which moves from passionate restraint to a far more boisterous muscularity in the chorus.
She is one of those superbly talented artists who doesn't just sound like she's singing the song – she appears to be living and breathing every last deeply felt moment and the song is all the richer and more touching for it.
"City of Hearts" by Sleep Thieves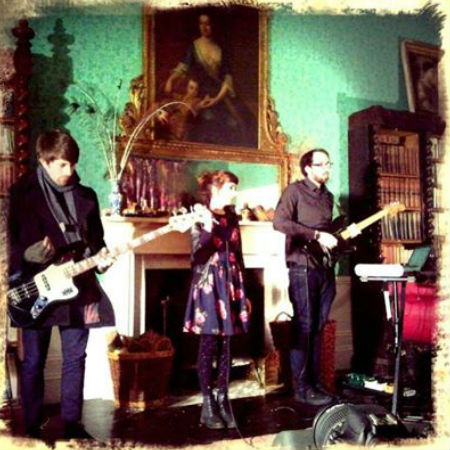 Hailing from Dublin, Ireland, Sleep Thieves, whose sound suggests ghostly apparitions flitting in and out of your barely waking moments making the name more than apt, is a band attracting a lot of notice from the powers that be of the British music scene.
Made up of Sorcha Brennan (vocals, synths), Wayne Fahy (Vocals, synths, bass, programming), and Keith Byrne (synths, guitar, bass, programming) who, according to their site, "bonded over film soundtracks and vintage synths", they have a flair for cinematically epic quality to their music, best seen in "City of Hearts", to the successor to the equally arresting track "Sparks".
There is a deliciously ominous thumping start to "City of Hearts" opening intro, which pulses and pounds with beating intent before being overlaid by Sorcha Brennan's whispery high vocals that possess both a fragile beauty and a singular strength.
It is a mystically beautiful track, which by all accounts makes quite the impression live, dripping as it is with moody electronica and melodies that march onward with resolute firmness even as they are wrapped in gossamer-thin almost angelic vocals.
"City of Hearts" is a song to immerse yourself in, to linger with, best enjoyed as it overwhelms and subsumes you; it is not a song that you simply listen you with casual nonchalance, and yet for all that, it is the perfect accompaniment to reflective nights staring out into the great dark disco-drenched beyond.
"Sea of Voices" by Porter Robinson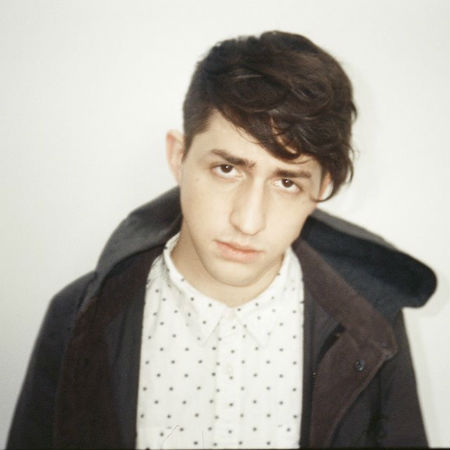 A devotee of electro house, Porter Robinson is a DJ and music producer on the rise.
Calling the university town of Chapel Hill, North Carolina home, Robinson has been creating music since he was 12, he found success from his first single "Say My Name", making a noticeable impact on Beatport's Electro House chart.
His latest slice of musical heaven is "Sea of Voices" which has a stunningly gorgeous melancholic feel to it, a melody so ineffably lovely and sublime you can't help but stand there in rapt awe.
It reminds me almost of the sort of sacred choir music you might find in a hip and happening cathedral that just happens to be happy to merge God and electronica together in one arrestingly beautiful tune.
Others like Your Music Radar have noted that it reminds them of "the deepness and euphoria of Moby's track "God Moving Over The Face of The Water" or a track from Underworld used in a Danny Boyle movie."
Whatever your take on it, it marks Porter Robinson as a man with the sensitivity of a poet and the ability to some of the most emotionally resonant music it has been my pleasure to hear in some time.

"Sweet Ophelia" by Zella Day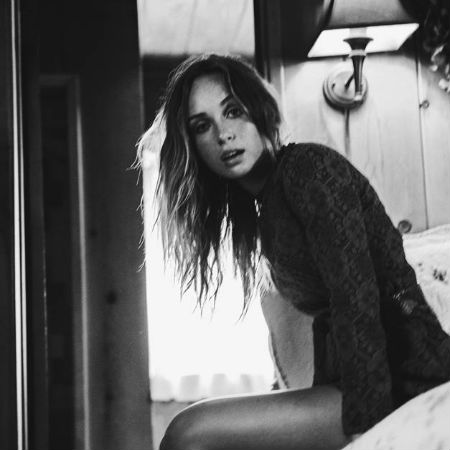 I's a truism of long standing that you should always make a great, memorable first impression.
Zella Day, who was raised in the small forest-encircled town of Pinetop, Arizona, where her parents ran a cafe that specialised in live music, has obviously taken that to heart with her debut single, "Sweet Ophelia", which soars with epic intent and melodic lushness, possessing everything you could ever want in the first song from any artist.
Her voice, which possesses both an angelic loveliness and the earthy grit of someone in touch with their emotions who knows how to channel them into song, soars over the beat-punctuated soft electronica.
And she is winning fans with her recent appearance at SXSW generating quite a bit of buzz for the artist who now calls Los Angeles home.
It is highly likely, and I say with only one song of hers to go on (albeit one utterly mesmerising one of the highest quality and listenability), that she will keep the buzz percolating along nicely given the evident talent she displays in "Sweet Ophelia".
I honestly cannot wait to hear what she does next, which is not a common sensation in a world where it seems like you have often heard everything before.
Now this is music 26 EXTRA! EXTRA! Read (and listen) all about it!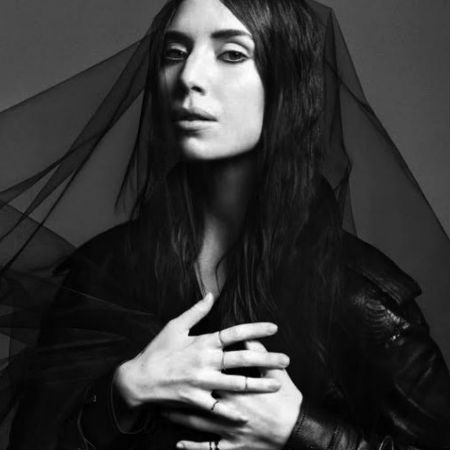 LYKKE LI, the delightfully enigmatic Swedish songstress has unveiled the cover art for her forthcoming long player I Never Learn which is due out May 5.
It's been preceded by the starkly beautiful, emotionally resonant singles "Love Me LIke I'm Not Made of Stone" and "No Rest For the Wicked" and is shaping up as a very promising release indeed.
And THE BLACK KEYS have released the mother of all fantastically freaky, trippy trailers for their new album Turn Blue, due May 13, via the most unlikely of sources, as Josh Dickey at Mashable explains:
"The Black Keys are known for creating a fresh-sounding, minimalist vibe with just drums and a guitar. But to announce their latest album, the band harnessed the powers of YouTube, a menacing hypnotist reading an uncomfortably sexual script, a trippy, spiraling record player, and oh yeah — Mike Tyson's Twitter account.

How David Lynch was not involved in this madness, we'll never know."
I suddenly have this mysterious urge to line up outside a record store to buy it NOW … hmm where'd that come from?