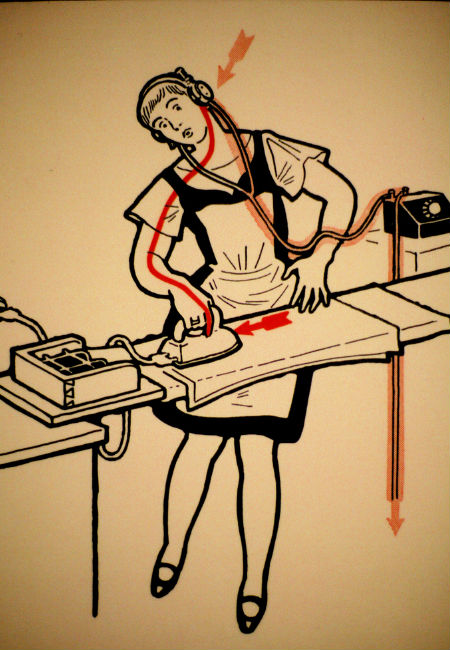 So life huh?
We expect it to be filled with premiere parties, champagne and organic entrees, mingling with stars and staying over for the weekend at Sandra Bullock's place in Austin, Texas …
… but instead we somehow end up, well, doing the ironing on a Saturday night while your cheap white wine warms next to your take-away Indian food.
Just a small disconnect right?
OK a freakishly large one really but fear not!
For though Usher may not be tucking you into bed at night, and your private jet (which you don't have) isn't flying you to the south of France for bagels with Bono, you still have music, which 9 out of 10 musicians will tell you totally transforms a commute in any major world city (the 10th musician had too much to drink and passed out in the toilets).
So here are your reality-altering tunes, all guaranteed to make your A-list-free life seem just that little but better …
"Do it Like Us" by Figgy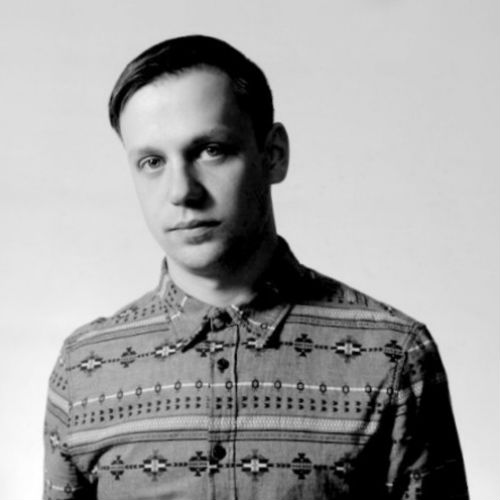 This bright, sunny track from New York DJ/producer on the rise, Figgy, is guaranteed to improve your disposition within just the first few bars.
Part of a growing sub-genre of house music called Tropical House, it's chock full of smooth R&B grooves, langorously upbeat synth melodies that rise and fall in steady, danceable motion and Figgy's hauntingly remote but richly warm vocals.
Featuring samples from R. Kelly's "Number One" (feat. the wonderful Keri Hilson), "Do it Like Us" captures a relaxed summer evening on the balcony supping mojitos vibe perfectly, sweeping anyone who listens to it up on to the dance floor and in the process turning the worst of days into the best of nights.
It's a new sound from an artist more used to the austere sensibility of chilled house but one which works well for him.
Here's hoping we hear more of this new warmer sound from this talented up-and-comer who has somehow manage to take everything good about music's ability to make life better and distilled into one hypnotically joyfully rollicking track.
"The Duchess" by TĀLĀ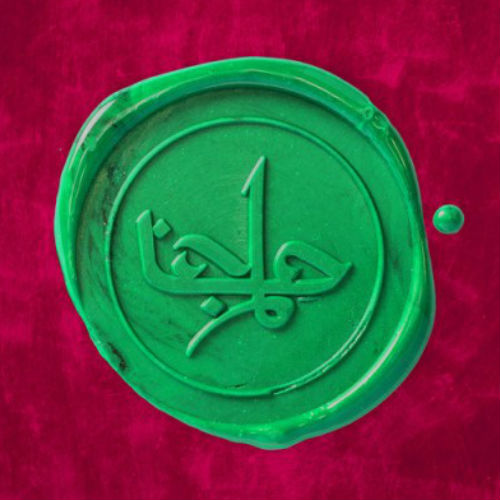 Even with all the endless torrents of amazing new music out there, it's still a rare day when an artist makes you sit up, stock exactly what you're doing and listen intently to their breathtakingly unique new music.
TĀLĀ, a British-based singer/songwriter/musician/producer of Iranian descent – yes she is extraordinarily talented – has managed such a feat, shaking away any lingering sense that I have heard everything musical under the sun, with her amazing track "The Duchess" (now joined by "Serbia", released in just the past few days).
What makes it so utterly different to anything I have heard before?
I will let The Ripe explain what makes it so special:
"There's an element of TĀLĀ's Iranian influence haunting among the vocal melody in the very beginning of the track that then completely disappears to build to a contemporary, feel good sound. The uplifting and at times ambient nature of the distorted vocals brings light to the otherwise ominous bass that defines the majority of the track. It's this combination as well as the electronic dance beats that give it such a distinctive sound overall."
It is the perfect marriage of otherworldly, almost haunting beats, TĀLĀ's hypnotic vocals and chilled electronica, a song so rich with emotion and sense of lost-on-the-moors stark sensibilities, a goose bump-inducing song that happily defies easy categorisation.
It makes TĀLĀ as an artist of distinctive voice, talent and passion, someone who will make an utterly unique mark on the musical world, not as easy task when it's so easy to simply go with the prevailing trends of the day.
I get the feeling we won't ever have to worry about that sort of sheep following the herd behaviour from this remarkable new musical talent.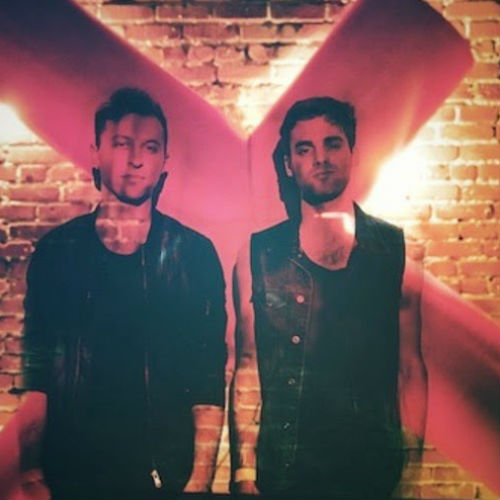 A five piece band from Macclesfield in the UK – Tim Monaghan (Vocals, Guitar, Keyboards), Danny Thorpe (Guitar, Backing Vocals), Matt Scheepers (Trumpet, Bass, Backing Vocals), Simon Millest (Guitar), Matt Welch (Drums, Percussion) – Racing Glaciers, by their own admission, "write music mostly about rivers and the nighttime".
This predilection for natural themes is evident in the feel of their lushly melodic songs, like recently-released "Moths", which flows along with a relaxed, though never insipid pace, the band's hauntingly soft vocals weaving in and out of the syncopated drum beats and unhurried guitar work.
It is a rare thing of beauty, chilled and serene that surprisingly never runs the risk of becoming background music for its languorous waft.
"Moths" is the stuff of slow, dreamy nights, quiet starlit walks through country fields, long slow nights of heart to heart talks over the flickering embers of a beachside bonfire.
It is in short, the soundtrack of an unhurried, contemplative life, one that takes the time to consider what's around you and joyfully, if unobtrusively, revel in it.
And it is Glaciers' ability to write songs that are this pure and beautiful that will likely win them a legion of fans, all of whom, if they have any sense,will listen to the band's music far away from the madding crowd by a river in the "Moths" friendly dead of night.
OOOO
"Say Anything" by Bagheera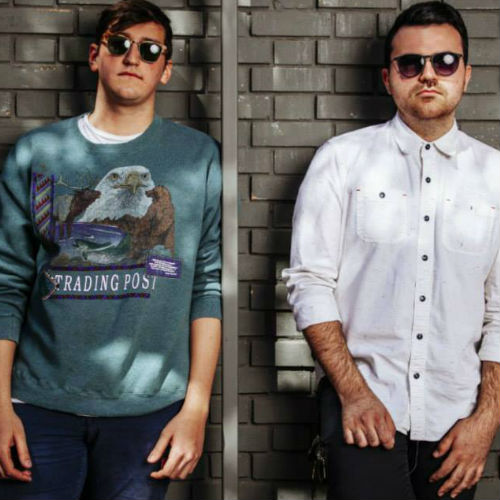 Bagheera, made up of Houston-based Aidan Kennedy and David Elkin, make the kind of euphorically upbeat dance music of which legends are made.
"Say Anything", a collaboration between fellow dance artist Twin Shadow and vocalist D'Angelo Lacy, is ecstatically joyful from almost the word go, its punchy melody and richly harmonised vocals barreling out of the gate with synth-driven impatience.
And it barely pauses for breath after that, although it is less manic than simply deliriously happy, bouncing and pounding along with the sort of abandon reserved for the best days of your life, those golden moments when reality isn't impending and everything feel intrinsically possible and unconstrained.
If you're looking for exuberant dance music, with intelligence and soul, that will lift your spirits no matter how you're feeling when you first hear it, then "Say Anything" is the track for you.
It is, not to be impossibly twee about it, the stuff of which happiness is made, and as Pharrell Williams made plain recently with the aptly-named "Happy", there will be always be a market for cleverly-written, beautifully sung songs that simply make you feel good.
"Airlock" by Bayou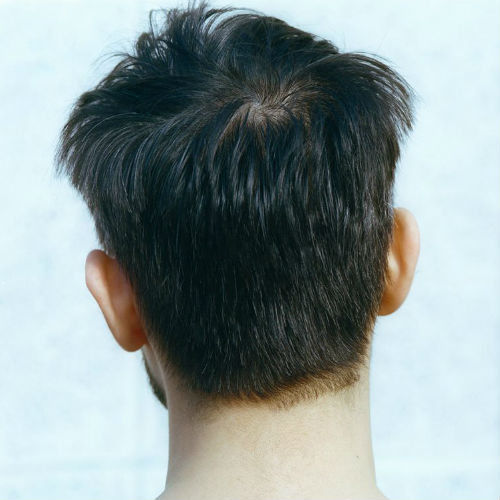 Bayou, who it must be said sports a gorgeously-styled head of hair, hail from good ol' London town, a city at one of the epicentres of the world's music scene.
Coming to attention with gentle, softly-distorted R&B of "Cherry Cola" in 2012, he released tunes that sported fragile but unmissable melodies, all anchored by his hypnotically passionate wisp-ish vocals.
At first listen, "Airlock" may sound like a departure from his trademark sound, its opening bars full of distorted synth beats, twisted melodies and electronically-manipulated vocals.
But this bold experimentation soon gives way to high flying, sweetly plaintive vocals and a stripped back stammer of beats, with two unorthodoxly complimentary styles ducking and weaving around each other through the rest of the song, an entrancing mix of bold and brassy, and darkly fey and sweet.
It's a magical combination that stamps "Airlock" as an entirely distinctive song that you won't forget in a hurry.
NOW THIS IS MUSIC EXTRA EXTRA!
If you've ever wondered what would happen if Lena Dunham, creator of HBO's Girls and newly minted author-to-be fell in love with talented music artist Jack Antonoff of fun., and now new side project Bleacher, you can cease the endless pondering and watch the immensely clever clip below.
It was created and produced by Dunham who has filled it with her trademark acerbically dark wit, which remarkably sits quite happily alongside the more hopeful, upbeat sentiments that Antonoff expresses in the song "I Wanna Get Better".
It also features some interesting cameos from the likes of Parks and Recreations Donna Meagle aka Retta aka Marietta Sirleaf.
* Thanks to Buzzfeed for tipping me off to this gem.
* And in the ever-evolving world of music charts where the old Top 40 chart has morphed into 1001 genre-specific variants, comes news that Twitter will now be the source of a new set of charts produced by Billboard.
The charts, according to Pitchfork, "will highlight the most popular songs being discussed at a given moment and over particular time frames. They will also document the most popular "new and upcoming acts."
Let the Retweet arms race begin!