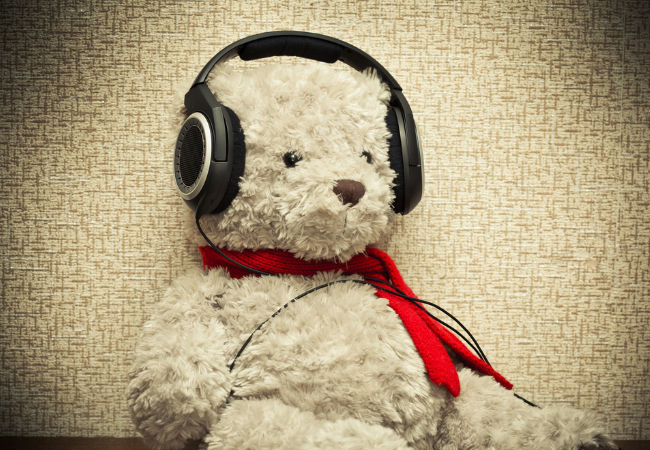 Yep, I know what you're all thinking.
The teddy bear (above) should be up and dancing, rather than lolly-gagging around in plush toy bliss.
And while normally I would say "Hey just let the bear sit a spell; being played with by children a lot is exhausting", in this case he should get up and get on down – technically a contradiction in terms but linguistically totally achievable – because I have found some amazing indie pop/rock for your listening pleasure and it's worth dancing too.
Or at least swaying or tapping your feet with some enthusiasm.
So get on up, get on down, and somewhere in-between enjoy the music …
"Shadows" by Bleachers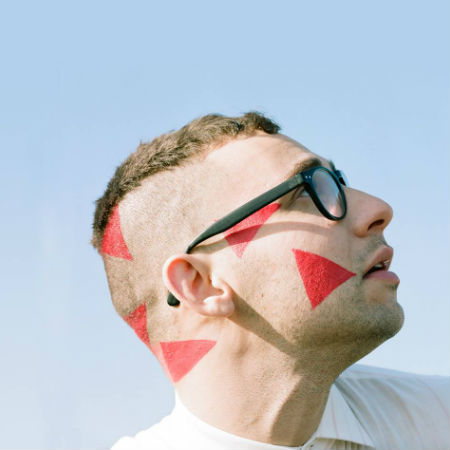 It's impressive to think that at just 29 Jack Antonoff aka Bleachers is a veteran of the music industry, a man who has been in two major bands, Steel Train, and of course, fun., of which he is still a vital member, a gifted songwriter who has worked with the likes of Taylor Swift and Sarah Bareilles, and a creative force who, in the midst of a punishingly busy globally-based schedule, still managed to record some new music just for the heck of it.
Bleachers was not originally meant to be a releasable entity but as he explained to Vogue, when he released that's exactly what it had become, he had no choice but to release the music:
"It came about really organically. We had been on the road and making our respective music for ten years already—so we each had a lot going on. But I was always making my own records. I have three music folders on my computer—Bleachers, Fun., and Other—the Bleachers folder started to fill up and I realized about a year ago that it was becoming an album that I felt strongly about—something I wanted to release and wanted people to hear."
And we can be heartily glad that he did since "Shadows", a song about loving the self-perceived less-than-loveable aspects of ourselves and others, and "We Are Better", songs rooted in the sound of his New Jersey youth, are infectiously upbeat songs driven by the beat of insistent drums, '80s synth sensibilities, and a sentiment so uplifting you can't help but be swept up in the gentle euphoria.
This is pop that is anything but disposable, bright, catchy music with substance that will likely fuel a thousand parties but also give people more than a little encouragement and yes pause for thought while they dance the summer months away.
"In Your Dreams" by Ghost Estates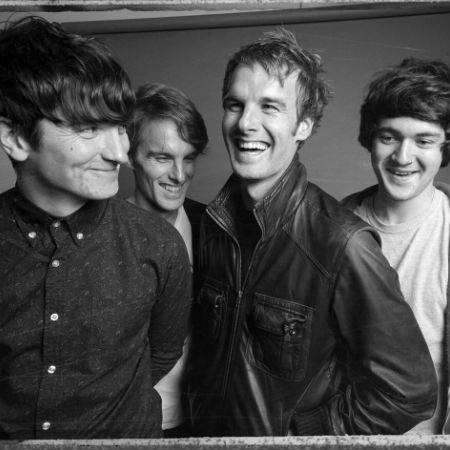 Ghost Estates, named after the many never-occupied housing projects in their native Dublin, Ireland, are back, bringing with them a second album, a new single "In Your Dreams", and a brand spankin' new sound that eschews the well-received multi-genre feel of their first effort in favour of a more focused sensibility.
It's immediately apparent on "In Your Dreams", which opens with driving drums, a playful melody, and an on-rushing sense that we're headed somewhere highly enjoyable as fast as possible, and we're really going to like it.
With Dan Doherty's airy, somewhat haunting vocals along for the ride, the song is irresistibly danceable, a sign that the band have taken the mix of genres such as new wave and indie rock from their debut, and fashioned into something that has kept the very best of the old yet infused with a new urgent and wholly pleasing sound.
It's clear that Ghost Estates are as far away from suffering a sophomore slump as it's possible to be, and I daresay we'll be hearing a lot more of the effusive reviews that greeted their first album – Nialer 9 called it "… the best Irish indie album in a long, long time!" – as they roll out more tunes from their as yet unfinished new album in coming months.
"One More Night" by Go Wolf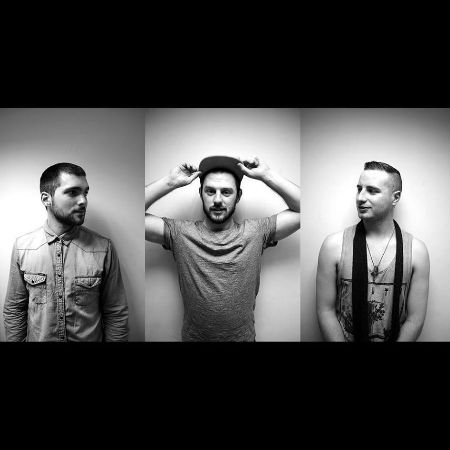 Still in Ireland, Go Wolf, who met one night after, of all things, a poetry recital in a Belfast barber shop, are eager for all of us to jump back to the '80s and enjoy "One More Night", or even a whole decade. with them.
And frankly after listening to the catchy sounds of their indie-disco infused track, I would happily dance anywhere with this remarkably band.
The song zips along with fervour, a rousing mix of synth-driven melodies, impossible-not-tap-along-to drums and plaintive yet bright vocals that recalls the very best of the fluoro decade and the most attractive qualities of the modern indie scene.
It's not surprising that they're attracting all kinds of well-merited attention for their fresh, original take on some old influences – they received a strong lift when French record label Kitsuné included them on its 15th Maison Compilation – and though they've only been around since October 13 when they released their first single, "Voices", it's a good bet that not only will they be a major part of anyone's northern summer playlist but that they'll be around for a long time after that.
Just "One More Night"? Hell I will take a decade or two thank you very much!
"Circles" by machineheart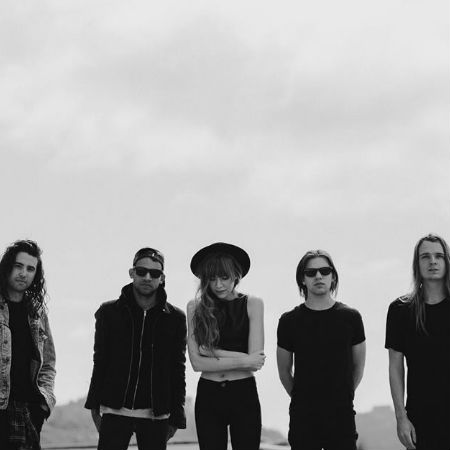 Hailing from the ever-sunny climes of Los Angeles, five piece band machineheart know how to craft a song that wins your music-loving heart over in just a few chords with a deep and long affair a certainty by the time you reach the end of their new song "Circles".
A brilliantly catchy coming together of a buoyant, bright synth-soaked melody, Stevie Scott's little-girl-lost sweet emotive vocals and a robust guitar sound, "Circles" is the first original release from the band who have released by bands like The 1975 and MS MR, among others to justifiably great acclaim.
Rightly described by Brandon at The Burning Ear as "a jam for sunshine, dancing, crushes, and singing in the car", you can't help but listen to the song over and over again, drawn in by Scott's innate ability to hone in inexhaustible hooks that never outstay their welcome and make pretty much everything you do while listening to it feel impossibly wonderful.
The product of Scott's tireless dedication to working on her musical craft over a number of years and a slew of solo EPs, machineheart is a sign that good things will always come to those that wait, and are by extension, inordinately talented.
"Circles" is so good in fact that you can't help but be excited by what awaits us in machineheart's soon-to-be hook-laden future.
"Oola" by Little India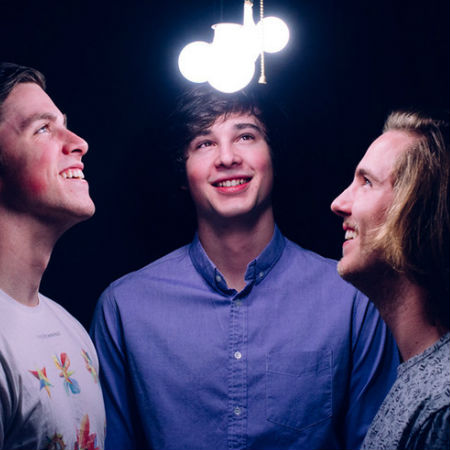 I adore "Oola" from Vancouver three-piece Little India (Conan Karpinski, Dallyn Hunt and Andrew Dixon).
Ever since I heard the opening airy synth beats, that seem to bounce across your ears like they're made of aerated bubbles, and listened to Karpinski's joyfully gentle vocals (aided by Alyssa Lynch's gorgeous harmonies), I have been firmly in love with the latest track from Little India, who are have been touring steadily through western Canada since the release of their debut EP Up All Night (out 19 November, 2013).
The infectious happy vibe of "Oola" is the perfect follow up to songs like "Sleep" and "All You Know", all of which made good use of the band's tight harmonies, love of good electronic-influenced indie rock and knack for crafting the perfect catchy song.
This is music to feel insanely good about life to, with melodies held aloft by youthful enthusiasm that shows no sign of dimming even remotely just yet and has seen them putting on compelling live shows, playing with the likes of The 1975, Jets Overhead and Atlas Genius.
NOW THIS IS MUSIC EXTRA EXTRA!
OK Go have done it again.
After a succession of viral-ready, incredibly imaginative video clips – who can forget the band managing to run like maniacs on treadmills while singing "Here We Go Again" ? – they're back with a mind-bendingly clever piece of visual trickery that will have you wondering what it is exactly you've just seen.
It is the natural outgrowth of the band's passion for a whole host of things that go beyond simply the infectiously good music they make, as band member Tim Nordwind told Mashable:
"We're four people who are very interested in music, art, video, books. We're lucky enough that we have a job that can combine music, video, art and fashion".
It doesn't hurt of course that the song it accompanies "The Writing's on the Wall", the lead single from their fourth album Hungry Ghosts, is an incredibly listenable song into the bargain.
And last but not least here's über-talented fiddler player and dancer Lindsey Sterling, who I have adored ever since a good friend introduced me to her energetic, uplifting and visually-imaginative music, performing at the 2014 CMT Music Awards.
She was on stage purely to introduce singer Hunter Hayes but by all accounts pretty much stole the show.