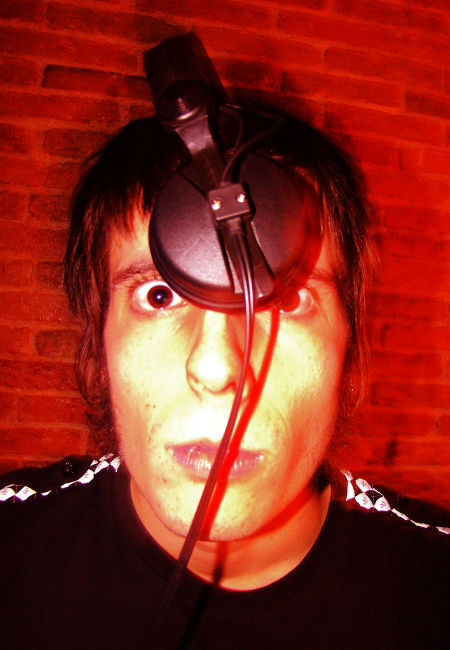 It's time my friends to musically zip around the globe!
From Sweden to USA to Australia and back to the UK via Canada, I've gathered together five amazing songs by up and coming artists from around the world that have that something irrefutably special about them.
All of these remarkable artists have in common a commitment to arresting, unique artistry, sounds that though they may draw on diverse sources, nonetheless have a ring of unmistakable, impressive originality.
And they all sound amazing.
But don't just trust me on that – have a listen for yourself …
"All We'll Know" by The Hics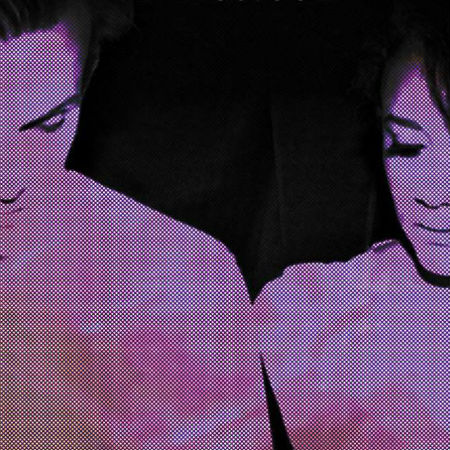 All through school we're told that knowing things like the square root of the hypotenuse will be our salvation in later life; a bridge to success unimagined, heights previously unscaled.
No one, however, said thing one about school delivering a glittering pop career but it's exactly what attendance at Pimlico Academy in South London, which luckily for its pupils has a government-funded music course, delivered unto the members of The Hics, along with the likes of Elly Jackson of La Roux and Roots Manuva (aka Rodney Smith).
Suddenly paying attention in class looks a whole lot more attractive, especially when it can lead to making music as seductively slow and luscious as this, what the band like to call "electronic soul", which according to Music Times, mixes in "elements of nu-soul, lo-fi electronic and R & B", anchored by the luminous harmonies of lead singers of Roxanna Dayette and Sam Paul Evans.
It is music that owes as much to sultry late night cabaret clubs as it does to contemporary acts like xx and Arthur Beatrice, and it's already garnered them a lot of well-deserved attention and headlining shows for their debut EP Tangles, which has now been followed but a month ago by the sublime delights of "All We'll Know", which The Line of Best Fit described thus:
"The Sade-esque track pairs electronic infused arrangements together with Roxane Dayette's soulful voice and its deep-voiced, unsettling counterpart. The song – snapping and clicking through its skittering beats – is complimented by warm guitar, synth chords and silky bass lines, colouring The Hics' new single with gorgeous, summery tones."
It is divinely warm, richly chilled music that you can fall deeply into, luxuriate in, awash in harmonies and melodies so soothing for the soul and yet so lyrically emotionally substantial that both the mind and the heart are fed.
"Change" by Mapei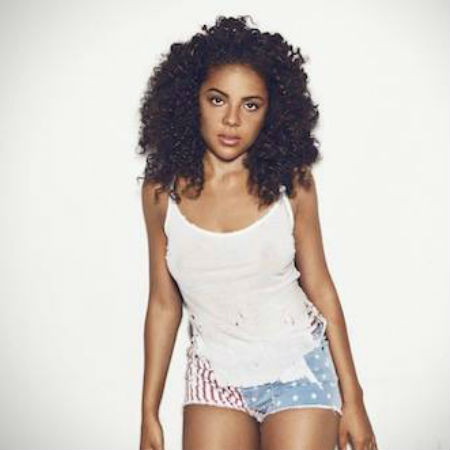 Mapei is proof yet again that the pool of talent of insanely good young singers in Sweden, with in case some help from the the USA, is deep and wide and seemingly limitless.
This is not to say that she sounds like anyone else that has come before, part of some Scandinavian factory producing like-minded, like-sounding souls.
Far from it – Mapei is gloriously and rewardingly one of a kind, the product of a childhood split between Sweden and USA, an exotic upbringing augmented in later life by stays in countries as diverse as Tunisia, Portugal and Brazil where she worked hard discovering her creative voice, something she felt eluded her after the release of her debut EP, The Cocoa Butter Diaries, in 2009.
If "Change", which follows up the equally impressive single "Don't Wait" – both of which are precursors to an album Hey Hey releasing August/September this year – is anything to go by, she has found herself a profoundly distinctive, beguiling voice all her own that has everyone talking, and naturally, listening like fiends.
"Change" is anthemic, motivational pop at its best – the chorus soaring melodically and vocally, interspersed by atmospheric rap that declares with conviction "We're all waiting for a change, we are, we are", and backed by military-like drumbeats that pound away behind the uplifting song that never slips down a notch or loses that goosebump-inducing of something game changing in the offing.
This is remarkable pop in every way, the calling card of a major talent who I am guessing will only impress even more in a couple of moths time.
Want to know about Mapei? Read a review with her at music blog Pigeons and Planes.
"Sensual" by T V Å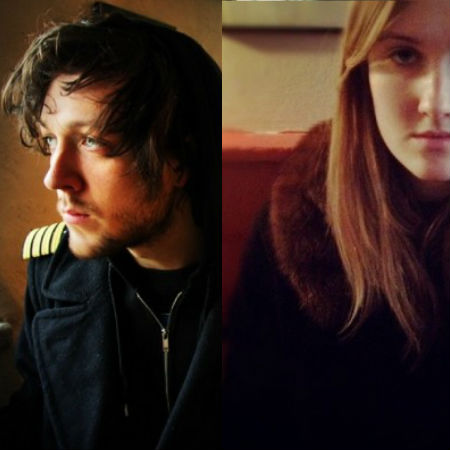 T V Å, possessed of a name so unique that it happily sends Google's search engine into a querying meltdown, are a brother and sister duo from Stockholm, Sweden making some might fine music of their own.
In keeping with the appealing duality of the best of Swedish pop, which uses clean, elegant, upbeat melodies to explore darker themes of love and loss, "Sensual" is a song that perfectly balances dance floor escape and hedonism with introspective melancholic musings.
It's an eternally pleasing mix of darkness and light, of melodically bright and breezy with lyrically intense that reflects the fact that many people are on the dance floor to try and loose the bonds, if only for a song or two, or an entire night, their cares, and worries and woes.
And songs like "Sensual" are just the soundtrack for that sort of holiday from reality, its simple, crisp, clear note-on-note intro giving away to insistent, pulsing beats that ripple and groove beneath lyrics of unrequited love.
It's a masterful merging of the highs and lows of life that suggest T V Å know what life really is like on the dance floor, and intend to give you something to think about while you dance away the night.
"Arcadia" by Kite String Tangle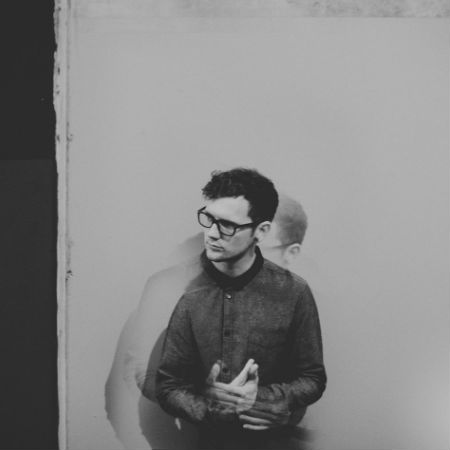 The wonderfully playful moniker aside, which recalls all the wonders, frustrations and fun of childhood, Kite String Tangle aka Brisbane, Australia-based singer/songwriter/producer Danny Harley, crafts some particularly beautiful, emotionally-resonant music.
With a voice that evocatively channels all the agony, ecstasy, joy and longing you could ask for, his songs are things of rare and delicate design, surging with 1001 shades of emotion, carried aloft by music that is exquisitely, undeniably, almost heavenly in their beauty.
Rising to national attention in Australia thanks to government-funded national youth radio network Triple J – Kite String Tangle came in at #19 on their Top 100 songs in 2013 with "Given the Chance" – he is now in demand internationally, appearing at both SxSW and Coachella to rapt reviews.
Somewhere in the middle of wowing everyone between Sydney and Austin, Texas, and all points in-between, he's found the time to complete his debut EP, Vessel, heralded by lead single "Arcadia" which he describes this way on his personal website:
"Current single "Arcadia" again displays Harley's ability to produce delicate electro-pop, which explores his own feelings of nostalgia and introspection in a way that will reach all music lovers."
It's rare to find an artist who can lend electro-pop as much humanity as Kite String Tangle manages, a combination that is likely to see his already large number of fans grow still further in the years ahead as more and more people lose themselves in his stunningly immersive musical embrace.
"I Love You Money" by Lowell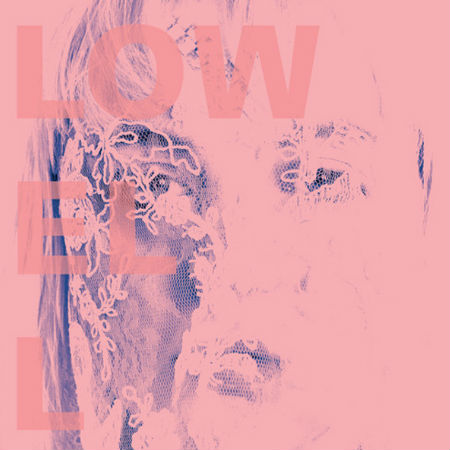 Toronto-based singer/producer Lowell, full name Elizabeth Lowell Boland, indisputably knows her way around a catchy song, but don't just take my word for it.
The artist, who is garnering a reputation as a thoroughly unorthodox pop diva, who wouldn't know a cookie cutter, production-line song if she fell over it, sees it much the same way, telling T Magazine she is drawn all kinds of interesting music:
"I have a tendency towards making super-quirky, happy pop but I can also write Lana Del Rey-style dark, depressing music."
"Love You Money" is a definite case in point.
With whoops and hollers, whistles and claps, and the hookiest of bright upbeat pop hooks, it is most certainly in the former camp of the songs she makes, bouncing along with irrepressible verve and fun, but also having something distinctly worthwhile to say into the bargain, referencing her time as a stripper Sara V. at a time when she "went off the deep end with drugs":
"It's about being the queen of the room, enjoying taking men's money." (T Magazine)
She's part of rare breed of pop artist who not only has something to say and an attractive melodic way of saying it, but is intent on saying on it her own terms, reason enough to embrace this unique artist from the great white north.
NOW THIS IS MUSIC EXTRA EXTRA!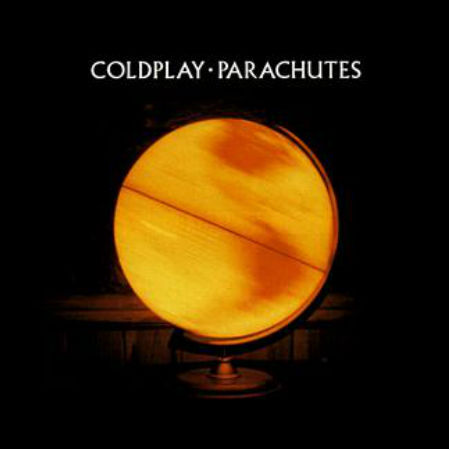 Coldplay's debut album turned 14 on 12 July, a point highlighted by NME who gathered together 50 Geeky Facts You Didn't Know About Coldplay to celebrate the event.
I have fond memories of finding this album, way back in mid-2000, when Coldplay were barely on anyone's radar in Australia – a far cry from the present where they fill stadiums with ease and attract hundreds and hundreds of fans to the filming of a clip for "A Sky Full of Stars" – and I had to search a number of stores to find it, on the strength of a 30 second sound grab of "Yellow" on CNN's then world music program.
It was a total fluke that I saw that clip – it was a part of a report on that year's British Mercury Prize Awards which Coldplay had been nominated for – and a similar stroke of luck that I tracked the album down in the music section of David Jones department store, who had a reasonable range but were hardly the arbiters of up-and-coming music nor stockists of an electric range of music by any stretch of the imagination.
But I am so glad I found that album because Coldplay, for all their too-cool-for-school detractors, have turned out to be one of the most enduring, down to earth, musically consistent and rewarding bands I have had the pleasure to follow.
So happy anniversary guys and thank you for some profoundly good music!
To finish off, here's a brilliant clip from John Legend for his song "You & I (Nobody in the World)", which features the amazingly talented Orange Is the New Black star Laverne Cox, who has just been nominated for her first Emmy Award (source: Vulture)