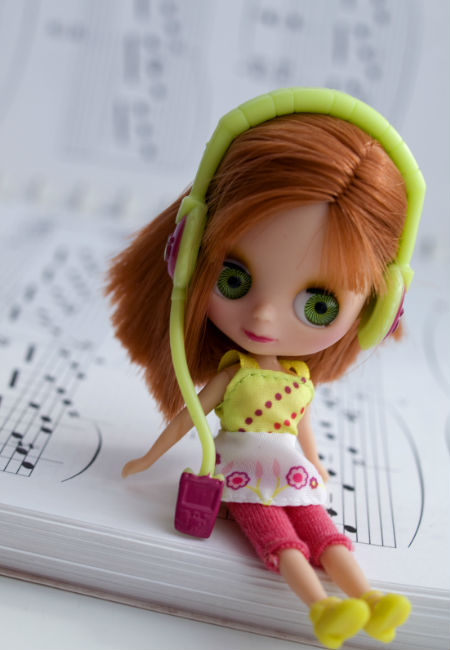 I hear ya – it's been a grindingly long week with little to enjoy but a burrito for lunch and a wine at the bar on Wednesday night before heading home on a crowded train.
It's precisely why these five songs are what you need right now.
They're by and large unhurried affairs but all possess a fierce sense of their own artistry, a rich, unforgettable musicality and all are balms for the weary, rat race-savaged soul.
So slip off your shoes, pour a drink, sit back and soak in some music.
You've earned it.
"Be Ache" by GEoRGiA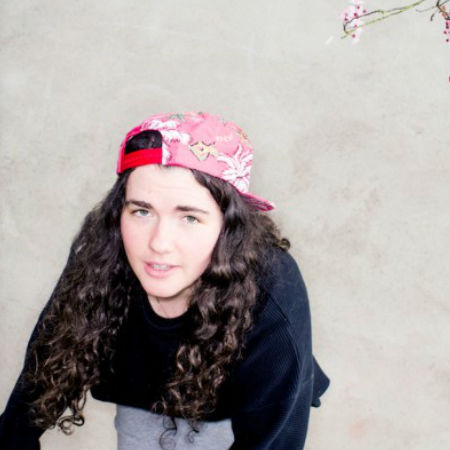 "Be Ache" may be London-based producer and multi-instrumentalist GEoRGiA's debut single, and the first release from her 4 song EP Come In, but it is by no means her first step onto the world's musical stage.
With a long history drumming with artists such as JUCE, Kate Tempest and Kwes, GEoRGia aka Georgia Barnes, has been around the traps a while and it shows in the confidence and sophistication of her sound which recalls Crystal Castles and The Knife, two bands with one foot in the avant garde and another in the accessibility of pop.
It's definitely the sort of ground that "Be Ache", a song that surges with passionate, disembodied and distorted vocals, an insistent, otherworldly melody and a luxurious sense of being carried away to somewhere far, far away while your feet staying quite firmly where you now stand.
It's that kind of song – a dreamy landscape of chilled electro-pop, that is nonetheless possesses a fierce personality of its own.
What is most appealing about the track is that, for all its influences, it sounds like nothing else around at the moment, proof positive that this talented artist-on-the-rise is very much fashioning her own artistic statements, beholding to nothing but her own vision.
"LIfespan" by Vaults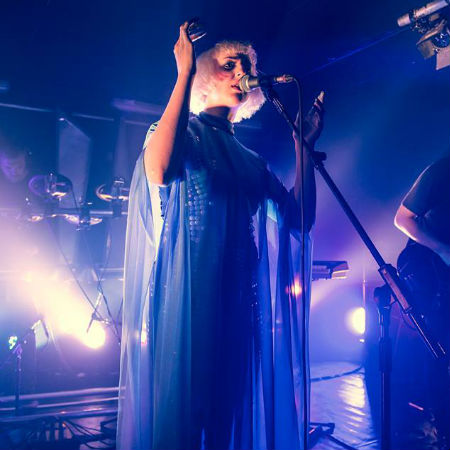 Have you ever stood atop a remote, cold, windswept mountain and look out over endless landscapes, wrap in dawn's first light or the lingering mist of chilled winter's morning?
It's that exquisite cinematic sense of being everywhere and nowhere all at once, of being part of something massive and yet intimate, that is conjured up by the second single "Lifespan" from mysterious and enigmatic London synth-pop trio Vaults.
Anchored by emotionally-haunting vocals that seem to ache with a thousand kinds of sadness and regret, it is a beautiful song redolent with an expansive sense of musicality and yet centred in the fragility of small "p" personal experience where hearts are broken and mourning is profound.
It's hard not to be swept into the lush synth sweeps of this song, which is desperately sad and yet wholly, enthrallingly gorgeous all at once.
It's music that caresses the ears and deeply impacts the heart all at once, the sort of artistry that reminds you that being alive is a beautifully contradictory mix of simultaneously sensing beauty and feeling pain.
Veyr few bands really nail that dichotomy and manage to make it listenable into the bargain – Vaults has done it perfectly.
"Comin Thru" by Kwamie Liv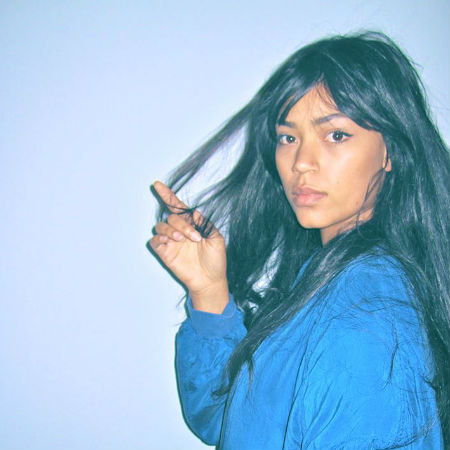 "Comin' Thru" kicks off with some light, playful glitches and bleeps, seemingly indicating the start of some experimental electronica before opening up into a reasonably conventional R&B sound for oh, a bar or two.
It's then that the smoky vocals of the Danish-based singer, who has called countries as diverse as Zambia, Ireland and Bangladesh home, come to the fore, augmented by a host of gleefully creative flourishes courtesy of producer Baby Duka who keeps things casually upbeat throughout.
And that is the real genius of this languidly gorgeous song – it's cabaret-cigar smoke-filled ready but with all sorts of innovative bells and whistles that lend it the sort of pleasing edge that many run-of-the-mill R&B practitioners gunning for space on the charts would be wise to note.
It's a more than worthy bedfellow for songs on her EP Lost in the Girl like "5 AM" and "Paper Planes", all of which possess this sense of drawing from a thousand different international influences while ultimately sitting in a place of quiet, whispered contemplation where the music is laid-back but never, ever dull.
The best part is that Kwamie Liv is a delightfully authentic, someone who, as she admitted in her first online interview with the consistently excellent Pigeons and Planes music blog, makes music because it matters to her, not for the expectation of fame and glory:
"That's incredible because for me music has always been so useful, to be able to—even in a small way—join that wave is something that I'm very grateful for. I know what it's like to listen to a song and be like, "Oh my god." The fact that even one person feels like that about what we've created is really humbling."
It's music that has once step in what has gone before, and one in what is to come, the sort of music that bristles with personality and authenticity but never in a hurried or anxious way, a relaxed but never bland sound that comes from the heart of an artist who is content "to let the music do the talking."
"Robots" by RDGLDGRN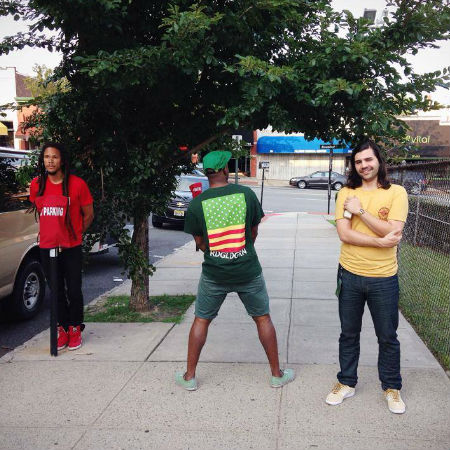 Switching things up a gear or two, DC-based RDGLDGRN always look like they're having a bundle of fun.
But don't think for one second, this implies that their songs are even remotely vacuous or disposable.
They invest their substantial, clever songs with playfulness sure but never at the expense of crafting accessible, interesting music of which "Robots" is a prime example.
Following on from the contagious sound of "Doing the Most", "Robots", with drums by dave Grohl and co-production co-writing by Pharrell Williams – both of whom appear in the song's music video – and cover artwork by the legendary Ghica Popa, is full to bursting with energetic guitar work, a hard-to-ignore vibrant melody, summer anthem chorus and cheerfully upbeat, party-time vocals.
It's a heady mix that comes together in a song that will no doubt be played at more parties and BBQs than anyone can count but which doesn't sound like it was created expressly for that purpose.
Rather it simply sounds like three friends having fun making music they love, with all these good influences ending up in clever, one-of-a-kind and eminently listenable pop.
"Out of Touch" by HANAH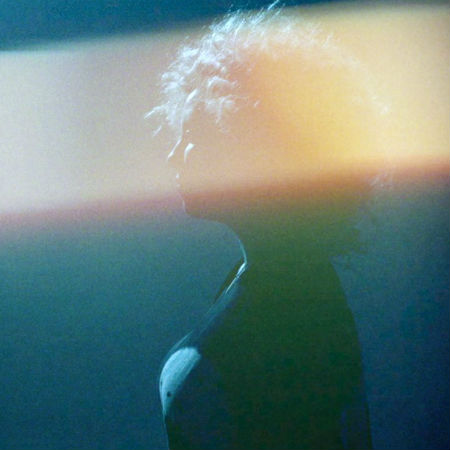 "Out of Touch" is a dreamily gorgeous track straight out of the gate.
The result of many years of perfecting her songwriting and music-making craft through moves from Boulder, Colorado to Boston, Massachusetts and then to Brooklyn, New York, the first song from Hannah Taxman, as her production partner Luca Buccellatti knows her, is all kinds of simmering, otherwordly, simply beautiful pop.
There is something intoxicating about the way the layered vocals ooze and bleed into each other, creating a delightfully rich and full harmony that sits perfectly atop a slow-moving but entrancingly-paced melody.
But don't take my word for it.
Here's what Pigeons and Planes had to say about the song:
"It is an immaculate piece of soulful, dreamy songwriting. The rumble of a single guitar bounces of chimes and a lazy bed of synthesizers and birdsong as Taxman laments the disconnect she encounters on the day to day. That's the song's first act. It smooths you out before launching into the second half—a driving pulse of drums enters and HANAH's history as a soul singer comes to the fore with notes of gospel and doo-wop."
Given how utterly original and breathtakingly mesmerising this song is, I can only hope that HANAH picks up the pace of production just a little so we can luxuriate in music that is as heartfelt as it is lovely.
NOW THIS IS MUSIC EXTRA EXTRA!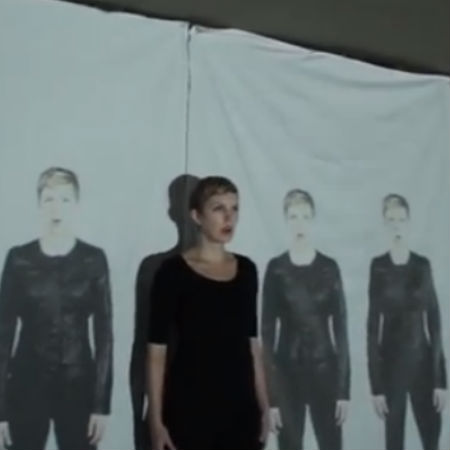 POMPLAMOOSE KILLED THE RADIO STAR?
No "Video" is still the culprit when it comes to The Buggles 1979 synth-pop delight, but Pomplamoose have done a typically inspired job of covering the classic song, which was included on their newly-released album Season 2, a pleasing mix of their original songs and creatively-rendered covers.
If you like what you hear you should think about becoming a patron of the talented duo via Patreon, like I have, which will set you back $5 per song (each release comes with a video) and which allows Jack Conte and Nataly Dawn to keep making sweet, beautiful music together.
And here for your listening pleasure is the original performed by The Buggles live in front of Prince Charles in 2004 …
A MONUMENTAL SPACE VIDEO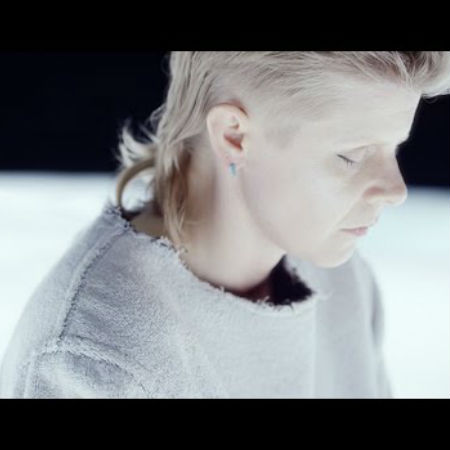 One of the standout tracks from Do It Again, the collaborative EP from clever Swedish pop sensation Robyn and her frequent musical partners Röyksopp, "Monument" is an epically beautiful track that transports you to another time and place.
So it is fitting that this emotionally-evocative track is now accompanied by a music video, "whose pensive moodiness", notes Death and Taxes Mag, "recalls both 2001: A Space Odyssey and Steven Soderbergh's 2002 film Solaris."
It's a work of art and worth disappearing into as the lush otherworldliness of the song washes over you.
CHEATER! CHEATER! (use voice of Valerie (Carol Kane) from The Princess Bride)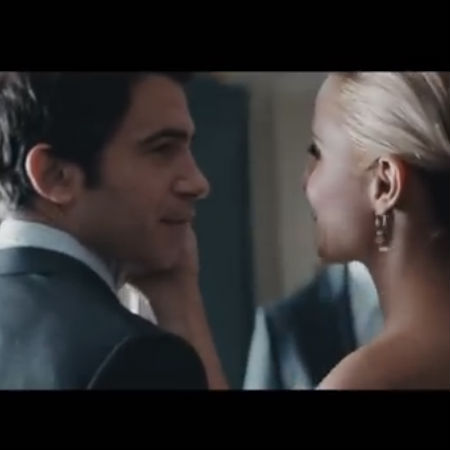 Sam Smith, who recently released his debut album The Lonely Hour, has a voice straight from the gods.
Pitch perfect, it serves up all kinds of emotion in ways that cut straight to the heart and the highly-evocative "I'm Not the Only One", which features Chris Messina (The Mindy Project) and Diana Agron (Glee) , is a perfect example of this immensely talented singer at work.
The music video for the song, directed by Luke Monaghan, is every as affecting as the song, a timeless look at the emotional desolation caused by adultery and the devastating effect it has on one particular relationship.
And here's the Behind the Scenes video for the clip which features Sam Smith talking about what inspired its look and feel.
SHE & HIM DON'T "BELIEVE A SINGLE WORD WAS TRUE"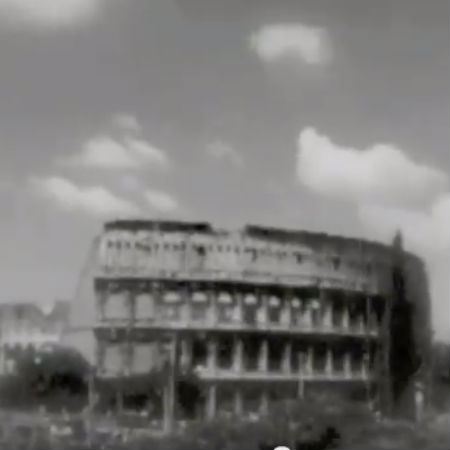 American indie folk/pop duo, She & Him (Zooey Deschanel and M. Ward) are back with another album of their delicious retro styled pop stylings in the American fall and have released a short clip of new music to announce its impending arrival.
It's all in crackly vintage black and white, overlaid by Deschanel's gorgeously fey vocals and lyrics that speak of the disbelief that the love of your life might have found another to hold close:
"When my friends told me you had somebody new, I didn't believe a single word was true."