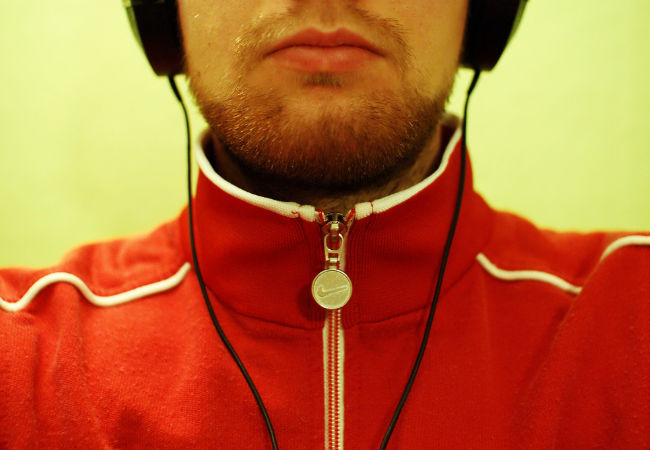 Whoosh!
Was that another second, another hour, another frantically busy day of life screaming on by?
Yes it was, and while it is energising and thrilling to a point, and gets the blood pumping and the juices flowing, there comes a time when you need to ramp things down, watch the sun sink down below the horizon and stop and smell the roses, or at least drink a fruity, flowery wine if nothing else.
And what would all that peaceful naval-gazing be like without some chilled music to accompany it?
It's the reason why I have picked the five following groups, all of whom are distinctly different but share a commitment to creating gorgeously original music that will soothe the aching, frantic soul and take it somewhere soft, relaxed and far, so far, from the maddening crowd …
"Coming Down" by Buchanan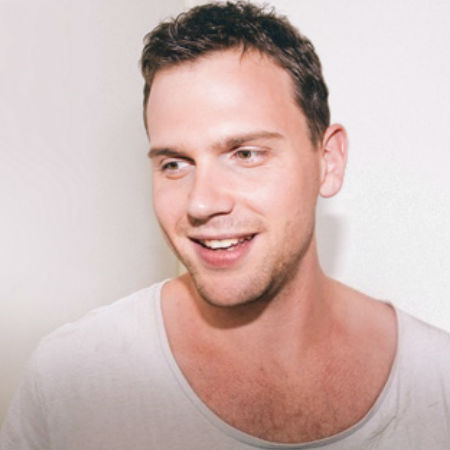 According to the very good people at Triple J Unearthed, an initiative by Australia's publicly-funded youth radio broadcaster to find and promote hitherto unheard musical talent from all corners of this wide and sunburnt country, Buchanan, once of Melbourne, now of London, England, are pronounced "bew-cannon".
This will in no way, of course, influence your enjoyment of their one album, two EPs and catchy new single "Coming Down", the latter of which was how I came across the alternative rock/pop band formed by the sublimely talented English-born Josh Simons and his friends in 2009, but I thought you should know how to say the group's name before you start incessantly talking about them because, trust me, you will.
One listen to the endlessly listenable "Coming Down", the first fruit of their quest "to find new and interesting ways to meld some of the dancier elements that our producer Simon Duffy has brought to the table with our more traditional acoustic/alternative roots" (Vents magazine), and you will want to talk of nothing else.
Recalling the tribal African sound and joyful danceable pop exuberance of Dario G's "Sunchyme", the Simon Duffy-produced track (Dirty Vegas, Leftfield) is an infectious mix of electronic dance influences, exhilarating harmonies, a soaring chorus and grounded, acoustic pop that made their name in Australia before their triumphant shift to Europe.
It has received major airplay on some of the UK's biggest radio networks and it's not hard to see why – "Coming Down" is one of those giddily happy songs that will have you on the dance floor in an instant, an ecstatic grin on your face, its appeal widespread without being in the least bit generic.
So get on up and get down and get happy and remember there's another album on the way to keep you on your feet.
"Don't Tell" by Mansions on the Moon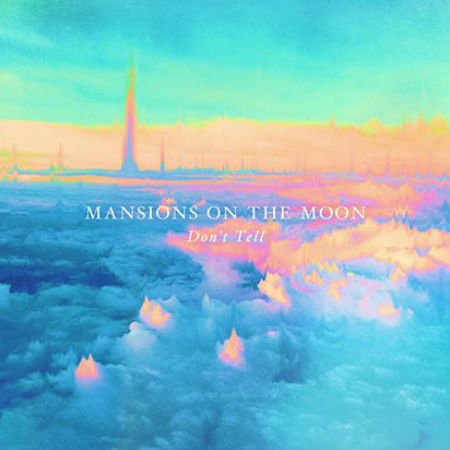 If you're showing a marked reluctance to stop grinning like the happiest person on planet earth after Buchanan's pop gem, then immediately turn your attention to "Don't Tell", the latest slice of what Stereogum perfectly summed up as "an effervescent strain of dance-pop that matches the glossy metropolitan music of Phoenix and Empire Of The Sun with crisp disco production that gives the sense that you're dancing in a dream."
And the band you have to thank for this sublime drop of glistening pop is Mansions on the Moon (Ted Wendler, Ben Hazlegrove, Jeff Maccora and Lane Shaw), a four piece band based in L.A. who have the incredible knack of conjuring up songs from the musical ether that come suffused with otherworldly harmonies, insistent, beautiful melodies and a beat that will have you up and dancing in no time flat.
Their exquisitely infectious songs, which Shae Haley and Chad Hugo of N.E.R.D. referred to as "the future of music" – a high accolade by any yardstick, but one made even more impressive, coming as it does from musicians of such talent and great renown – have attracted a huge amount of attention, most notably on Wiz Khalifa's Green Carpet Tour in 2012, which was the first time they had toured as a proper band.
With a name that reflects the enormous challenges in forging a career in the music industry – as they told Rebecca Haithcoat of LA Weekly, "So many people are trying [to make it in music] it does seem impossible, like building a mansion on the moon" – and a sound they jokingly referred to as being not unlike "a Christian trance band", Mansions on the Moon are that rare breed of grounded musicians that make music that is anything but.
In fact, awash in the euphoric surge of their songs, it would not be hard to imagine yourself being transported far, far away from your daily troubles and cares, the ultimate compliment for any band, especially one as talented as the men of Mansions on the Moon.
"Black Lemon" by Generationals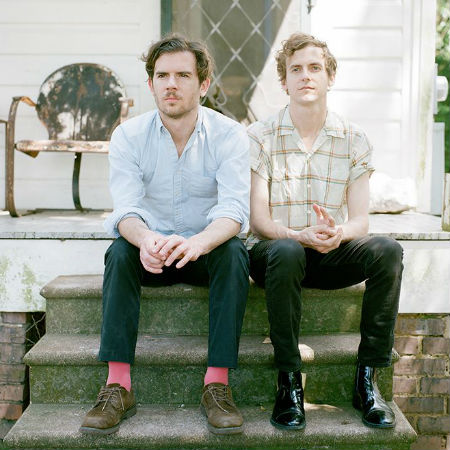 If it wasn't for the sheer abundance of music in this day and age, I would be almost embarrassed about the fact that it has taken me this long to come across the delights of the New Orleans duo, Generationals, who have released one EP, three albums, and are reading their fourth, Alix, for release on September 16.
Playing in much the same musical vein as Mansions on the Moon, but very much in possession of their own sound, look and feel, Generationals, comprised of Grant Widmer (vocals/guitars) and Ted Joyner (vocals/guitars) have been at the music of crafting irresistibly attractive songs for quite some time now.
First coming together as The Eames Era, a Baton Rouge-based band who managed to get a song on the Grey's Anatomy soundtrack in the initial heady days of the now veteran show when groups left, right and centre were finding themselves thrust into the spotlight on the back of the travails of Ellen Pompeo's angst-ridde doctor, they formed Generationals in 2009, naming their new musical endeavour, according to the Austin-American Statesman, after watching CNN's coverage of the 2008 Presidential election where "nearly every issue was dubbed a 'generational' issue".
Armed with an up-to-the-minute band name, they chose instead to draw their harmonies-rich pop sound from the '60s, mixing it in with a light, breezy band of pop that owed much to the guitars they have been playing since their kids, an innate gift for plucking divinely-beautiful melodies out of nowhere, and the nous for blending the acoustic and the electronic together to intoxicatingly pleasing effect.
And "Black Lemon", one of the lead tracks from Alix, fits into that fine tradition, mixing what NPR said was "marimba-based jolliness and lyrics tinged with darkness" to create a song that "looks at life's ties that bind and searches for ways to chill and not fight every battle."
However you choose to describe, Generationals have created music so substantial and yet so light and bouncy that it's impossible not to want to download everything they have ever recorded and do nothing but listen to it.
Wait, that's already happened! Best you catch up too …
"Holy Soul" by Salt Cathedral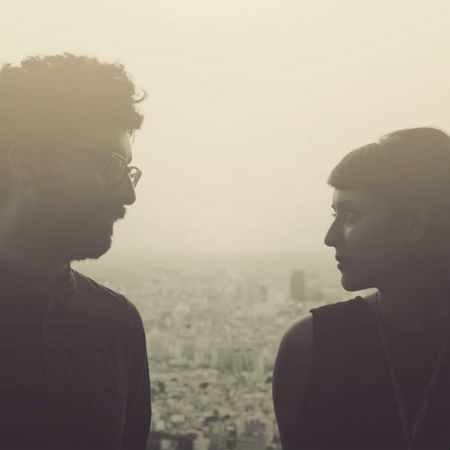 Salt Cathedral, pleasingly sporting one of the most one-of-a-kind evocative names I've heard in a while, are another entry in the burgeoning genre of ethereal pop, and a welcome one, merging a light-as-air sound with intelligent, thought-provoking lyrics which have been channelled into the laconic beauty of new single "Holy Soul", described by music blog Pigeons and Planes as "a balladic take on their otherworldly synth-pop."
It is departure from what Line of Best Fit referred to as Brooklyn-based Salt Cathedral's "propensity for crafting wonderfully vivacious and layered pop songs" but it works superbly, anchored by a delicate, languid melody and the fey, dulcet vocals of Juliana Ronderos (who together with Nicolas Losada writes, records and produces all the band's songs) which are never less than ineffably lovely.
And Salt Cathedral, according to Consequence of Sound, have drawn from a multi-country well to craft their appealing sound with Ronderos and Losada hailing from Columbia, and the rest of the band Silvio Vega (guitar), Stefan Bildy (drums), and Tommy Hartman (bass), coming from Florida, Canada and New Jersey respectively.
If that wasn't diverse enough, the five prodigiously talented musicians came together in Boston before settling down in New York City, home to a dizzying around of up-and-coming bands and a music scene that startles with its breathtaking sound and vision.
This melting pot of music has clearly inspired the band who have shown they can craft music to get you up and dancing, and now with the lush "Holy Soul", sitting down and calmly watching the world slowly and gorgeously slide on by.
"Everything U Need" by Javelin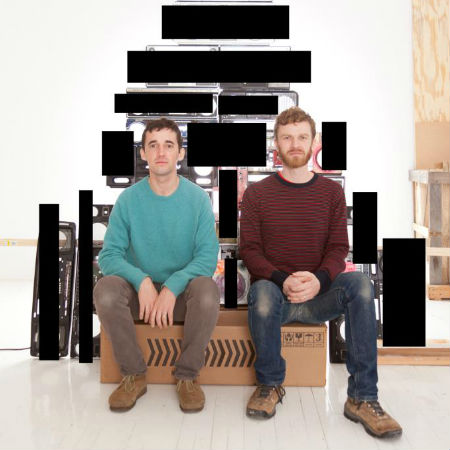 There is an achingly beautiful feel to "Everything U Need" from Brooklyn-based Javelin, comprised of cousins George Langford and Tom Van Buskirk who have making sweet music together since 2005.
And they have clearly spent all that time writing, playing and producing to good effect, with each musician capable of playing a multitude of instruments including mandolin, piano, cello and drums and working across genres as diverse as '80s pop and country music.
It explains why a track like "Everything U Need" that barely raises itself above a soothing murmur can be so utterly captivating.
Like so many simple sounding songs, it's not simple at all, the result of the two cousins working their way through what Pitchfork termed  "a [musical] ransom note cut-and-pasted together from an old stack of XXL, Tiger Beat, and Wire magazines" (Jamz n Jemz, 2009), the "cyber-Western" of the Canyon Candy EP, and the pop meets hip-hop fun of last year's Hi Beams, their first "proper" studio record.
These guys are seriously talented, willing to experiment and see where it takes them, and seemingly not content to sit in a groove or rut anytime soon, if ever at all.
If you listen hard enough, you can hear it all in "Everything U Need" which channels a chilled '80s vibe with an almost-'70s melodic sensibility to pleasing effect.
Given the prodigious talent and musical wherewithal they have at their fingertips, don't be surprised if Javelin rise and rise till they are pretty much everything you need.
Well in that one quiet reflective moment you finally manage to take at the end of the week anyway.
NOW THIS IS MUSIC EXTRA EXTRA!
"Happy" by he of the fantastic hat, Pharrell Williams, is a rare song these days.
In an age where everyone often sticks to their own small corner of the fragmented internet, the song has ignored tribal and genre groupings, leaping with joyful bravado from one group to another, uniting (almost) everyone in its gloriously euphoric web.
It is a phenomenon and now it has captured the attention of the amazing kids and staff of Camp Mark Seven's Deaf Film Camp, which according to Hollywood Reporter, "offers filmmaking instruction to deaf and hard-of-hearing youths", who have translated all the lyrics to this celebration of blissful joy into sign language.
It's absolutely inspiring.
Now, on a slightly less inspirational, but no less fun, note, here's Chris Martin of Coldplay singing about old yellow shoes and bananas, as part of an interview promoting the band's newest release Ghost Stories with iHeartRadio.com, .
Yes really, and it is as silly and delightful and wonderful as you could wish for.
And if that's not enough Coldplay goodness for you, here's the imaginative new video for their latest single "True Love" …
And last, but never, ever least, here's everyone favourite Icelandic avant garde music artist Björk and the trailer for her multidimensional concert documentary Björk: Biophilia Live which, according to SPIN, "will begin a series of screenings at cinemas, museums, libraries and festivals worldwide", starting on 5 September at Bíó Paradís in Reykjavík, Iceland.
Here's how SPIN described the film:
"Björk: Biophilia Live was directed by Nick Fenton and Peter Strickland, who edited together live show clips with animated sequences and gives viewers an up close look at Björk's epic performances with her experimental custom-built instruments that include a hybrid gamelan-celesta, a Tesla Coil, and pendulum harp. The documentary performance also features an Icelandic female choir as well as a series of nature films."
It sounds like nothing you've ever seen which in a been-there-done-that world is exactly what we need.