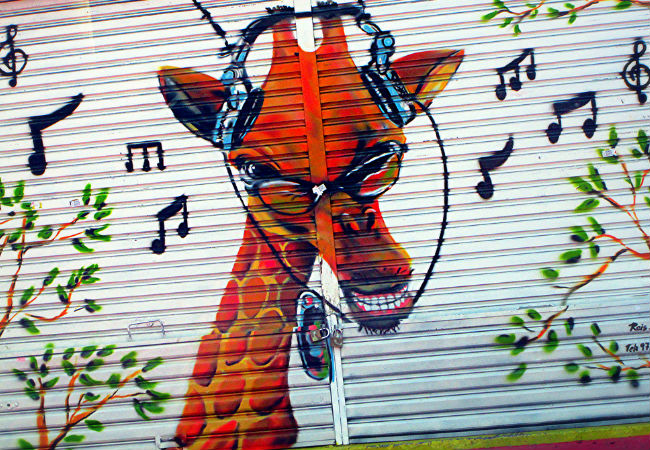 It doesn't take much for life to get crazy busy does it?
One extra project at work here, an unexpected errand there, and suddenly your calm and well-planned day goes spiralling out of control and with it your peace of mind and low blood pleasure.
Which is why we're lucky that the following five artists have come up with music that magically transports you far, far away from the trials and tribulations of the rat race to places soaked in sun, champagne and the eternal balm of an idyll summer's day.
All you need to do is stop for a moment, grab a glass of something bubbly and your favourite dancing shoes and let the music take you away …
"Classic (featuring Powers)" by The Knocks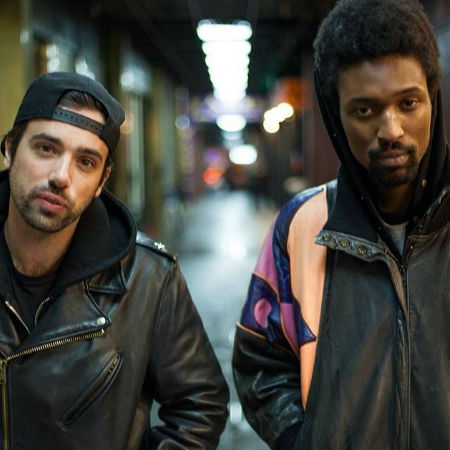 The Knocks, a producer duo (B-Roc and JPatt) who hail from New York City, have conjured up a groove-laden slice of disco that would likely not have been out of place in the much-fabled Studio 54 club of old.
From the opening countdown 1-2-3 that opens the even-then energetic song to the sweeping funk of the opening bars and the first notes of vocalist Powers aka Crista Ru summertime sultry vocals, "Classic" takes you back to the glory days of disco, with a heavy measure of funk and '90s clubland melodies thrown in for good measure.
It's well nigh impossible to listen to this song without imagining yourself at some picturesque beach in the south of France, champagne in hand, lost in the music and dancing as if this is the only thing that matters.
There is something all encompassing about this song that makes you forget all your cares and woes just like a night on the dancefloor is supposed to do, transporting you to all every last one of the "happy places" you have in your escapist armoury, which is exactly the effect that The Knocks were going for according to a letter they released with the track:
"We have found that the best way to successfully traverse the current landscape of the music industry is by releasing music that invokes some kind of emotion in the listener. We want our music to take you to whatever place we were in while we were creating it so that there is a true bond created between the listeners and what they are listening to … With "Classic" we tried to create a well of nostalgic energy that anyone could easily access by simply pressing play."
Mission accomplished gentleman, and then some.
Now if you'll excuse me, Bianca Jagger and Andy Warhol are expecting me back on the dancefloor in 1979 and I don't want to keep them waiting …
"Blind as Night" By Team Me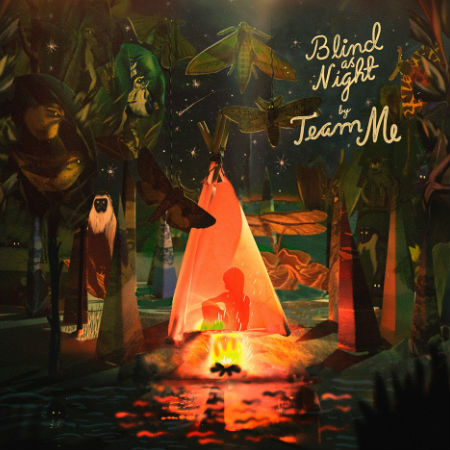 There is a immensely compelling epic quality to "Blind as Night" by Norwegian indie pop band Team Me from the first dramatic note.
I think Pigeons and Planes, who tipped me off to its existence, captured the vibe perfectly:
"Their sound is a contrast to a lot of the minimal sounds of the moment. Imagine sitting on a throne, on top of a mountain, above the clouds, with an eagle on your shoulder. That's what 'Blind As Night' sounds like. Their music is of imperial proportions, layered and orchestral."
What makes the song truly gripping is the stirring combination of urgent melody, pounding drums, vibrant strings and raw guitars, insistent, and almost shouted vocals, coupled with the sense that every last emotion in the world has been poured into the mix, every last last thought, sensation, feeling.
It may sound too much to those who crave a simpler sound but if you are into songs, and indeed bands, who strive to make a statement, to make you feel as if you have been swept into something far beyond yourself, even for just under four minutes, then you will delight in the blistering surge of feelings and melodies that is "Blind as Night" (released as a double A-side, to use old vinyl single parlance, with "The All Time High", the lead singles to recently released album Blind As Night).
This is music to create goosebumps, to take you away from the bland everyday nothingness of life, and make you feel truly alive, something that not a lot of music manages to achieve.
"Love Up" by J Tropic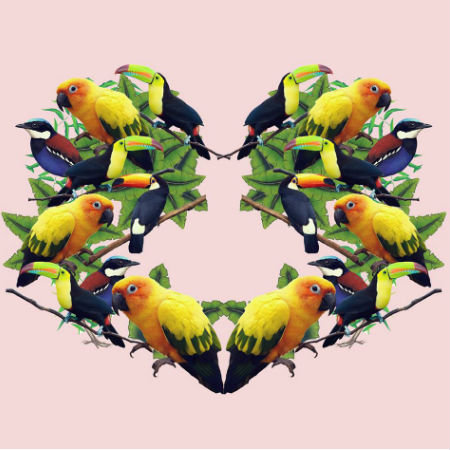 The sunny vibes and cubicle-unshackling sense of breezy getaways continues with Brighton, England-based J Tropic, one of the latest singings to Duly Noted Records (IYES, Manou).
Their first utterly mesmerising song, "Love Up", swims in much the same summery champagne sea that The Knocks' "Classic" likes to frolic in, though with less funk and a lighter feel more akin to a '90s beach party, with Cole Ryan at respected music blog Hillydilly having this to say about their sound:
"Smooth synths and fresh percussion lay the ground work on the track, while electronic melodies and a stunning chorus build up an exemplary work of poolside pop. The female singer on the track is unknown, but there's no escaping the shine of her vocals, and atop the sonic stage J. Tropic provides, they work in majestic fashion."
While little is known of the man behind the sound yet, and the female vocalist remains curiously unidentified – a trend in much of modern indie music that I guess is aiming for a sense of artistic mystery, all the better to intrigue and draw us closer – one thing is certain – this is music to languorously groove the night away, R&B-influenced dance floor pop that slow jams with magnificent, blissful ease.
It is so evocative in fact of a perfect summer night with those you love that you will likely keep playing it right through the colder winter months if only to remember, in a glorious sun-drenched instant, how good it makes you feel.
"For You" by Fickle Friends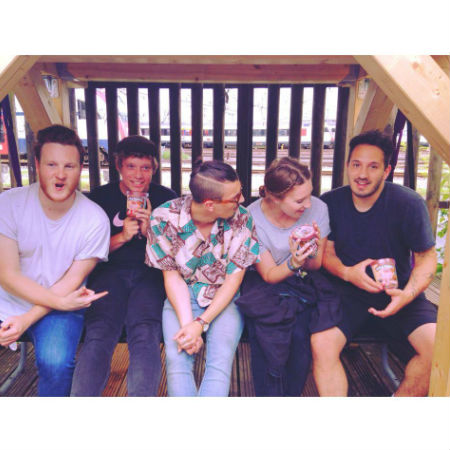 Staying in the coastal surrounds of Brighton, Fickle Friends take us back another decade or so to the synth-washed '80s New Wave pop.
There is a delightful sense of the '80s meeting the modern day in every song this talented band releases and "For You" is no different, suffused with an easy driving beat, Natassja Shiner's luminescent vocals and a melody that suggests lazy summery daydreams of love true love.
"For You", which Prefix Mag rightly noted is an "infectious number" of "jangling guitars, slapping percussion, and soaring synths", is one of those songs you listen to as the day is winding down a little, and you've retired to the side of the pool or under the umbrellas on the beach for some wine, some chilled conversation and the company of good friends.
There is a welcoming sense of warmth and dreamy relaxation to the track which is the perfect wind down from a busy day, or possibly a lead-in before a second wind hits for the funk-filled dancefloor sounds of later in the evening.
"Flickers" by PROM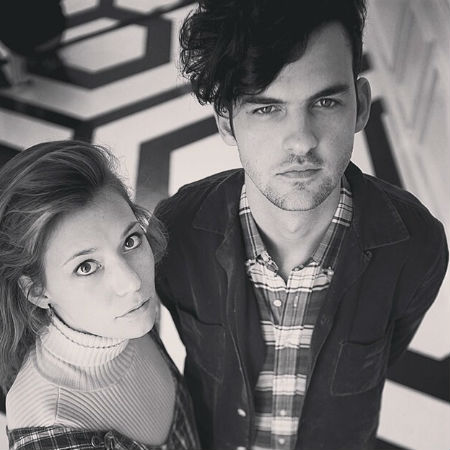 "Flickers", from PROM (Brooklyn-based electro-pop duo, Ella Zoller and Gabriel Stanley), begins with a door-shuddering synth-driven rat-a-tat-tat before bursting into exquisitely lovely vocal harmonies that soar and lift with every passing bar.
It's a grand and quite atmospherically beautiful opening for a band who share much in common with the likes of the School of Seven Bells and Alpine; that sweet sense of epically rich, layered vocals and melodies that capture the heart and the soul in one easy listen.
I can't help but agree with Brooke Ferguson of The Music Ninja who enthused about the sound of "Flickers" thus:
"Bursting with vibrant instrumentals, spine-tingling melodies, powerful percussive elements, and a ying and yang effect to balance out Ella and Gabriel's stunning vocals, "Flickers" is an enchanting piece of art that is bound to make you smile from ear to ear."
It's an impressive calling card for the new band's EP which is due out in October from Crazy Heart Records, launched by indie band Ghost Beach who are looking to create an artistic musical community of likeminded souls.
If this is the kind of sound and feel they're aiming for, then I wonder if they've got room for one more person?
I won't actually make any music alas but if everyone makes songs as compelling, substantial and glisteningly beautiful as PROM, then I will listen the hell out of everything they release.
NOW THIS IS MUSIC EXTRA EXTRA!
They're back!
Yes the fun-loving, talented twosome Ylvis, who daringly asked us "What Does the Fox Say?" in 2013, have returned with a new song "The Trucker's Hitch", an entertaining and educational track that discusses how to variety of knots including the frustratingly elusive titular knot.
It's catchy, its fun and you'll never have to worry about tying most knows again …
But if you're yearning for something a little less practical, and perhaps even epically nostalgic, then why not take a look at Panic! At The Disco's cover of Queen's immortal classic "Bohemian Rhapsody" which they are performing on their current Gospel Tour …
Speaking of awesome and amazing '70s-era that are still kicking it bigtime in the 21st century, Kate Bush recently performed a series of 22 shows at London's Eventim Apollo venue to rapturous acclaim from fans and critics alike who hailed the legendary singer for her artistic vision and innate sense of epic showmanship.
And now those of us who couldn't make the concerts, which sold out in under 15 minutes thanks to server-crippling worldwide demand, will be able to watch the concert on DVD and see once again why Kate Bush is regarded so very highly by so many people.