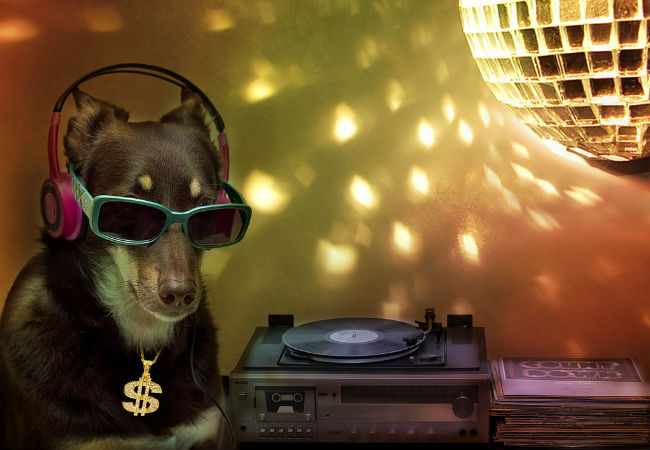 All hail the music-listening Australian Kelpie!
He has had the good sense to pick out, along with some help from my good self,  four Aussie artists (plus one more than worthy American ring in) to populate this instalment of Now This is Music.
All five of the artists are committed to their craft, passionate about what they have to say, and say it with music that is beautiful, heartfelt, moving and alive with all kinds of emotional possibilities.
It is the kind of music you can't help but be gratefully subsumed by, a sensory experience so all-enveloping and overwhelming in the best possible sense, that you will wonder how you ever got by without them.
"Self Control" by Katy Boy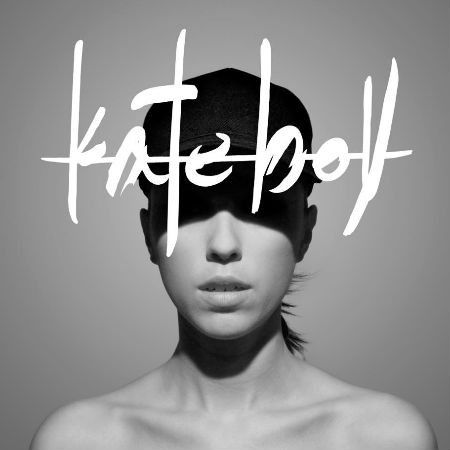 Kate Boy is one of those serendipitous coming together of likeminded artistic souls that the universe seeks fit to bring together to the collective benefit of us all.
Made up of Australian Kate Akhurst and two Swedes, Hampus Nordgren Hemlin and Markus Dextegen (known as the production team Rocket Boy), Kate Boy almost didn't blossom into existence with Akhurst only meeting her future musical collaborators (which initially included fourth member Oskar Sikow Engström who left in late 2013) during the last two days she was in Sweden (they recorded their first song "Northern Lights" the same night they met).
The name of this just-in-the-nick-of-time joining together, which has already generated the Kate Bush and Peter Gabriel-infleunced Northern Lights EP, was the result of a desire to reflect to the instantaneously close working relationship that these artists from the opposite sides of the world formed as Dextegen explained to Pitchfork:
"We basically do everything together. We all write and produce everything together, and play each other's instruments as well."
Added Akhurst:
"[We consider Kate Boy ]"this androgynous person, almost like a character."
And now this tight knit threesome are readying the release of their debut album, of which "Self Control" is the lead single.
A little more warm and earthy than the icily melodic electro-pop delights of Northern Lights, "Self Control" (and follow up single "Open Fire"), it still retains Kate Boy's trademark powerfully emotionally resonant vocals (courtesy of Akhurst), thumping production values and epic take-no-prisoners choruses which soar to the heavens and back again.
It's the perfect marriage of Australian and Swedish musical sensibilities, which Noisey Vice correctly described as "crisp as freshly pressed linen, with just the right proportions of Knife-like cool, Kate Bush-esque vocal elasticity, and sexy synth-pop."
"Romanticise" by Chela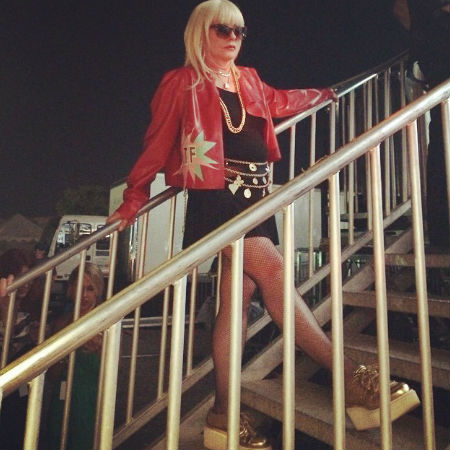 Hailing from Australia's stylish second city Melbourne, which lives and breathes cutting edge chic and cool, Chela first came to everyone's attention when she provided the vocals to Goldroom's achingly atmospheric synth beauty "Fifteen" (she followed that up with work for Viceroy and Clubfeet).
Sporting the full name Chelsea May Wheatley on her driver's licence and what Bit Candy refer to as "a Tumblr-approved fashion sense", Chela went on to release an EP all of her own on the Kitsuné label way back in late 2013.
While I am a bit behind the eight ball on this artist, I am intensely grateful I have finally found her since "Romanticise" is one of those blissfully evocative tracks that sounds like all the happy things you have ever experienced in your life, all of which are taking place on a breezy, relaxed summer's evening when autumn has yet to sting us with its chill and leafy decay.
Sleek and upbeat electro-pop, and adorned by Chela's remarkably sweet but unmissable voice – she is also in possession of one of the best, most creative and damn near hilarious bios out there at This is Chela thanks to the talented Luke Benge – "Romanticise" lives up to its title, effortlessly evoking a shimmering idyll far from the maddening crowd.
It's a gorgeous slice of pop, the fruition of years of dabbling in everything from rap to punk rock and even a little (or a lot) of Michael Jackson, and one that is garnering this mischievous Aussie songbird a lot of well-deserved attention.
"Infinity Street" by Sui Zhen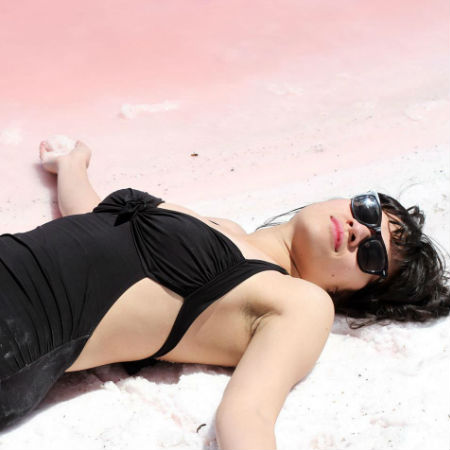 Stark and stripped bare, with its insistent melody popping up as unexpectedly as the pulsing drumbeat that underpins it, Sui Zhen's "Infinity Street" is by her gorgeously dreamlike, almost-girl like voice which floats across the song like gossamer wisps of fog.
It is an undeniably minimalist track that is nevertheless utterly compelling listening with all manner of pleasing vocal and melodic distortions adorning it, rendering it one of those songs you will find yourself drawn further and further into each time you listen to it.
A Sydney-based singer and artist, who has turned heads with a string of EPs over the last year or so, Sui Zhen is readying the release of her debut album Suddenly Susan in 2015 on the Bright Lakes label, an "independent, artist-run label based in Melbourne, Australia" that playfully but poetically describes this innovative artist's music's first album single as "the first taste of a strange and sweet-tasting concoction, it's balearic beats and airy vocals transporting the listener into Zhen's unique world. It's lyrics speak of a post-apocalyptic daydream where our protagonist chases a never-ending sunset. It's about the persistence of desire and unquenchable thirst."
That's a lot to pack into one song but underscores that you can't judge this song on one listen alone (even though one listen will be all it takes to get you hooked) nor can you pigeonhole this immensely talented and incredibly busy artist who performs solo, as a DJ, in tandem with Andras Fox (Fox + Sui), in a band as Sui et Sui (with with Ashley Bundang and Alec Marshall) as well as lending "vocals and percussion to Melbourne bands NO ZU and Hot Palms" (Bright Lakes bio).
She appears to be a woman of limitless energy and imagination, all of which is reflected in the endless, languorous stretches of "Infinity Street", a brilliantly sublime harbinger to many laid back melodic treasures in store for us.
"Colours" by BC Kingdom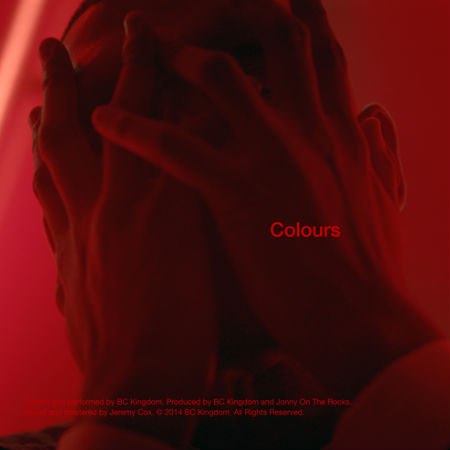 BC Kingdom, LA-based purveyors of what Pigeons and Planes calls "futuristic R&B" are spinners of melodically-shaped meteorological wonders – so soft and tremulously beautiful is "Colours" that you honestly feel like you are drifting away on a large fluffy white cloud to wherever musical nirvana might lie.
It is honestly one of the most divinely ethereal tracks I have ever heard – delicate and fey on one hand but robustly dark and mysterious on the other, as dense and dark as it is atmospherically light.
Pigeons and Planes note that BC Kingdom draw their "dance music-influenced production" influences "from the UK underground as well as forward-thinking American crews like Fade To Mind, and mix it with truly soulful vocals and a huge chorus."
"Colours", which samples Moby's "Natural Blues", is a truly remarkable one-of-a-kind song which The Interns perfectly described as "a brooding, powerful ballad that proves both Solange and James Blake's high praises of the producers should be taken very seriously."
If you're on the lookout for something different that is worth rhapsodising to the heavens for, BC Kingdom are well and truly worth taking seriously, all the more so with the impending release of their Buckwild Spirit EP.
"Dust" by Little May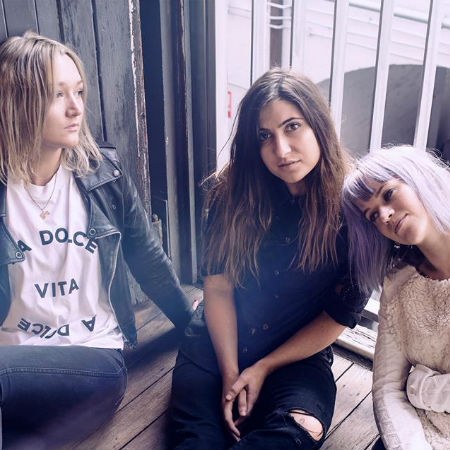 More dreamy drifting, at least in the opening stages of "Dust", from Little May, a Sydney trio composed of Liz Drummond, Hannah Field and Annie Hamilton who have just signed to local label, Dew Process.
It's not hard to see why as the threesome's sublimely-lush harmonies, driving folk pop melodies and emotionally-insightful lyrics seduce within the heady space of one intoxicating listen.
It's exquisitely alluring stuff, the product of artists who sound like they are more than willing to wear their hearts on their sleeves if it produces great and enduring art which this most certainly is.
There is an authenticity to the songs of Little May, who played Splendour in the Grass in July and BigSound in September, which can't be faked, back by skilled musicianship which recognises that truly moving music, and this is deeply moving, must be invested with raw, heartfelt emotion if it has any hope of connecting with people on an enduring basis.
I have no doubt Little May will be around for some time to come as a result, especially since "Dust" is joined on their just-released Little May EP by equally heart-stoppingly emotive gems such as "Bones", "Hide" and "Midnight Hour".
NOW THIS IS MUSIC EXTRA EXTRA!
Aretha Franklin is a musical legend whose voice and artistic presence is as commanding now as it has ever been, clearly evidenced by her performance, with a sizeable band that included Cissy Houston on backing vocals, on David Letterman of a stirring cover of Adele's "Rolling in the Deep", with some "Ain't No Mountain High Enough" thrown in for good measure.
It's a great way to announce the impending release of her Great Diva Classics album on October 21.
(source: Stereogum)
My lord but isn't Pharrell Williams fun!
And talented.
He's back with a bright, colourful clip for "It Girl", which is the result of a collaboration with "acclaimed Japanese artist Takashi Murakami, who stood in as producer, to create a handful of seriously colorful and animated versions of himself" (zap2it).
Speaking of Pharrell, one of my favourite artists Gwen Stefani, who is well-known as the lead singer of No Doubt as well as a successful solo artist, and now judge of the American iteration of The Voice, is finally releasing a third album of her own material, produced by the man himself, in December eight hours after The Sweet Escape.
As Hollywood Reporter notes she is also busily recording No Doubt's new album too, all of which makes you wonder when she finds the time to sleep, much less host a juggernaut TV show.
She's an amazing lady and I am looking forward to December, already a favourite month thanks to Christmas, in ways that words can't possibly do justice to.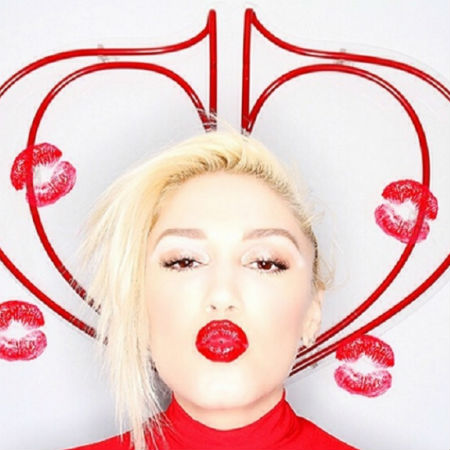 And now to Röyksopp, who caused a scare a couple of weeks ago when they announced they were about to release their last ever album The Inevitable End.
Fearing the worst, fans rushed to social media to lament, and shower themselves in the Scandinavian version of sackcloth and ashes, but a closer reading of their statement revealed they were simply saying goodbye to the traditional album format and had no intention of ceasing their creation of ethereal, delightfully moody synth pop any time soon:
"We feel like this is a goodbye to the traditional album format, In our consecutive run of albums, we have been able to say what we want to say and do what we want to do with the LP. We're not going to stop making music, but the album format as such, this is the last thing from us." (source: Hypetrak)
The announcement was accompanied by the release of the album's lead single "Skulls" which is classic catchy Röyksopp.