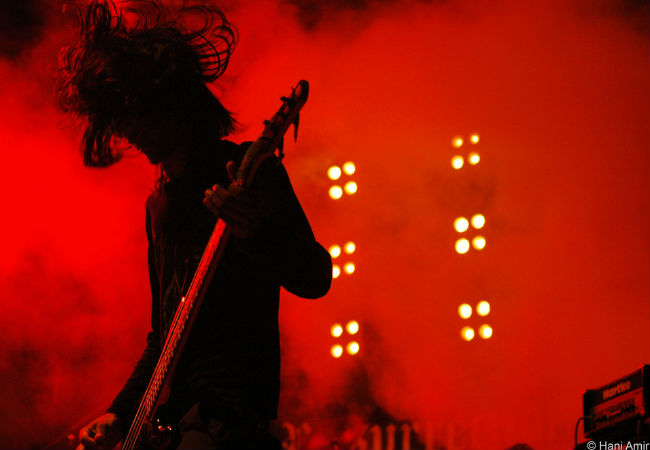 Turn up your amps!
Strum those guitars.
Make love to your synths like Duran Duran.
Or just listen.
Yes, listening will work too.
Here are the five songs that have enthralled, seduced and made love like an over eager Chihuahua to my ears (hmm perhaps I should rethink that last image).
Enjoy …
MAJICAL CLOUDZ – "Childhood's End"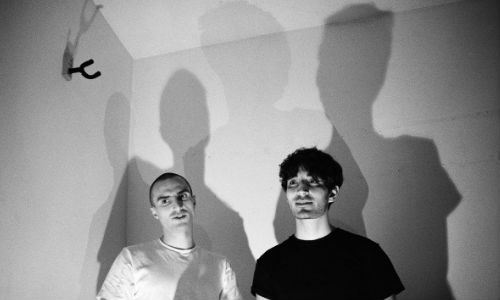 Some music is merely meant to be listened to; some experienced as viscerally as if you'd lived it yourself.
Anchored by the powerful, soulful vocals of Devon Walsh, Majical Cloudz, a collaboration between the singer and Matthew Otto which began in February 2012, is definitely in the latter camp.
Their simple, sparse but melodious songs span the gamut of life's ups and downs – the loss of childhood innocence through the death of a loved one, the confusing tangles of desire, and the importance of family ties and love, and everything in-between.
And it is all expressed in music so rich and layered, and yes profoundly beautiful, that you are deeply moved rather than plunged into the abyss of melancholy.
This is one of the most poignant heartfelt songs I have heard since Elbow's "The Birds" and something worth spending some time immersing yourself in.
AZAR SWAN – "Lusty"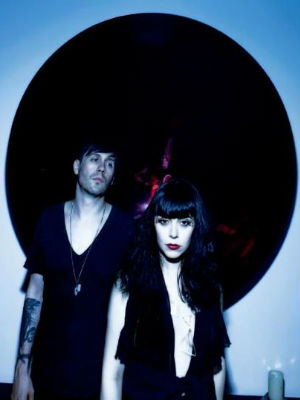 I am a long time Kate Bush fan.
Not simply because she is a musical genius who is still producing insanely good music but because her voice was, and is able to channel an otherworldly, almost mystical quality than seems to amplify the emotion she is trying to express.
It's spine-tinglingly beautiful and lead singer of Azar Swan, Zorah Atash possesses that same magical ability to take deeply felt emotions and emphasise them all the more.
The band, which is made up of Atash and the prodigiously talented Joshua Strawn, are tagged as a goth-pop duo and musically occupy some of the same ground as Sweden's The Knife, have created music that is full of ominous bass trembles, odd melodic trills and beeps and innovative washes of synthesised sound.
But if that all sounds a little too alienating or off-putting, rest assured it is also music that is also intensely personal,  and emotionally rich and quite beautiful in its own way.
With first single "Amrika" also under their belt, a song which possesses more of a tribal vibe but is no less clever or interesting, Azar Swan are one band to watch, and more importantly, listen to, closely.
YUNA – "Lullabies (Jim-E Stack Remix)"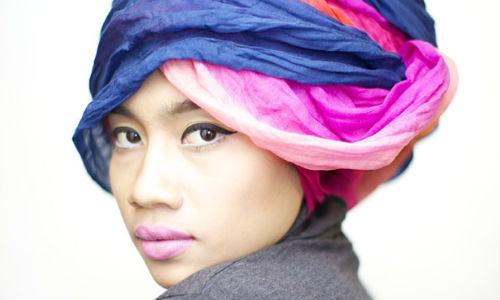 What a beautiful magical voice.
Malaysian born independent singer-songwriter, Yuna, who was discovered in the US by the record label/management company, Indie-Pop, has a wonderfully expressive smooth soulful voice.
Teamed with music that is delicately stripped back but rich in melody and R&B soulfulness, she is a talent who, not surprisingly, has garnered all sorts of attention around the world, including in the USA.
I am way behind the curve on this one, with her first album, which features the divinely beautiful sounds of "Lullabies" coming out way back in 2012, but some things are worth waiting for.
THE GOOD NATURED – "Lovers"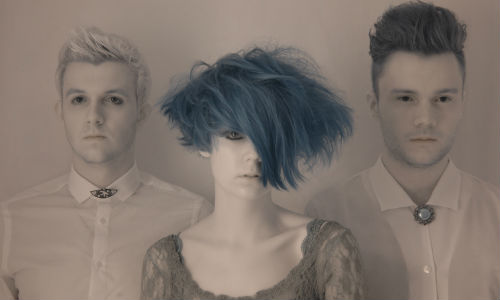 All hail a band who love synth pop with a passion and aren't afraid to dive into it with gutso!
The Good Natured, made up of Sarah McIntosh on vocals/keyboards, brother Hamish on bass and George Hinton, a uni friend, on drums, are the real deal.
Bright exuberant , and sometimes more laid back, synth-drenched pop that actually says something meaningful and worth listening to.
With a sound that recalls pop contemporaries such as Ladytron, and 80s revivalists, La Roux, and Ladyhawke, it is also a developing one that reflects the fact that the band, only just nearing the end of their teens, have only just started on their musical journey.
Which means the musical sky is the limit.
CLICKS AND WHISTLES – "Bear Mountain"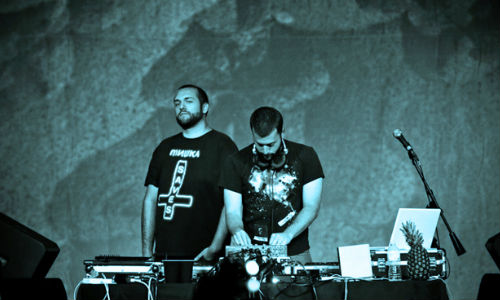 And now for an electronica band that takes great delight in leaping over, smashing together, and blurring the ragged edges of genres to powerfully unique effect.
Defying pretty much anyone's attempts to slot them into a neat pigeonhole, which let's be honest makes reviewing them a challenge and a half, Clicks and Whistles  (Jorge Hernandez and Petey Evans) are experimenters who push the boundaries at every turn.
"Bear Mountain" is an attractively sparse case in point.
Inspired by, and sampling the sounds of, yes you guessed it, bears, with a deep-in-the-woods edgy minor key quality to it, its haunting but engaging melody will have you tapping your foot, bobbing your head in time, and looking around for nearby Grizzlies who no doubt are similarly and rapturously lost in what the website Creative Loafing Charlotte (where the band hails from) winningly termed "trap-hop-bass-step".
I dare you not to hit replay again, and again, and again.
PET SHOP BOYS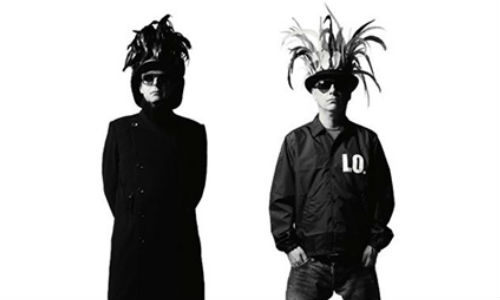 And if you love the Pet Shop Boys, be excited, super-duper dancefloor-hungry excited! After releasing their last album, the delicately beautiful "Elysium" a mere 6 or so months ago, they're roaring back with a full-on dance album, "Electric" in June this year.
If that's not big enough news, they have parted ways with long time label, Parlophone, their home for 28 years, in favour of a global with Kobalt Label Services.
Here's what they had to say about the move:
"This is a very exciting point in our careers," say Neil Tennant and Chris Lowe in a statement. "We are hugely proud of the new album and are very pleased to be working in conjunction with Kobalt. We'd like to thank everyone we've worked with at Parlophone over the last 28 years both in the UK and abroad. When we signed to the label in 1985 we had no idea how long and successful a relationship we were embarking on. However it is also exciting now to commence a new phase working with a new team in a new business structure and we look forward to a creative and equally fulfilling relationship with Kobalt." (source: popservations.com)
And if June is far too far away to wait for a taste of the album, here's the trailer for it which gives you a brief but tantalising taste of what to expect …
* Go on … don't be shy! What did you like? Not like so much? Go on – I can take it!