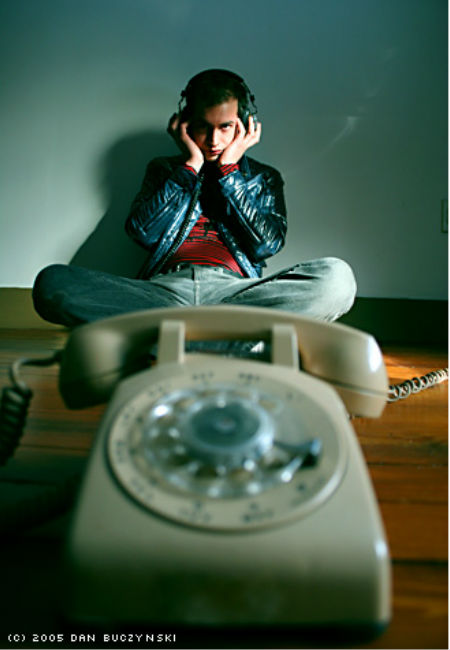 So I wonder who that person was who predicted technology would set us free from day-to-day drudgery and endless stress, allowing us to allow ourselves in that which makes us happy, relaxed and chilled?
Clearly they were smoking something at the time, and not the kind of something that induces a peaceful vibe, since 21st century life with its 24/7 digital connectivity, contracting and therefore ever busier workforces and multiplicity of deadlines and obligations is anything but nirvana.
Thankfully while that popcorn futurist might have got it all wrong – they were probably also the person who predicted we'd been riding around in flying colours and living on the moon by now; also wrong! – this same hyper-bust digital age has opened the doors to music artists from around the world who appreciate that the perfect antidote to a non-stop adrenaline rush are songs that take you far away to places sublimely blissful and relaxed.
And Friday is naturally the best time to listen to them as you sip some wine with friends, or laze on the couch with a good book and do your best to forget the busyness you have left behind …
"Je Suis la Montagne" by Moodoïd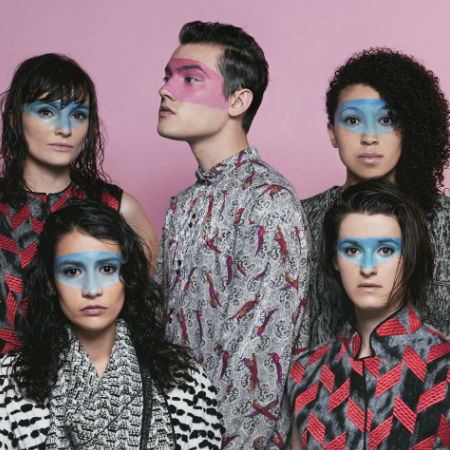 Moodoïd are the sort of delightfully unusual band that France seems to produce in a pleasingly endless supply.
Disposed to dressing in bizarrely colourful clothing, the likes of which haven't been seen since ABBA's sartorial heyday in the mid '70s, they create music which is an imaginative fusion of genres as diverse as folk, pop, psychedelia, and yes even some metal, with a potpourri of world music thrown in for good measure.
It may sound like a hodge-podge of conflicting sounds but this talented grouping, headed by Pablo Padovani, son of legendary jazz performer Jean-Marc Padovani, fuses it all together into music that is ethereal and otherworldly and yet immediately accessible.
Dancing lightly across a wide cross-section of musical terrain, their sound is almost indescribable but they have given it a good shot on their Facebook page:
"Padovani's psychedelic terrain is one evoking the spirit of Tropicalia's exhilarating experimentation, the fractured-pop tropes of Connan Mockasin, and the freedom of 70s French prog namely Gong. Moodoïd's wild arrangements are rife with exuberant flair, taking a lot of liberties but never nearing self-indulgence."
"Je suis la montagne (I am the mountain)", lifted from their 2013 debut EP – which has just been followed by an album Le monde Möö is emblematic of their sound, a wash of moody '60s sensibility, melodic distortions and dreamy harmonised vocals that conjures up images of hippie love and Woodstock free love.
It is retro with a modern twist and insanely soothing to listen to, and thankfully a thousand times removed from anything you're likely to hear from the mass-produced pop factories of the world.
Musical individualism lives and its name is Moodoïd.
"Ways" by LOUDS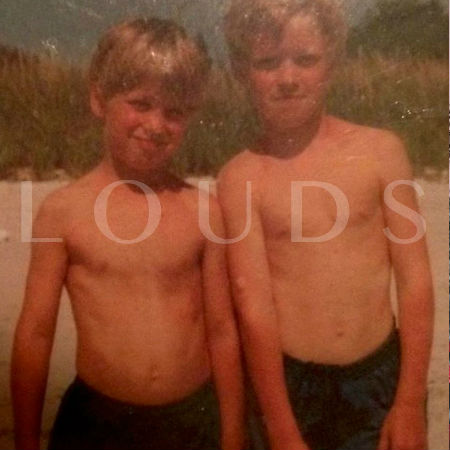 Keeping in the mildly psychedelic vein somewhat are Philadelphia's LOUDS – it's unclear if the choice of capitals for their name is a way of amplifying their already bright and peppy sound but if so, it's a smart move for a band producing music that is joyfully and welcomingly unsubtle and a whole lot of fun – who seem determined to celebrate life as much as possible.
"Ways" is their first single, and although it recalls Empire of the Sun and MGMT, it is anything but derivative, an interesting melange of happy summery joy, a giddy sugar rush and the sheer pleasure of being alive.
Frankly I would defy anyone listening to this song to not leap out of their seats, and bounce around like a teenager, hair brush in hand, pretending they are on stage performing to a throng of adoring fans.
Made up of three siblings – Charlie Brooks (eldest), Petie Brooks (middle), Annie Brooks (youngest) – their sound reflects three people who clearly know each other well and are used to being and working together; there is a seamlessness to the melody and the vocals that is instantly attractive.
As Pigeons and Planes, who profiled them recently, and interviewed them via email, point out, this is no accident:
"They all live in Philadelphia, grew up on the same kind of music, and have remained close throughout their lives. Making music together comes naturally from them."
And about all that happiness that seems to pop out of every note and word in the song? Not so happy after all it turns out.
As Charlie notes in the P & P piece, they have taken a leaf out of the Scandinavian dark and light playbook, combining a peppy melody with lyrics that are anything but:
"This song is about a girl I've known for a long time, an on-again, off-again girlfriend with whom things have never been easy. Hence the chorus, which begins, 'Said I'd love you babe for life / But that was last night…' It was written over the last several years, and now with Brett's [Boucher] help, it seemed ready for release."
That kind of songwriting sophistication augurs well for further releases from the band who have proven with just their first song that they understand what it takes to create music that will stand the test of time.
"At Night" – Kyle Woods and Khallee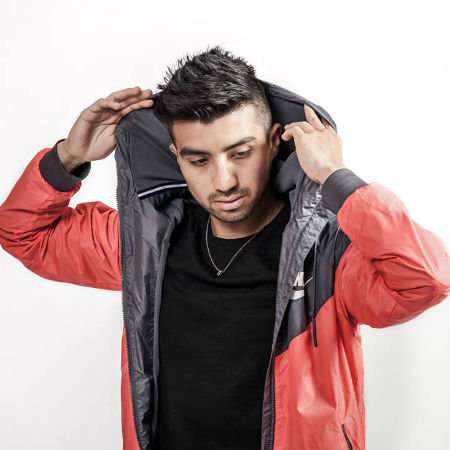 My lord "At Night" is a groove-laden, deliciously smoooooth piece of work.
It feels like it oozes with late night languid savoir faire from the record player to the dancefloor, not surprising given it comes from two of Chicago's finest alt-R&B/hip-hop aficionados, producer Kyle Woods and vocalist Khallee from the group Jody, both of whom know their way around seriously sophisticated R&B pop.
Intended at this point as such a one-off, "At Night" is a gorgeously chilled song that, as DJ Booth points out, gives the talented Khallee the chance to "show off his melodic, falsetto crooning and slightly Auto-Tuned flows" to impressive effect.
In reflects their desire to create a song that would capture that was instantly dancefloor worthy, something you could groove to as they explained to Pls Stay Dope when they asked them why they wrote the song:
"We wanted to write a song that we could put on at a party and would get all our friends groovin'." – Kyle Woods
"I was feeling like we needed to make something funky and elegant, but also relatable." – Khallee
Mission so thoroughly accomplished that you almost feel like begging them to head back into studio to write and perform an entire album; hell forget the "almost", they must do this.
My late night groovin' demands it!
"Streetlights and Dog Fights" by Ataractic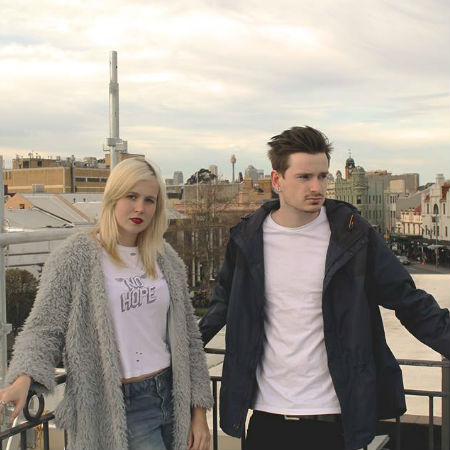 Ataractic, who hail from Sydney, Australia, deserve top marks for truth-in-advertising band naming.
Their unusual moniker is taken from a word that refers to "a drug or other agent that has a tranquilizing effect" (The Free Dictionary), a meaning which is accurately reflected in their chilled music which is a thousand kinds of relaxingly gorgeous.
Rather than being soporifically boring though, the music of singer-songwriter Isabella Kearney-Nurse and producer-DJ Sebastian de Haas (the two have known each other since high school), is exquisite, the sort of laid-back sound that is most at home in the lazy early hours of the morning when you're grooving may be done and all you want to do is sit back with your friends or that someone special and simply let the world float on by.
"Streetlights and Dog Fights", which is accompanied by an imaginative clip filmed by Sydney Film Festival entrant Samuel Leighton-Dore, is one of four songs the recently-formed duo, who have been together as Ataractic early 2014, have released online, all of which in the words of Beams Festival "combine electronic, hip hop and soul/R&B influences to create their own brand of melodic future beats and electronica."
In the process of reading their debut EP for a late 2014 release, Ataractic have attracted attention from around the world, hardly surprising given how breathlessly beautiful their songs are.
The timing of the EP's release looks to be perfect too given it falls right in the middle of what Australians call the "Silly Season", the frantic end of year pellmell rush to Christmas and summer holidays in which some lushly-produced, ethereally-sung pop is just what the doctor ordered.
"Experience" by Kacy Hill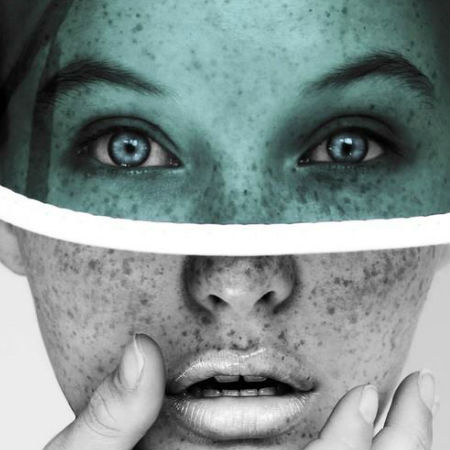 I love an artist who commits to pursuing a career making music purely for the passion of it, and not so much because it promises fame, fortune, or a glitteringly-exotic career.
If the latter comes their way after the fact I am sure it won't be turned away but they are in it, primarily and wholeheartedly because it fulfils a need in them to create something meaningful and beautiful.
Such an artist is LA-based model and creative powerhouse Kacy Hill, who Dazed explains "found herself writing music 'accidentally' after she ditched her plans to go to school for "peace studies or photography".
And thank god she did because "Experience" is a gem of song which Dazed notes "features her fragile vocal drenched in a wobbling bassline, echoing bells and trap snares, which she describes as having "the dichotomy of being at once vast and wholly intimate".
Another music blog Pigeons and Planes also agrees it's something special and unique saying that "Her voice floats high above electronic production, and the melody is catchy but unlike what you'd expect from modern pop. Maybe that's because Chopin is one of her biggest influences."
It all points to an artist driven that by most wonderful of impulses – the desire to never stand still and simply do the same thing over and over:
"I want to do a million things – I want to explore, to photograph, to meet people, to help people, to start a business, to write, to be everything! I don't think I could ever "settle down" – I need to be constantly evolving." (The Raw Book)
And with that kind of creative mindset and desire to make new, amazing things all the time, you can bet that this is not the last we have heard of Kacy Hill and her divinely beautiful musical creations.
NOW THIS IS MUSIC EXTRA EXTRA!
Now this is kind of cool – Swedish music artist, Robyn, whose music is among the finest, most interesting pop out there at the moment, now has own stamp! According to Vulture, the philately newcomer will be joined by Swedish music industry heavyweights Max Martin, Seinabo Sey, First Aid Kit and Avicii on a series of postal stamps that will be released on January 15, 2015.
To Sweden – I need to mail something! Five somethings in fact.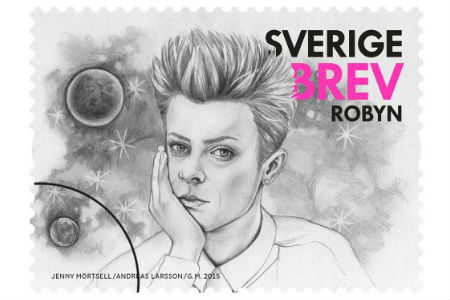 Can you imagine what would result if Mr "Happy" himself, Pharrell Williams joined forces with British director Edgar Wright, the idiosyncratically clever man responsible for the wonderful Three Flavours Cornetto trilogy, and Scott Pilgrim, among other movie gems?
Why the video clip for Pharrell's song "Gust of Wind" which features Daft Punk of course!
The clip is every bit as imaginatively awesome as you would hope it would be with First Showing noting that "It's perfect for autumn as it takes place in a forest with lots of red & orange (& white) colored dancers and giant rock Daft Punk masks. Oh it's fun."
Speaking of collaborations made in pop culture heaven, and trust me we were, how about bringing together Pee Wee Herman aka Paul Reubens and TV on the Radio to make a music clip for the latter's song "Happy Idiot" which according to Pigeons and Planes "finds Reubens as a race car driver who slowly loses his mind."
The video, "which premiered on Funny or Die and is written by comedian Jake Fogelnest" is about as wonderful as you'd expect it to be.