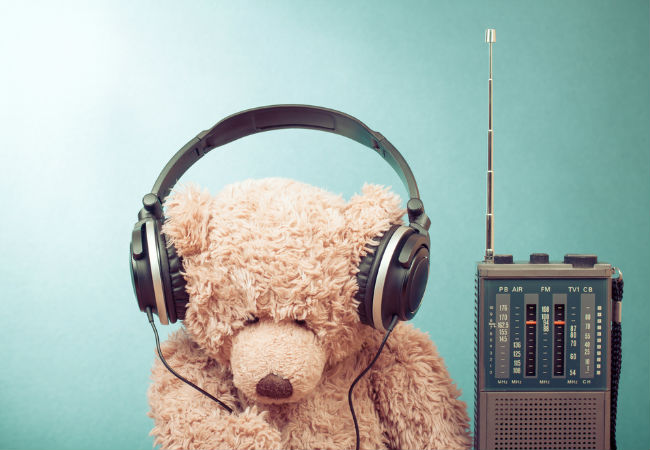 The year may be screaming to a close – well not so much screaming as lushly and compellingly flowing fast if you take this wonderful collection of five artists and their amazing songs into account – but there is music, so much music to listen to, which truth be told in the frantic month or so leading up to Christmas is needed more than ever.
What is particularly appealing about these artists is that though they are largely fairly chilled or laid-back, there is a robustness to their music and lyrics that makes it impossible to simply put them on as background music.
Its music that demands, in reasonably polite, unhurried ways, to be listened to, submerged into, experienced and it will make your life a better life.
Well for 3-4 minutes at a time and really that might be all that you need …
"Venice" by The Lighthouse and the Whaler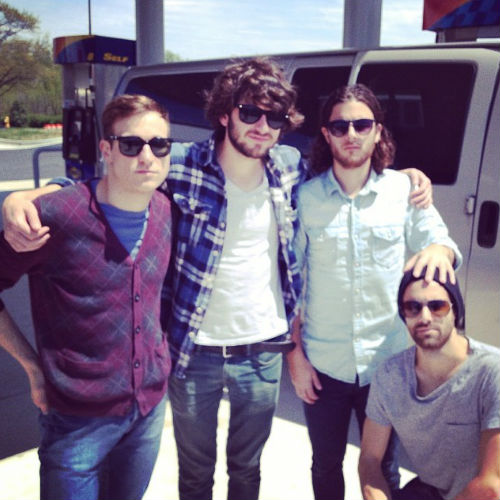 I am firm admirer of any music artist who is happy to experiment, defy expectations, and play around with the genre they naturally call home.
The Lighthouse and the Whaler, possessed of a name so appealingly evocative and poetic you assume they must lie around in homespun clothes staring at the sea all day – let's be clear, this would be a very good thing indeed and one of which I heartily approve – began life as a folk trio formed by vocalist and guitarist Michael LoPresti back in the far away days of 2008 before morphing into their present day rock/folk/pop quartet incarnation.
With the addition of Matthew LoPresti, Mark Poro and Ryan Walker to the group, Lighthouse and the Whaler has settled into a sound that is pleasingly winsome while still possessing musical muscularity, bolstered by heart-on-their-sleeves literarily-inclined lyrics that are happy to be earnestly sincere without feeling the need to throw some unnecessary cynicism into the mix.
There is something decidedly joyful about their music but not glibly so; "Venice" for instance, lifted off their second album This is an Adventure and this year's Venice Remix EP, brims with a giddy effervescence that is instantly appealing.
Kicking off with some playfully stripped back bouncy keyboard chords and Matthew LoPesti's emotionally-resonant vocals, "Venice" celebrates the urge to fall in love but as is the way of Matthew's intelligently-penned lyrics, this is not impetuous, ill-thought out fling of the heart; it takes a cold, hard look at life and decides to do it anyway, an affirmation of life and love if ever there was one:
In your eyes, I have seen
All the feeling and the rains
And death is cold, death is sure
Why don't we all fall in love?
Oh, whoa, oh oh
Why don't we fall in love?
Oh, whoa, oh oh
Why don't we fall in love?
It's upbeat, wonderful, heart-affirming music that feeds the mind every bit as much as the heart, music to smile and think to, the sort of soundtrack to life that recognises it is a complicated beast but carries on with joy anyway.
"Let's Go to the Beach" by Banoffee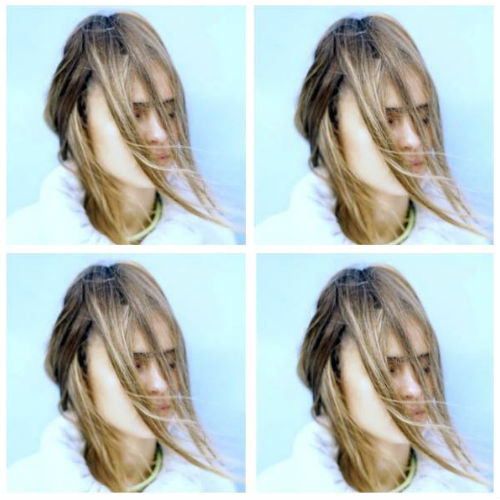 It is summer in Australia – well technically still spring but it feels like summer is here already such are the temperatures and the general end of year Christmas vibe – and so Banoffee's call to "Let's Go to the Beach" is a timely one.
Known as Martha Brown to her parents and close friends, and possibly the man who delivers her pizzas, Melbourne, Australia-based Banoffee has bottled the glorious release of summer into the song which sounds as playfully relaxed as you'd expect the soundtrack to the most relaxed time of the year to be with The Interns noting that it is "instantly playful through buoyant synths and Brown's uniquely delicate vocals."
Mischievously describing her sound on her Facebook page as sitting in the hitherto unknown "R'n'B, pop, wonky synth singy" genre, Banoffee also goes on to say this about the kind of music she makes:
"Seemingly as minimal and raw as her previous projects, bAnoffe's recipe of new wave R'n'B, meshed with gliding synths, syncopated beats and textured, effected vocals make for nothing less than a musical staple with newfound attitude."
Certainly "Let's Go to the Beach", the highlight of debut LP Two Bright Lakes (released August this year) seem redolent with this attitude, her deliriously happy floaty vocals initially belying the fact that she seems to be delivering a firmly-delivered lesson in boundaries to a friend who wants more than the simple platonic bonds of friendship.
Sweet and charming the music may be but it is wrapped around a no-nonsense sensibility, the kind of light and dark twinning that speaks of an artist able to deliver bitter pills inside a sugary, dreamy sound that will ease the ingestion of the pointed truths.
If you want music that is pretty and substantial all at once, then Banoffee is the person you should be listening to.
"Can't Sleep" by Vanic X K.Flay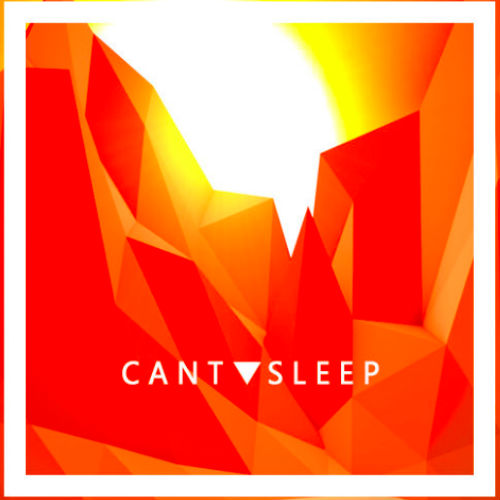 A successful coming together of two great musical talents is always a pleasure to listen to.
In this case, the two talented musical minds in question are DJ Vanic, a Canadian hailing from the fair city of Vancouver who found recent success with a high-energy remix of machineheart's "Circles", and K.Flay (aka Kristine Meredith Flaherty), born in Illinois but now a world-renowned female rapper and producer with a decade of impressive releases to her name.
DJ Vanic's remix of K.Flay's song "Can't sleep is heart-stoppingly good, bringing out the best in both artists as EARMILK noted:
"He cranks up the tempo with a echoed snare, immediately setting an alternate pace to the original. Wide subs and synth wobbles build to a killer sample melody and soaring fills at the break, a combo growing more and more a part of  Vanic's bag of tricks lately. He accents female vocalists extremely well …"
It's an addictive mix of talents, buzzing with high energy, K.Flay's enigmatic voice and a steadily building rhythm that stutters and pounds, refusing to be ignored.
And it captures that restlessness, that ever growing sense that you can't stop, that you're too wound up to sleep even though you know you need to and people are urging you too.
Don't ask me questions, 'cause I'm tired of confessing,
And I know that it's not much to say, but I swear that I'd like to change. I can't sleep, I hope I stay awake,
'Cause I be running, running, running, all day.
I can't sleep. I can't sleep.
K.Flay has crafted a compelling track in "Can't Sleep", a wound up paean to a life that won't slow down but can't be sustained forever and DJ Vanic has amped up the sense of frenzy with all manner of snares, trippy synths and an accent on K.Flay's amazingly emotive voice.
I can only hope they collaborate again and soon.
"Run For Cover" by Folly Rae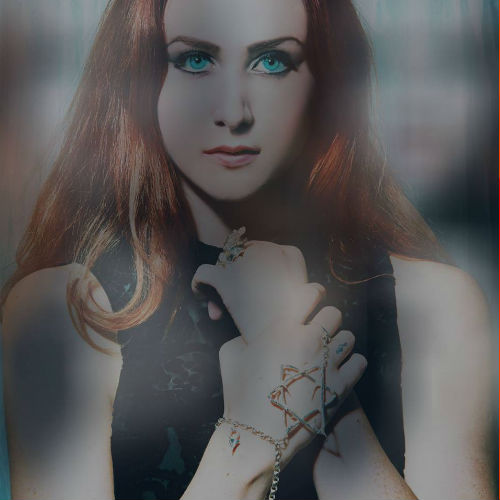 It's hardly a secret that the current digital age moves at breakneck speed.
TV programs have to rate immediately or they're pulled after an episode or two by impatient networks, movies sometimes barely last a week in theatres and songs barely hit a person's ipod or streaming playlist before a tsunami load of other songs are rushing to take their place.
It's not an environment for the creatively faint-hearted and the temptation is to pump lots of music and quickly – witness Rihanna and her yearly releases – never giving music lovers the slightest chance of forgetting about you.
Folly Rae, a half-English, half-Norwegian music artist seems untroubled by this pressure, happily releasing a song here and there and staying quiet in-between, a strategy that hillydilly notes works when you're producing song as compellingly beautiful and moving as "Run For Cover":
"She has a distinct, authentic croon that definitely doesn't go over the top, but rather hits a captivating sweet-spot that engenders enjoyability. Fresh percussion, deep piano chords, intense electric guitar plucks, and smooth synths constitute the instrumental, and when Folly's vocals are thrown in the mix, solidly accented electronic indie-pop results."
With songs this emotionally-rich and musically satisfying, you're happy to wait for the next track to drop.
It's like the musical equivalent of the Slow Food Movement – stopping to simply sit back and enjoy music that is un-missably beautiful and into which you can soak even when the world around is urging haste, haste for no other reason than to keep moving.
Folly Rae makes music to be savoured and you will be able to meditate further on her bounteous talent when her EP, also named "Run For Cover", drops soon.
"Sunbelt" by A Rainmaker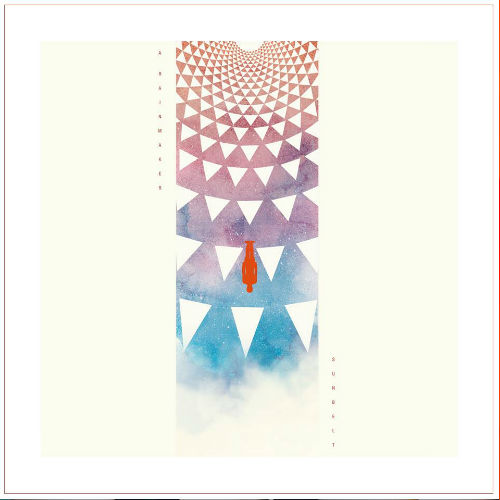 Speaking of music to watch the world go by to, how about an entire EP from French group A Rainmaker who have crafted four songs that happily groove along with no apparent need to get anywhere fast?
The group's music is light, bright, skipping in a flowery meadow stuff, the sort of songs you could zip along the street too, blissfully not caring that people around you are staring at your contented gait and the big, goofy smile on your face.
Their joyfully ethereal sound  is reminiscent of the sheer sense of fun and playfulness that French artists like Pheonix and Télépopmusik seem to channel effortlessly; A Rainmaker have noted the influence of artists like Phoenix on shaping their blissfully relaxed groovy-laden songs, as they noted in an interview on KLAP in 2013:
"The release of Wolfgang Amadeus by Phoenix blew our faces off. We liked everything about this album and it influenced us at some point in the direction that we were heading at first: getting something more rythmic. We added electronic elements to our live set, and it became a very natural thing."
The genius of A Rainmaker is that they have been able to take these influences and craft a sound wholly their own, a sound that makes you want to go and live out in the country somewhere, playing only their music as you waft through the fields with music that IX Daily perfectly describes as "shimmery vocals and delicate keyboard ripples. That sensual electronic beat becomes less a backbone and more a beautiful enhancement."
It is dreamy, beautiful stuff and frankly I won't be surprised if all I do this weekend is immerse myself in their gloriously rich and melodious slice of luxuriant unhurried musical heaven.
NOW THIS IS MUSIC EXTRA EXTRA!
OK Go is a group known for its brilliantly-conceived, cleverly-executed music videos and the clip for their new song "I Won't Let You Down" more than maintains their reputation for eye-catching choreography and watchability as EW notes:
"The men of OK Go dance around on UNI-CUBs, personal mobility devices that act similar to Segways but without the standing, and are later joined by a mass of umbrella-toting women. Shot in Japan's Chiba Prefecture, the video's dancers open and close their colorful umbrellas as the custom multi-copter camera spins around them, collecting both aerial and street-level shots. The result is a mesmerizing, uninterrupted shot of umbrella-assisted choreography."
It is the most fun anyone's had with an umbrella since Gene Kelly in "Singing in the Rain".
One of my favourite artists in the world is the wonderful, endlessly-talented Annie Lennox, whose amazing voice seems able to channel every emotion ever felt by everyone ever, is once again in impressive form on her new album Nostalgia, which "sees the singer-songwriter take on the Great American Songbook with impassioned takes on songs made famous by Billie Holiday, Nina Simone, Jo Stafford and Louis Armstrong", according to the UK's Telegraph newspaper.
It is sumptuously-made tribute to the music of the jazz and big band age, and came out of a desire to stretch herself artistically:
"'I was just curious', says Lennox singer, 'I thought, 'I wonder what my voice would be like. Would these songs suit my voice?' It was like a little challenge. I just sort of got to know them, became friends with them really and had a great deal of joy in the process."
It is one of the most sublime albums you will listen to this year, trust me on this.
Another musical legend still in devastatingly good form is Bette Midler, who recently released her tribute to the harmonies of girl groups, her 25th album It's the Girls, which features covers of songs by The Chiffons, TLC, The Supremes, The Chordettes, The Shangri-Las and many other talented women.
According to a quote from Midler on Mashable, it's a natural outgrowth of a lifelong love of this kind of music:
"'I'm cuckoo for the chords,' Midler said in a statement. 'I have been a rabid fan of these groups since I was a mere sprout … and although I have jumped feet first into this kind of music many times, I decided to devote an entire record to some of the girl group music that I have loved since I was a kid.'"
The album beautifully reflects her great enduring of this music, exemplified by this touching cover of TLC's 1995 song "Waterfalls" …