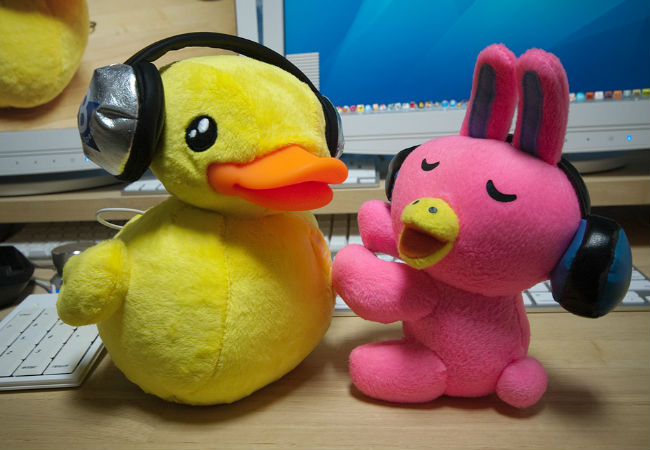 The theme of the latest collection of musical riches to grace this series is diversity, reflected not only in the spread of sounds offered by the musicians featured but also in their willingness to play around with said sounds, to push and squeeze and cajole into all manner of sonically-pleasiong shapes.
It makes for bands that though they have a recognisable and definable sound, are limited by it.
That's a pleasing thing to see in any artist but particularly in newly-emerging artists who could be tempted to keep releasing the same thing over and over to get noticed and lock in a fan base who want consistency, if not creativity.
That's not the choice made by these five uniformly, brilliantly-talented artists, all of whom are worth a listen; not simply to the song featured but to pretty much everything they have ever released.
You can thank me later.
"Qui es-tu?" by POOM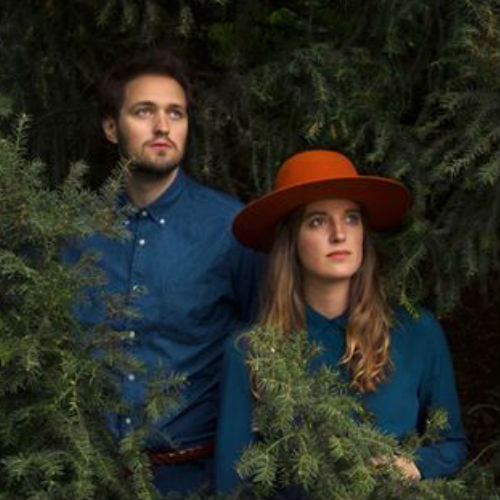 There is no end to my love of profoundly well-made, quirky, deliriously pretty French pop.
Whether you're talking about Phoenix, Télépopmusik, A Rainmaker, or anyone of an innumerable number of other musically-diverse acts, there is a compelling quality to much of the appealing music emanating from France.
Case in point is POOM, a Parisian duo made up of Camille et Siegfried, who create indie pop delights, the latest of which is the sublimely lovely "Qui es-tu?" which, as Cole Ryan at Hillydilly makes clear, has a wealth of musical riches with which to tempt you:
"There's no denying the brilliance of"Qui es-tu?", and its diverse range of instruments provides an eclectic sound that stays true to the duo's style. While the vocal harmonies are lovely, the musical battle between the electric guitar and piano on the latter half of the track really steals the show."
"Qui es-tu?" is the latest in a long line of online-released tracks that have been coming in steady succession from this talented twosome, highlights of which have included the dreamy harmonies of "Les Voiles" and the disco-influenced dance fun of "Big Bang".
They have shown an ability to lend their talents to an interesting diversity of sounds within their chosen genre, a sign that they're not content to churn out the same song over and over but are artists stretching and playing with their musical output to see where it will take them.
They sound like they're having a lot of fun but best of all, it is exquisitely well made pop of the highest order that should ensure POOM are around for quite a while yet.
"Be Easy" by Ghost Loft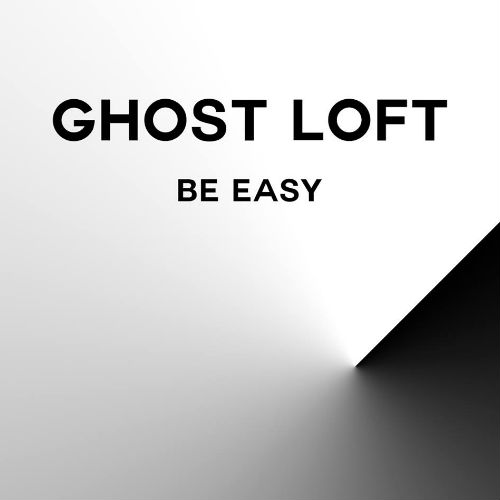 If there is an anthem for handling the hard times in life, it's Ghost Loft's rhythmically-loping, slice of gently percolating electronica, "Be Easy".
Both lyrically and melodically, the song by L.A.-based musician and producer, and instrument-playing prodigy Danny Choi, is a call to "just be easy", to recognise that a loving and nurturing relationship has runs its course and that the best way to handle all the sadness and lingering questions about why is to just it slide away, hard though that it to do.
It's a poignant, plaintive song no doubt – Choi's vocals are all kinds of evocatively brought forth aching regret – but one which is couched in a musical flow so reassuring and easygoing that you can't help but feel some hope that, down the track, something may be rescued from a situation in which it is "much too late to make amends."
But in the here and now there is pain, sadness and loss and Ghost Loft does a beautiful job of distilling how it all feels in a way that rings true, achieving that effect by making us, as Addison Lynch of Hillydilly points out, of "a soulful tone atop layers of resounding synths[that alternates] between vocal-centric and instrumental sections."
It's sad yes but a balm for the broken soul too, a truly captivatingly touching song that speaks of the talented artist's ability to infuse the sometimes cold genre of electronica with a warm emotional resonance that can't help but touch the spirit.
This is gorgeous music to drift away from your pain in, and maybe, just maybe, find some healing in.
"Breakout" by MyLyricalMind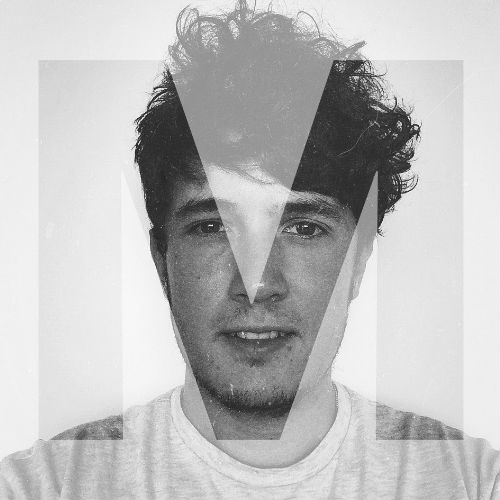 My lord but Matthew Wood, otherwise known by the delightfully poetic moniker MyLyricalMind, infuses his vocals with what sounds like all the emotions in the world.
The talented musician from Manchester, UK, who describes himself as an "Ambient/Electronic/Acoustic Dream Pop act", doesn't just hit the notes, although he does that exceedingly well, he seems to invest parts of his soul into them so emotionally-evocative is his singing.
It adds a whole other dimension to his piano and guitar-driven music, which is astonishingly beautiful anyway, granting it the power to intensely move you, something that truly great music should always have the power to do.
"Breakout" signals the arrival of a singer/songwriter who is as adept at creating songs of rare quality and depth as he is of singing them like his life depends on it.
It is profoundly moving stuff, well worth a listen if you want music that will make you feel something again.
"Fight Back" by Pomplamoose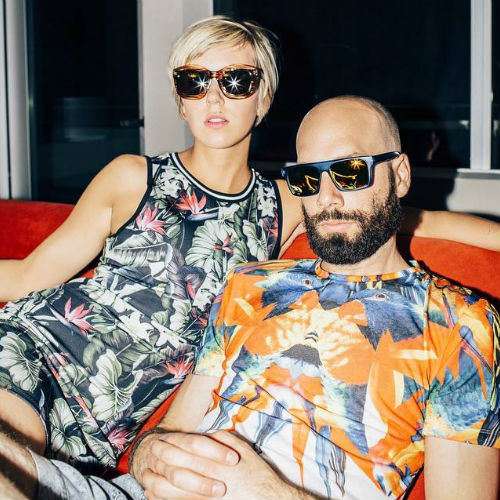 I have written long and often about my enduring love of Pomplamoose, a talented musical and romantic duo made up of Californians, Jack Conte and Nataly Dawn, whose work I found quite by accident one day early this year while surfing the many and growing number of musical blogs on the 'net and came across their playfully-executed mash-up of Pharrell William's "Happy" and Daft Punk's "Get Lucky", a discovery that elicited this rapturous paean of appreciation from yours truly in Now this is music 23:
"This week's unexpected musical highlight comes courtesy of the talented twosome of Jack Conte and Nataly Dawn, collectively known as Pomplamoose, whose talent for extraordinarily infectious mashups and clever visuals on a shoestring budget (they used a projector and some white foam board) came to the fore with the following tuneful hybrid which they explained this way:

"For the verse of our mashup, we used the chords from "Get Lucky" with the vocals from "Happy." For our prechorus, we used the vocals from both "Happy" and "Get Lucky." The chorus of our mashup is the chords and vocals from "Happy" and the vocals from "Lose Yourself to Dance."(source: screenrant)

"It sounds and looks amazing and you'd do well to check out their other minimalist-inspired work which is as equally impressive as this brilliant effort."
So enamoured of their talent am I that I became a patron of theirs via Patreon, one of the best decisions I have ever made, which delivered to me musical gems like the full speed head, joyful bounce of "Fight Back", one of the tracks from their album, Season 2.
It's a song that demands you dance from pretty much the first bar, a driving piece of infectiously-driven pop that barely pauses for breath or joyful exuberance throughout its all too short running time.
Want to feel good, moving to pop music that is an intelligent as it is highly listenable and addictive?
Then "Fight Back" is the song for you, and hey while you're listening to it, check out the rest of Season 2 and their playful, fun catalogue of original songs and inventive covers and why not become a patron of one of the most imaginative, clever and pop-literate bands out there?
"Superstitions" by Misun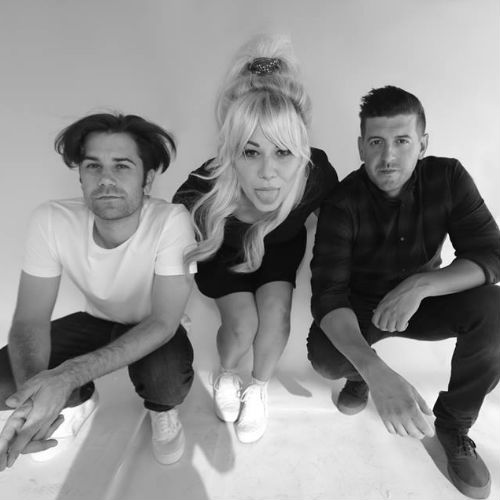 There's an appealingly fey quality to Misun's (pron. me-sun) latest single "Superstitions" almost right out of the box.
The title track of the recently-released album by D.C.-birthed, now L.A.-based band, who pleasingly bounce from genre to genre with a creative joie de vivre, the song wafts in and out of your speakers with biting synth trills, a steadily pounding beat, all suffused and wrapped in and floating over lead singer Misun Wojcik's pleasingly emotionally-strident yet ethereally-remote vocals.
It's a happy marriage of synth-drenched electronica and chill house and even some trippy R&B that is emblematic of the innovative way the band, who describe their sound as "[effortless] blend of "60's rock & roll nostalgia with hip-hop, dance and a touch of spaghetti western", approach their refreshingly out-of-the-box sounding music.
There is a playful creativity threaded throughout all their work that results in songs that don't sound like your everyday garden variety pop and are a lot of fun to listen to as a result.
NOW THIS IS MUSIC EXTRA EXTRA!
When you hear most music artists talk about how they worked together to come up with a song, it runs something along the lines of "Yeah we got together at a studio/house/den full of wild dogs, start jamming and made great music".
Obviously a creative meeting of minds that paid handsome dividends but not all that remarkable.
But if you're fabulously talented Swedish pop singer/songwriter Robyn, and British artist Kindness (aka Adam Bainbridge), your path to creating beautiful music together is anything but conventional and goes something like this according to an interview they did for TIME:
"Robyn is no stranger to outsider anthems ("Dream On") or songs about drunken nights gone awry ("Dancing on My Own"), but she takes both of those ideas to another level with "Who Do You Love", a song she co-wrote with Kindness — the solo project of British artist Adam Bainbridge — for his recently released album, Otherness. In this case, it's not Robyn feeling alone, but a belligerent Swedish metalhead she and Bainbridge met after a night of heavy drinking and karaoke. The two were so moved by the encounter — which ended happily in a early-morning jam session — that they wrote a song about it."
It is exactly the kind of story we would expect Robyn, an artist who writes and sings some of the best pop out there at the moment but remains defiantly and delightfully her own person, would tell and suggests Bainbridge is a like-minded soul, open to doing things a little differently to normal.
You can watch the full interview below.
You have to hand it to music artists who decide to try something a little different and a whole lot creative for their music videos.
In this case, I would probably want to hand the artist in question, Philadelphia-based indie pop outfit
Cruisr
, one of those special limited edition gold Funko figures you can only get at San Diego Comic-Con for services rendered to merging with gloriously good effect two things I love the most  – pop culture anything (in this case what
Laughing Squid
describes as "morphing animations of pop cultural couples created by artist
Chris Carboni
") with a song so undeniably bright and breezy and fun that all you really want to do is sing a long to it for the rest of the day.
So you should. All day. I'll sing and admire the fabulous artwork right along with you.
And thanks to Huffington Post's Gay Voices section comes news that the member of one of my favourite groups ever, the B-52s, Kate Pierson is releasing a Sia executive-produced solo album, Guitars and Microphones, releasing 17 February 2015, with a lead single "Mister Sister" that she has dubbed a "transgender anthem", according to an email she sent to the news service:
"'Mister Sister' is inspired by all who are transgender and LGB, multi-dimensional and still transcending. I hope it becomes a trans anthem, but it's really meant to empower anyone who feels 'betrayed by the mirror.'
It's timely message given extra prominence by the appearance of Portlandia's Fred Armisen in the video.