No one ever said being a member of the human race was an undertaking for the fainthearted.
Possessed of emotions richly-diverse and maddeningly contradictory, we rarely take the straightforward path through life, seesawing between happy and sad, angry and calm, content and agitated, often all at once.
That's why we need artists like the following people who, by charting their own often uncertain journeys through this thing we call life, reflect back to us what it means to be human, conveying in the process a deeper understanding of the human condition.
That they do it with music that lifts and soothes the soul and caresses the ears is simply a bonus, one that enriches life and maybe gives us a little more insight into our lives and how we want to live them.
Ain't music grand?
"Cry For Me" by Hunny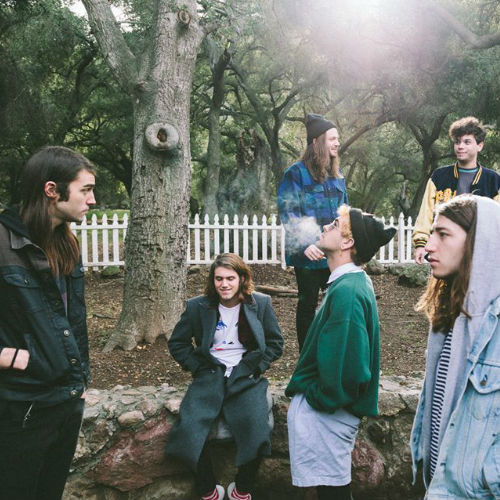 Release the vibes of summer I say!
In the southern hemisphere that is a current reality while alas in the northern just wishful thinking, piled as many people are under glacial levels of snow; but either way, a great thing to aim for and one that southern Californian band Hunny will be more than able to help you bring about.
Their debut song "Cry For Me" is effortlessly bright, sunny and charming, breezing along with a certain happy je ne sais quoi that lifts the spirits, awakens the senses, and gets you dancing along like you're at a beach party in Ibiza, a crowd of sweaty, transcendent partygoers packed tight around you.
Or just dancing yourself, pretending the grey world outside doesn't exist and the one the band has conjured up in your imagination is alive and real.
Band members Jason, Jake, Jacob, Gregory, Kevin and Joey – they may have a stranglehold on a joyful summery vibe but have sadly let their surnames get away from them (perhaps they like the cold) – seem to channel a sun-soaked sensibility through their music, which owes a debt to their self-professed love for Prince and '80s-inspired sounds, a musical love affair also reflected in the vocals which wrap sunnily around the upbeat, highly danceable melody.
It's such mood-enhancing music that frankly Hunny should be the soundtrack to all our lives.
"I Love It When You Cry" by Steve Aoki + Moxie = Moxoki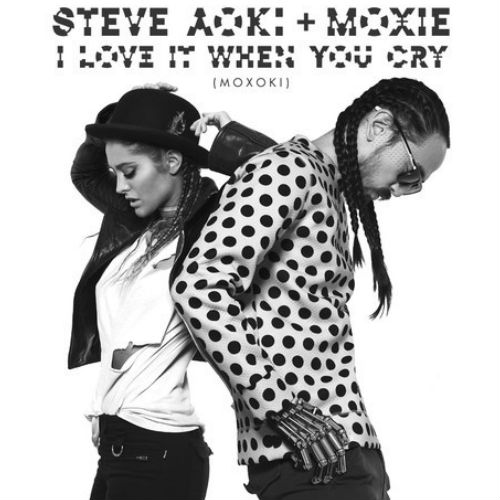 I first came across Moxie or Moix Raia last August when her debut single "Buffalo Bill", which I featured in Now This is Music #34, lodged itself in my brain and would not depart, thanks to a whole host of factors:
"As debut singles go, it's a standout stand that combines a hypnotically addictive chorus, organic production, booming trumpet interludes, anthemic beats and winsome but emotive, insistent vocals to create a song that should be the anthem for anyone who loves life in all its varied forms."
Now the talented singer, whose vocal power is such that she is all but unmissable in any song she choose to be a part of, has teamed with an equally talented purveyor of musical talent, Steve Aoki, a Japanese-American electro house artist, who is also an accomplished record producer and music executive, close to dropping his new album NEON FUTURE II.
Together they are every bit as good as you might expect, Aoki's gift for hook-laden tunes that soar, build and bristles with emotional energy teaming perfectly with Moxie's powerfully-evocative vocals in a song that isn't as sadistic lyrically as you might imagine.
It's actually a touching declaration of the way the emotional openness and vulnerability of another person can open a whole other innately attracted side of them that you may not have fully appreciated before.
"I love it when you cry / It shows that you're alive / I love it when you cry / The tears bring out your eyes"
Ain't true love grand? In the eyes of Moxie and Steve Aoki it most definitely is and then some.
"Liar" by Violet Skies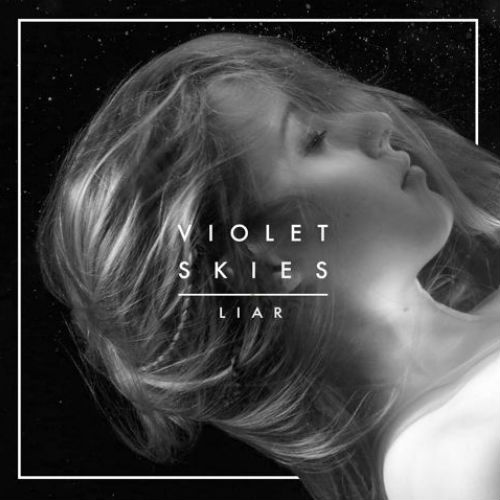 Hailing from a small town in south Wales, Violet Skies is an artist with an appreciation for the profound way in which music can reflect the vast, complicated panoply of human conditions.
She was drawn, from an early age to an interesting array of artists who channelled their heart and soul into their music, according to her soundcloud profile:
"Her sound balances her love for artists she grew up with such as Joni Mitchell, Sting and Paul Simon, and the soundscapes of James Blake and Massive Attack."
In a sign that she's taken note of the exemplary artistry of these musical giants and found a way to fuse their influences with her profoundly beautiful, emotionally-expressive voice and gift for immersing it into music that is breathlessly beautiful and endlessly captivating, her latest song "Liar", lifted from her new EP, is like an exquisitely moving journey through the travails of the human heart, possessed of a languid grace and beauty that music site Complex perfectly described as "the sonic equivalent of a rolling fog over the Yorkshire moors."
And it's gaining this rising star plenty of attention including a sold out UK tour in 2014 and a performance at Glastonbury with people understandably falling in love with a music artist who is able to seemingly express so much heartfelt humanity into her musically delicate but emotionally-robust songs.
"Passenger" by Royal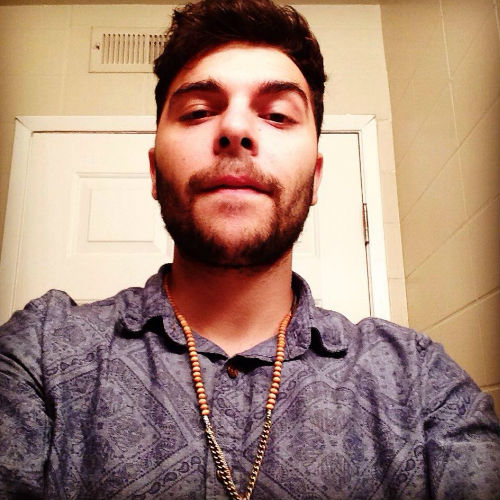 Another artist with an extraordinary grasp of the depth and breadth of the human experience, and also possessed of the means to express it, is DC producer Royal aka Imad-Roy El-Amine.
The lead song from his forthcoming EP Cycles, "Passenger" is a gloriously excursion into the human soul, replete with pithy, authentic confession, both raw and haunted, and contentedly happy – "They say it's such a small world but often I feel lost and empty" / "They say it's such a cruel world but one girl's heart is plenty" – and a chilled, acapella-imitative richly-melodic musical accompaniment that provides just the right context for Royal's plaintive voice.
It's a transcendentally moving song, a great step forward for an artist that Pigeons and Planes says has been tinkering on the edges up until now but has now shown what it was he was working towards.
"The first uploads on D.C. based producer Royal's Soundcloud page are beats, variously influenced by hip-hop and the current trends of hi-hat triplet and heavy bass filled electronic music. They're solid, but don't stand out in the incredibly saturated market, but his latest track, featuring (presumably) his own vocals, does stand out."
It stands out in a thousand different intensively affecting ways, a song that is deeply honest about the contradictions inherent in life but sweetly and cautiously optimistic that there is a lot to be hopeful about and thankful for.
And its emotional honesty and musical warmth augurs well for Cycles which will no doubt be enthusiastically embraced when it drops.
"Symphony" by Anna O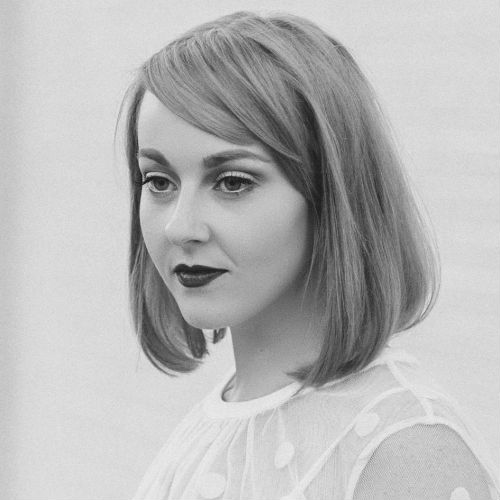 Anna O, a native of Perth, Western Australia, and according to Triple J's Unearthed site, the self-described "lovechild of Jessie Ware and James Blake", knows her way around profoundly affecting music too.
The first song from her second EP release – her first EP, When the Winter Came, was released in March 2014 and second Hibernation in June the same year – "Symphony", is a soft, fragile melange of whisper-thin but emotionally-rich vocals and slowly building downtempo electronic ethereal melodies that feels fairy floss fey at first before building into a substantial and robustly soaring piece of music, suffused with a pleasing sense that life is ripe with wonderful possibilities that when they come to fruition, make it very much worth living.
Anna O had this to say about what the song means to her when she spoke to Xpress:
"'Symphony' is about creating something beautiful with your life, and how when we experience that beauty, it can transport us somewhere else."
The song came into being, she said on the middle of an ambitiously-tight recording session:
"My producer, Rhys Machell, and I set ourselves a massive task and decided to record five songs in five days. On the night of day three, I hadn't settled on the last song choice and sat down to write something new – and that's where 'Symphony' came from. I'd had the rough idea when I was writing my first EP, but this time I felt like I could actually flesh out the ideas."
The release of the second EP ushers in a year that will no doubt be as busy as 2014 was for her with the aforementioned EP release and a series of headline and support tours around Australia with likes of Thief, Thelma Plum and Bonjah.
NOW THIS IS MUSIC 45 EXTRA EXTRA!
My word but doesn't Jimmy Fallon come up with some truly clever ideas.
In this case, it's gathering together some of pop music's biggest current names for a wow-inducing rendition of Queen's "We Are the Champions" and as Nate Jones at Vulture rightly points out, it's a BIG DEAL …
"On the surface, The Tonight Show's celebrity a capella version of Queen's "We Are the Champions" is just another fun bit of viral fluff. But let's be real, once you invite Ariana Grande and Christina Aguilera to something like this, there's no way it doesn't turn into a competition. It's a throwback to the melisma duels of the past, made fresh for a new generation."
Sam Smith is pop's IT person of the moment, fresh from the chart-topping success of "Stay With Me" (bar a small, amicably-resolved legal issue) and winning 4, count 'em, 4 Grammys, and how he's back with another zeitgeist-defining song with "Lay Me Down" which features nothing less than a gay couple getting hitched in a Catholic church.
It's beautiful, inspiring and a tangential representation of Sam Smith's wish (and that of many other LGBTQi people) that marriage become something that is open for all:
"This video shows my dreams that one day gay men and women and transgendered men and women all over the world, like all our straight families and friends, will be able to get married under any roof, in any city, in any town, in any village, in any country." (from Sam Smith's Facebook page via EW)
And here's Sam Smith on The Ellen Show reflecting on what it was like to come out …
And while we're on the subject of love sweet love, here's a gorgeous song by artist Kenyth Mogan, "Unlock Your Heart", the clip for which confirms in no uncertain Wizard of Oz-esque terms that there is no place like home … with a hunky stud to love you. 
(Source: Out.com)